French fashion designer Hubert de Givenchy, whose creations were donned by movie stars and first ladies, has died at the age of 91, the brand announced Monday.
Born in 1927, Givenchy was part of an elite cadre of Paris-based designers, including Christian Dior and Yves Saint Laurent, who redefined the world of fashion after World War II.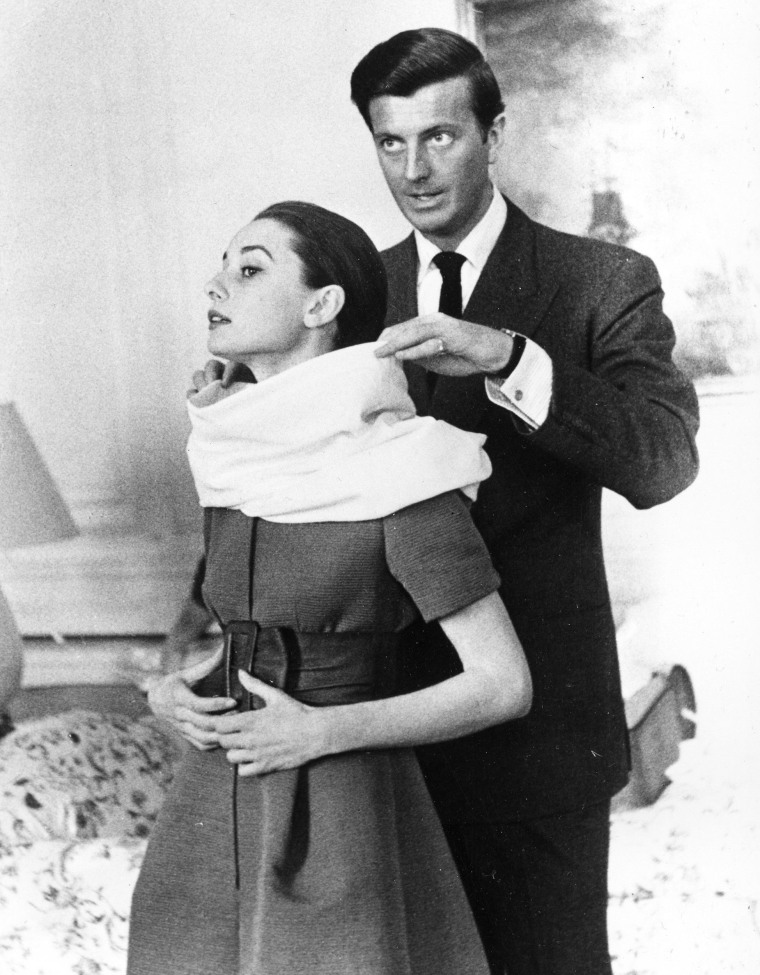 He founded his own house in 1952 in France, and his designs went on to be worn by movie stars Grace Kelly and Audrey Hepburn.
In 1963, first lady Jackie Kennedy wore one of Givenchy's designs to the funeral of her assassinated husband President John F. Kennedy. Givenchy was also behind the now-iconic black dress that Hepburn wore in "Breakfast at Tiffany's."
Givenchy served apprenticeships with other designers — Jacques Fath, Robert Piguet and the exuberant, iconoclastic Elsa Schiaparelli — before venturing out on his own.
Of that first collection, a British fashion writer wrote: ""These dresses remind you of that first, best, glass of champagne."
His hallmark creations, including balloon-sleeved blouses and calf-length trousers with flared hems, were hailed in their time as airy alternatives to the tight waists and artificial curves of the then-dominant "New Look" of Christian Dior.
Tributes to Givenchy emphasized his impeccable taste as well as manners.
"Not only was he one of the most influential fashion figures of our time, whose legacy still influences modern-day dressing, but he also was one of the chicest most charming men I have ever met. The definition of a true gentleman. That will stay with me forever," Clare Waight Keller, the current artistic director of Givenchy's eponymous fashion house, said in a post on Instagram.
Emmanuelle Alt, the editor of the French edition of Vogue, said via Instagram: "Today we say goodbye to a fashion legend, Monsieur Hubert de Givenchy. You were the incarnation of chic."
Givenchy started out studying law at university but inspired by the atmosphere of liberation that followed World War II, he entered the Ecole des Beaux-Arts in Paris.
Fascinated by Spanish-born Cristobal Balenciaga, who was at that time the dean of Paris designers, Givenchy presented himself and his sketchbook at Balenciaga's door, only to be turned away with a curt "Mr. Balenciaga sees no one."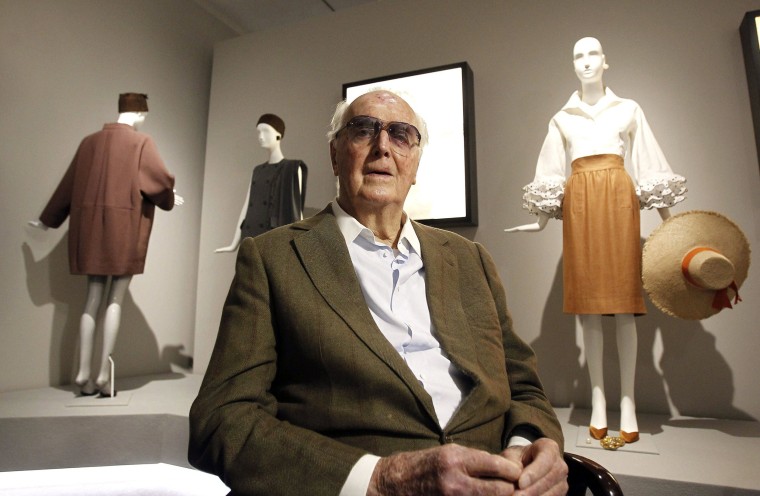 Later on, the two became close friends.
His brand became part of the part of the LVMH group in 1988 and Givenchy retired in 1995.
He was succeeded by a number of famed designers, including John Galliano, Alexander McQueen and Julien MacDonald.