MAINZ, Germany - A furniture store in western Germany sold nearly 200 coffee mugs bearing a portrait of Nazi leader Adolf Hitler after it mistakenly ordered 5,000 of the cups from China.
The company put the cups on display at four of its outlets before the "bad buy" was recognized, one of the store's owners said on Friday.
"Our staff is devastated by this very unfortunate error," Christian Zurbrueggen, co-owner of the Zurbrueggen chain store told NBC News. "We have been in touch with the manufacturer ... to prevent further distribution of these nasty cups."
Zurbrueggen is one of the region's leading homeware stores.
The vintage-style cups show a washed-out black-and-white stamp from Hitler's Third Reich with a swastika and a portrait of the infamous dictator. Embedded in roses and cursive English script, the picture went unnoticed by the company's buying agents when they ordered the items at a Chinese trade fair.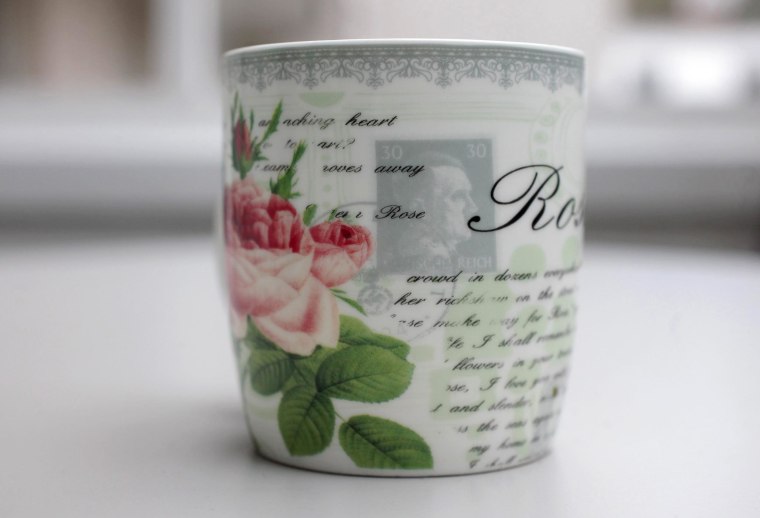 Last week, after three or four days on store shelves, a salesperson recognized the Hitler image on the cups, which were on sale for approximately $2.70.
"We unintentionally ordered these cups and want to take them out of circulation as quickly as possible," Zurbrueggen said. His company is offering customers a $27 voucher for the return of already sold mugs. "A total of 175 cups have been sold, but luckily six mugs have already been returned."
The remaining 4,825 cups have been destroyed, said Zurbrueggen, who wants to reclaim all costs from the Chinese supplier.
Displaying swastikas and other Nazi symbols is illegal in Germany, but it is unlikely the incident will have legal consequences.
"Police are presently collecting evidence and will forward their findings to the prosecutor's office, where we will have to determine whether there would be reasonable suspicion of a deliberate act," said Christoph Mackel of the prosecutor's office in Bielefeld.
- Andy Eckardt