Police detained about 200 people on Friday outside a Moscow courthouse where eight people were convicted of rioting and assaulting police at a protest against President Vladimir Putin.
The court verdict was widely interpreted as a sign that Putin will brook no challenge to his rule as Ukraine burns, and cast a shadow over the final days of the Sochi Olympics.
Outside the courthouse, police pushed into a crowd that had gathered to support the defendants, grabbing people and hauling them away as others shouted: "Shame!"
A police spokesman said those detained had attempted to violate public order. Russian authorities say that by law, most large outdoor gatherings require prior approval from government officials.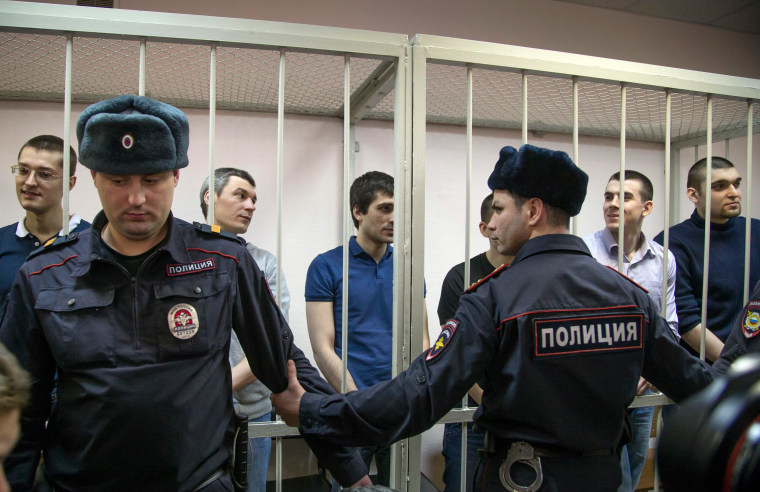 Two women from protest band Pussy Riot were in the crowd, as was Alexei Navalny, an opposition leader who is serving a five-year suspended sentence after a trial last year he said was Kremlin revenge.
A judge convicted the eight defendants of rioting and violence against police at an opposition protest on the eve of Putin's inauguration to a third term in 2012.
Sentencing was postponed until Monday, meaning it will be revealed after Sunday's close of the Sochi Winter Olympics, a prestige project for Putin, who has faced criticism from the West for his treatment of dissenters but says he does not use the courts as a political tool.
Kremlin foes blamed the police for the violence at the 2012 rally on Moscow's Bolotnaya Square, calling it part of a a wider clampdown on dissent.
- Reuters