LONDON — The lawmaker tasked with being British Prime Minister Theresa May's Parliamentary enforcer keeps a tarantula in a glass tank on his office desk to help "persuade people to vote with the government."
Conservative MP Gavin Williamson named his pet Cronus after the Greek god who castrated his father with a sickle and ate his children.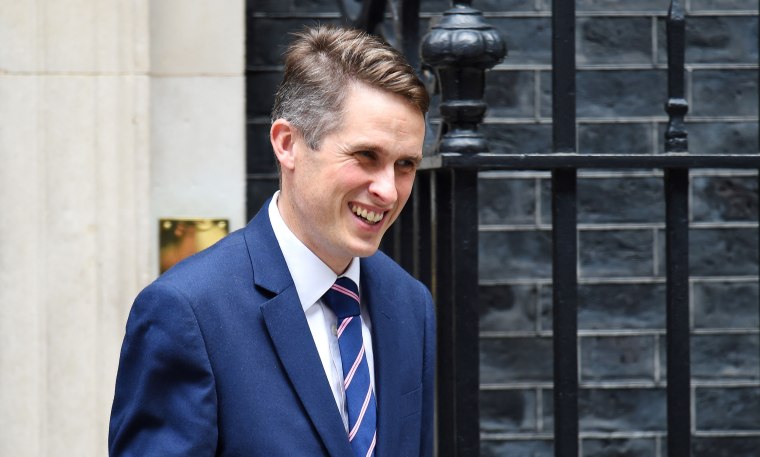 The government's chief whip has reared the one-year-old arachnid since it was a spiderling and says he has "paternal" feelings toward it, similar to the "love and care" he extends to all of his fellow members of Parliament.
Williamson, 40, spoke to Britain's Times Newspaper about Cronus, saying: "You have to look at different ways to persuade people to vote with the government and it's great to have Cronus as part of the team.
He added: "Cronus is a perfect example of an incredibly clean, ruthless killer — absolutely fascinating to rear."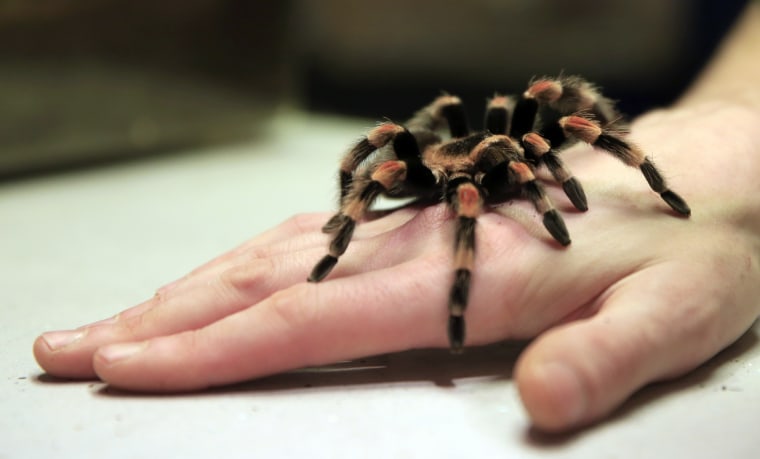 Strict rules at the Palace of Westminster state that the only animals allowed on the estate are guide or security dogs and Williamson has reportedly been reminded of the rules.
But a source from the Cabinet Office told NBC News: "Cronus is staying put... The point was also made when they remove all the mice here, we may then think about removing Cronus."
Several other British government departments keep cats to control a mice infestation in the government buildings.
The prime minister's official residence at 10 Downing Street has a cat named Larry, while Boris Johnson's Foreign Office has Palmerston.