A suspected gas-line explosion injured at least 12 people, two of them seriously, and partially collapsed an apartment building in Vienna on Wednesday, police said.
The blast happened at 4:30 p.m. local time, on Pressgasse Street in the center of the Austrian capital, authorities said.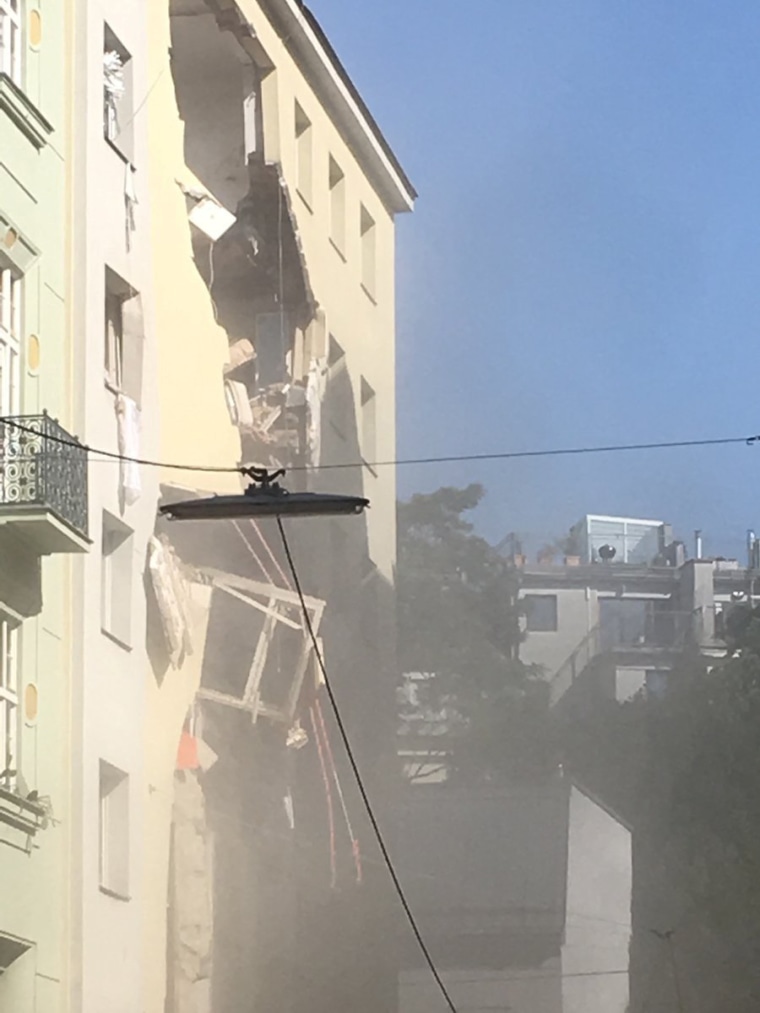 "In explosion in the Pressgasse, at least 4 people were seriously injured, and multiple people lightly," according to an initial statement by Vienna police. "The area is widely closed off. Please stay away!"
That injury figure was later adjusted to two serious injuries and 10 with minor wounds, police said.
At least 22 apartments, with 44 residents registered to those units, have been damaged by the explosion, officials said. More than 100 firefighters and 50 officers are on the scene and two buildings have been evacuated, police said.
The explosion came as the city was already dealing with unseasonably hot weather. The mercury soared to the 95 in Vienna on Wednesday and was expected to be in the 90s again on Thursday.
"Vienna is going through a crazy heat wave right now, so there's already been sort of an emergency response in other areas so it was already a crazy day before this happened," neighborhood resident Leora Courtney-Wolfman told NBC News.
Courtney-Wolfman, a 34-year-old Canadian expatriate, was on her way home to a flat about 200 yards from the blast when the neighborhood shook.
"Just the fact that I could have been there. We had guests visiting with us just last week and they walked up and down that street," she said.