GLASGOW ⁠— The soaring slopes of Wales' Carneddau mountains make for unforgiving pastures. To survive on these alpine grasslands, species need to be as rugged as the wind-hewn hills themselves.
Short, stout, and sturdy, Carneddau's wild ponies are no exception.
"They are just so hardy," said Sandra Roberts, who's been photographing the ponies for almost a decade. Year after year, she has seen the smallest foals survive the worst of the winter weather, following them as they mature and have young of their own.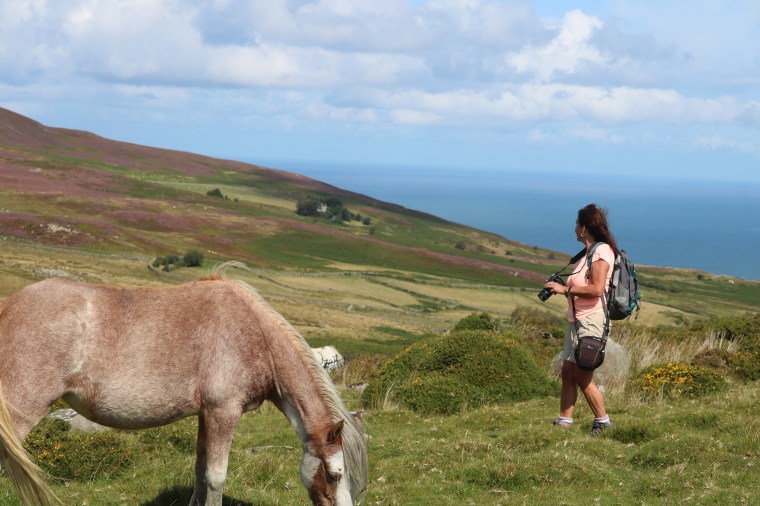 For all their resilience, Britain's wild pony population remains small, with fewer than 3,000 estimated nationwide. With Brexit, that could be about to change.
Sustained by subsidies from the European Union, rural land use in the United Kingdom has for generations been guided by one principle: maximize production. But as Britain breaks away from the E.U., Brussels' billions are drying up, forcing farmers to think creatively or face financial ruin.
For the British Isles' indigenous plants and animals, this is good news. Driven by a need to diversify, U.K. landowners are embracing "rewilding" — allowing, even encouraging, the return of native plant and animal life to long-changed ecosystems.
Ken Hill Estate in Norfolk, in eastern England, is at the forefront of the rewilding movement. For 150 years the Buscall family has tended the land, growing wheat, barley and sugar beets. Conservationism has been key to their approach for decades but in 2018, the family decided that even more sweeping changes were needed.
"Two years ago, we took the decision to be a bit more radical and we rewilded over a quarter of the total area of the farm," project manager Dominic Buscall said.
More than 1,000 acres are being returned to nature — unproductive land that, without E.U. funding, would soon be in the red. A handful of beavers have been set free there, with plans for other "keystone species," including wild horses, to join them next year.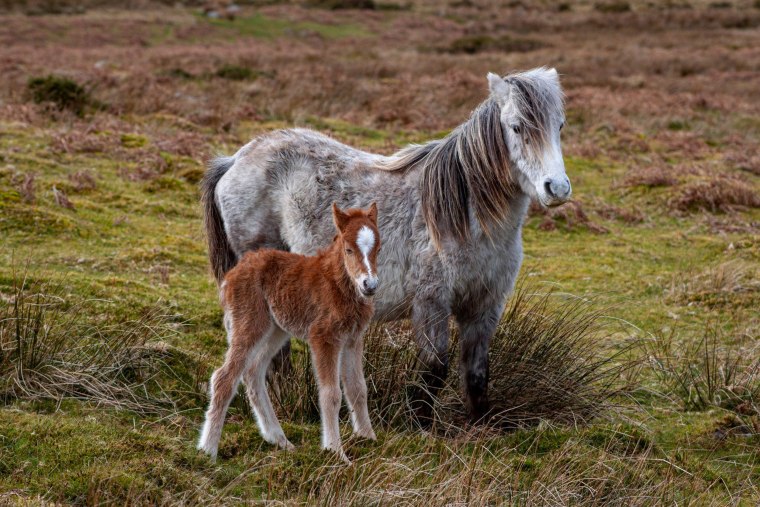 "[The] animals will drive habitat change with the way they behave," Buscall said. "They'll do a lot of work with grazing, browsing. They carry seeds around in their fur; they root and disturb the soil, which helps improve biodiversity."
Overrun with "problem grasses," large swathes of Britain's rural terrain cannot be grazed by sheep or cattle, Mariecia Fraser, an agroecosystems scientist at Aberystwyth University, said. While the nuisance growth could be cleared with machinery, Fraser advocates a more sustainable solution.
"We've got some hill grasses that have taken over big areas, and the ponies actually quite like to eat them, unlike cattle and sheep," she said. "If we bring the ponies into the system, we can reduce the dominance of problem grasses, which allows for biodiversity and the ecosystem to function a bit better."
This would be particularly helpful on peat bogs, which draw in and store huge volumes of atmospheric carbon dioxide. If the purple moor-grasses that dominate British peatland were pared back by hungry ponies, this carbon sink phenomenon would be even more pronounced, Fraser said.
The U.K. government, which is committed to achieving carbon-neutrality by 2050, is eager to see such programs take off. "Public money for public goods" has become the mantra of Britain's post-Brexit agricultural policy, with financial incentives for farmers who encourage biodiversity, decarbonization and the conservation of native species.
And there's another source of revenue available to rewilders: nature tourism. In time, Ken Hill Estate will be opened to paying visitors, with treehouses, educational opportunities and even a wildlife safari, Buscall said.
But rewilding has not been universally accepted by Britain's rural community. A blend of traditional agricultural practices and environmentalism is important, most say — but for some, that balance has already been struck.
"We've got plenty of trees on the farm; we've got plenty of wildlife on the farm. We're making a living by producing food, and that's the most important thing, having the right balance," Hedd Pugh, a Welsh sheep and beef farmer, said.
"Bringing in other species will change the balance, and I don't think that's the way forward," he said.
Meanwhile, on the uplands of North Wales, Carneddau's wild ponies are oblivious to the seismic changes afoot. Having survived the winter, the foals are growing, and they will soon seek fresh pastures. Snapping happily with her camera, Roberts intends to follow them every step of the way.
"There's something different about wild horses," she said. "I just love spending time with them."