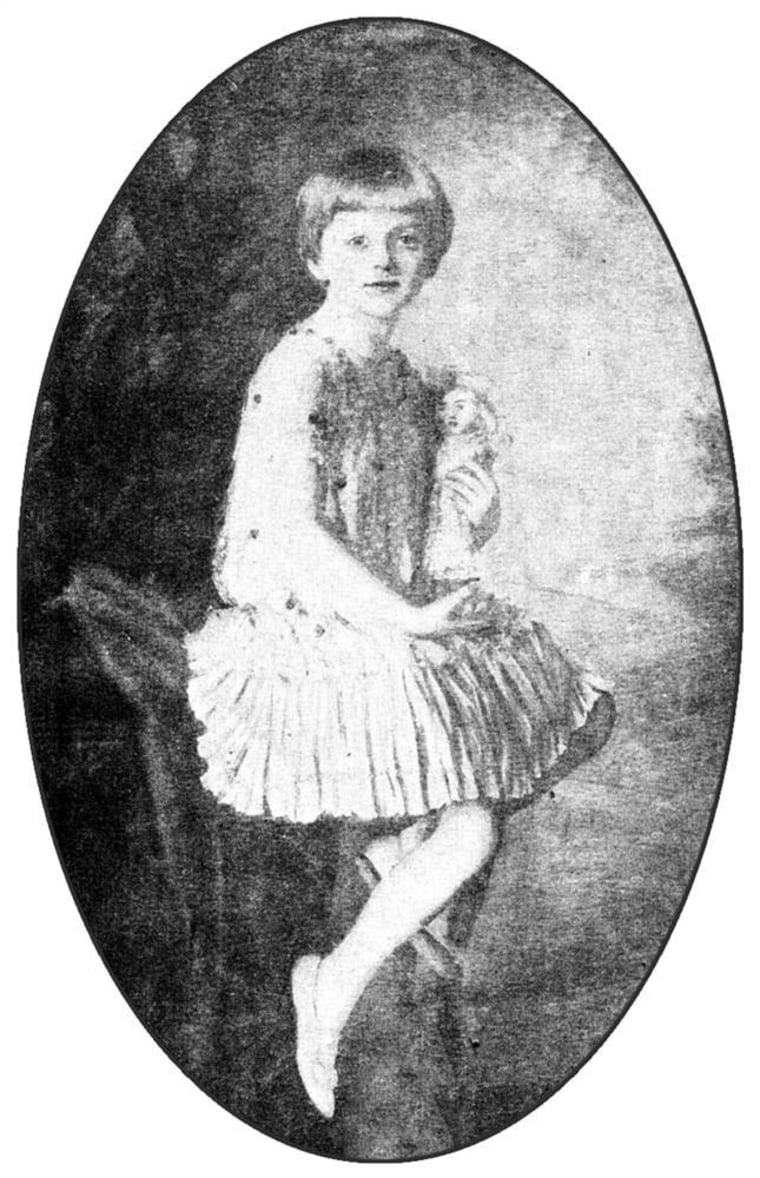 NEW YORK — There is a new surprise in the mysterious story of reclusive heiress Huguette Clark. It turns out that she signed two wills, the first one benefitting her family, the second one cutting out her family altogether. And she signed them one after another, within six weeks.
Despite years of pleading from attorney after attorney, Clark reached age 98 without directing who should inherit one of America's great fortunes from the Gilded Age, estimated to be at least $400 million. She made no plan for her $100 million oceanfront estate in Santa Barbara, Calif.; her $20 million country house in New Canaan, Conn.; her three apartments on New York's Fifth Avenue, worth up to $100 million; her precious paintings by Renoir and Monet, or her doll collection worth millions.
Then, within six weeks, she signed two wills, right about the time that her family says her attorney stopped putting through their phone calls.
It appears both wills are genuine. That is to say, both were presented by her executors, who are her attorney and accountant. The second will was already filed in court by the executors in June, a month after her death in May at age 104. The first will was turned over by the executors voluntarily to her family, which filed it in court Monday morning along with a motion to enter the case.
This is the first step in a family effort to wrest control of Clark's fortune away from her attorney and accountant, who remain the subjects of a criminal investigation.
The family's motion accuses Clark's attorney and accountant of "plundering" her fortune.
"Before the court are substantial and gravely serious issues," the family attorney, John R. Morken, wrote in a sworn statement to the court on Monday, "of alleged deceit, undue influence and exploitation of a very elderly and extraordinarily wealthy woman at the hands of two professionals who, with the help of certain others, took control of her life, isolated her from family, and ultimately stripped her of her free will, as well as millions of dollars." (Document: Read the family's motion.)
On March 7, 2005, in her spartan hospital room at Beth Israel Medical Center on Manhattan's Lower East Side, Clark signed a will leaving $5 million to her longtime nurse Hadassah Peri, and everything else to her 21 closest relatives, who are descendants of her father from his first marriage, according to documents filed Monday morning in a New York court. The relatives are not named in the documents, but are referred to only as her "intestate distributees," legal jargon for the people who would inherit her money if she didn't have sign any will at all. You can read that first will here from NBC News.
On April 19, 2005, in the same hospital room, Clark signed a second will. This time her family got nothing. The nurse's share jumped to an estimated $34 million. There was half a million for her accountant and half a million for her attorney, who drew up both wills. Her doctor received $100,000. And the largest share went to a charitable foundation, controlled by the attorney and accountant, to set up an art museum in her California mansion, known as Bellosguardo. You can read that second will here from NBC News.
Both wills are typewritten, with what appears to be her signature in a firm hand.
She also had two earlier wills from the years 1926 and 1929, when she was 19 and 22 years old. Both of those wills left everything to her mother, who died in 1963, so in effect those wills would also, under state law, have left everything to the relatives making a claim now.
What happened during those six weeks?
And so begins what could be a long, expensive battle for her fortune. The case may turn on the answer to these questions: What happened in those six short weeks to turn around the fate of her fortune? Did her attorney and accountant exercise undue influence on her decision? Did she have the mental capacity to know what she was signing? How close was she to her relatives? Will the judge allow her attorney to serve as an executor, and to be a beneficiary, after he drew up the will — the same attorney whose family benefitted from nearly $2 million in gifts from Clark? Will the judge allow her accountant, a convicted felon, to be an executor?
The relatives maintain in the new court documents that they were much closer than her attorney has portrayed. Though the Clark family was spread from California to New York to France, several family members were in regular contact with her over many years, exchanging holiday greetings and letters and having phone conversations arranged through her attorney, even as she secluded herself in a hospital room, hiding her location from even these relatives, according to the sworn statement by attorney Morken, who represents 19 of the 21 relatives.
"Despite her reclusive life style," wrote attorney Morken, "Huguette remained true to her family and her all too important family name, by remaining in contact with certain of her relatives over the years, sharing events in their lives. Indeed, she well knew and was proud of the fact that she was a Clark, and her family was integral to who she was. She therefore remained close to them, but from a distance, simultaneously preserving her desire to communicate with her relatives and her need for seclusion and solitude."
Relatives have said that Clark's attorney cut off those contacts without explanation, just before the wills were signed. "Suddenly in or about 2004/2005, phone contact ceased, and relatives who were speaking to Huguette on the phone were no longer able to," Morken wrote. "Thereafter, in 2008, on at least one occasion when relatives sought to visit their Aunt Huguette to check on her well-being, they were prevented from doing so by" her attorney. Several of these relatives asked a judge last year to appoint a guardian for her, based in part on the information in the msnbc.com articles, but that case was rejected without a hearing.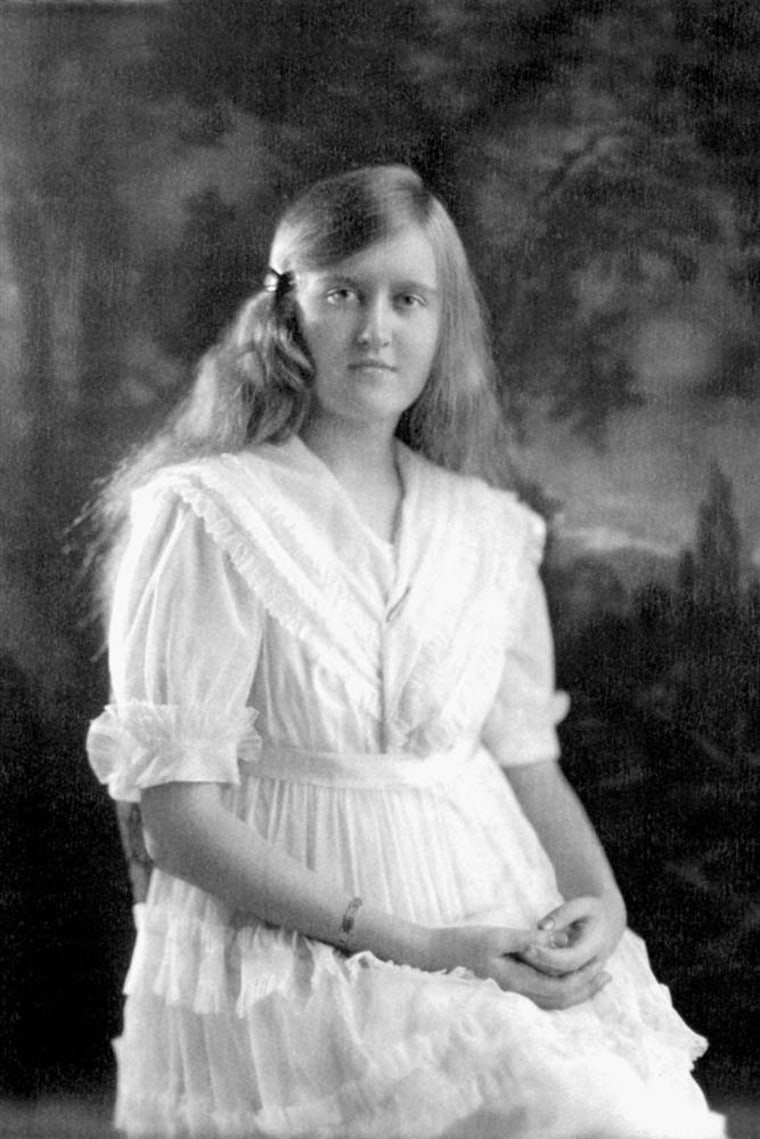 The second will tells a different story, attempting to foreclose any claim by family. "I intentionally make no provision in this my Last Will Testament (sic) for any members of my family, whether on my paternal or maternal side, having had minimal contacts with them over the years. The persons and institution named herein as beneficiaries of my Estate are the true objects of my bounty."
The fact-gathering in this case is expected to be extensive. Prominent lawyers have been retained to represent all sides. Testimony should shed light on her contacts with family and what changed during that six-week period in 2005.
Though she inherited one of the great mining fortunes of the 19th century, Huguette (pronounced "oo-GET") Marcelle Clark lived quietly into the 21st century, secluded under fake names in a hospital room for more than two decades despite being in relatively good physical health. Intensely shy, she was almost entirely alone, aside from her private nurse, other helpers and occasional visits by her accountant. One of her former attorneys represented her for 20 years without meeting her face to face, instead talking to her through a closed door.
In the last year of her life, after her three empty mansions drew the attention of a reporter for msnbc.com in late 2009, she became a subject of public fascination, a trending topic of searches on Google and Yahoo, pictured on the cover of the New York tabloids, with fan pages on Facebook, a biography on Wikipedia, and her story read by tens of millions — though the last known photograph of her was made in 1930.
Huguette Clark was married only briefly and had no children. Her only full sister died at age 16 and had no children. Her mother had no other children. Under state law that leaves 21 "intestate distributees" — the relatives who would inherit her estate if she left no will or if the court chooses to uphold the earlier will instead of the later one. Those 21 relatives are descended from three of the children from Sen. Clark's first marriage: 13 half-grandnieces and half-grandnephews (and their children), and eight half-great-grandnieces and half-great-grandnephews (and their children). Counting all the children of these relatives, there are about 50 living descendants of Clark's father, former Sen. William Andrews Clark of Montana.
Criminal investigation continues
The estate fight is beginning two blocks away the office of the Manhattan district attorney, Cyrus R. Vance Jr., whose criminal investigation of the actions of her attorney and accountant in handling her finances is continuing. A state grand jury issued subpoenas for documents, and a forensic accountant and police officers have been chasing leads. Both wills would grant large sums to the attorney and accountant. As executors, each would receive about 2 percent of her estate, or $8 million to $10 million each. Under the second will, they also receive the $500,000 apiece as beneficiaries and have a nearly unlimited ability to draw fees and salaries as trustees of the art museum.
There are other parties besides her family and the attorneys for the executors. The New York attorney general has entered the case, representing the interests of charities that could be helped or hurt by the decision —those include the Corcoran Gallery of Art in Washington, which is named in the second will to receive one of Monet's "Water Lilies" series of paintings, and the yet-unborn Bellosguardo Foundation, the art museum to be set up at her California home under the second will. And the public administrator, a county official, has been named as a third temporary executor to serve alongside, and to monitor the activities, of her attorney and accountant. The judge took the unusual step of requiring that all actions by the temporary executors be unanimous, in effect giving the public administrator veto power over handling of her accounts for now.
Msnbc.com reported last year that her wealth was managed by her attorney, Wally Bock, now 79, of Queens, N.Y., and her certified public accountant, a felon named Irving H. Kamsler, now 64, of the Bronx, N.Y. Kamsler pleaded guilty in 2008 to attempting to distribute indecent material to 13- and 15-year-old girls in an AOL chatroom, where he went by the handle "IRV1040." He remains a registered sex offender in New York.
Msnbc.com also reported that the attorney and accountant took over ownership of the New York City apartment of another elderly client, a lawyer at Bock's firm who had been Clark's attorney. The apartment was bequeathed to them after the man's last will and testament was revised six times during his last years, a period when his family and neighbors said he suffered from dementia.
Her attorney, Bock, confirmed in court documents that after the terrorist attacks of Sept. 11, 2001, he had solicited a donation from Clark of more than $1.5 million, which she gave to a West Bank community where his daughter is a settler. Bock said that she gave the donation freely of her own accord. New York ethics rules prohibit lawyers from soliciting gifts from clients "for the benefit of the lawyer or a person related to the lawyer."
The attorney and accountant have not been accused of a crime in the handling of the Clark finances. Bock told the court he has safeguarded Clark's health, safety, welfare and privacy. He said she chose to live in the hospital, even when she was well. He denied controlling her affairs and access to her, saying he has merely carried out her wishes. "Ms. Clark has explicitly instructed me on many occasions that she does not want visitors and does not want anyone — including her relatives — to know where she resides," Bock wrote.
A recent accounting of her finances by Bock and Kamsler show $126.3 million in spending by them from her accounts during her last 15 years, and another $43.3 million that was transferred into her personal account, apparently to cover her own spending, ending in early 2009. The total of $170 million works out to $1 million per month for a woman who never left her hospital room during that time.
The family calls the accounting "a chilling report of the mishandling, misappropriation and mismanagement of Huguette's assets."
"The interest of the family members is not just financial, although that is of course considerable," wrote family attorney Morken. "Even of greater concern to them is the family's heritage. That a very significant member of their family should have fallen victim, it appears, to the greed of persons who had put themselves in a position of trust with their great-aunt, and with the apparent assistance of others, had violated that trust, is something that requires an exhaustive review of every transaction which they engineered: in other words, full and complete accountability."
An independent attorney's perspective
A prominent estate attorney in New York not involved in the case, Sanford J. "Sandy" Schlesinger, addressed in an interview several of the issues that he said the judge, Surrogate Kristin Booth Glen, might look at closely, depending on the evidence presented.
The close timing of the two wills, signed within six weeks, could raise a hurdle for the relatives, if they argue that Clark was not competent to sign the second will. "How can you argue," Schlesinger asked, "that she was competent in March but not competent in April?"
But the relatives may have more traction with a claim of undue influence, Schlesinger said, giving them the opportunity to knock out both wills.
The dual roles of attorney Bock raise several questions. Schlesinger said it is generally frowned upon in New York for an attorney who drafts a will to be a beneficiary; the burden of proof is on the attorney to show that he did not exercise undue influence on the client. The court would probably take into account, Schlesinger said, that the $500,000 bequest to attorney Bock is relatively small, in comparison with the $400 million estate. On the other hand, the size of the gift benefitting Bock's family, nearly $2 million, raises additional concerns. he said.
It's more common, but still not always accepted, for an attorney who drafts a will to serve as an executor, which puts the attorney in line for an executor's fee of roughly 2 percent.
As for the accountant, Kamsler, the court can decide whether to allow him to serve as an executor. Generally a felon cannot serve, but the sentencing judge granted Kamsler a "relief from civil disabilities," allowing him to keep his accountant's license. That makes it possible that the surrogate court will allow Kamsler to serve, Schlesinger said. It may make a difference, he said, that Kamsler's guilty plea to attempting to distribute indecent material to minors, documented in the court record, was not a financial crime, no matter how sordid.
And it's too soon now to know the result of the criminal investigation by the district attorney.
"When you put the whole picture together, it seems there are some real questions to be answered," Schlesinger said. "But I wouldn't rush to judgment. Nobody's  proved nothing yet."
The second will's plan to set up a charity for the artwork could sound plausible, Schlesinger said, though the fact that it could provide unending fees and salaries for the attorney and accountant may raise more questions. The court could approve the charity, but not put it under the control of those two men. "You don't have to throw out the baby with the bathwater," Schlesinger said. "You can just throw out the bathwater."
In the end, this sounds like a case that could eventually get settled, Schlesinger said.
"There's plenty of money here to pay everybody."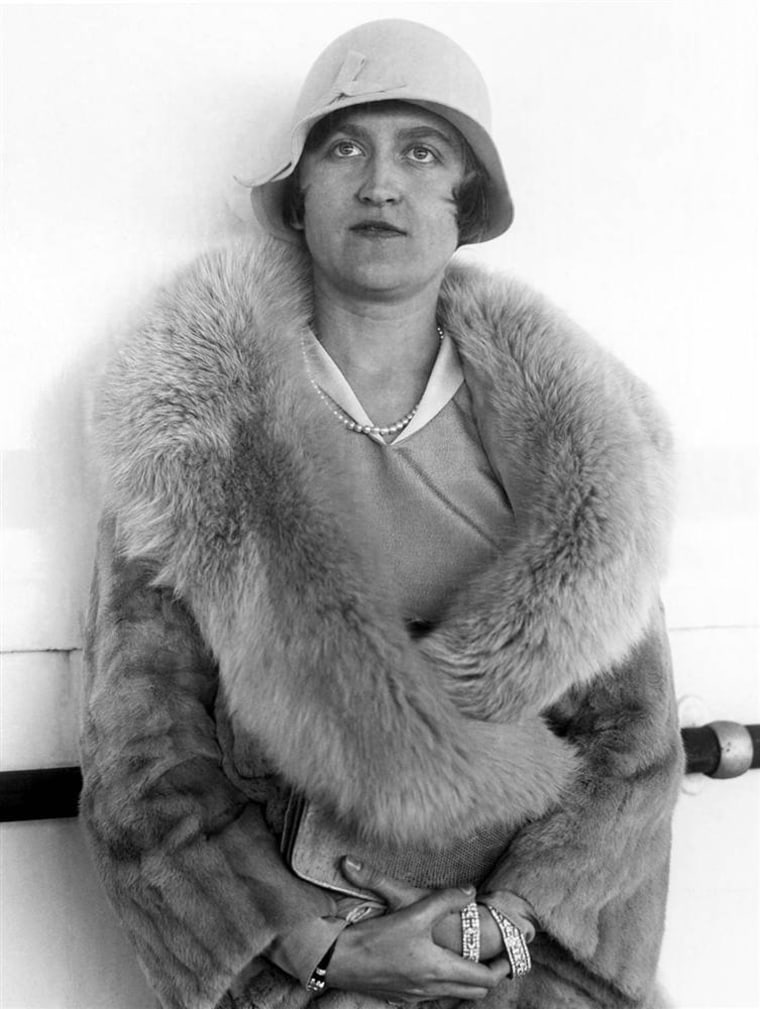 A quiet life
Huguette Clark was born in Paris on June 9, 1906, the youngest child of U.S. Sen. William Andrews Clark of Montana (1839-1925), known as one of America's copper kings. When she was a child, her father was described by The New York Times as either the richest or second-richest American, neck and neck with John D. Rockefeller. W.A. Clark made a fortune in copper mining in Montana and Arizona, and owned banks, railroads, newspapers, sugar, tea, timber, real estate and many other investments. He served one full term in the Senate as a Democrat from Montana, from 1901 to 1907, despite having to give up the seat earlier in 1900 in a scandal involving bribes paid to legislators. The 17th Amendment to the U.S. Constitution, which removed the election of senators from the hands of legislators and gave it to the people, is a backhanded tribute to his legacy.
While serving in the Senate in 1904, the 65-year-old widower shocked the political and financial world by announcing that he had secretly remarried three years earlier, and that he and his 26-year-old wife already had a 2-year-old daughter, Andrée. A second daughter, Huguette, was born in 1906. When Huguette was about 4, the family of four moved into a 121-room house at Fifth Avenue and 77th Street in New York City, stuffed with the senator's collection of French paintings.
Her father the senator died in 1925. Huguette inherited one-fifth of his estate, which in today's dollars would have been worth about $3.6 billion -- her share being about $700 million in today's terms. She also inherited nearly all of her mother's estate in 1963.
The Clark name was largely forgotten, except to the occasional question on Jeopardy! and to historians in Montana and Arizona, and in Nevada, where his railroad spawned the city of Las Vegas and where Clark County is named for him.
Neither of the wills signed by his daughter leaves any money to those states.
---
If you have information on the Huguette Clark mystery, use the links below to contact Bill Dedman. Add your comments to this story at the bottom of the page.
---
Documents (PDF files)
Family motion to intervene in the estate case, Nov. 28, 2011
Huguette Clark's last will and testament, signed April 19, 2005
Huguette Clark's previous will, signed March 7, 2005
Family's petition seeking a guardian for Huguette Clark, September 2010
Attorney Bock's sworn statement to the court, September 2010
Judge's ruling rejecting her family's guardianship petition, September 2010
Kamsler letter informing Clark of his guilty plea, February 2009
Kamsler's criminal court file and investigator's report
---
Previous stories in the Huguette Clark mystery on msnbc.com:
Archive of all stories, photos and videos
Photo narrative, "The Clarks: An American story of wealth, scandal and mystery," Feb. 26, 2010.
Printable version of the photo narrative, Feb. 26, 2010. 
Clark family notes and sources, Feb. 26, 2010.
Investigative report, part one, "At 104, the mysterious heiress Huguette Clark is alone now: Relatives are kept away. Only her accountant and attorney visit. Who protects Huguette Clark, with 3 empty homes and no heirs?" Aug. 19, 2010.
Investigative report, part two, "Who is watching Huguette Clark's millions? Reclusive heiress's assets are sold by two advisers, one an accountant with a felony conviction. Another elderly client signed over his property to the same accountant and attorney," Aug. 20, 2010. 
"Criminal probe begins into the finances of reclusive heiress Huguette Clark: Manhattan DA's Elder Abuse Unit is on the case. The same unit prosecuted the Brooke Astor case — though Clark has about four times the wealth," Aug. 24, 2010. 
"Report sparks welfare check on heiress Huguette Clark," Aug. 25, 2010. 
"Generosity of an heiress: four homes for a nurse, gifts for attorney's family," Sept. 1, 2010. 
"Huguette Clark, the reclusive heiress, has signed a will, attorney says," Sept. 2, 2010.
"Family of copper heiress asks court to protect her from attorney, accountant," Sept. 3, 2010.
"Attorney for 104-year-old heiress defends his handling of her finances," Sept. 7, 2010. 
"Judge leaves pair under investigation in control of heiress Huguette Clark's fortune," Sept. 9, 2010. 
"Huguette Clark, the reclusive copper heiress, dies at 104," May 24, 2011.
"Family excluded from Huguette Clark burial," May 26, 2011.
"The 1 percent of the 1 percent: How Huguette Clark's millions were spent," Nov. 19, 2011.