SUMTER, S.C. -- Almost 70 years after a 14-year-old African American was executed for the slaying of two young white girls, family members asked a local judge on Tuesday to order a retrial and correct what they called a long-ago miscarriage of justice.
Advocates for George Stinney Jr. -- the youngest person to be executed in the United States in the past century – and his family say that newly discovered evidence -- and a timetable suggesting a rush to judgment by the court in 1944 -- justify reopening the case, even though there is no legal precedent for doing so.
Circuit Court Judge Carmen Mullen cautioned the audience in the crowded courtroom at the outset that the hearing would not lead to a decision on whether Stinney was innocent or guilty, only "determine if he received a fair trial."
Three of Stinney's surviving siblings testified at Tuesday's hearing, telling Mullen that their brother spent the day that the girls vanished with his family and could not have killed Betty June Binnicker, 11, and Mary Emma Thames, 8, on March 23, 1944, in the small mill town of Alcolu, S.C.
"They said he killed those girls and I knew that was a lie," one sister, Amie Ruffner, testified, referring to police assertions at the time that George had confessed to the crime.
Arguing against reopening the case is state prosecutor Ernest "Chip" Finney III, who told the court in opening statement that because most of the evidence in the case has been lost or destroyed, there is no way to establish that Stinney's trial was unjust.
"The evidence here is too speculative and the record too uncertain for the motion to succeed," he said.
Supporting Finney's efforts at the hearings were relatives of victim Betty June Binnicker, . Her niece, FrankieDyches told NBC News that justice has already been served with Stinney's conviction and there is no need to reopen the case.
Police arrested Stinney the day the girls were found dead, reportedly killed by an assailant wielding a railroad spike. After a trial that lasted less than three hours, an all-white jury deliberated just 10 minutes before convicting him. His court-appointed attorney did not appeal the conviction, and George was executed in the electric chair less than three months later.
Ruffner recalled hiding in the family chicken coop when police arrived at the house and took George and his older brother, Johnnie, away for questioning. Johnnie Stinney was later released as officers focused on George, who with his younger sister was the last person known to have seen the girls alive.
"They took my brothers away and I never saw my mother laugh again," Ruffner said simply.
Ruffner said the rest of the family fled the town soon after, fearing retribution from townspeople.
"Daddy said we had to get out of here," she said. "We were afraid for ourselves."
Also testifying Tuesday were Stinney's sister, Katherine Stinney-Robinson, and a brother, Charles, both of whom testified that George had been with the family that day. Charles Stinney testified in a taped video interview because he was too ill to travel to South Carolina from his Brooklyn, N.Y., home.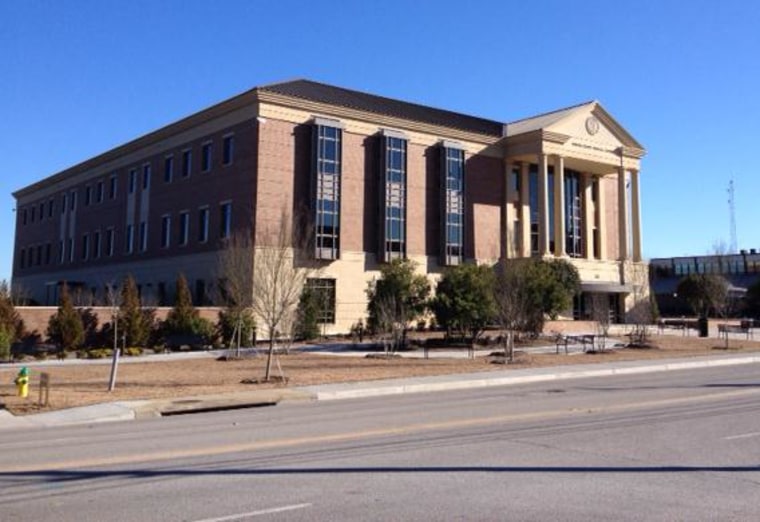 The proceedings grew tense briefly when Finney challenged Ruffner on whether her memory could be trusted after was unable to recall whether if she had written a notarized account from 2009 laying out her memories of the days surrounding the crime.
Related: Advocates push for retrial to clear name of 14-year-old 'killer' executed in 1944
"If you can't remember what you wrote in 2009, how do you expect us to believe that you remember what you did in 1944?" he asked.
An agitated Ruffner raised her voice and answered, "Because I was alive in 1944!"
The hearing will continue Wednesday, beginning at 10 a.m. ET. It isn't clear when the judge will rule on the retrial request.
Todd Johnson of The Grio contributed to this report.