The feds have arrested two Chinese men, including a graduate student from Iowa State University, for allegedly trying to smuggle military equipment to China.
As first reported by NBC affiliates KOB and WHO, veterinary student Wentong Cai and an associate named Bo Cai were arrested in New Mexico this winter after allegedly trying to buy ARS-14 military grade sensors from an undercover agent. Wentong Cai allegedly said he needed the sensors for his research at Iowa State.
According to court documents, he sent emails from his ISU address and used ISU letterhead to try to buy the sensors, which are federally regulated and used for motion control in military vehicles. A search warrant issued in February said that arranging the supposed sale in New Mexico was made easier by Wentong Cai's love for the TV series "Breaking Bad," which centered on the adventures of a chemistry teacher turned methamphetamine cook who lived in Albuquerque.
According to court documents, the undercover agent, who was posing as a distributor of the sensors, allegedly made initial contact with Wentong Cai in October. The complaint said Cai, who is identified as Individual 1, "desired to purchase an ARS-14." In the course of "numerous communications" with the student, the undercover agent allegedly told the student he could get the sensors, which are manufactured in New Mexico, to China via a "proven method."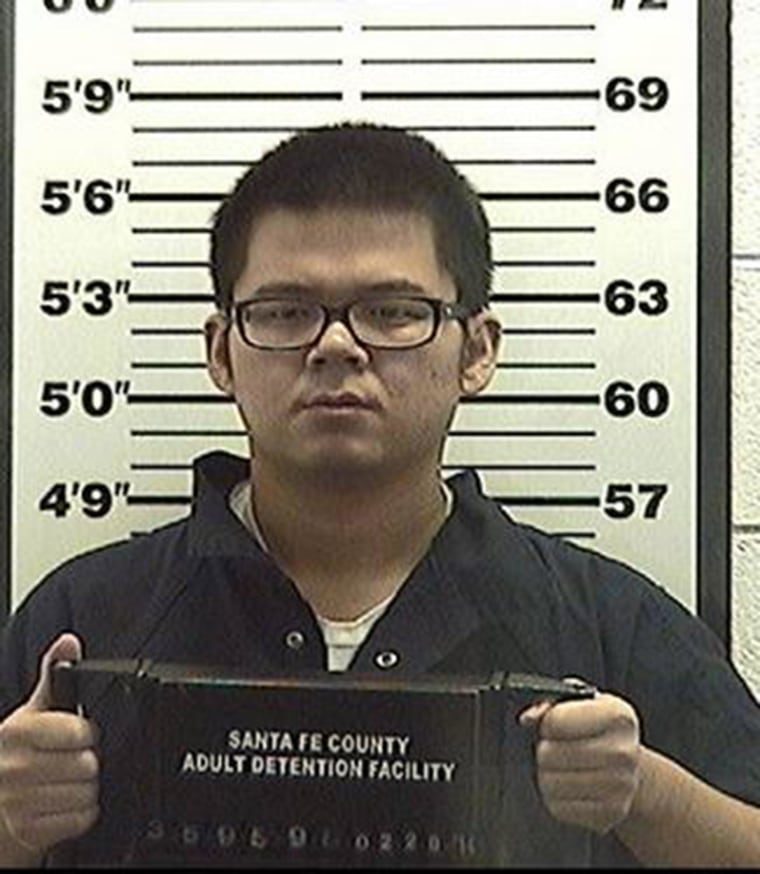 Prosecutors say that Wentong Cai sent the undercover agent an email that said he and his colleague "Bo" from China planned to visit the agent in Albuquerque in December. The email said, "Bo is working on the money and other stuff."
An affidavit in the criminal complaint against Bo Cai states that the agent received a $27,170 wire transfer from Bo Cai's company on Dec. 4 as a down payment for three sensors, and that the agent met with both men in Albuquerque on Dec. 9. At the meeting, the undercover agent allegedly told the two men that they needed a State Department license to buy the sensor and that they couldn't get a license to ship it to China."
According to the affidavit, the agent told the men it was up to them whether to apply for the license or not. They allegedly responded that they didn't care how they got the sensors and would use the agent's "proven method." The agent then explained that it involved smuggling the sensors via Mexico to China. Bo Cai then allegedly told the agent he would "use your measure" and also wanted to take one back to China himself.
At a meeting the next day, Wentong Cai allegedly told the original undercover agent and a second undercover agent that he was "just a mediator" to get the sensors to Bo Cai, and that he had only said the sensors were going to Iowa State so he could get access to them. Bo Cai said he wanted to conceal a sensor in an X-Box gaming system and take it back to China.
On Dec. 11, according to the affidavit, the agent gave Bo Cai a non-functioning sensor concealed in a computer speaker.
Meanwhile, the undercover agent had been accompanying Wentong Cai as he visited sites associated with "Breaking Bad." In several cases, the agent took cellphone pictures of Wentong Cai in front of the sites.
Bo Cai was arrested on Dec. 18 while attempting to return to China. He has been held since then without bail in the Santa Fe County jail. His lawyer did not immediately respond to a request for comment.
Wentong Cai was arrested in New Mexico on a federal warrant this February and held overnight in Santa Fe County jail, according to jail records. An ISU spokeswoman confirmed that federal investigators contacted the school in December and January about Wentong Cai, but said the school had "no information about specific allegations against Mr. Cai or the status of the investigation."
Wentong Cai's name did not appear in the criminal complaint against Bo Cai, but he was identified by name in a search warrant. A search of publicly available court records did not show that any criminal charges had been filed against Wenton Cai in the case, and he has no listed attorney.
According to ISU, Wentong Cai was a doctoral student and graduate assistant in the Veterinary Microbiology and Preventive Medicine Department, but is no longer a student at the school. He first enrolled in 2009 and was last enrolled in spring semester 2014.