A former police SWAT team supervisor filed suit Monday against the city of Beverly Hills and its police department, alleging he was removed from his position for reporting that a fellow officer disturbed the scene of Whitney Houston's death in 2012.
As NBC News reported exclusively in September, when a preliminary claim was filed, Officer Brian Weir's lawsuit alleges that then-Det. Sgt. Terry Nutall lifted the sheet covering the dead pop superstar's naked body and commented, "Damn, she's still looking good, huh?"
Houston was found dead in her room at the Beverly Hilton in Beverly Hills on Feb. 11, 2012. The Los Angeles County Coroner determined that she died of accidental drowning, with cocaine use and heart disease as contributing factors. She was 48.
Weir's lawsuit alleges that as the senior patrol sergeant on duty, he "attempted to secure and preserve the scene of the death" and had placed a sheet over Houston's body to "prevent contamination" before Nutall arrived and removed it "to an area below the pubic region."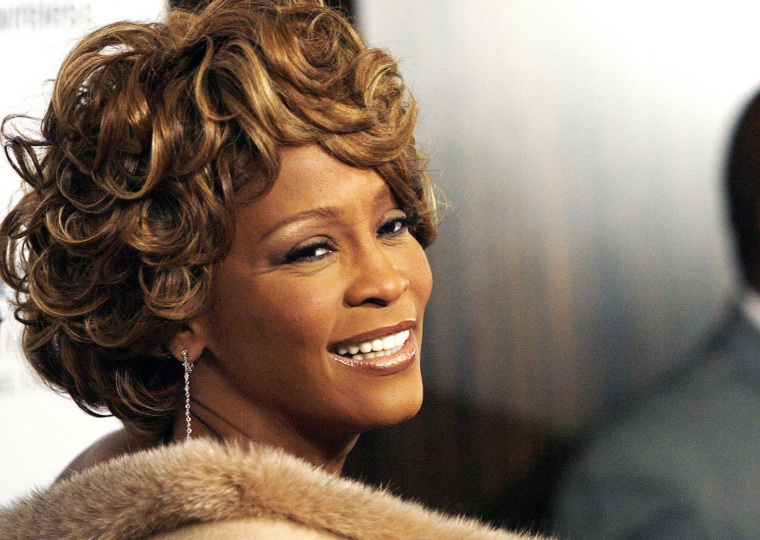 Weir alleges he was removed from his position as head of the department's SWAT team after reporting the alleged misconduct. The suit, filed on his behalf by attorney Christopher Brizzolara, seeks unspecified damages for pain and suffering and loss of special unit pay.
Nutall, who has since been promoted to lieutenant, could not be reached by NBC News for comment.
The Beverly Hills City Attorney's Office and city police officials said they had not seen the suit and could not immediately comment.
Follow NBC News Investigations on Twitter and Facebook
But police spokesman Lt. Lincoln Hoshino said last year disputed the claim's characterizations to NBC News.
He said Nutall was near the Houston death scene and was the detective division sergeant on duty, which meant it was appropriate for him to respond. (Nutall has since been promoted to lieutenant.)
"He would be expected to respond to that type of incident and his supervisor was fully aware that he went to the scene," Hoshino said at the time. As for Nutall's alleged comments about Houston's body, Hoshino said that the department was not aware of "any inappropriate behavior or any inappropriate comments. We stand behind the investigation 100 percent, including the conclusion from the coroner's office."
At the time of her death, Houston was in Los Angeles preparing to attend a pre-Grammy party thrown by her mentor, producer Clive Davis. The singer's personal assistant left to pick up items at Neiman Marcus, then returned to the hotel room at 3:36 p.m. and found Houston face down in the bathtub and unresponsive, according to the coroner's report.