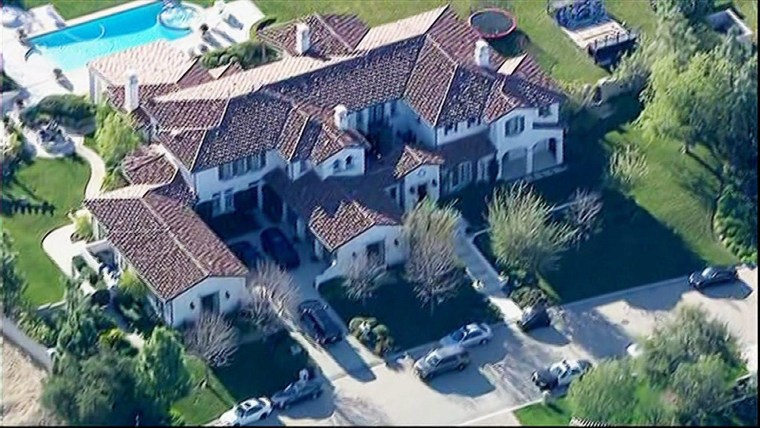 Los Angeles County sheriff's deputies descended on the Calabasas, Calif., mansion of Justin Bieber on Tuesday to serve a search warrant in connection with an allegation that the pop star egged a neighbor's house.
Sheriff's spokesman Steve Whitmore said that the search warrant involved probable cause for felony vandalism, and a statement from the department said the homeowner estimated the damage at $20,000.
The Sheriff's Department said in a statement that detectives were seeking "video surveillance or other possible evidence in the vandalism that occurred on Jan. 9." There was damage to a "decorative facade" on the neighbor's home on Prado De Grandioso, sheriff's officials said.
Initial reports of the egging incident last week indicated that a neighbor and his daughter watched from a balcony as the 19-year-old singer pelted a home in the community with eggs.
Bieber's representative, Melissa Victor, has not commented on the report.
Bieber's antics within his double-gated Calabasas neighborhood – including loud parties and an incident in which he allegedly drove his Ferrari at freeway speeds through the residential neighborhood – have been chronicled in tabloid reports.
In May 2012, a photographer said Bieber struck him after he took photos of Bieber and singer Selena Gomez at a Calabasas Shopping Center. No charges were filed.
The same summer, another photographer was arrested on reckless driving and other charges after allegedly pursuing Bieber at high speed along a Los Angeles freeway. The case was dismissed.
Last May, former NFL player Keyshawn Johnson said he confronted Bieber after the pop star sped through the neighborhood at high speed.