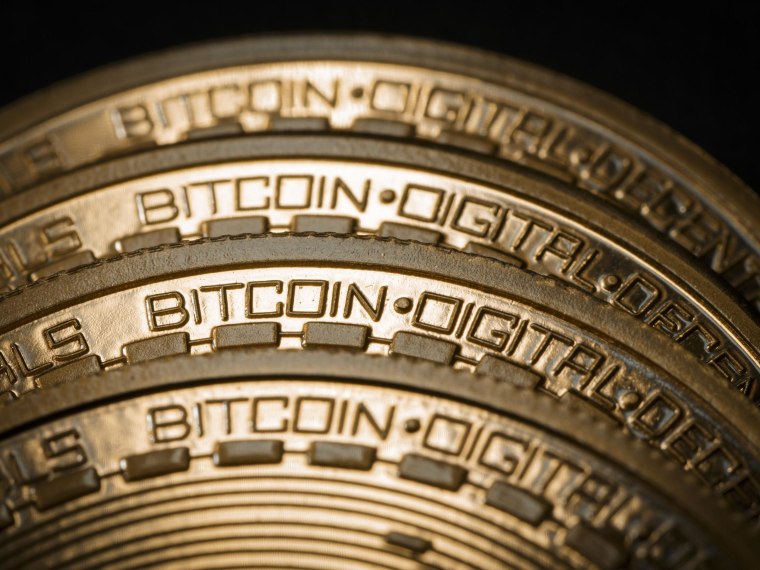 Nearly 30,000 bitcoins were ordered forfeited by the Silk Road website in the largest such action ever involving the e-currency, federal prosecutors said Thurday in New York.
But that's a drop in the bitcoin bucket in this case: The government says it has another 144,336 bitcoins seized from computers belonging to Ross Ulbricht, the alleged mastermind behind Silk Road. The 29,655 in the forfeiture order signed by U.S. District Judge J. Paul Oetken in federal court in Manhattan on Wednesday were seized earlier from Silk Road servers.
Ulbricht was arrested Oct. 1 in San Francisco on charges that he ran the most "sophisticated and extensive criminal marketplace on the Internet" – a place where drug dealers and customers could make transactions beyond the eyes of law enforcement.
Silk Road used bitcoin, an electronic currency untethered to any government, to help keep the deals secret, prosecutors said. In addition to the drugs, according to a federal complaint, Silk Road facilitated deals on computer hacking, forgeries, even hitmen.
Ulbricht, alleged to have called himself Dread Pirate Roberts, a nod to "The Princess Bride," was ultimately found because he used his real name and gmail account in setting up Silk Road, the FBI alleges.
In a statement, the U.S. Attorneys Office in Manhattan said the forfeiture order also included the Silk Road website itself, part of a civil action filed at the end of September.
Ulbricht has sued seeking the return of the 144,336 bitcoins seized from his computers, and that action is still pending in federal court in New York.
The value of the bitcoins has fluctuated wildly in the past few months. In September, the U.S. Attorney's Office put the value of all the bitcoins seized at more than $33.6 million. In its statement Thursday, it said the 29,655 forfeited this week were valued at $28 million, and the 144,336 seized from Ulbricht were worth more than $130 million. Exchange rate calculators checked by NBC News on Thursday put the total amount at $142 million to $146 million.