This story was originally published by The Center for Public Integrity, a nonprofit, nonpartisan investigative news organization in Washington, D.C.
On April 12, 2015, Hillary Clinton formally launched her latest presidential bid, naming her official campaign committee Hillary for America.
But more than a dozen other groups supporting Clinton's effort to win the presidency — some directly, others not so much — had previously sprung into existence, or did soon after.
They come in a variety of organizational flavors: political action committees, super PACs, corporate entities, "social welfare" nonprofits — even 501(c)(3) nonprofits, best known for performing charitable or educational work.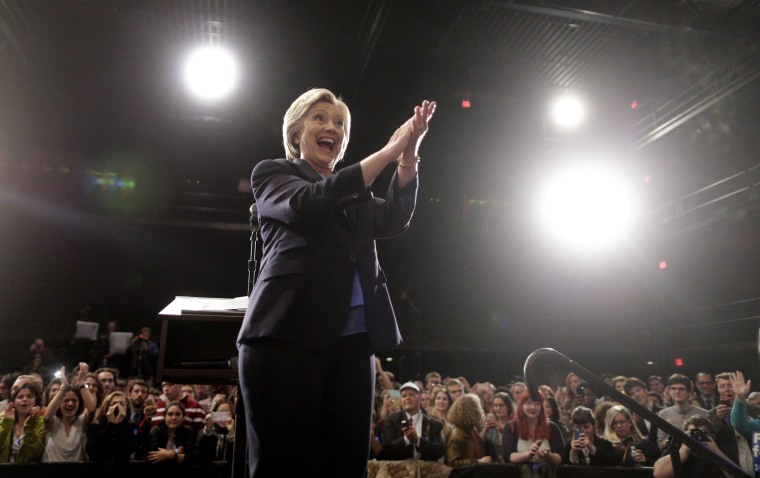 Some take advantage of the Supreme Court's 2010 decision in Citizens United v. Federal Election Commission and raise unlimited amounts of money from corporations, unions and billionaires and spend the cash to directly advocate for or against political candidates.
Click here to read the Center for Public Integrity's version of this story
Among the most notable pro-Clinton organizations in operation this election:
Priorities USA Action
Type: Super PAC
In 2012, it served as the flagship super PAC backing President Barack Obama's re-election. By early 2014, Priorities USA Action had transitioned into a pro-Clinton super PAC in waiting. It's run by Guy Cecil, a top aide to Clinton during her 2008 presidential run. Key board members rebooting the group include Obama campaign manager Jim Messina, former Michigan Gov. Jennifer Granholm, political strategist and Clinton loyalist David Brock, American Federation of Teachers President Randi Weingarten and Emily's List President Stephanie Schriock.
While it's girding for a general election battle against the Republican Party's eventual nominee, Priorities USA Action has also spent more than $5.5 million through March to advocate for Clinton during her Democratic primary fight against Sen. Bernie Sanders of Vermont.
As a super PAC, Priorities USA Action must disclose its donors. But not all of its donors disclose their donors. It accepted a $1 million contribution from Fair Share Action, a super PAC funded by two "social welfare" nonprofits that don't comprehensively reveal who funds them. It likewise took in six-figure contributions from corporations such as Suffolk Construction Company Inc. ($200,000) and TA Group Services Inc. ($100,000). Through February, Priorities USA Action has received more than $7 million from unions or union-controlled super PACs.
Priorities USA Action has also received seven-figure contributions from more than 20 individual donors, including billionaire financier George Soros ($7 million), Dreamworks Animation CEO Jeffrey Katzenberg ($1 million) and film legend Steven Spielberg ($1 million).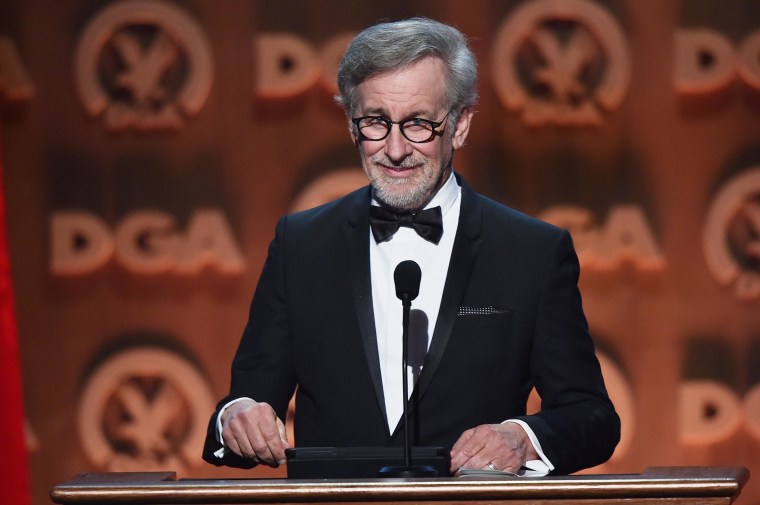 As of early April, Priorities USA Action has so far reserved $8.8 million worth of general election-focused TV ad time. That time is reserved in August and beyond on TV stations in Ohio, Iowa, New Hampshire, Nevada and Colorado markets, an analysis of Federal Communications Commission documents indicates.
In defending pro-Clinton super PACs' fundraising, Michael Vachon, a spokesman for Soros, said they "disclose all information that the law requires them to disclose. They are playing by the rules of the game as they exist." Vachon added that Soros is supporting pro-Clinton super PACs because "Mr. Soros believes Hillary Clinton is the most qualified candidate to be president."
(The Center for Public Integrity receives funding from the Open Society Foundations, which Soros funds. A complete list of Center for Public Integrity funders is found here.)
Ready for Hillary PAC / Ready PAC
Type: Hybrid PAC
Nearly two-and-a-half years before Hillary Clinton officially announced, Ready for Hillary PAC formed to promote a potential Clinton presidential bid, organize supporters and build a massive trove of information about those supporters. The super PAC accomplished its mission: By the time Clinton announced, it had amassed data on nearly 4 million people. It changed its name to "Ready PAC" and began to wind down its operation, although not completely.
In his self-published book, "Ready for Hillary: The Official, Inside Story of the Campaign Before the Campaign," former Ready for Hillary PAC spokesman Seth Bringman said his super PAC gave the information to Emily's List — a PAC that backs Democratic women who support abortion rights — "to make sure none of the hard work of our supporters was lost and to make sure that this list was ultimately available to the campaign." Emily's List likewise inherited Ready for Hillary PAC's social media platforms, Bringman wrote. Clinton's campaign obtained Ready for Hillary PAC's database through Emily's List, Ready for Hillary PAC spokeswoman Nicole Titus confirmed.
Ready for Hillary PAC capped contributions at $25,000 per donor. The vast majority of its contributions came from individuals, but dozens also came from limited liability companies and other corporate entities, the leaders of which are often difficult to decipher. It also earned hundreds of thousands of dollars by renting supporters' personal information to other political groups, including the Democratic Congressional Campaign Committee and End Citizens United PAC, an outfit run by Democratic party operatives that some campaign reformers have sharply criticized for its fundraising techniques. It likewise earned $105,000 allowing a for-profit company called MOKO Social Media Inc. to email its supporters.
In 2014, Ready for Hillary PAC pulled a page from conservatives' political playbook and converted itself into a "hybrid PAC." Now, Ready for Hillary PAC could make direct contributions to other political groups. And donate it did, soon scattering tens of thousands of dollars among federal- and state-level Democratic Party committees and super PACs, as well as state- and federal-level candidates' campaigns.
Ready for Hillary PAC's largest initial contribution — $25,000 — benefited Jack Hatch, a Democrat then running for governor in Iowa, which conducted the presidential election's first-in-the-nation caucus. Hatch lost, but he later endorsed Clinton, who narrowly won the Iowa caucus over rival Sanders.
From its creation in early 2013 through Dec. 31, 2015, Ready for Hillary PAC raised $16.37 million and spent nearly $16 million. It's next scheduled to update its finances by April 15.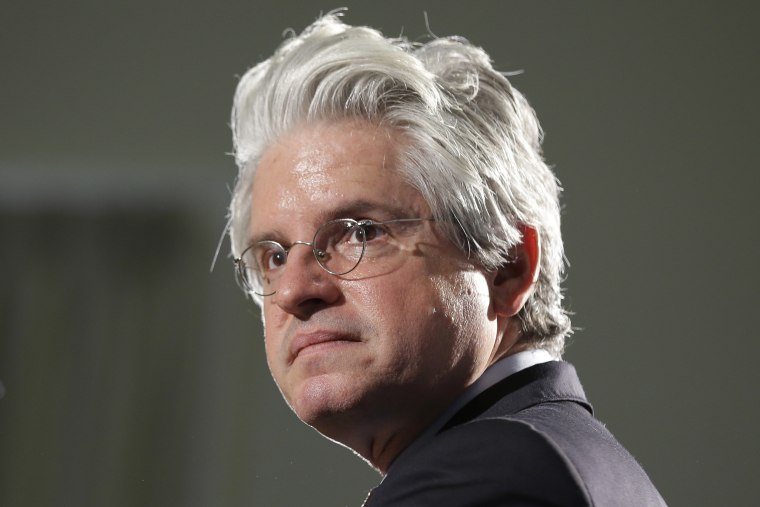 American Bridge 21st Century
Type: Super PAC
The group describes itself as "a progressive research and communications organization committed to holding Republicans accountable for their words and actions." More simply: It's a massive opposition research operation that its former president Brad Woodhouse told The Nation overshadows the capabilities of national party committees and candidates' own campaigns.
While not exclusively focused on the presidential race, much of the super PAC's recent efforts have targeted Donald Trump. It's also produced a string of web videos tying Republican U.S. Senate candidates to Trump. American Bridge 21st Century employs a team of employees who track Republican presidential candidates, taking video of them all the while.
During 2015, American Bridge 21st Century raised nearly $10.5 million and spent more than $10.1 million. American Bridge 21st Century Foundation, a sister nonprofit that doesn't disclose its donors, gave the super PAC more than $2.9 million to offset overhead and staffing expenses, federal records indicate. Soros gave the super PAC $1 million. Unions are also big contributors, and in December, Clinton's own campaign paid the super PAC $22,211 for "research services." American Bridge 21st Century must disclose its finances for January, February and March by April 15.
While Clinton has said almost nothing about American Bridge during the 2016 campaign, she expressed excitement about its formation in 2010. "That's a good launch story! Congrats to all," Clinton wrote in 2010 to Sidney Blumenthal, a friend and confidant, in response to a New York Times article about American Bridge that he emailed her.
American Bridge 21st Century Foundation
Type: 501(c)(4) "social welfare" nonprofit
American Bridge 21st Century Foundation has given its sister super PAC nearly $3 million so far this election cycle to offset staffing and overhead costs, according to federal records. American Bridge 21st Century Foundation does not disclose its donors, which means the American Bridge 21st Century PAC is benefiting from what's commonly known as "dark money."
It also does its own political work, sponsoring an effort it dubs "Bridge Project" that is "dedicated to opposing the conservative movement's extreme ideology and exposing its dishonest tactics." It also tracks the political activities of major Republican political organizations and individual donors such as David and Charles Koch, sometimes criticizing them for their use of "dark money."
American Bridge 21st Century Foundation's most recent federal tax filing, which covers the period from July 1, 2013, to June 30, 2014, indicates it raised about $3.3 million during that time. It reported net assets of $572,546 as of June 30, 2014, with Brock, as chairman and treasurer, drawing a salary of $80,097 for an average of 10 hours of work per week, the filing indicates.
While it hasn't recently funded its own political messaging, American Bridge 21st Century Foundation did sponsor an anti-Mitt Romney ad during the 2012 presidential election.
Correct the Record
Type: Hybrid PAC
More than any other Clinton group, Correct the Record is most directly tied to Clinton's campaign committee. Although federal law prohibits super PACs and candidates from coordinating paid messaging, Correct the Record nevertheless argues that it can work with the Clinton campaign to produce and publish material posted online for free — and it does.
In December, super PAC Priorities USA Action donated $1 million to Correct the Record. The Clinton campaign itself gave Correct the Record more than $281,000 last year for "research" services. American Bridge 21st Century is also a contributor.
Lately, it's been highly critical of both Trump and Sanders. Correct the Record has not aired television or radio advertisements as pro-Clinton super PACs such as Priorities USA Action have.
Founded by Brock and once a project of American Bridge 21st Century, Correct the Record became its own entity in 2015, billing itself as a "strategic research and rapid response team designed to defend Hillary Clinton from baseless attacks." Brock tapped Democratic operative Brad Woodhouse to run Correct the Record, and Kathleen Kennedy Townsend, the former lieutenant governor of Maryland, became its chairwoman. Also involved: longtime Bill Clinton adviser James Carville.
Through Dec. 31, Correct the Record has this election cycle raised $3.4 million and spent about $3.1 million. It must report its finances for the first three months of 2016 by April 15.
Emily's List / Women Vote!
Type: PAC / Super PAC
When Clinton announced her presidential run in April 2015, Ready for Hillary PAC (now Ready PAC) gave information it collected on nearly 4 million supporters not to Clinton's own campaign, but to Emily's List, a PAC that aims to elect Democratic women who support abortion rights.
Emily's List is also a money-in-politics pioneer. In early 2010, it created one of the nation's first super PACs — going so far as to fund it even before a federal court formally legalized super PACs. The term "super PAC," moreover, hadn't even yet been coined.
That super PAC is now known as Women Vote!, which ended February with nearly $2.4 million in reserve. It has already spent nearly half a million dollars this election promoting Clinton, according to federal filings.
Planned Parenthood Votes
Type: Super PAC
Planned Parenthood's super PAC is working in conjunction with the Priorities USA Action super PAC. Last month, for example, they jointly released an online advertisement costing "five figures" targeting Donald Trump. Much of Planned Parenthood Votes' recent presidential advocacy efforts have focused on online ads and phone calls promoting Clinton or attacking Republican presidential candidates, federal disclosures indicate.
Entering March, Planned Parenthood Votes reported having more than $3.3 million on hand. Top donors this year include the son of billionaire financier George Soros, Jonathan Soros ($1 million), and hedge fund manager Larry Lebowitz ($250,000).
Citizens for Responsibility and Ethics in Washington
Type: 501(c)(3) nonprofit
In 2014, Brock assumed control of this nonpartisan, nonprofit watchdog, which had aggressively targeted Republicans, but Democrats, too. Many key staffers left soon after Brock became its chairman, and since then, the organization has almost exclusively pursued Republicans and conservative organizations through federal complaints and its own investigations, a Center for Public Integrity analysis of its activity indicates.
CREW does not reveal its funders. But the most recent available Internal Revenue Service tax filings submitted by various entities offer some clues that CREW receives significant financial support from prominent Democrats. For example, the Bohemian Foundation of Colorado, led by Democratic megadonor Pat Stryker, gave CREW $200,000 during 2014. Stryker, this election cycle, has so far donated more than $1 million to pro-Clinton super PACs. The California-based Arkay Foundation, led by Democrat backer Marian Penn, gave CREW $35,000 during 2013.
CREW's most recent tax filing indicated it had $572,546 in net assets as of June 30, 2014.
Asked about his involvement with the watchdog group, Brock said that in his "interaction in the day-to-day business of CREW, I have not made any restrictions about who CREW could or should bring complaints against or comment on … it remains focused on corruption and corporate influence, wherever we find it."
Brock declined to specifically address a question about CREW's previous involvement in obtaining information about Hillary Clinton's email when she served as secretary of state.
American Democracy Legal Fund
Type: 527 political committee
Created in 2014 by Brock, and headed by Correct the Record leader Woodhouse, the group aims to "hold candidates for office accountable for possible ethics and/or legal violations." This election, it's filed individual complaints against the presidential campaigns of Republicans Ben Carson, Jeb Bush, Marco Rubio, John Kasich and Donald Trump, as well as several super PACs supporting various Republican candidates. In August, it asked the FEC to investigate what it described as "continuous and ongoing illegal coordination between the RNC, Republican political candidates, campaigns and state parties, as well as numerous outside groups."
But in late March, it turned its efforts against Sanders, accusing his presidential campaign of violating federal campaign laws by not including a disclaimer on a Facebook advertisement it sponsored.
The group's two known contributions come from American Bridge 21st Century ($50,000) and the National Education Association ($25,000).
Media Matters for America
Type: 501(c)(3) nonprofit
Brock created Media Matters for America in 2004, and since then, it's dedicated itself to "comprehensively monitoring, analyzing and correcting conservative misinformation in the U.S. media." While it tackles a wide variety of topics and conservative actors, rarely has a day gone by lately when Media Matters for America hasn't come to Clinton's defense in some form or fashion. Comparatively, it hasn't defended Sanders nearly as often, although it periodically has during recent months.
Media Matters is housed in the same office as American Bridge 21st Century, Correct the Record and Citizens for Responsibility and Ethics in Washington. As of Dec. 31, 2014, Media Matters for America had about $3.2 million in net assets, according to its most recent federal tax filing.
Blue Nation Review
Type: Primarily owned by a limited liability company
In November, True Blue Media LLC — owned by Brock — bought a majority stake in Blue Nation Review, a liberal news website previously owned by MOKO Social Media Inc. Blue Nation Review editor Jimmy Williams soon left, replaced by former Hillary Clinton adviser Peter Daou.
Williams said in an interview that he didn't play favorites with Democratic candidates. Since Brock's group took Blue Nation Review over, much of its content has been highly critical of Sanders and supportive of Clinton.
Brock declined to address his purchase of Blue Nation Media. Daou did not respond to requests for comment.
The Bonner Group
Type: Nonprofit
Run by Brock ally Mary Pat Bonner, the firm provides fundraising services for Ready for Hillary PAC, Correct the Record and American Bridge 21st Century PAC, according to federal campaign finance disclosures. It's also provided similar services to Media Matters for America, The New York Times reported. It is registered as a nonprofit, although it has earned millions of dollars for the work it's done over the years on behalf of Democratic clients.
Bonner and Brock share a rental house in the Hamptons, The New York Times reported.
American Independent Institute
Type: 501(c)(3) nonprofit
Launched anew in 2014 by Brock, the American Independent Institute provides grants and support to journalists who seek to expose "the nexus of conservative power in Washington."
The Center for Public Integrity is a nonprofit, nonpartisan investigative news organization in Washington, D.C.