An Indiana legislator is scrapping parts of a bill that would gut an anti-bullying law after more than 150,000 people signed an online petition drafted by a mom whose 14-year-old daughter hanged herself from a tree.
"It's bullying that killed me. Please get justice," tormented teen Angel Green wrote in a note found by her mother, Danielle, after her death.
Danielle Green said she tried to do that — joining other parents in crusading for a law that broadened the definition of bullying and mandated prevention training and incident reporting by schools across the state.
Green, 36, said when she learned last week that a new education deregulation bill would reverse the requirements enacted a year ago, "it hit us like a ton of bricks."
"It was like a slap in the face," added Angie Stagge, who also pushed for the law after her own teenage daughter attempted suicide three times.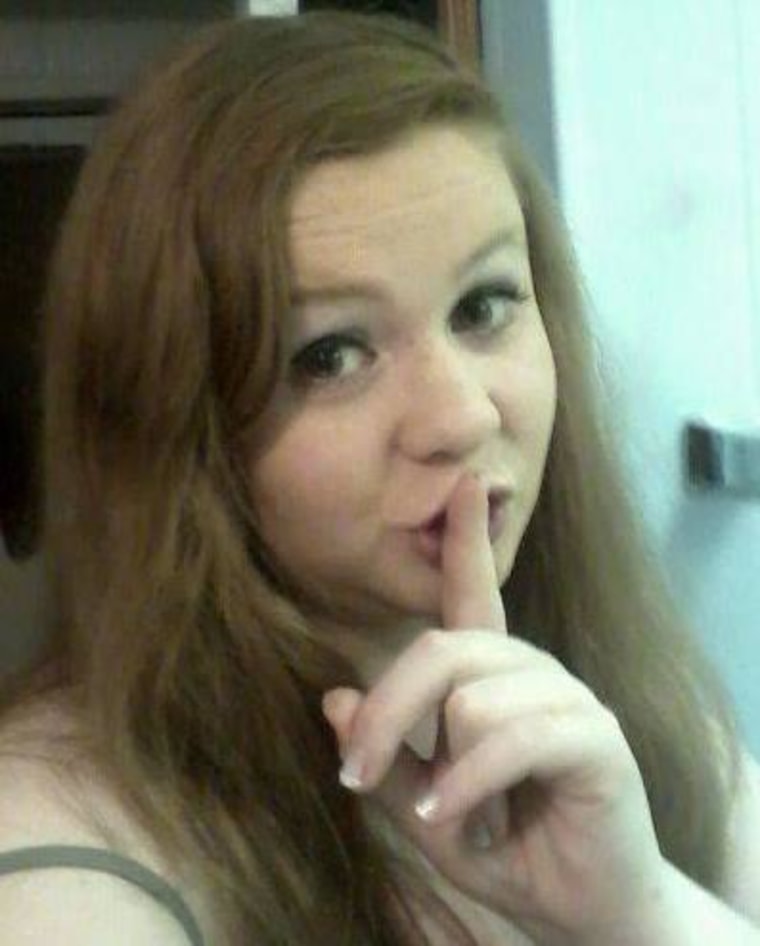 A week ago, Green posted a petition on Change.org, with photos of Angel, asking that Senate Bill 500 be stopped in its tracks. By Tuesday morning, it had 153,000 signatures.
Sen. Pete Miller told NBC News that that in response to the outrage, he plans to introduce amendments this week that will leave the existing law intact.
In an odd twist, the Avon Republican was actually the Senate sponsor of the original law.
He said the provisions in the latest legislation were buried in 307 pages of proposed changes drawn up by a law firm on behalf of two dozen school districts and groups who want to get rid of costly mandates.
"Some bills that I introduce are ideas of mine. Some are ideas that people will bring to me," Miller said.
"No schools were saying, 'We don't care about bullying,'" he added. "But obviously parents were concerned that was going to be in the final version of the bill. I knew we were going to have a chance to take it out."
Yet the controversial changes were still in the bill when the first public hearing was held Wednesday — where Green testified and read a note that her daughter had written to her eighth-grade classmates before she took her life.
By Green's account, harassment of her daughter, Angel, began when she was in the sixth grade with taunts about her weight, red hair and freckles. It took a more sinister turn in eighth grade after Angel's father was arrested for molesting her; he later pleaded guilty and is serving an 18-year sentence.
"I was in the school so much I had my own visitors' pass," Green said.
The teen had a case manager at school, began seeing a therapist and was taking an anti-depressant, her mother said. She repeatedly wrote suicide notes, but did not want to leave school and the small group of friends she had there, her mother said.

The morning of March 5, 2013, she left the house before 6 a.m. Her mother went out to look for her and came upon a horrific scene at the school bus stop down the road.
"There was a girl standing there and I said, 'What's going on?' because there were police trucks and everything," she recalled. "And she said, 'Some girl is hanging from a tree.' And I just knew."
No one was charged after Angel's death. In a statement, the Tippecanoe School District said "administrators are confident the school made all social and emotional resources, internal and external, available to this child and family."
Green said she is certain that her daughter was bullied and that pushed her to suicide, and she believes the law signed in 2014 makes schools more accountable for harassment.
Seamus Boyce, an attorney for the firm that recommended undoing those measures, said bullying is already covered by federal anti-discrimination laws, making the state requirements time-consuming, confusing and "unnecessary."
Even though he endorsed the existing law, Miller said he believes it's imperfect. For instance, he said, when schools began reporting how many bullying incidents they had handled, "some said they had none and some said they had like 400."
"So you have a report, but I'm not sure how valuable it is," he said, adding that instead of reversing the current law, he may now introduce legislation to fine-tune it.
Green welcomed the about-face and said she was overwhelmed by the amount of support her petition drew, along with signers' personal stories about bullying.
"I sat down a little bit ago and started reading some of the comments," she said. "And I just sat here and cried."