A group of tattooed male deputies with the Los Angeles County Sheriff's Department who called themselves the "Banditos" allegedly sexually harassed female trainees and demanded sexual favors as part of initiation, according to a lawsuit filed by a 10-year veteran of the department this week.
Guadalupe Lopez, who was assigned to the East Los Angeles Sheriff's station in Boyle Heights beginning in 2011, is seeking unspecified damages for alleged sexual harassment, hazing and retaliation that included being run off the road by another deputy, being slammed into a wall while she held a loaded shotgun, and having a dead rat placed under her car after she reported objectionable behavior, according to the lawsuit.
There were about 80 deputies associated with the Banditos, whose full members sported numbered tattoos of a skeleton with a sombrero, bullet sash and pistol, the suit alleges. Probationary deputies, meaning trainees, were allegedly described as "prospects" or "puppies."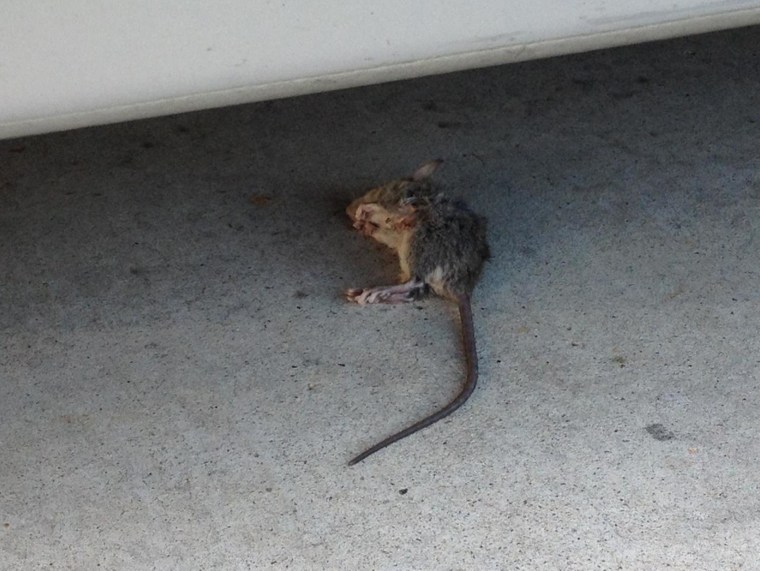 Female trainees were expected to "submit" and "provide sexual favors for male training officers and their associates," according to the 33-page suit filed by attorney Jason M. Wymond. The suggestion was that if a trainee provided these favors, she would become a full-fledged patrol deputy rather than being forced to work at a Los Angeles County jail, where most deputies begin their careers.
"Plaintiff was made to understand that she was expected to be 'One of the Girls,' which included drinking, partying, and the fulfillment of the 'sexual needs' of her male training officers and their associates," the complaint alleges.
Lopez, who was attending law school while working at the department, charges that even though she let it be known she was not interested in joining the clique because "family, career and education were her priorities," she was still harassed.
In one incident, a deputy allegedly swore at Lopez for refusing to "meet up with him." In another instance, a deputy allegedly told her that if she didn't "submit to the program," including demands for sexual favors, she would "have problems here."
Lopez went on stress leave prior to filing the suit. She is currently working a different assignment with the department.
In a statement provided to NBC News, Interim Los Angeles County Sheriff John L. Scott said the lawsuit includes allegations that were not made when the department initially investigated Lopez's complaint two years ago, a probe that resulted in "appropriate administrative action for several employees."
"This lawsuit contains new allegations the plaintiff never reported during an exhaustive investigation," it said. "In fairness to all parties involved, the Sheriff Department will reserve any formal comment of this case while we conduct a thorough investigation for the new claims alleged. As sheriff, I am concerned about the negative perception of monikers, tattoos, or any form of hazing and will not tolerate conduct contrary to our department policies and the law. Once this lawsuit is completed we will share our findings."
A source familiar with the earlier investigation said the department disciplined more than 10 employees at the East L.A. Station, most of them deputies, for alleged mistreatment of Lopez and inappropriate workplace conduct. While some deputies were disciplined and some were transferred, said the source, the department could not substantiate the core allegations, including the charge that a clique of deputies at the station coerced female probationers into having sex.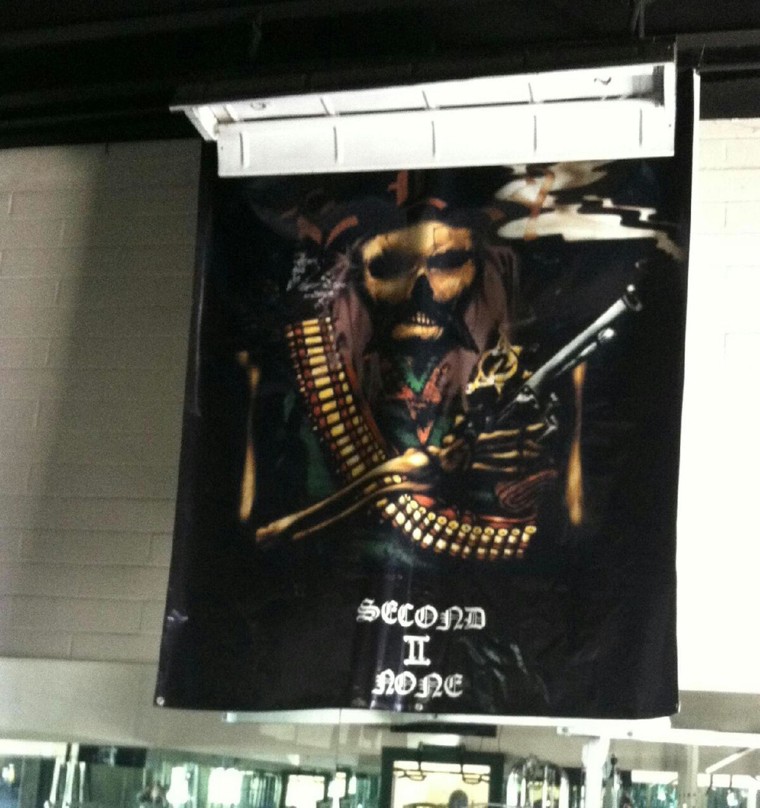 Lopez's lawsuit is the latest in a series of misconduct allegations to roil the 17,000-strong force, which recently saw the sudden departure of its leader, Sheriff Lee Baca, amid a run for a fifth four-year term in office.
Baca retired just weeks after a federal indictment against 18 current and former deputies assigned to Los Angeles County jails in connection with "a wide scope of illegal conduct," including allegations of unjustified beating of inmates, unjustified detentions and a conspiracy to obstruct a federal investigation. There have been two additional indictments since the initial charges were filed.
Baca said he was retiring for many reasons, some personal, but mostly because of negative publicity that the sheriff's race was bringing to the department. He said he accepted responsibility for conditions in the jails, but said those deputies indicted were the exception and that the department had fully cooperated with federal investigators.
Lopez's allegation of a clique called the Banditos also comes after a history of secret groups inside the department.
For example, at least one deputy named in the recent federal indictment was part of a secret group at the Men's Central Jail that allegedly engaged in misconduct that included excessive force, according to law enforcement sources.
The alleged clique came to light after members brawled with fellow deputies during a Christmas party and punched a female deputy in the face. Members of that group were eventually fired.
The Los Angeles Times reported that Sheriff's Department officials said the group used gang-like three-finger hand signs and sported tattoos. A former top jail commander told the paper that jailers would "earn their ink" – tattoos -- by breaking inmates' bones.
In addition to that case, the department investigated allegations that there was another clique known as the "Jump Out Boys" within the department's gang unit. That investigation led to firings of seven individuals, the sources said.
Allegations of secret groups within the Sheriff's department date back decades.
A 1992 report on excessive force by deputies referenced a group called the Vikings, which counted Paul Tanaka, then a lieutenant and a current candidate for sheriff, among its members.
The report said that the Vikings appeared in times past to have engaged in behavior that was "brutal and intolerable and is typically associated with street gangs."
A year earlier, in a ruling in a class-action lawsuit, U.S. District Court Judge Terry Hatter had characterized the Vikings as a "neo-Nazi" group and added that their supervisors "tacitly authorize deputies' unconstitutional behavior."
Tanaka did not immediately respond to a request for comment, but in the past has acknowledged membership in the group, denied that it was a gang and said he had not been involved in any abuse.
Reed Galen, a consultant for Tanaka's campaign, said in a statement to NBC News on Friday that the long-ago lawsuit has no bearing on the current race to succeed Baca.
"During the course of Mr. Tanaka's 30-plus years with the L.A. County Sheriff's Department, he had a staunch reputation as a disciplinarian -– many times exercising his prerogative to terminate deputies for misconduct," he said. "Any allegations related to this type of behavior, or any unlawful or inappropriate behavior, should be investigated to their fullest. In regards to this case, during Mr. Tanaka's tenure as undersheriff, similar investigations were the sole purview of Sheriff Baca."