Editor's Note: This is part two of a series. See part one: Why Taxpayers Will Bail Out the Rich When the Next Storm Hits.
ORANGE BEACH, Ala. — The builder of the most luxurious condominiums on this sugar-white sand beach had a problem. One of the twin towers of Turquoise Place was just inside a line on a federal flood map, a small difference that could cost the condo owners more than half a million dollars a year for flood insurance.
Three engineers told owner Larry Wireman there was no way the flood map qualified for a change, not on this stretch of the Gulf of Mexico, not in a hurricane-prone community where dozens of buildings were destroyed by the most recent of many storms to blow through the area. "There's no way in hell that's going to happen," one of those engineers, Vince Lucido, said he was told by a firm specializing in coastal engineering.
But a fourth company saw it differently, persuading the Federal Emergency Management Agency to move the line on its flood maps. Turquoise Place Tower I, which had been in the highest-risk flood zone, was now in a low-risk zone, where flood insurance was optional.
"It smelled pretty bad to me," said Lucido, the developer's engineer. "It was too easy."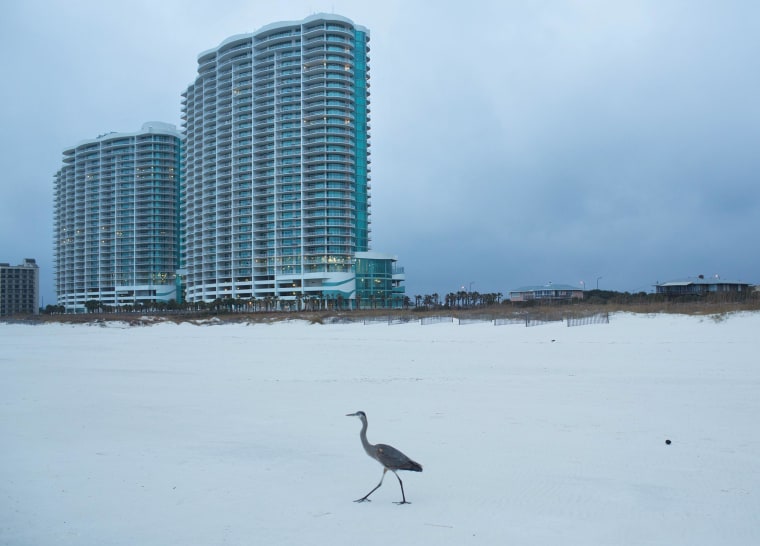 The condo owners still have insurance through the national flood program, because they buy it voluntarily. But now they pay a much lower annual premium. The building has all the finest amenities, with hot tubs on the 400 balconies that ring the curved towers like striations on a conch shell. The owners have saved more than 90 percent on the premiums they pay into the National Flood Insurance Program, meaning less money to cover losses nationwide.
This map change was engineered by a South Florida company called Flood Zone Correction, Inc. It engineered the map change for Turquoise Palace in 2011, and changes for more than 60 other buildings just in two towns on the Gulf of Mexico. Its founder and president, Dan Freudenthal, says the firm is able to get buildings remapped from the highest-risk flood zones by using newer surveys to counter errors on FEMA's flood maps.
"We're the ones saving property owners money. We're Robin Hood!" he said. "We're helping people correct errors on the flood map where it's appropriate. If FEMA just fixed the problems in their flood mapping and their rates, we'd be out of business. In the meantime, we're going to continue to advocate for the people."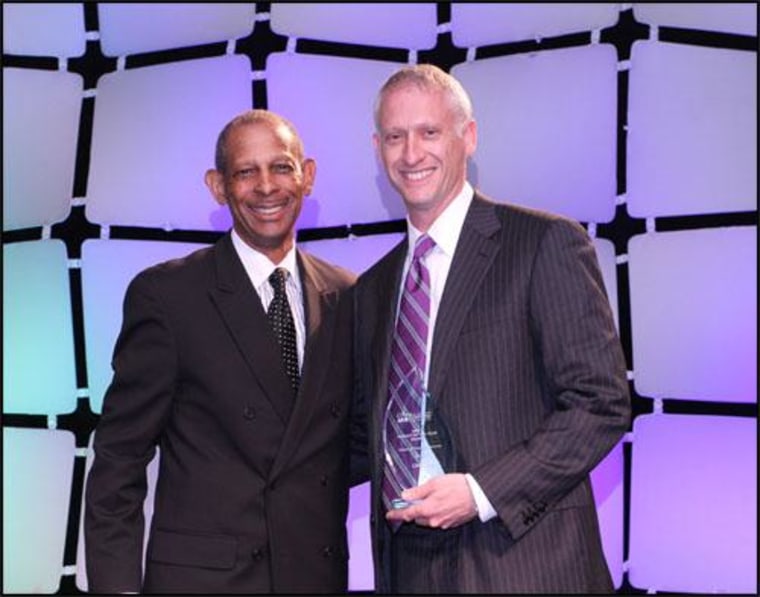 Freudenthal (pronounced FROOD-en-thal) told NBC News that he has filed successful applications for flood map changes for about 100 coastal condo projects in Florida, Alabama, Texas, South Carolina and Georgia, in addition to hundreds of inland properties. The condo projects are among more than 500 coastal properties (see the map) identified by NBC in FEMA records as having been remapped out of the highest-risk flood zones.
Freudenthal's West Palm Beach company, which also does business as Flood Risk Solutions, LLC, does not work for owners of single-family homes, only for commercial real estate companies.
In some cases, Flood Zone Correction has been able to win appeals despite the objections of local officials in charge of reducing flood damage. In Orange Beach and its neighbor Gulf Shores, for example, FEMA asked city flood officials for their support of the map changes, then approved the changes without it.
"These changes are absurd," said Landon K. "Lannie" Smith, the floodplain administrator for the city of Orange Beach, who wouldn't sign off on the Turquoise Place application and others. "It's shifting the burden to single-family homeowners."
The condo owners save up to 97 percent on their annual insurance premiums, according to the company's website. Depending on its size, a single building could cut as much as $500,000 a year off its payments into the National Flood Insurance Program.
The flood program is running a deficit of $24 billion, a rising tide of red ink that prompted Congress to pass a law called the Biggert-Waters Flood Insurance Reform Act of 2012. The law, which is currently being phased in, requires owners of properties in flood zones to pay their "fair share" according to their risk of flooding, resulting in sharply higher premiums for many property owners. Congress is considering whether or not to yield to the pleas of property owners by forestalling the Biggert-Waters changes.
At the same time, new flood maps in many states have raised the estimation of flood risks along rivers, streams and oceans, adding many properties to flood zones for the first time.
Yet in the more than 500 instances documented by NBC News, FEMA has quietly moved the map lines to benefit properties that were once considered at highest risk of flooding.
A damaging history
There's no dispute that Orange Beach and Gulf Shores are prone to high-velocity waves. The last big storm to make a direct hit, Hurricane Ivan in 2004, unleashed a 14-foot wall of water that destroyed dozens of buildings. The gulf highway was torn up, and floodwaters surged a mile inland.
This resort area rebuilt, bigger and better. When the first Turquoise Place tower opened in 2008, the price of a condo — with a 10-foot floor-to-ceiling view — started at $1.3 million. The 400 units in two towers sit right in the middle of a beach where Ivan caused the destruction or condemnation of The View, Sapphire Beach, Crown Princess and Crown Pointe – four of 16 condo towers in Orange Beach devastated by the hurricane.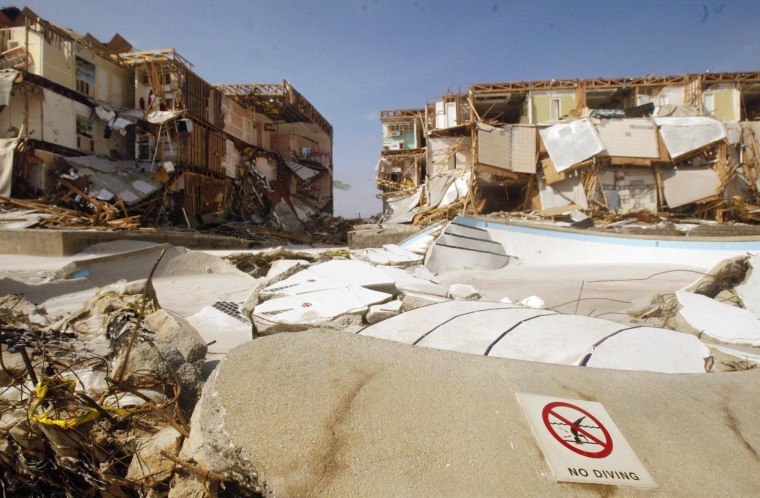 Flood Zone Correction arrived in 2010, signing up gulf front condo associations to apply to FEMA for change to the flood maps. The condos pay nothing up front for the service. Freudenthal says his company is paid on commission, receiving half of the amount that it saves the property owner in the first year. FEMA allows owners to receive a refund of premiums for not only the current year but also the previous year. Insurance agents said a single building in a high-risk zone can pay $4 million a year, depending on elevation and design.
Freudenthal, who has a venture capital background but now is a licensed insurance agent and insurance company owner, said he got into the flood business in 2001 in South Florida, after he and a friend with family real estate investments discovered that FEMA's maps for his properties were wrong. They saved so much money that they saw a business opportunity. He's not the only one in this business — FEMA has a list of companies.
Although he wouldn't discuss the Turquoise Place case specifically, Freudenthal said his applications for map changes are based on fresh data and surveys, instead of the broad-brush approach that FEMA uses in making national flood maps. "The flood maps are old, outdated, based on old crappy data," he said. "We found, based on more accurate recent data, that the map should look different."
"Go over his head"
In about half of the 100 map changes he's gotten approved, Freudenthal told NBC News, the floodplain administrator for the city or town refused to sign FEMA's concurrence form. Sometimes, he said, he has to "go over his head to the mayor" to get local approval.
Many floodplain administrators in city halls around the U.S., when interviewed by NBC News, said they didn't believe that FEMA would approve a map change without their OK. But FEMA confirmed that it has done so. While it asks the community's administrator to sign a concurrence form, a FEMA spokesman said it considers the application just the same with or without that sign-off.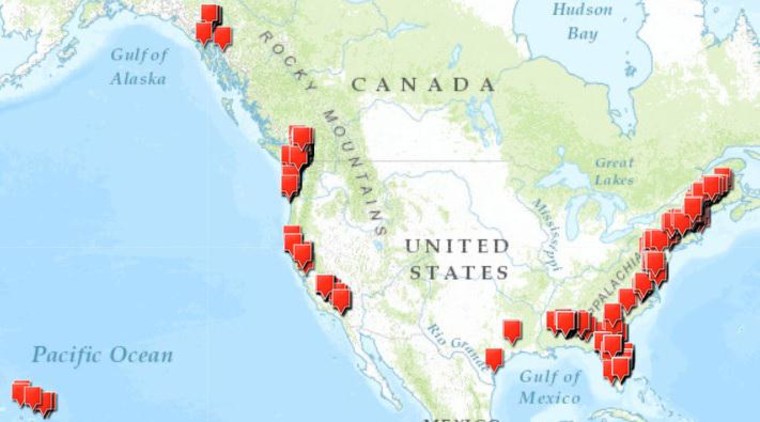 See a map from NBC News with details on the 530 rezoned properties along the U.S. coast.
An engineer with connections
In emails to clients and city officials, Freudenthal has touted his company's connections to FEMA. In 2011, Freudenthal's flood insurance company, CRIO, was chosen by FEMA as the national insurance agency of the year. When he encounters resistance from a local official, Freudenthal calls Washington. "I just got off the phone with the head of the insurance side of NFIP and one of the head mapping people at FEMA," he said in one email to a town official.
Freudenthal has also touted the connections of the man who worked for him as the engineer on the Gulf Coast map changes.
"As you can see this is all pretty detailed stuff and a bunch of red-tape to work through," he told a client in a 2011 email. "We are extremely lucky that the head of our Coastal Department is the ex-director for FEMA's Coastal Mapping Department so we are able to leverage his relationships to overcome many of the obstacles that pop up as he has managed to keep his relationships within the current FEMA infrastructure very friendly."
That engineer, Nader Mahmoudpour, told NBC News that "Mr. Freudenthal was exaggerating a bit." He did work for a contractor, Dewberry, that makes FEMA flood maps, but only as a group leader, not the head of all coastal mapping. Still, there are a small number of coastal engineering experts, Mahmoudpour said, so connections do matter, at least to help with getting answers when a request is stalled. After he worked making FEMA flood maps, Mahmoudpour went to work as consultant for Flood Zone Correction in 2011, petitioning to change flood maps. Until he left in 2013, his applications were evaluated by another FEMA contractor, Michael Baker Corp., which handles the Southeast region.
Freudenthal said there's nothing unusual about this sort of connection. "I think having a basic professional relationship with people you're going to interact with is a positive thing. He can get a call back. Those people at FEMA aren't going to do anything sketchy. You're blaming us for being smart and hiring someone who knows what he's doing."
FEMA relied on Mahmoudpour's engineering certification on the Gulf Coast applications, although he acknowledges he has never seen the properties or even visited these cities. Mahmoudpour, who lives and works in Maryland, is licensed in Alabama as well, and regulations from the state and from FEMA allow an engineer to certify data collected by others. Freudenthal explained, "There is no requirement to actually go to the site or do anything like that."
Will fresh sand protect the buildings?
In Ocean Beach and Gulf Shores, Flood Zone Correction staked its engineering claims partly on protection by dunes. After Hurricane Ivan was finished, there were no dunes left on the beach. The cities spent money on a "beach nourishment" program, putting sand back on the beach and forming a thin barrier between the beach and the condos, standing about 6 feet to 12 feet above sea level.
But Smith, the Orange Beach floodplain administrator, said the sandy berm would provide scant protection during a big storm.
"Those aren't dunes," Smith said. "This is beach nourishment. After Ivan, we dredged sand out of the Gulf. The next storm will put it right back into the Gulf. The next storm will tell us that these map changes are not a good idea. Katrina brought 30-foot waves. And we're telling people, as long as you're behind this berm, you're OK. That's ludicrous!"
For many years, FEMA's rules said that beach nourishment couldn't be counted as a protective dune unless it had well-established vegetation to hold it in place. The sand on the Orange Beach and Gulf Shores beaches has only a sparse sprinkling of sea oats.
In 2013, after it approved the changes for these beachfront condos, FEMA issued new guidance, saying that from now on it can consider beach nourishment as protection in some cases.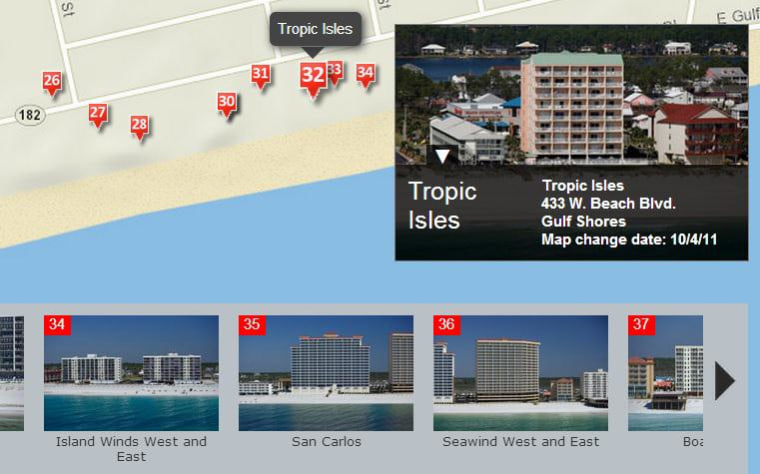 See a map from NBC News with details of the condominium projects in Gulf Shores and Ocean Beach. Some of the condo projects have multiple buildings, making more than 60 buildings in all.
FEMA responds
Although FEMA would not make any official available for an interview on the record, and would not comment on specific map changes, spokesman Dan Watson issued this statement: "In order to ensure the public knows their flood risk and insurance is priced accurately, FEMA works with communities and property owners to incorporate the best available data into the nation's flood maps. Individuals can request amendments and changes to the maps, but those requests must meet regulatory as well as scientifically established, technical requirements. ... FEMA has no tolerance for fraud and we refer any allegations or suspicions of fraud to the Department of Homeland Security's Inspector General."
Property owners send their applications for map changes along with measurements and elevation data certified by an engineer or surveyor. These are evaluated by contractors for FEMA, which then issues the letter approving or denying the changes. Although the contractors do most of the work, FEMA said it has auditing procedures to check a random sample of the work done by its contractors.
"FEMA takes its responsibility for administering the National Flood Insurance Program seriously and is reviewing the cases presented by NBC to ensure they were properly processed," Watson said in the statement. "FEMA strives to ensure that administrative actions are properly executed and meet all statutory and regulatory mandates. The data provided by applicants for LOMAs (letters of map amendment) and LOMRs (letters of map revision) are reviewed based on scientific, technical standards and approved or denied based on those standards. FEMA has monitoring, oversight, and audit processes in place to ensure the work performed by contractors follows proper procedures."
One big question in regard to the map changes is this: Will FEMA, when it issues new flood maps in the future, override these one-at-a-time map changes — perhaps creating new work for companies like Flood Zone Correction — or will the map changes be "grandfathered in"? The FEMA spokesman said these will be decided one case at a time.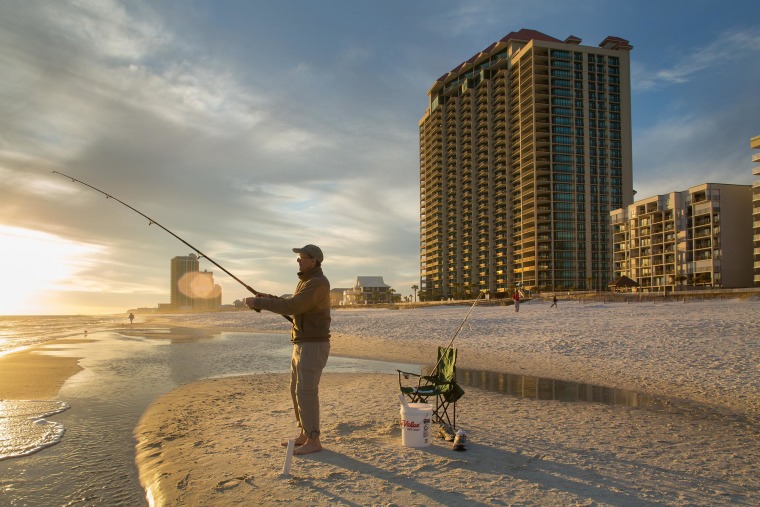 Freudenthal, the president of Flood Zone Correction, said FEMA sometimes gives the company more than it asked for. For instance, Freudenthal said he filed an appeal on behalf of certain condo buildings in Gulf Shores, with vacant spots in between, but FEMA responded by remapping an entire mile of the oceanfront in March 2013. Now, he said, any future development of those properties can be done without meeting the stricter building rules of a high-velocity wave zone, such as breakaway walls on the ground floor and pilings sunk deep to anchor a foundation.
"FEMA comes in and says we want our maps to look pretty, so we'll combine your cases and take this vacant land, and they include it in our case — something we think is atrocious," Freudenthal said. "We haven't analyzed that area. Now a developer can buy this land and not put posts and pilings in the ground."
A surprise
The owner of Turquoise Place, Wireman, said he was pleasantly surprised when FEMA removed his tower one from the high-risk flood zone. "If FEMA is going to approve it, then it must be within FEMA's rules," he said.
A bigger surprise, he said, came when FEMA in 2011 sent a letter about his second tower, which had always been shown on surveys as five feet outside the high-risk zone. FEMA said that in considering his application for tower one it had found that tower two was actually in the high-risk zone all along. After an exchange of letters, and after the office of the state's senior U.S. senator, Richard Shelby, got involved, FEMA withdrew the threat, saying tower two was also out of the high-risk zone. (Read the documents for Turquoise tower one and tower two.)
Wireman said it reminded him of a classic Abbott and Costello vaudeville skit about miscommunication.
"Who's on first?" Wireman asked. "If they're moving one building out of the zone, why would that cause them to put the other building in the zone?
"What did I think? You sure you want to know what I think? I think someone at FEMA was trying to drum up more business for Flood Zone Correction."
FEMA and Flood Zone Correction said nothing untoward had happened. Freudenthal said, "Nobody at FEMA, their subcontractors or the community did us any favors."
------
Read part one: Why Taxpayers Will Bail Out the Rich When the Next Storm Hits
Read part three: For Average Joes, Fighting FEMA Flood Maps Isn't Easy or Cheap
Read the follow-up: FBI Investigates FEMA Flood Map Changes After NBC News Report
Share your information
Do you have information on FEMA's changes to flood maps, or the companies that apply for or evaluate these applications? Send an email to investigative reporter Bill Dedman at NBC News.