The FBI is investigating the alleged abuse and neglect of vulnerable deaf and autistic children at a residential treatment center in Florida, NBC News has learned.
An exclusive NBC News investigation found that 10 different patients at NDA Behavioral Health System in Mt. Dora, Florida, also known as the National Deaf Academy, have alleged physical abuse to a government-funded advocacy group for the disabled in 2013. Three families, including the family of one of those ten patients, have filed suits alleging abuse.
"He's been broken," said Hannah, who alleges in her lawsuit that her son was physically abused and inappropriately touched. "And our whole family has been broken."
"If they do this to him –- and he can talk," she said, "think of what they do to the ones who can't talk."
According to two other, separate lawsuits and a state report, three patients have died since 2009 in allegedly negligent circumstances. Local police were also called to the facility 49 times in 2013, according to police records.
Two former NDA employees told NBC News that they personally saw bruising, black eyes and chokeholds at the facility in 2012, but they felt pressure from the former CEO to cover it up. One of the employees said she called the state's abuse hotline a dozen times in just six weeks to report incidents.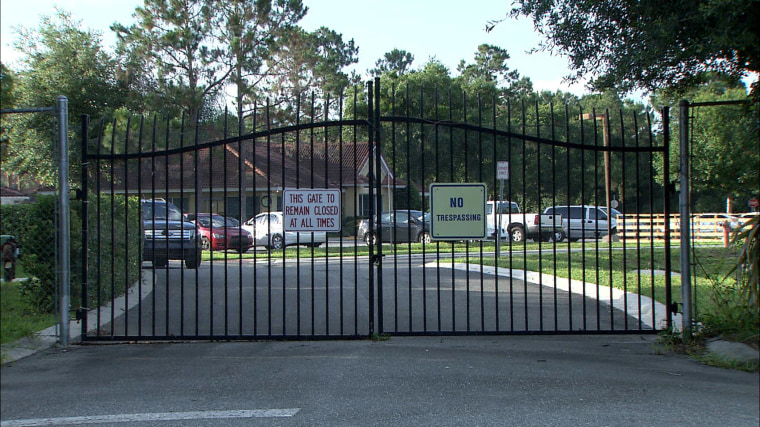 The employee, Carol Savage, said she also told a superior after one incident that the police should be called. "They said, 'No, no, no, we don't call the police here,'" recalled Savage. An attorney for NDA strongly denied the allegation. "NDA has procedures to direct employees to contact authorities under appropriate circumstances and no employees are ever discouraged from utilizing these processes if appropriate," said the attorney.
Savage, a licensed therapist, said that she and her fellow whistleblower feel guilty now because they're not at NDA looking out for the patients. Said Savage, "We feel like we left them behind … because these people can't articulate for themselves."
506 Calls to Police, 99 Investigations
The National Deaf Academy was founded in Mt. Dora, 30 miles north of Orlando, in 2000, and began to specialize in caring for deaf children and adults who also had behavioral or psychological conditions. Parents found that the 22-acre facility, which is licensed for 60 adult and 72 child patients, was one of the few places in the U.S. that could provide care for children who were both deaf and autistic. NDA attracted patients from around the country.
But NBC News found that police, state regulators and disability advocates all said the number of complaints to officials and calls to police from NDA were "high."
Between 2008 and 2013, there were 506 "calls for service" from NDA to Mt. Dora police, which included everything from staffers reporting runaways to patients alleging abuse. A complete record of resolutions of the calls was unavailable, but of a list of 54 investigations between 2008 and 2014 provided by Mt. Dora police, 15 involved alleged battery, 10 involved alleged abuse, and three involved alleged sexual abuse. The only arrests listed, however, were for criminal mischief.
Related
Disabled Workers Paid Just Pennies an Hour
More Disabled Workers Paid Just Pennies an Hour
The Florida Department of Children and Families (DCF) launched 99 of its own investigations into alleged abuse or neglect between 2004 and 2014. The central allegation in 35 of the cases was "physical abuse," while "sexual abuse" or "molestation" were the principal accusations in 15. Other allegations included "asphyxiation," "bone fracture," and "bizarre punishment."
DCF found that five cases of alleged physical abuse and one case of inadequate supervision were "verified," meaning "a preponderance of the credible evidence results in a determination that the specific harm or threat of harm was the result of abuse, abandonment or neglect." Fifteen other investigations yielded "some indicator" that the accusations were credible, including six cases of physical abuse and one allegation of sexual abuse.
Follow NBC News Investigations on Twitter and Facebook.
In June 2012, the Agency for Health Care Administration (AHCA), the licensing authority for health care facilities in Florida, made an unannounced visit to NDA and stated in an inspection report that the facility failed to report three out of six incidents of alleged abuse between April and June 2012 that were entered in its own internal "grievance log." "Based on interview and record review (sic)," said the report, "the facility failed to report all incidents of suspected abuse."
There have been two deaths cited in lawsuits and one cited in a state report during the past five-and-a-half years at NDA.
In 2009, according to a lawsuit, a developmentally disabled 18-year-old choked to death after she was allegedly left unsupervised during lunch. The suit has been settled, according to court records. A year later, a deaf patient on suicide watch fled the school grounds and was hit by a car. AHCA alleged that the Deaf Academy had failed to meet the "minimum criteria required by the level for which the facility is licensed, which is contrary to law." NDA paid a fine of $6,000. Another lawsuit alleges that in 2012, a diabetic teen died because NDA was negligent and didn't provide the care outlined for the patient. The case has been settled for an undisclosed amount.
"We Are Not Saying the Crime Did Not Occur"
When John and Hannah visited the National Deaf Academy in 2012 while looking for a treatment facility for their autistic and bipolar 10-year-old, the Georgia couple knew nothing about allegations of abuse. They said their insurance company was willing to pay for NDA, and the campus and the staff impressed them.
"We were just excited to see what they were going to do with our son," recalled Hannah.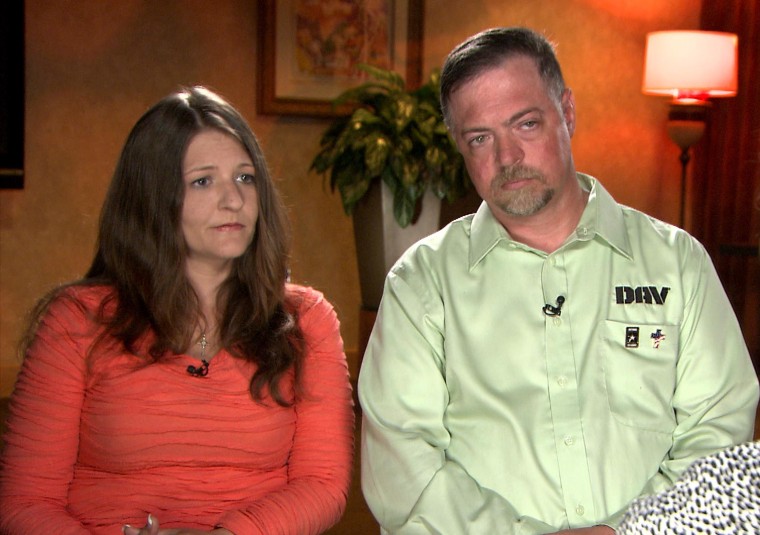 But on their son's first overnight stay with his parents outside NDA, said Hannah, he told them a staff member punched him in the face. Later, when she called her son at NDA, she said she heard staff members trying to keep him from talking.
Hannah called her insurance company and said a representative told her there had been allegations of abuse at NDA.
"In my heart, I felt so guilty as a mom because of that time when he told us of them hitting him," said Hannah. "Because who wants to believe that their son is being hit?"
John and Hannah rushed to Mt. Dora to get their son, and said that when they arrived he had scabies and had lost 22 pounds. Even before they arrived back home in Georgia, they say they found evidence of possible abuse.
The couple said that on the trip their son talked about a staff member who said their son gave "the best massages," and that he seemed to be in pain. According to a medical report provided to NBC News by the family, medical personnel at a Georgia emergency room found rectal bleeding and an abrasion, and said the boy had reported pain in his penis and in "wrong place #2."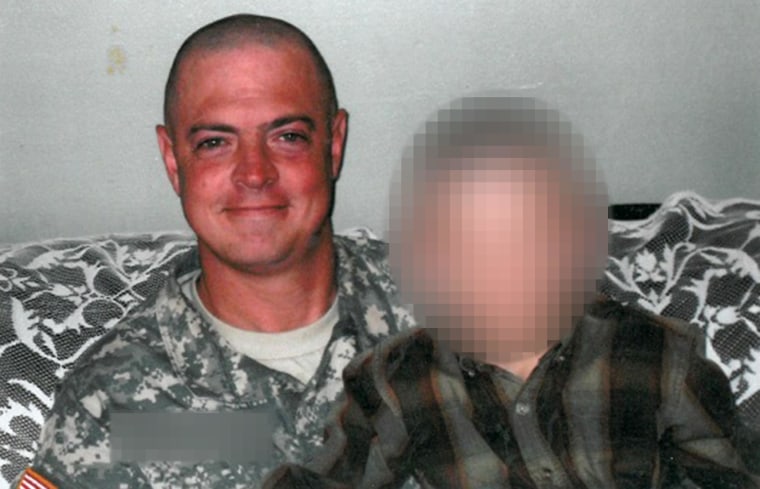 The couple has filed suit against NDA, alleging inappropriate touching, physical abuse and exposure to pornography. At the family's request, Mt. Dora police investigated their suspicion of abuse, but did not file charges because they were not able to identify a suspect or find forensic evidence.
"We are not saying the crime did not occur. We are saying that we cannot prove it," a Mt. Dora police spokesperson told NBC News.
"I Would Scream Because It Hurt"
Daniel's parents didn't find out about his alleged abuse at NDA until long after he'd left the facility.
In 2013, Christine Ogden and her husband learned there was a deaf boy with OCD, ADHD and PTSD housed at a psychiatric facility in Washington state whom they might be able to adopt. But Ogden said staffers at the facility told them they thought 13-year-old Daniel might have been abused at the last place he'd been housed -- NDA.
According to Ogden, the Washington facility said Daniel had been "overmedicated" and a "zombie" when he arrived in 2010. NDA records obtained by NBC News show that the facility said he had acted out sexually, assaulted staff and self-harmed.
When Daniel came to live with her in Virginia, said Ogden, he started to open up about his experiences at NDA, where he'd lived for nine months. Via sign language, said Christine, he told her about injections of powerful drugs that put him to sleep, having his hair pulled and being dragged into the shower.
Through an interpreter, Daniel told NBC News about the hair pulling, the shower and the injections. "I would scream because it hurt," he said. "They would take me down and then they'd give me the shot."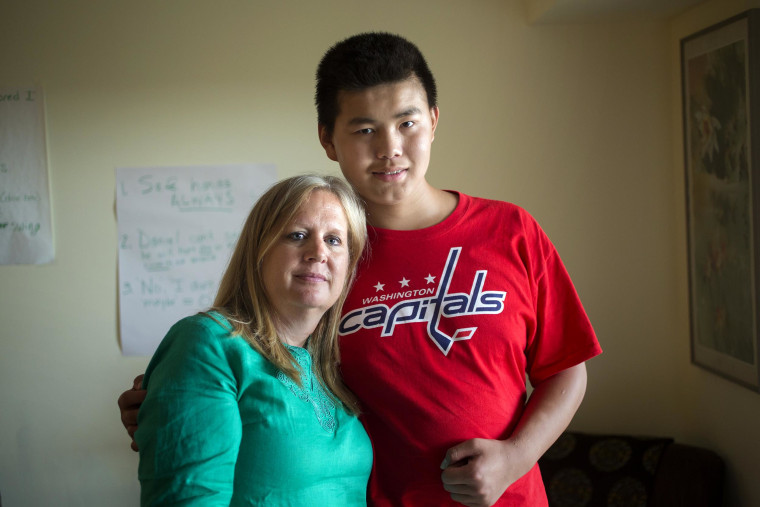 Ogden said that a mental health workers had described Daniel to her as a "scared, feral" child.
Said Ogden, who is suing NDA, "It makes me very angry because I often feel like if we had gotten Daniel before all this … we would not have the same types of challenges that we're having now. He's so joyful, but he's so broken."
A third family pulled their deaf child out of NDA after a 14-month stay in 2012 and 2013 when his grandmother said she saw abrasions on his neck and a bruise on his arm during Skype conversations.
All three families are suing NDA, alleging abuse and neglect, and are being represented by Jacksonville, Florida attorney Bruce Maxwell, whose severely handicapped daughter lived at a residential facility in Georgia until she died in 2012 – a facility he said was well-run. "I definitely have a spot in my heart for [special needs kids] and it drives my passion," said Maxwell.
"Mom, Please Help"
Kyle Gilrain and Carol Savage, who worked at NDA as therapists in 2012, filed their suit against the Academy in 2013. They allege that they were fired after they reported abuse and neglect to corporate headquarters and to state officials.
NDA denies all allegations and the case is pending. In a statement, an NDA attorney said, "Carol Savage and Kyle Gilrain were terminated because they were noncompliant with the obligations of their positions. They failed to follow procedures at the facility with respect to patient care as well as administrative duties and responsibilities. "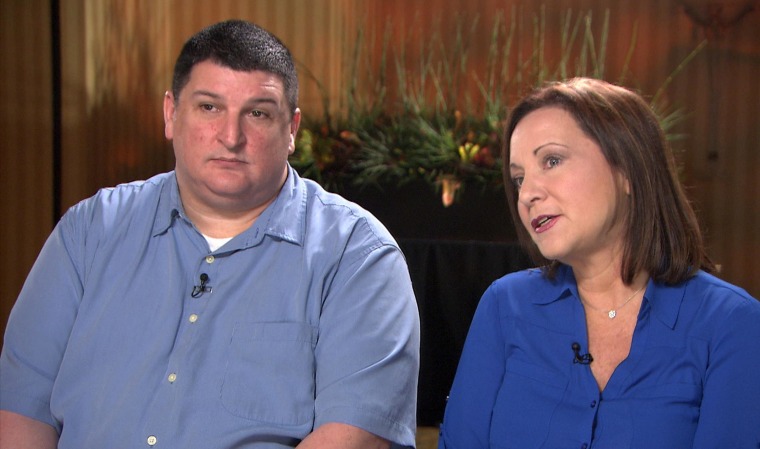 Gilrain went to work at NDA in 2012 because he knew then-CEO Deana Goldstein from another facility in Virginia where they'd both worked several years earlier.
He told NBC News that after three or four months at NDA, patients started telling him they were being abused by the staff – physically restrained and coerced in ways, including chokeholds, Gilrain felt were excessive.
"I had a patient that wrote home to his mother in a Mother's Day card, 'Mom, please help,'" recalled Gilrain. "And that was all the card said. [He was] severely autistic, deaf, and wasn't able to communicate it to her any other way."
Gilrain said that he began to report alleged abuse, neglect and overmedication to the Department of Children and Families and the Agency for Health Care Administration. He provided information to Disability Rights Florida, a government-funded advocacy group for the disabled, and sent a letter to the compliance office at the headquarters of the company that has owned NDA since May 2010, Universal Health Services (UHS).
He said his old friend from Virginia, Deana Goldstein, was upset that he was contacting the agencies. She told him via email that "All allegations of abuse are not reportable in FL as they are in VA," and asked him to report the incidents on company forms instead of documenting them in the patient record.
Not long after his letter to UHS, and nine months after he began work at NDA, Gilrain was fired.
Carol Savage was coming in the door as Gilrain was leaving, and cared for some of the same patients. She said that within her first week, "they were telling me about being choked, being hit. Within the first week, I saw bruising." She said that soon after that, she witnessed the use of brute force first-hand.
"I've called the [DCF] abuse hotline before," said Savage, who has worked at other treatment facilities. "I have never called the abuse hotline 12 times in a six-week period."
Savage said she was told specifically that she was not supposed to call the abuse hotline, and that Goldstein handed her a card with her cell number and asked her to call the number before she called the hotline.
Carol said that two weeks after sending an email detailed alleged problems at the facility to an executive at UHS, and just six weeks after she was hired, she was fired.
Savage and Gilrain made contact with each other after leaving NDA, and decided to file a whistleblower suit. Neither has landed a job since, and both have lost their homes to foreclosure.
Gilrain said he doesn't regret reporting the alleged incidents. "I'm not happy now because it's hard to find a job and I really do like what I do. But I couldn't have lived with myself."
Incidents "Isolated and Unacceptable"
All of the incidents described by Gilrain, Savage and the three families suing NDA allegedly occurred while the Academy was being run by Deana Goldstein, who was CEO from 2009 to late 2013. Goldstein declined to comment to NBC News.
In a statement, new NDA CEO Gregory Sizemore said that "the isolated and unacceptable" alleged incidents revealed in the NBC News investigation "are exceptions and do not reflect the high quality of care provided at NDA nor the hundreds of success stories of children whose lives have been enhanced by their time at NDA."
"Since becoming CEO in December 2013," said Sizemore, "I have worked with our dedicated team to ensure that each patient receives the high quality, individualized care that he or she deserves."
"All employees receive training on their obligations to report any incidents to the facility and/or regulatory agencies," he added, "and employees who do not make these required reports or whose conduct fails to meet our high standards have been disciplined and even terminated."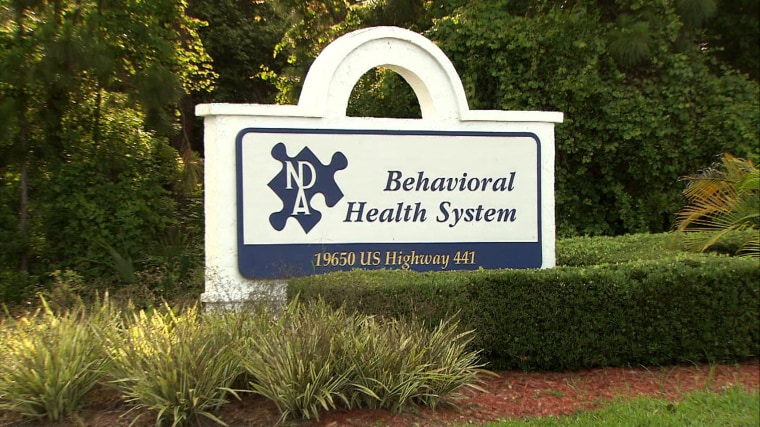 NDA's corporate owner, UHS, said in a statement that the Academy is "independently operated" but "expected to meet the highest standards of patient care."
"NDA serves an otherwise underserved community and we are confident that NDA has responded appropriately to address the alleged incidents referenced. NDA has a successful inspection record in its last three surveys conducted in 2013-2014 and we are confident that this trend will continue under its new leadership."
The number of patients housed at NDA, however, has apparently dropped in recent years. The facility has a 132-bed capacity, but housed an average of 76.7 patients daily in 2012, which fell to 72.5 patients in 2013. NDA's year-to-date average daily population for 2014 is 63.9.