The wives of former NFL players told NBC News they were overjoyed by a federal judge's ruling Tuesday that a $765 million settlement of a concussion lawsuit against the league might not be big enough to cover the needs of 20,000 retired players and their spouses.
"Hallelujah, so happy to hear that," said Gerri DeLamielleure, wife of Joe DeLamielleure, a Hall of Fame offensive lineman with a degenerative brain disease related to concussions suffered during his 13-year NFL career. "That's not even close to being enough money."
The lawsuit, filed on behalf of 4,500 former players, was settled in August for $765 million, though the NFL has not admitted any liability or that the injuries were caused by football. The league agreed to split the money between compensation for players, research, and medical monitoring for players who have not yet been diagnosed.
The settlement applies to all retired NFL players and their spouses - more than 20,000 people – and is structured to last more than 60 years. The amount of money awarded would fluctuate based on the age of the ex-player and the medical diagnosis.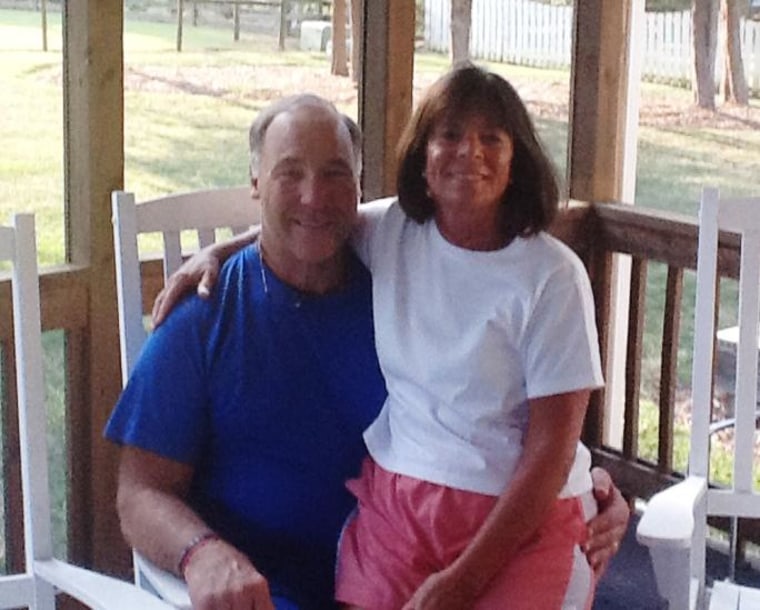 But on Tuesday, after reviewing the payout plan, U.S. District Judge Anita Brody filed an opinion in which she declined to approve the deal and asked for more financial information from both the league and the ex-players.
"I am primarily concerned that not all retired NFL football players who ultimately receive a qualifying diagnosis or their related claimants will be paid," wrote Brody. She said that even if only 10 percent of retired players received a qualifying diagnosis, "it is difficult to see how the Monetary Award Fund would have the funds available over its lifespan to pay all claimants."
In December, wives of former NFL players told "Nightly News" of the same fear. The wives have had to handle much of the paperwork, the discussions with doctors and lawyers, and the fight for benefits, while also holding their households together, because their husbands have been left with short term memory loss, depression, and other ills that make it difficult to hold a job or pay mounting medical bills. Last fall, a letter written by one of the lawyers involved in the suit said that under the proposed terms of the settlement, players who played five years or less might not receive much money.
Tia McNeill, one of the NFL wives who spoke to "Nightly News," said Judge Brody's decision was "huge."
"It's almost like she's saying the numbers don't add up," said McNeill.
Tia's husband, Fred, a Minnesota Viking from 1974 to 1985, prepared for life after football by getting a law degree. Now, however, he can't work and has trouble recognizing old friends. "This has impacted more people than we can possibly imagine," said Tia McNeill. "It appears that Judge Brody understands this. She's stating that she's really paying attention to the details of this and that the class is potentially bigger than what was originally thought it could be."
The physical toll of football is often easy to see in the veterans. Some struggle to walk down stairs or sit comfortably. Brain injuries are less visible. The condition most often associated with repeated concussions, chronic traumatic encephalopathy (CTE), is hard to diagnose until after death, during an autopsy. Researchers have told Joe DeLamielleure, now 62, that they believe he has CTE.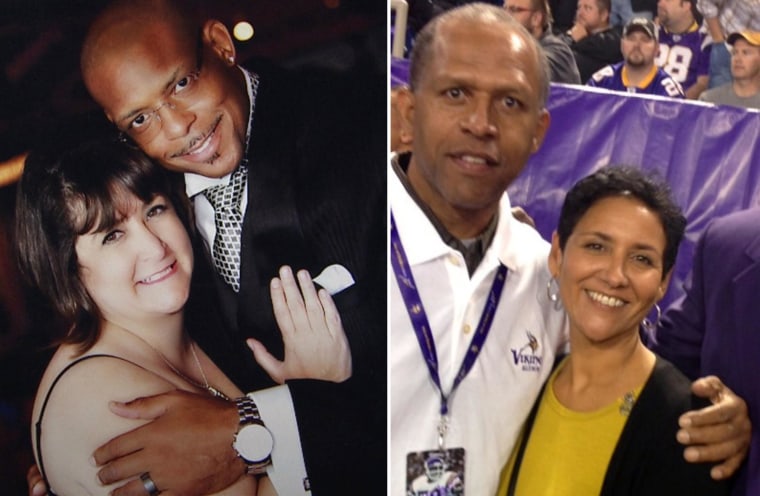 Repeated concussions are also associated with memory loss and behavior changes. Trisha Bell, who also spoke to NBC in December, said her 45-year-old husband, Nick, who played three seasons for the NFL's Raiders, now suffers from depression. Trish does all the shopping and driving and pays the bills.
Trisha Bell said Judge Brody was right to question the size of the settlement.
"The payout schedule proposed doesn't begin to cover the cost of lost wages," said Bell. "Too many men are blamed for not working yet they qualify for disability. A fair settlement would return dignity to many who have given yet have been discarded."
When the settlement was first announced, NFL president Roger Goodell called it "a significant amount of money" and said it was good for both sides. "We were able to find common ground to be able to get relief to the players and their families now rather than spending years litigating."
On Tuesday, the league issued a statement promising to comply with the judge's request. "We will work with the plaintiffs' attorneys to supply that information promptly to the court and special master. We are confident that the settlement is fair and adequate, and look forward to demonstrating that to the court."
Jason Luckasevic, who was the first attorney to file a concussion lawsuit against the NFL, said the decision was "an important development" that showed the deal needed to be fair to the entire class of former players, including his 550 clients.
"This is a sign that the players are finally getting what they deserve," he said.