As a longtime forensic accountant who helps consumer lawyers investigate big financial institutions, Jay Patterson has made a point to do business with a smallish local bank in his hometown of Little Rock, Arkansas. So he was startled in June 2022 when he received a bank statement from Wells Fargo showing $12 in an "Everyday Checking" account in his name, an account he didn't know about and had never opened.
Patterson immediately called Wells Fargo, a bank he has often scrutinized in his work, and it closed the account. But he continued to investigate, he said, learning troubling things that even he, a finance expert, hadn't known regarding how banks collect and disperse consumers' financial data.
Other consumers, in public complaints to regulators, have detailed similarly mysterious Wells Fargo bank accounts, raising fresh questions, experts say, about compliance and risk management at a bank that has been rocked by scandals in recent years. In 2016, Wells Fargo was found to have opened millions of unauthorized accounts for existing customers to meet sales goals. Those woes caused the ouster of John Stumpf, the chief executive of the bank at the time.
Additional improprieties and systems failures have emerged at Wells Fargo, the nation's fourth largest bank, requiring it to pay billions in fines and penalties to regulators. The bank settled allegations that it illegally repossessed military members' cars, and it was found to have charged car owners for insurance they didn't need and paused borrowers' home loan payments without their approval during Covid.
Last December, Wells Fargo agreed to pay $3.7 billion to settle Consumer Financial Protection Bureau allegations of consumer abuses involving 16 million accounts. Amid the scandals, the Federal Reserve Board, the nation's top financial regulator, took the extraordinary step of capping Wells Fargo's asset size. That cap remains in place.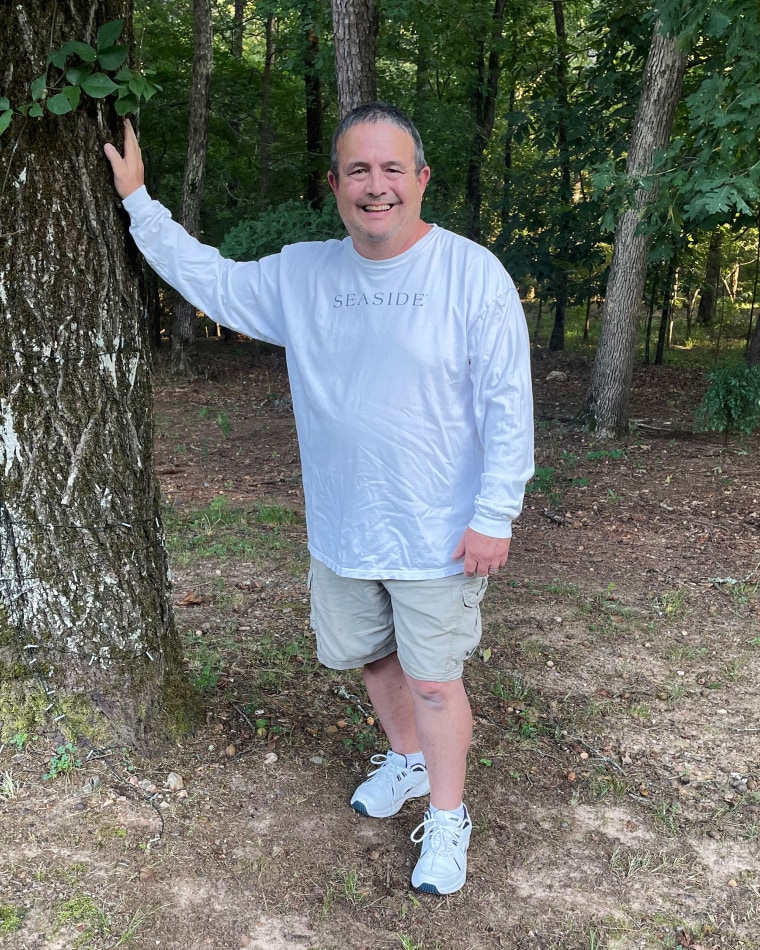 Patterson's case differs from the previous unauthorized accounts mess at Wells Fargo in one important way: those involved existing customers who had shared their personal information with the bank. Patterson has never been a Wells Fargo customer and says he has never given the bank access to his personal data.
Instead, Patterson's Wells Fargo account appears to be a case of synthetic identity fraud — when impostors create new identities using a combination of real and fake personal information, such as names, Social Security numbers, birth dates and drivers' license numbers. They use these new identities to launder money, finance terrorism or defraud financial institutions, government agencies or individuals, according to a report by the Government Accountability Office.
Banking regulations require financial institutions to verify customers' identities before they open accounts to prevent fraud and money laundering. But as often happens in synthetic identity fraud, only some of the personal information used to open Patterson's unauthorized Wells Fargo account was correct — his name, address and Social Security number. Other information — date of birth, email address and driver's license details — were wrong. Thousands of dollars flowed through the account before it was shut. Patterson suffered no direct financial loss.
This erroneous information should have raised red flags at Wells Fargo before the account was created, experts say.
"If financial institutions are not vetting customers' identities thoroughly enough or as required under bank secrecy and anti-money laundering laws, then they shouldn't be opening the bank account to begin with," said Carla Sanchez-Adams, senior attorney at the National Consumer Law Center, a consumer advocacy nonprofit in Washington, D.C. "Banks that allow accounts to be opened through synthetic identity theft are allowing fraud actors to use the accounts for illicit activity." 
It will be up to a jury to decide whether the bank met its legal and regulatory responsibilities in the Patterson case, she added. 
Amy Bonitatibus, a Wells Fargo spokeswoman, said in a statement that allegations of unlawful activity by Wells Fargo are without merit and that identity theft is a broad industry problem that the bank is working to minimize.
"Wells Fargo invests hundreds of millions of dollars annually to fight fraud and strengthen our ability to quickly combat against criminal behavior," she said. "When we learn of fraudulent activity, we take action and work to ensure there's no harm to the consumer."
Patterson is not alone in having Wells Fargo allow a bogus account to be opened in his name, complaints filed with the CFPB show. During the period in which his Wells Fargo account was open, more than 40 unidentified consumers notified the CFPB of similarly mysterious accounts opened by the bank in their names. Some said the bank notified them of the accounts.
"Over the past four months, I have placed multiple calls to Wells Fargo asking them to close the account and to provide information to me on the circumstances under which the account was opened," wrote one Colorado consumer in June 2022 who said Wells Fargo had opened an unauthorized checking account in their name. "One of Wells Fargo's representatives actually told me that if I wanted to get any information from Wells Fargo, I should hire an attorney!" 
Patterson, too, remains in the dark about who opened his mystery account. "Wells Fargo would not tell me anything about this account — when it was opened, who opened it, what kind of money went through it," Patterson told NBC News. "They did acknowledge it was fraud in a letter a few weeks later."
It could not be determined how many unauthorized accounts like Patterson's have cropped up at Wells Fargo. In the 2016 scandal, bank employees opened 1.5 million bank accounts and 565,000 credit card accounts that customers did not request. Wells Fargo says it serves one in three U.S. households.
Investigating his unauthorized Wells Fargo account also introduced Patterson to Early Warning Services LLC, a little-known Arizona company owned by seven of the nation's largest banks, including Bank of America, Capital One Financial, JPMorgan Chase and Wells Fargo. Early Warning Services owns the Zelle Network payment system and collects vast amounts of consumers' financial data to provide identity verification services to banks when they open consumer accounts.
Upon request, Early Warning will provide consumers with reports showing granular details of their banking activities. Patterson requested his record, which shows the phony Wells Fargo account was opened in March 2022 and that roughly $5,000 flowed through it. The Early Warning report, reviewed by NBC News, also shows three outgoing payments on the account totaling $15,000 that were returned for insufficient funds.
Returned transactions like these can damage a consumer's credit standing and Patterson wonders if they penalized him. On Aug. 1, Patterson sued Wells Fargo and Early Warning contending that they stole his personal information and harmed him by reporting the phony transactions as his. Early Warning appeared to verify Patterson's erroneous personal data to Wells Fargo, the lawsuit said, and Wells Fargo furnished transaction information from the unauthorized account to Early Warning. 
In a statement, a spokeswoman for Early Warning said the claims asserted in the lawsuit "are completely baseless and without legal merit and we intend to vigorously defend this matter."
Bonitatibus at Wells Fargo said: "The allegations of unlawful activity in this complaint are without merit." 
Patterson's lawsuit seeks class-action status. "Wells Fargo and Early Warning talk a lot about information security and the importance of protecting sensitive consumer data," said Theodore O. Bartholow, III, Patterson's lawyer at Kellett & Bartholow in Dallas. "The reality is that Wells Fargo and Early Warning are more concerned about profiting from consumers' private information than they are about protecting consumers' privacy."
Given his work as a forensic accountant, Patterson said he is surprised the account was created. "How in the world can a bank allow an account to be opened by someone who doesn't have all the vital information that's correct? How did it even get through?" he asked. 
Meanwhile, his mystery account appears to have lived on, even after Wells Fargo told him it was closed. Last October, three months after the bank assured Patterson the account had been closed, he received a postcard from Wells Fargo letting him know it had changed the address on his accounts "in response to your request." The new address? The same one Wells Fargo used for the unauthorized account in the first place.