The Pentagon lawyer who assessed the damage to U.S. national security after Jonathan Pollard's spying arrest nearly 30 years ago says the former Navy intelligence officer was motivated by money as much as an allegiance to Israel, noting that he offered highly classified materials to at least three other countries and provided such material to two of them.
Pollard is widely considered a national hero in Israel for his espionage against the Jewish state's strongest ally. That's the reason he reportedly is being used as a bargaining chip in an effort to restart stalled Israeli-Palestinian peace talks.
But Marion "Spike" Bowman told NBC News in an exclusive interview that Pollard was much more concerned with his compensation than is commonly portrayed.
"He always wanted money," Bowman, who served as Pentagon liaison officer to the FBI at the time of Pollard's arrest and coordinated the investigation of the extent of Pollard's spying, told NBC News. "At one point, he argued with his Israeli handler about a $1,000 a month raise, citing the chances he was taking."
Bowman said Pollard received an estimated $50,000 from his Israeli handler during his two year career as a spy.
"(He) was well-compensated – demanded it," he said.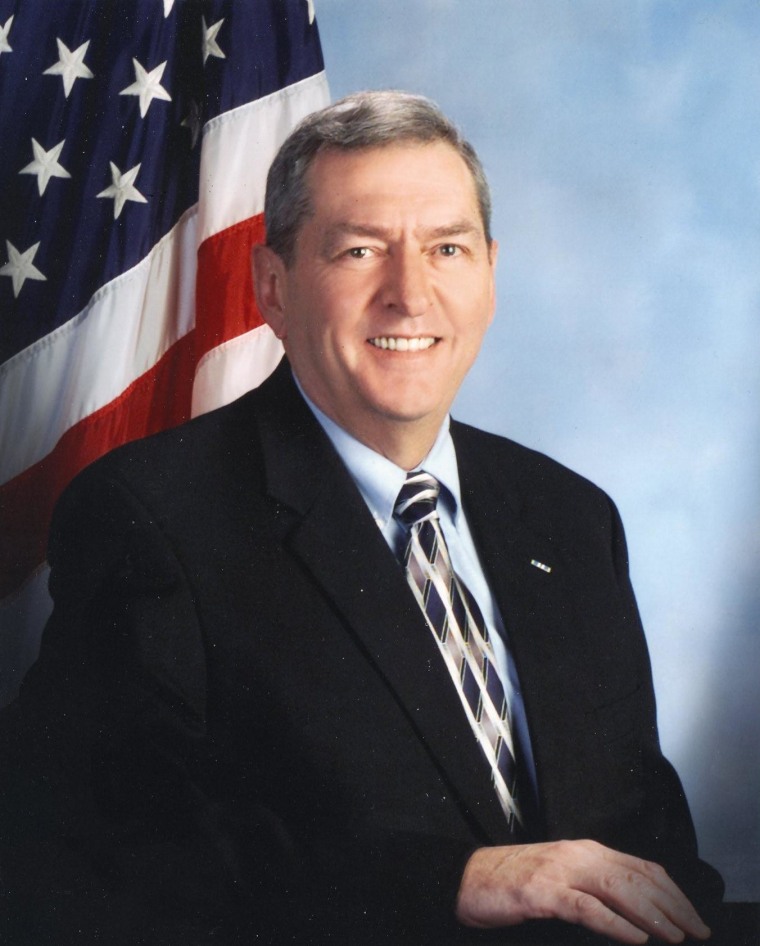 Pollard also decided to maximize his profit after he began feeding information to Israel in 1984, offering his services elsewhere, Bowman said. He contacted the intelligence services of three other nations: Pakistan, South Africa -- then under apartheid rule -- and even Australia, one of the U.S. closest allies, and offered classified documents he had access to through his job as an analyst for the Naval Intelligence Command, Bowman said.
"He even disclosed classified information to a South African defense attaché," though he didn't get paid for it, said Bowman, who also served as deputy general counsel for national security law at the FBI and as deputy director of the U.S. Office of the National Counterintelligence Executive during a long career in government. He also handed over a classified document to the Australian he contacted, he said.
Bowman also said that Pollard hoped to parlay his Israeli connections into a new career as an arms dealer.
Sensitive documents among those disclosed
According to U.S. officials, Pollard provided the Israelis with a vast store of classified documents – enough to fill a 10-foot-by-6-foot-by-6 foot room, by Pollard's estimation. That material presumably was all classified "top secret" or higher, because the Israelis told Pollard they already had access to less sensitive "secret" material through other means, Bowman said.
Bowman said Pollard provided two documents to the Israelis that were particularly sensitive:
The top secret Radio Signal Notations Manual (known by the acronym RAISIN), which listed the physical parameters of every known electronic signal, described how the U.S. collected such signals around the world, and listed all the known communications links then used by the Soviet Union.
"Pollard alleged at sentencing that there really was no harm done to the U.S.," recalled Bowman. "The judge interrupted and brought him up short, pointing specifically to disclosure of the RAISIN manual. He was silent after that."
Daily reports from the Navy's 6th Fleet Ocean Surveillance Information Facility (FOSIF) in Rota, Spain. These top-secret documents were filed every morning and reporting all activity in the Middle East during the previous 24 hours. "FOSIF was a critical document," said Bowman, noting that when Pollard failed to provide several days' worth of reports, his Israeli handlers "complained about the loss."
Israel's needs were not limited to its security concerns, either. "One additional disclosure is of merit: Pollard disclosed information to the Israelis that could prevent the U.S. from monitoring Israeli activities in the Middle East – clearly a foreign policy nightmare," Bowman said.
Nor did U.S. officials believe that the information leak stopped in Israel.
According to one former official, who spoke with NBC News on condition of anonymity, the intelligence community feared that Israel was trading intelligence it received from Pollard to Moscow in an effort to win the freedom of imprisoned Soviet Jews.
And Bowman noted that Pollard also indirectly provided South Africa with an intelligence coup. According to Bowman, Pollard provided Israel with documents detailing what the U.S. knew about the secret strategic relationship between Israel and the apartheid regime in Pretoria. During the 1970s and 1980s, Israel provided South Africa with arms, exchanged nuclear material and helped South Africa with its ballistic missile program, according to U.S. intelligence officials and participants in the exchange. The intelligence presumably found its way to Pretoria as well, letting leaders there learn the extent of what the U.S. knew about the Israel-South Africa relationship, he said.
The full extent of the information Pollard passed to Israel has never been made public. Even though Pollard spoke with investigators about his spying after pleading guilty in 1986 to one count of conspiracy to deliver national defense information to a foreign government, Bowman said he is not persuaded that the spy told them everything.
As a result, the U.S. "may never know the full extent of the damage done" by Pollard, he said.
While some senior U.S. officials have endorsed Pollard's release in a bid to salvage U.S.-sponsored Middle East peace talks that reportedly are on the verge of collapse, Bowman is not among them.
In an op-ed piece for the New York Times in January, Bowman wrote that "Mr. Pollard's apologists portray him as a sort of dual patriot: loyal to the United States, but also motivated to help Israel. In fact, he was primarily a venal and selfish person who sought to get rich."
"My concern about Pollard's release is that it not be for the wrong reasons," he told NBC News on Wednesday. "Even (though) people like (former CIA Director) Jim Woolsey argue for his release on 'fairness' grounds, it completely obscures the damage that Pollard, uniquely, did."