A White House-backed advocacy group has fired one of its fundraisers and returned a $100,000 check she collected from a New Jersey doctor who is seeking a presidential pardon for Medicare fraud, officials of the group told NBC News.
Organizing for Action, or OFA, a political nonprofit set up last year to promote the president's policies, confirmed that it dismissed consultant Samantha Maltzman this week after receiving inquiries from NBC News about a contribution she had brought in from Dr. Joseph Piacentile, who was convicted in 1991 for Medicare fraud and tax evasion.
According to emails obtained by NBC News, Maltzman had collected the check as part of an effort to raise money from big donors for an OFA dinner with President Barack Obama on Tuesday. She also took steps that could have kept the doctor's cash secret, returning the check and asking Piacentile to write a new one to another political nonprofit that she described as "one of our partner organizations." That group -- unlike OFA -- does not have a policy of voluntarily disclosing its donors.
"We hold ourselves to the highest standards. In this case we fell short," said OFA spokeswoman Katie Hogan. "While we did not accept the donation in question, and while we did not provide any benefit to anyone in exchange for a donation, we take seriously how we present ourselves as a grassroots policy advocacy organization. So we have taken the necessary steps to address this situation and will build on this experience to assure that it will not be repeated."
OFA officials said Maltzman, who previously had worked as a fundraiser for New Jersey Sen. Cory Booker and Hillary Clinton during her 2008 presidential campaign, had been dismissed. One OFA official, who spoke with NBC News on condition of anonymity, said Maltzman "consistently did great work but made a mistake in this instance." OFA returned Piacentile's check this week after NBC News raised questions about it and officials noted that he was not permitted to attend the dinner with the president on Tuesday.
Maltzman did not return a call from NBC News seeking comment.
A pledge of transparency
Political nonprofit groups like OFA, officially known as "social welfare organizations," have multiplied in recent years. They can accept unlimited contributions -- unlike political campaigns and parties that are covered by campaign finance restrictions.
After sharp criticism from watchdog groups, its chairman -- former Obama campaign manager Jim Messina -- last year pledged that OFA would disclose all contributors who give more than $250 and would reject funds from lobbyists and corporations.
But critics have warned that groups like OFA could easily attract donations from parties like Piacentile with issues or business dealings before the government, raising concerns that they are seeking to buy access or influence.
In December, Picacentile filed an application with the Justice Department seeking a pardon from Obama in which he expressed remorse over his 1991 felony convictions. "The bottom line is that I was the president of a corrupt company that ripped off Medicare for millions of dollars," he wrote in the application, a copy of which was obtained for NBC News.
On Feb. 6, with the pardon application pending, Piacentile wrote a $100,000 check to Organizing for Action. The emails obtained by NBC News show that Piacentile's check was written in response to an OFA fundraising appeal for the dinner and reception with Obama. "It is $25,000 per person to attend and for those that raise or write $100K, there will be small clutch with the president," Maltzman wrote in a Jan. 15 email to another New Jersey doctor and potential donor, Munr Kazmir, who was an acquaintance of Piacentile and invited him to be his guest at the dinner.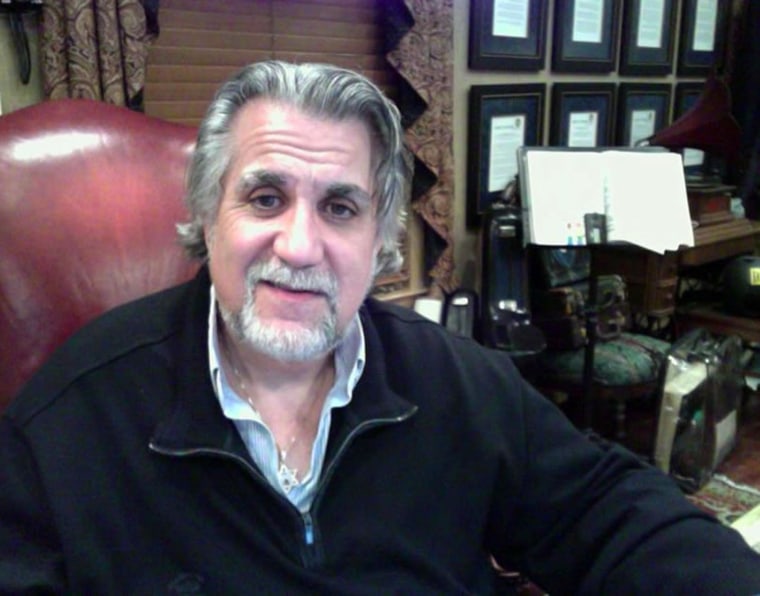 While acknowledging that major donors attended the dinner, OFA officials said the event was not a fundraiser and that Maltzman's email did not reflect the group's policy.
The emails show that Maltzman returned Piacentile's check to Kazmir –- after OFA reviewers spotted his past criminal problems, according to officials of the organization. But Malzman then asked him to have Piacentile make out a new check for the same amount -- this time payable to another "progressive" nonprofit, America Votes, that does not disclose its donors.
"This is one (of) our partner organizations, which is important to OFA. Thanks!" Maltzman wrote in a Feb. 11 email to Kazmir. Six days later, Piacentile wrote a new check to America Votes for $100,000 and Kazmir, at Maltzman's request, sent it to OFA's headquarters in Chicago, although America Votes is located in Washington. Copies of both checks were obtained by NBC News.
Officials at OFA said they couldn't explain why Maltzman suggested that Piacentile rewrite the check to America Votes. They also said that, after NBC News raised questions about it, they retrieved it from OFA's headquarters and returned it before it had been forwarded to America Votes. John Neurohr, a spokesman for the America Votes, confirmed that. "America Votes has never received a contribution from Joseph Piacentile," he said. "Indeed, we've never heard of him until now."
Watchdog groups say the handling of the check raises questions about OFA's pledge to disclose its donors.
"What they have done here is create a shell game that I think gives the lie to the notion they are committed to transparency," said Sheila Krumholz, executive director of the Center for Responsive Politics, a nonpartisan group that tracks political contributions and spending.
The redirection of Pacientile's check came days before the OFA "summit" Tuesday in Washington for more 300 of the organization's volunteers. Obama addressed the gathering, pressing his agenda for health care, increasing the minimum wage to $10.10 an hour and other issues. After his talk, Obama shook hands with selected attendees and then met with a smaller group that included major donors. "I would not be president if it were not for this room," Obama said during his dinner talk.
"I've been set up. I can't comment about this."
Piacentile did not attend the dinner, removed from the guest list after OFA vetters flagged his felony conviction, according to the OFA official who spoke on condition of anonymity. His pardon application shows that he was sentenced in 1994 for Medicare fraud and tax evasion, serving six months in a halfway house and agreeing to a $900,000 consent judgment. He has since founded a whistleblowers group dedicated to exposing health care and other frauds.
Contacted this week by NBC News, Piacentile said, "I've been set up. I can't comment about this," before hanging up.
Kazmir, who helped solicited Pacientile's check, has a reputation as a major Republican "bundler" -– a fundraiser who collects political contributions from multiple individuals -- with close ties to New Jersey Gov. Chris Christie: He was appointed by Christie as a member of the New Jersey Health Care Facilities Financing Authority and also serves on the New Jersey Lottery Commission. But he has also raised money for some Democrats, including Sen. Booker.
Kazmir, who attended the Tuesday night dinner, has his own problems with the U.S. government: He was sued in 2012 by the Overseas Private Insurance Corp., a federal agency, for missing payments on a $2.5 million loan he received to start an American school in Lahore, Pakistan. The agency last year won a judgment against him in federal court and is seeking to collect. Kazmir has argued the agency's actions will jeopardize his efforts to keep open a school that is promoting democratic values in a critical country.
Seeking help with legal dispute
Kazmir declined to discuss the emails obtained by NBC News documenting his correspondence with Maltzman and others at OFA. But he acknowledged in an interview that he reached out to OFA Executive Director Jon Carson in hopes of getting meetings with White House and administration officials who might be able to help him in his legal dispute with OPIC.
"Look, I'm not asking or taking taxpayer money," Kazmir recalled telling Carson. " I'm going to pay every single penny." Carson responded by saying he would introduce him a White House official "to see what can be done, " Kazmir said.
The emails show Carson did arrange a meeting for Kazmir with Yohannes Abraham, chief of staff in the White House Office of Public Engagement, at a coffee shop near the White House on Jan. 28. A White House official confirmed the meeting, saying that Abraham felt "uncomfortable" and "immediately extricated himself." Kazmir acknowledged that Abraham later got back to him and told him he was unable to help.
Carson, who is a former director of the White House office where Abraham works, did not return calls from NBC News seeking comment.
Asked about Carson's role in setting up the meeting for Kazmir, OFA spokeswoman Hogan said that under the group's policies, "No one is or has ever been authorized to offer opportunities to meet with administration principals in exchange for a donation to the organization."