Following an NBC News probe into its fundraising practices, a White House backed political advocacy group has revamped its policies, acknowledging its top executive improperly helped provide a prospective $100,000 donor with access to two Obama administration officials.
The move came Sunday, two days after NBC News obtained internal emails showing the executive director of the political not-for-profit Organizing for Action (OFA) had set up talks with an official at the White House and another at the U.S. Agency for International Development on behalf of a New Jersey businessman embroiled in a legal dispute with a U.S. government agency.
The emails raised questions about whether OFA was offering meetings with government officials in exchange for large donations— a practice the group says it prohibits. The group was created to promote President Barack Obama's policies.
The day after OFA Executive Director Jon Carson arranged for the businessman, Munr Kazmir, to discuss his legal problems with White House aide Yohannes Abraham, Kazmir emailed an OFA fundraiser and committed to raising funds for an OFA event and dinner with Obama in Washington, D.C. "I have a $100k commitment solid," Kazmir wrote in the Jan. 29 email.
In a statement to NBC News, Carson said, "I fell short in meeting my responsibility as the executive director of OFA to assure that no question about our standards could even be reasonably raised. We have strengthened our policies to prevent an issue like this from ever reoccurring."
NBC News reported on Friday that OFA had fired one of its fundraisers, Samantha Maltzman, over questions about fundraising for the dinner featuring Obama at the Mandarin Oriental Hotel in Washington on Feb. 25.
According to emails obtained by NBC News, Maltzman wrote to Kazmir on Jan. 15 to solicit a donation to the OFA event with Obama, saying, "It's $25,000 per person to attend and for those that raise or write $100,000 there will be small clutch with the president."
Later, Maltzman received a $100,000 check from Kazmir written by a New Jersey physician, Dr. Joseph Piacentile, who had recently applied for a pardon for a 1991 conviction for Medicare fraud. Maltzman returned the check because of Piacentile's conviction, but asked Kazmir to have him rewrite the check to "one of our partner organizations." That group, America Votes, does not disclose its donors, unlike OFA, so the diversion would have kept Piacentile's name secret.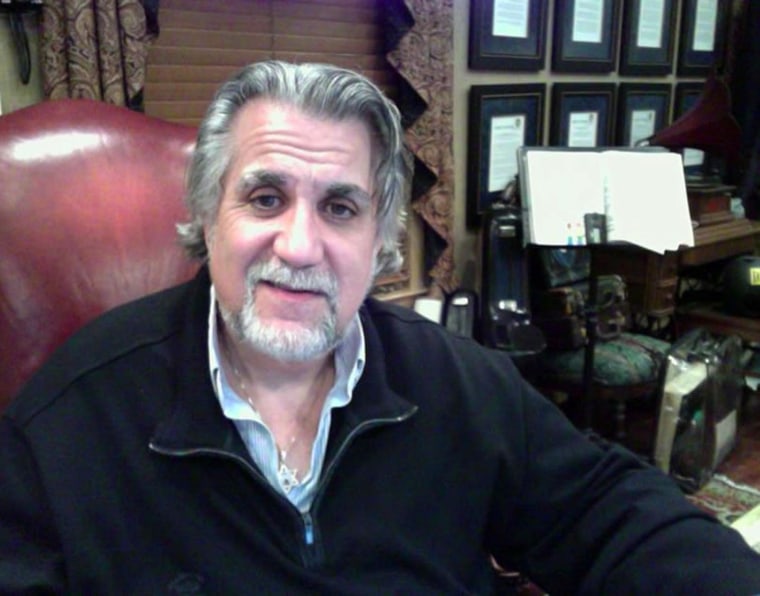 OFA officials, who asked not to be identified so they could speak candidly, acknowledged Sunday that on two previous occasions the group had steered questionable donations that it could not accept under the organization's policies to other allied tax-exempt groups.
Last July, the officials said, it received a $250,000 donation from a donor who had a previous "legal problem" with the government, the officials said. OFA returned the check and recommended that the funds be sent to other groups.
In another case in January, OFA collected a $75,000 check from a corporation that, at OFA's request, was made payable to another progressive group.
Those groups also do not have policies of publicly disclosing their contributors.
While OFA officials declined to identify the groups or the donors, OFA chairman Jim Messina —Obama's former campaign manager—and Carson told staff Sunday in an internal memo provided to NBC News that the practice will now be strictly banned. Under the new policy, "OFA may not offer or accept an invitation to facilitate in any way the making of such donations," the memo states.
In an interview with NBC News, Kazmir said he believed Maltzman was being unfairly blamed because, he said, Carson was directly involved in soliciting the cash that came from Dr. Piacentile.
"They are throwing her under the bus," said Kazmir. "They are covering up, Carson knew everything ."
Kazmir also said he got repeated phone calls and text messages from Maltzman about making a donation to OFA that he originally discussed with Carson over lunch in December. "They kept asking me, where is the money?" he said.
Carson did not respond to requests for comment and OFA officials did not make him available for an interview. But OFA officials rejected the idea that anybody from the group was pressuring Kazmir to donate. They also said that Carson was unaware of Piacentile's past criminal problems when Kazmir first raised the idea, in an email on Jan. 29, that he could facilitate a large donation from the doctor.
Related: Pro-Obama Fundraiser Fired Over Felon's $100,000 Gift
The email came the day after Kazmir had been in Washington and, with Carson's help had met with Abraham, the chief of staff of the White House Office of Public Engagement. Kazmir had sought the meeting to seek relief from a court judgment obtained by the U.S. Overseas Private Investment Corporation (OPIC) for his failure to make payments on a $2.5 million loan to start an American school in Lahore, Pakistan.
"Dr. Kazmir is on his way to Washington and he wonders if he might be able to meet someone from the White House," Kazmir's secretary wrote to Carson that morning.
"Sure, can you meet at the Caribou Coffee at 17th and Pennsylvania," Carson wrote later that day, "Person is Yohannes Abraham -- he has the background info. Should be a good sounding board on this." Abraham had previously worked for Carson, who had served as director of the White House office where Abraham worked.
Abraham declined to comment on the meeting. A White House official, who spoke on condition of anonymity, confirmed the meeting occurred, but said Abraham felt "uncomfortable" and "immediately extricated himself."
OFA officials emphasized Kazmir never got any relief from his meeting with Abraham or from separate talks Carson had helped arrange for him with Ashley Green, a special assistant who works on international education issues at the Agency for International Development.
Green did not respond to a request for comment.
"There is no indication that Jon actually tried to rig the game," said one OFA official. "He did not become an advocate for Kazmir." Still, the official said, "clearly" his actions were "not consistent with our policy" of forbidding offering donors access to government officials.
Those policies were reaffirmed in the internal OFA memo from Messina and Carson Sunday. "No one is authorized to offer opportunities for supporters or anyone else to meet with administration officials on individual issues or request on which they are seeking government assistance, including even requests for information on the status of pending official actions," the memo reads.