The Afghan government would need all of its current domestic revenue to pay for an army capable of fending off the Taliban once the U.S. completes its military withdrawal at the end of 2016, a government watchdog reported Wednesday.
The quarterly report by the office of the Special Inspector General for Afghanistan Reconstruction (SIGAR) cited a recent assessment by the U.S. Center for Naval Analyses, which indicated it would cost Afghanistan between $5 billion and $6 billion a year to maintain a security force of 373,400, a level the center recommended as necessary to ensure security after the pullout by U.S. and NATO forces.
"At that level …(the Afghan government) still could only pay for about a third of the associated costs (of government operations)," the report said. "All other costs — those required to pay civil servants and to operate and maintain roads, schools, hospitals, and other non-military infrastructure and programs — would have to be funded by international donors or abandoned, an unwise decision even if it were possible."
Maj. Bradlee Avots, a Pentagon spokesman, told NBC News that the size of the Afghan National Security Forces -- which the U.S. has spent nearly $62 billion to train and equip as of June 30, according to SIGAR -- "would be determined by (the Afghan government) subject to available resources from donor nations."
The military costs are part of a broader pattern in which the U.S. reconstruction investments have increased costs for the cash-strapped Afghan government, the report said.
"The Afghan government simply cannot sustain the financial and operational burden that the reconstruction has placed on it," the report said. "Each new development project that USAID or State funds increases operations and maintenance costs, adding pressure to Afghanistan's operating budget."
The best opportunities for the Afghan government to increase its revenue base lie in increasing tax collections and expanding its mining sector. But neither will offer a quick fix, the report said.
On taxation, it cited recent International Monetary Fund statistics showing that Afghanistan collects about 9 percent of its GDP in taxes, compared to about 21 percent in other low-income countries. But the report noted that increasing tax collections in the impoverished nation would be problematic, given "a very low starting point, low compliance, opposition to new taxes, and a limited set of taxes."
As it has in previous reports to Congress, SIGAR expressed concern about whether foreign aid will continue to flow to Afghanistan in sufficient quantities following the withdrawal of U.S. and NATO forces to maintain some semblance of stability.
Noting that the U.S. and other foreign donors currently fund more than 60 percent of the Afghan national budget, it cited research indicating that foreign development assistance has declined markedly following foreign-troop reductions in Iraq (minus 69 percent), Kosovo (minus 52 percent), Haiti (minus 43 percent), and Bosnia (minus 60 percent).
With total appropriations of about $104.1 billion and $5.8 billion requested for 2015, the U.S.-led Afghan reconstruction effort is one of the costliest efforts in history to stabilize a nation after a military conflict. The report said that by the end of the year, the U.S. will have committed more funds to rebuild Afghanistan, adjusted for inflation, than it spent on 16 European countries after World War II under the Marshall Plan.
Related
Thousands of U.S. Guns Could Fall into Taliban Hands, Report Warns
Why Did the U.S. Spend Millions to Make Afghans Eat Soybeans?
Long Way Home: Soldier Adjusts to Life After Kandahar
But the effort has been undermined by corruption, fraud and lax oversight, as well as the continuing Taliban insurgency. SIGAR noted that the 30 audits of individual reconstruction projects it conducted during the most-recent quarter continued to uncover "poor planning, shoddy construction, mechanical failures and inadequate oversight" in most cases.
The report also noted that SIGAR will have a harder time keeping track of billions of dollars in reconstruction funding as the U.S. military withdrawal from the war-torn nation accelerates, increasing the risk of fraud and waste in the already problem-plagued programs.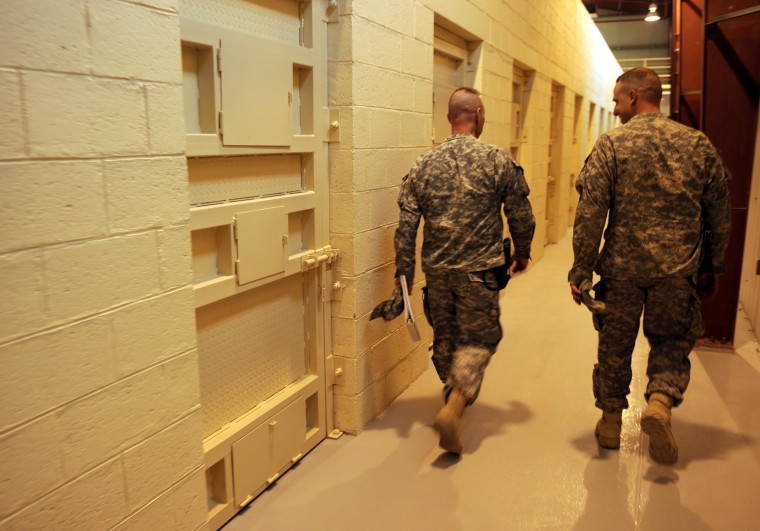 It said that its inspectors are expected to have access to less than 20 percent of Afghanistan by December as a result of the continued drawdown of U.S. military forces in the country ahead of a total withdrawal by the end of 2016. That represents a 50 percent decrease in areas accessible to U.S. oversight personnel since 2009, it said.
Avots, the Pentagon spokesman, explained that the decline in access is the result of the U.S. military drawdown, from approximately 32,000 troops to 9,800 by the end of this year, when the U.S. combat mission will end. Most of the remaining troops will be assigned to training Afghan military and counter-terrorism, making it impossible to escort SIGAR personnel to remote or outlying areas no longer occupied by U.S. forces.
Follow NBC News Investigations on Twitter and Facebook.
In lieu of boots on the ground in those areas, the inspector general's office will use satellite imagery to monitor U.S.-funded projects and hire Afghans and third-country nationals to visit construction sites in those areas, it said.
Other highlights of the report:
Many reconstruction projects require "parts and fuel that the Afghans cannot afford and technical skills that Afghan ministries cannot supply. Because of this, U.S.-built schools and health facilities often cannot be staffed or supplied. Moreover, some facilities have fallen into disrepair; others are unsafe, incomplete, or unsuited for their intended purposes."
U.S. has spent $7.6 billion on counternarcotics efforts, but expanding cultivation of opium – now at record levels -- and drug trafficking are "putting the entire U.S. and international-donor investment in the reconstruction of Afghanistan at risk," the report said.
In his introduction to the report, Special Inspector General for Afghanistan Reconstruction John F. Sopko criticized the Army's refusal to suspend or ban supporters of the insurgency from receiving government contracts. "It is troubling that our government can and does use classified information to arrest, detain, and even kill individuals linked to the insurgency in Afghanistan, but apparently the same classified information cannot be used to deny these same individuals their rights to contract work with the U.S. government," he wrote.
-- Chief Pentagon Correspondent Jim Miklaszewski contributed reporting to this story.