Illustrating the hazards of dabbling in the complex and unforgiving U.S. energy market, a handful of cities and towns in the Midwest and beyond are absorbing a financial beating after betting big on an innovative coal-fired power plant shortly before the current domestic oil and natural gas boom hit its stride.
Local governments and utilities that invested in the Prairie State Energy Campus, a massive $5 billion plant outside the village of Marissa in southern Illinois, in the early to mid-2000s thought the project would protect against wild electricity price swings and save money in the long run. Instead, construction cost increases, lower natural gas prices and other factors erased any competitive advantage and left officials wondering if they got a fair shake on the deal.
"How many of these communities – and most of them are fairly small – could hire someone with the knowledge, with the necessary expertise, to independently analyze such a project?" asked Don Faulds, the newly elected City Council president in Galion, Ohio, one of the hardest-hit cities.
Most of the more than 200 cities, towns and utility cooperatives that are buying power through the project are weathering the storm, having diverse energy supplies. But some, like Marceline, Mo., a picturesque town northwest of St. Louis where Walt Disney spent most of his boyhood, are reeling financially. At the end of June, the town of 2,200 had just $40,000 left in its account to make three payments of about $100,000 a month, according to City Manager Luke Lewis.
"We simply can't pay," he said. "If I don't have the money, I don't have the money."
The project has triggered a Securities Exchange Commission investigation of Peabody Energy Corp., the original developer. In reporting the investigation in its 10-K annual filing, Peabody said the company was cooperating with the investigation and that based on current information, it expected the matter was "likely to be resolved without a material adverse effect on its financial conditions, results of operations or cash flows."
Ohio-based American Municipal Power, which now owns the largest share of the plant, has received a subpoena in the investigation, according to a company document released by the city of Cleveland. And the attorneys general of Ohio and Indiana have been asked by public officials and an activist group to investigate how the project was marketed. 
The finger-pointing over the marketing of the plant is a far cry from the hearty embrace that cities and utility officials gave it in early 2000s, when Peabody first proposed building a modern, clean-burning coal plant right next to a high-sulfur coal deposit it owned in southern Illinois.
Peabody began marketing the idea and eventually sold 95 percent of the project – including the mine – to eight utility consortiums with operations in nine states, although most of the cities are clustered in Illinois, Indiana, Ohio and Missouri. AMP, a nonprofit corporation with most of its 129 members in Ohio, owns just over 23 percent. 
But in 2008, after the contracts were signed, the investment began to go south: The recession hit, depressing expected growth in demand for electricity. Construction delays hiked the plant's price tag to nearly $5 billion. And the energy boom resulting from "fracking" and other advanced drilling techniques brought down the cost of natural gas for electricity generation.
That meant many towns were stuck paying for power that's more expensive than electricity available on the open market. And some that bought excess power through Prairie State, hoping to sell it back into the market at a profit, got caught on that hedge position.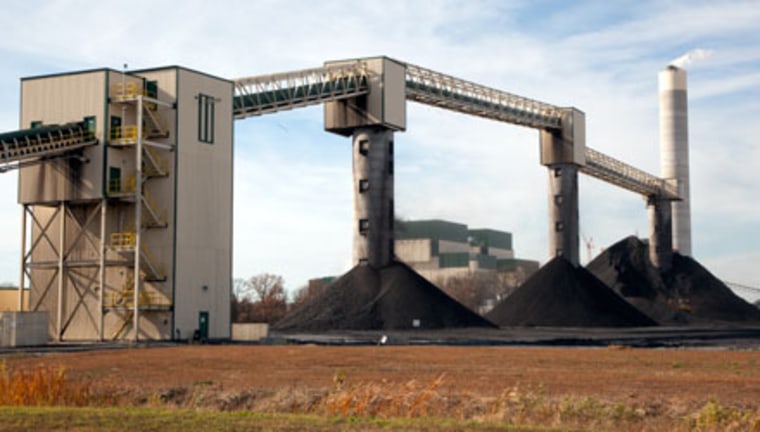 Marceline, which signed on to the Prairie State deal through the Missouri Joint Municipal Electric Commission, contracted for more power than it actually used at the time, said Lewis, the city manager, but that was simply accounting for future growth. Now, the city is caught in a bind: Raising electricity rates would hurt efforts to attract new business, he said, and the $8 million annual operating budget is too small to absorb the shortfall.
Batavia, Ill. – once the world center of windmill manufacturing – bought about the same amount of Prairie State power as its current baseload use. It's been trying to unload some of that on the market but hasn't found a buyer.
"I think we bought too much power," City Administrator Bill McGrath acknowledged, adding, "I'm not sure we appreciated the magnitude of a $4 billion project."
In Ohio, however, Galion officials lay blame squarely on AMP for what they describe as a full-press marketing effort.
Faulds, who took over as the new City Council president on June 1, says the project hurried through the council in October 2007 after presentations by AMP. He says the community as a whole didn't know enough back then about the project to make an informed decision.
Former City Councilwoman Roberta Wade, who is now the city's law director and was a part-time elected official at the time the deal was made, echoed those comments. "What do I know to argue against the economics of purchase of power?" she said.
She joined in the request to Ohio Attorney General Mike DeWine for an investigation. "We need to stop anything like this from ever happening again," she said.
Partly fueled by anger over the city's involvement in Prairie State, Galion's citizens in November threw out their form of government, reverting to a strong-mayor system.
Still, some who were involved in decisions to join the project say there was plenty of discussion about the risks.
"Back then it was really an easy decision to make, based on what rates were at that point of time and what our costs were," said Liz Cupp, a longtime city manager of Marceline who retired in 2011.
"This was a long-term investment. … All these cities knew that."
Cupp still supports Prairie State. "If you can get by the next six, seven years, I think it would pay off," she said.
McGrath, the Batavia city administrator, also said the numbers made sense before the recession.
"As we know, things have changed radically in the past five years," he said.
A big factor in that change is the U.S. boom in oil and natural gas production through horizontal drilling and hydraulic fracturing, or fracking.
As a result, wholesale natural gas and electricity prices were at 10-year lows last year. The result, according to an estimate by John Larson, an economist with IHS Global Insight, is an energy "dividend" of about $1,000 a year per household that is expected to double by 2035.
Natural gas prices have doubled since that low point, but they remain well below their historic highs and production continues to increase. And if they stay low, that means more pain for Prairie State investors, said Dan Aschenbach, a senior vice president at Moody's who analyzes energy markets.
On the other hand, he said, increased demand for natural gas, any environmental restrictions on fracking that cut into the growth of supply and the possibility of exports of liquid natural gas could change that equation in Prairie State's favor.
Aschenbach also pointed out that utilities have to take a long view and can't focus on daily energy prices. "If you do, daily prices will go up by 50 percent or more and you can't operate very long without losing your shirt," he said.
But critics of the use of coal continue to hammer away at the economics of the plant, which has now been operating commercially for a year.
In a widely reported study issued last August, the Institute for Energy Economics & Financial Analysis, which on its website lists a goal of reducing U.S. dependence on coal, said that many communities that participate in the Prairie State Energy Campus – including Marceline, Batavia and Galion – would have to pay millions more for power through at least 2025 because of their participation in the plant.
In a rebuttal dated Sept. 20 sent to its members, AMP disputed the study's numbers and said that at the time cities were deciding whether to participate, costs for baseload power in 2012 were projected to be far higher. It also rejected claims that city officials didn't have enough information to make decisions.
It described an "incredible amount of due diligence that went into the decision making at the local level. Individual members all made the decision locally to get involved in the project and at what level. In many cases they did so in consultation with a third-party power supply consultant."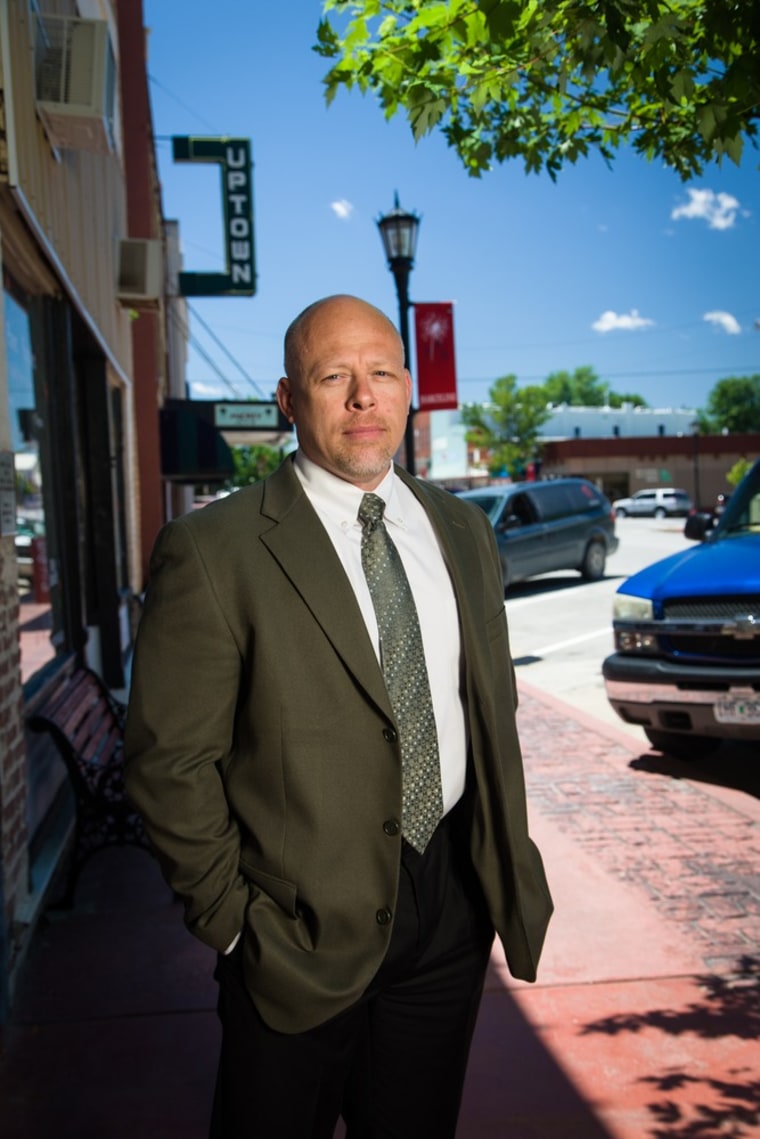 AMP did not respond to requests for comment from NBC News.
In an email, a Peabody Energy spokesperson said that fueling the plant with coal costs 70 percent less than the current price of natural gas per million British thermal units of power.
"Sound long-term forecasts show electricity costs from Prairie State will be extremely competitive with other fuels over the long term," the spokesperson said.
While its energy investment continues to cloud the future in Marceline, there is some hope of relief.
City manager Lewis said the city and the Missouri Public Utility Alliance, the parent agency of the Missouri Joint Municipal Electric Utility Commission, are close to an agreement on solving Marceline's financial nightmare. He would not reveal any details, but said he hoped to have a deal to announce for the City Council's next meeting, July 16.
"There's been pain for both sides trying to figure out a solution," he said.
But that solution has got to be found, he said: "I don't know you can squeeze any more out of a dry turnip."
Related stories: