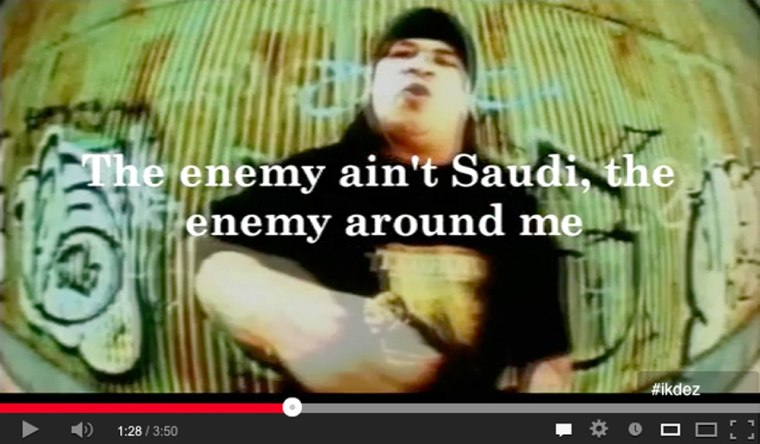 On what appear to be their social media pages, the two brothers accused of bombing the Boston Marathon presented two faces -- one of Islamic fundamentalism, another of youthful whimsy.
A YouTube account apparently set up by Tamerlan Tsarnaev, 26, suggested the elder bombing suspect was more interested in Islam than his 19-year-old brother, Dzhokhar.
It was set up in Tamerlan Tsarnaev's name in August -- three weeks after his return on July 17, 2012, from what travel records obtained by NBC New York indicated was a six-month overseas trip that began with a flight to Moscow.
A review of the YouTube page by NBC News found it included several Islamic extremist videos organized into two playlists -- "Islam," set up six months ago, and "terrorists," set up five months ago. But it also featured an eclectic mix of other videos, including music by Russian and Ukrainian rappers and a channel devoted to family ski vacations.
On the first playlist were videos featuring the Australian fundamentalist preacher Feiz Mohammed, who has been criticized for his misogynist views and calls to train children as jihadi warriors; a recitation from the Quran by a famous reciter, downloaded from a fundamentalist Islamic Center in Malmo, Sweden; and the last, posted two months ago, dedicated to the Black Banners of Khorasan, a prophecy of Islamic victory that is embraced by al Qaeda and other radical elements.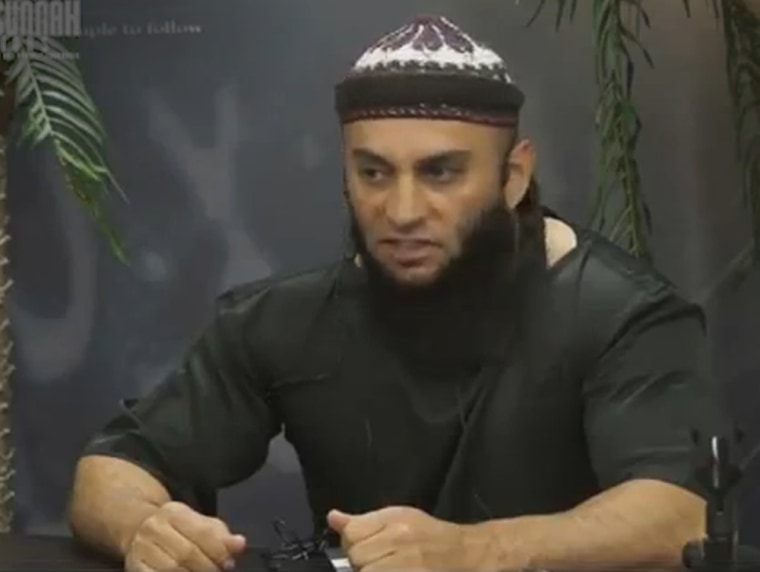 Under the "terrorists" playlist are two videos that are no longer available. These apparently were videos showing atrocities against Chechens, suggesting the title refers to the perpetrators of those acts -- the Russians -- rather than extolling terrorism. Those videos were downloaded from ummanews.ru, the main Islamic fundamentalist site in the North Caucasus region, which it refers to as the "Caucasus Emirate," not the Russian provinces of Chechyna, Dagestan or Ingushetia.
It was not an active site, with fewer than 100 views and no comments before Friday, when Massachusetts police fatally shot him and the page's location became known. There is no indication on it that he was married or had a child, and no family videos.
A review of social media accounts apparently belonging to Dzhokhar Tsarnaev – a page on VKontakte, a Russian version of Facebook, and a Twitter account – indicated that the younger brother used social media primarily for his amusement and enjoyment. On VKontakte, one homemade video showed Tamerlan offering his impressions of Armenian, Georgian, Dagestani, Chechen and Ossetian accents,  to the amusement of his brother and an unidentified person in the car where it was filmed. The tagline reads "Brother stirs it up."
But the VKontakte, or VK,  page is not without political or religious elements.
He also posted a long, stirring Islamic propaganda piece focusing on Bashar al-Assad's brutality in Syria. Images of dead children, the siege of the city of Homs and government soldiers humiliating civilian detainees (both dead and alive) feature heavily in the piece, titled "Those With A Heart."  The video, which is accompanied by singing and chanting in Arabic, with Russian subtitles, ends with this written message: "Syria is calling – we will answer." A third video called "Meeting between Fahda Ali Kandari and a blind boy" is a sentimental conversation between a possibly fictional Gulf Arab sheikh and a blind child.
Dzhokhar Tsarnaev also posted a joke on his page on March 19 that points at hostility toward Russian authorities in the Caucasus region. At school, he writes, they are faced with this puzzle: "A Dagestani, Chechen and Ingush are travelling by car. Question: Who's driving?" The answer: "the police."
Tsarnaev's blend of youthful exuberance and politics didn't exactly take VKontakte by storm: He had only nine "friends" on the page and, by the end of the day on Friday, one had abandoned him.
His Twitter account showed he had tweeted 1,098 times, beginning on Oct. 11, 2011,  and continuing through Tuesday, the day after the bombing of the Boston Marathon. It's a mix of tweets to and from friends, featuring typical youthful apprehension about life – such as "I just gotta get away from reality and dream a little" -- and quotes like one from Robert F. Kennedy: "Some men see things as they are and say, 'Why?' I dream of things that never were and say, 'Why not?'"
The younger Tsarnaev posted one of his final tweets at 7:04 p.m. Monday, just hours after the Patriots Day bombing. "Ain't no love in the heart of the city, stay safe people," wrote the man accused of planting one of the bombs that killed three people and injured 176 others.
Robert Windrem is a senior investigative correspondent for NBC News; Konrad Jankowski is a desk assistant in NBC News' London Bureau.
More from Open Channel:
Follow Open Channel from NBCNews.com on Twitter and Facebook