New York — A New York official has accused the attorney and accountant for mysterious heiress Huguette Clark of a tax fraud that could cost her estate $50 million in IRS penalties. While the men denied any wrongdoing, the accountant resigned this week from handling her $400 million estate just before the allegations were leveled in court documents.
The allegation was made by the office of the public administrator of New York County, who was appointed by the court as a third executor, in effect to watch the actions of Clark's attorney and accountant. The public administrator, Ethel J. Griffin, asked the court on Tuesday to remove attorney Wallace "Wally" Bock and accountant Irving Kamsler as executors, a position that would normally pay each of them about 2 percent of her estate, or roughly $8 million each.
Read the related story: Nurse, in line to inherit millions, battles family of heiress Huguette Clark.
Document: Read the full petition at msnbc.com. (PDF file opens in a new window.)
Clark, who died in May at age 104, gained public attention in a series of articles on msnbc.com over the past two years, focusing at first on the mystery of her empty mansions and then the financial dealings of her attorney and accountant. The full series of articles is at http://clark.msnbc.com. Born in 1906, Clark was the youngest child of former U.S. Sen. William Andrews Clark (1839-1925), a copper miner and U.S. senator from Montana, said to be one of the richest men in the world.
The public administrator alleges that while Huguette Clark lived as a recluse in New York City hospital rooms, attorney Bock and accountant Kamsler:
Failed to file federal gift tax returns for Clark for the years 1997 through 2003, when she made approximately $56 million in gifts to individuals. The gift tax and generation-skipping transfer (GST) tax due would have been about $41.5 million.
Charged her for filing tax returns that were not filed.
Paid only $7.5 million in estimated tax payments toward the gift tax in those years.
Failed to pay the remaining $34 million during the years since, exposing her to millions in IRS interest and penalties for failure to file.
Failed to tell Clark about the unpaid taxes or possible interest and penalties, even though she had sufficient liquid assets to pay the bill in full.
Filed false returns with the IRS for the years 2004 through 2009, claiming that previous gift tax returns had been filed, and understating Clark's current tax liabilities by more than $7 million.
Underreported and underpaid by millions her federal taxes.
Misrepresented to the IRS that returns had been filed.
Lied to the IRS, with Kamsler claiming he was unaware of a $5 million gift to Clark's nurse, when documents show he listed that gift on a profit and loss statement seven months earlier.
Lied to the public administrator, claiming that they were searching for the gift tax returns, until the IRS disclosed that none had been filed.
"By 2011, Mrs. Clark owed $34,000,000 in gift and GST taxes for the years 1997 through 2003; plus potential late filing and late payment penalties in excess of $16,000,000; plus interest on the unpaid taxes and potential penalties in the amount of approximately $32,000,000; for a total liability to the IRS in excess of $82,000,000," the public administrator alleges, adding that "neither Bock nor Kamsler made Mrs. Clark aware of this tax liability."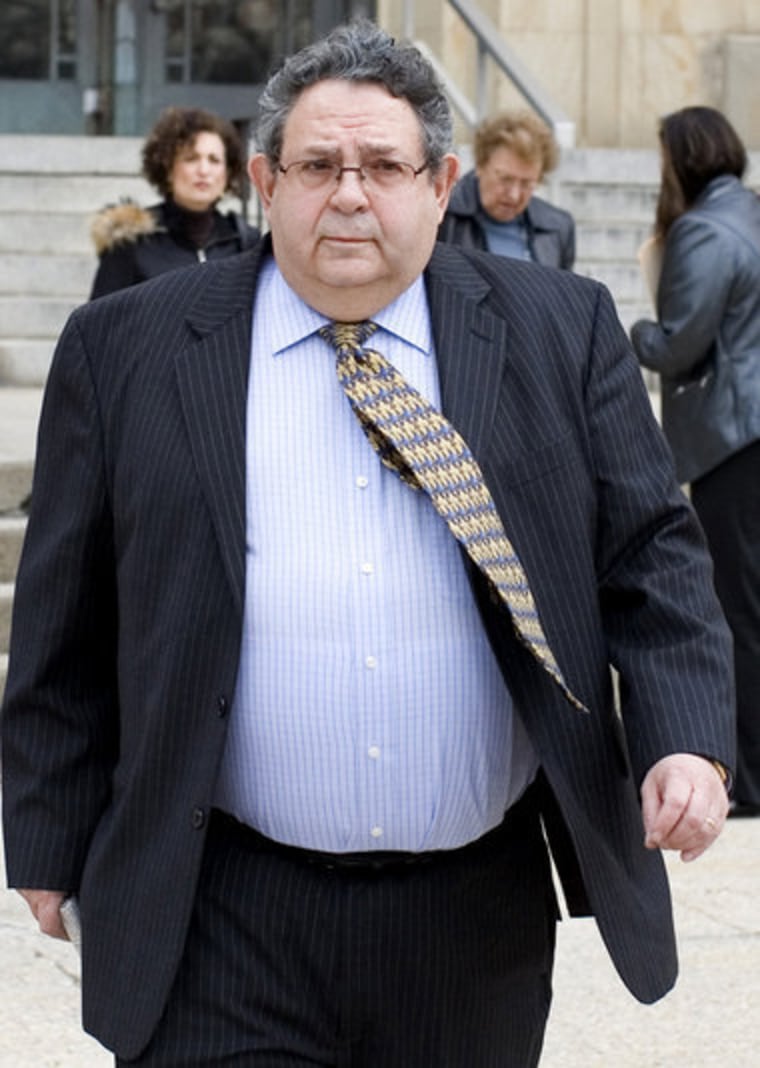 The tax bill was rising at the rate of $9,000 per day, the public administrator calculated.
"Bock and Kamsler have demonstrated," the public administrator wrote, "that they are unfit for the execution of their office as Preliminary Executors, by reason of their dishonesty, improvidence, waste and want of understanding, both while Mrs. Clark was alive and subequent to their appointment." In addition, the public administrator's office said it is investigating what it believes are other violations of trust, including improper solicitation of gifts, abuse of powers of attorney, and making gifts without authority. The case is being handled by attorneys for the public administrator, including Peter Schram, David R. Gelfand and Georgiana J. Slade.
An attorney for Kamsler in the estate case wrote to the judge informing her that Kamsler would resign. That letter was filed in court on Tuesday, just ahead of the filing by the public administrator, and was released by the court on Wednesday.
Kamsler's criminal defense attorney, Elizabeth Crotty, would not answer questions but issued a statement on Wednesday: "For the past 3 decades, Mr. Kamsler has served professionally and diligently as Ms. Clark's accountant. Although Mr. Kamsler is fully capable of remaining as a preliminary executor to Ms. Clark's estate, the distant family members and the Public Administrator have made it impossible for him to carry out her wishes. Therefore, Mr. Kamsler is voluntarily removing himself as Preliminary Executor, with the hope that Ms. Clark's last wishes be respected and to put this whole matter behind him."
An attorney representing Bock and Kamsler in the estate case, John Dadakis of the firm of Holland and Knight, issued this statement Wednesday through a spokesman: "For 30 years, Irving Kamsler was Mrs. Clark's accountant, and for 15 years Wallace Bock was her attorney. There is no allegation in the paper's filed that either individual was taking anything out of her account for themselves. Their entire handling of her affairs was an effort to protect and preserve Mrs. Clark's chosen lifestyle."
Bock and Kamsler are already under investigation by the Manhattan district attorney, who is looking into their handling of Clark's finances; no charges have been filed, and the investigation remains open.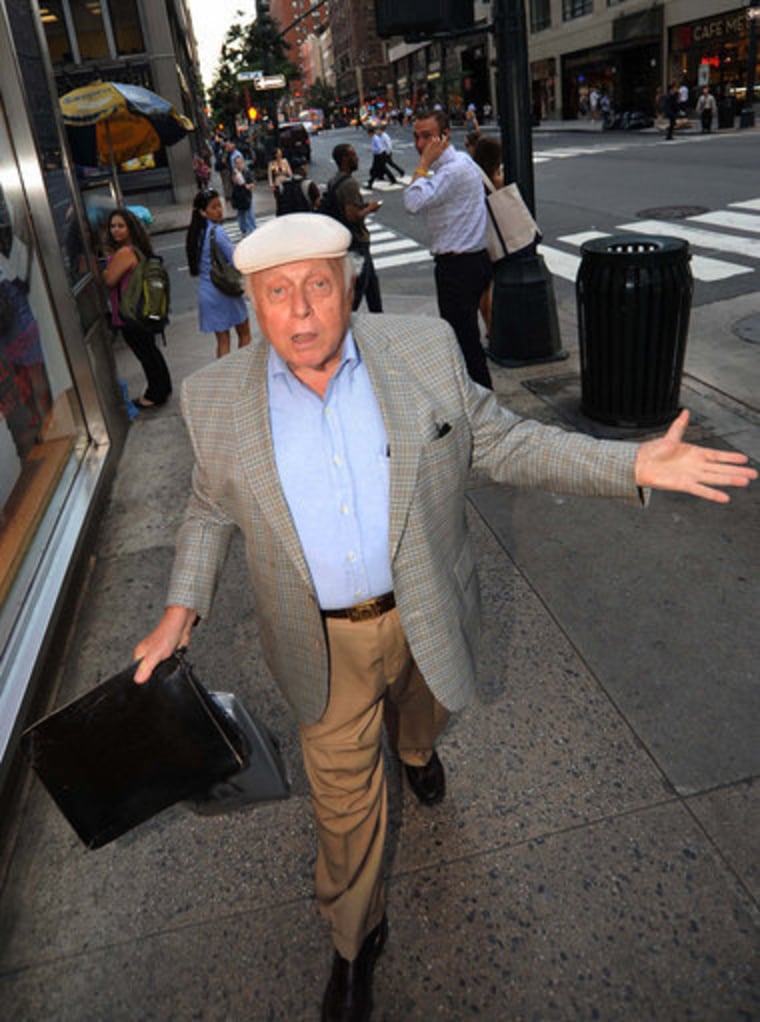 The new allegations raise the possibility that they could face federal charges, with the public administrator noting that it is a felony to willfully submit fraudulent tax returns.
Kamsler, 64, from the Bronx, N.Y., is a convicted felon and a registered sex offender who pleaded guilty in 2008 to attempting to distribute indecent materials to teenage girls in a chat room on AOL, under the moniker "IRV1040." Bock, 79, is from Queens, N.Y.
Msnbc.com reported last year that the two men also handled the affairs of another elderly client, Donald Wallace, who in fact was the previous attorney for Huguette Clark. After the man's will was revised six times, during years when his relatives said he was suffering from dementia, Bock and Kamsler ended up as his executors and also beneficiaries in his will, getting his New York apartment and his Mercedes.
And the allegations may bolster the request by Clark's relatives that they be allowed to intervene in the case. The relatives disclosed last month that Clark signed two wills at age 98 in 2005, six weeks apart: The first benefitted mostly her family, the second cut out the family altogether and included $500,000 each in bequests to attorney Bock and accountant Kamsler, who also stood to benefit as trustees of a charitable foundation and art museum to be established in her home in Santa Barbara, Calif. The family has not yet officially challenged that second will but has asked to intervene in a preliminary stage of the case, the accounting of the estate.
The public administrator makes a point in the document of saying that the gifts made by Bock and Kamsler from Clark's accounts may not have been valid, because the men may not have had authority to make those gifts. "The Public Administrator will seek, in a separate proceeding, to clawback into the Estate any gifts deemed to be invalid."
The public administrator notes that Kamsler lists himself in online biographies as a specialist in "gift tax planning and preparation," and Bock bills himself as having "substantial expertise in estate planning."
The allegations by the public administrator were first reported Wednesday by The Associated Press.
A hearing is scheduled on Friday in Surrogate's Court in Manhattan on the family's request to intervene in the case, and the public administrator's request to remove Bock and Kamsler.
---
Documents (PDF files)
Family reply to nurse and attorney and accountant, Dec. 21, 2011
Public administrator's petition to remove attorney and accountant, Dec. 20, 2011
Public administrator's petition to remove Bock and Kamsler, Dec. 20, 2011
Bock and Kamsler reply to the family's motion to intervene, Dec. 16, 2011
Family motion to intervene in the estate case, Nov. 28, 2011
Huguette Clark's last will and testament, signed April 19, 2005
Huguette Clark's previous will, signed March 7, 2005
Family's petition seeking a guardian for Huguette Clark, September 2010
Attorney Bock's sworn statement to the court, September 2010
Judge's ruling rejecting her family's guardianship petition, September 2010
Kamsler letter informing Clark of his guilty plea, February 2009
Kamsler's criminal court file and investigator's report
---
Stories in the Huguette Clark mystery on msnbc.com:
Archive of all stories, photos and videos
Photo narrative, "The Clarks: An American story of wealth, scandal and mystery," Feb. 26, 2010.
Printable version of the photo narrative, Feb. 26, 2010. 
Clark family notes and sources, Feb. 26, 2010.
Investigative report, part one, "At 104, the mysterious heiress Huguette Clark is alone now: Relatives are kept away. Only her accountant and attorney visit. Who protects Huguette Clark, with 3 empty homes and no heirs?" Aug. 19, 2010.
Investigative report, part two, "Who is watching Huguette Clark's millions? Reclusive heiress's assets are sold by two advisers, one an accountant with a felony conviction. Another elderly client signed over his property to the same accountant and attorney," Aug. 20, 2010. 
"Criminal probe begins into the finances of reclusive heiress Huguette Clark: Manhattan DA's Elder Abuse Unit is on the case. The same unit prosecuted the Brooke Astor case — though Clark has about four times the wealth," Aug. 24, 2010. 
"Report sparks welfare check on heiress Huguette Clark," Aug. 25, 2010. 
"Generosity of an heiress: four homes for a nurse, gifts for attorney's family," Sept. 1, 2010. 
"Huguette Clark, the reclusive heiress, has signed a will, attorney says," Sept. 2, 2010.
"Family of copper heiress asks court to protect her from attorney, accountant," Sept. 3, 2010.
"Attorney for 104-year-old heiress defends his handling of her finances," Sept. 7, 2010. 
"Judge leaves pair under investigation in control of heiress Huguette Clark's fortune," Sept. 9, 2010. 
"Huguette Clark, the reclusive copper heiress, dies at 104," May 24, 2011.
"Family excluded from Huguette Clark burial," May 26, 2011.
"Heiress Huguette Clark's will leaves $1 million to advisers," June 22, 2011.
"The 1 percent of the 1 percent: How Huguette Clark's millions were spent," Nov. 19, 2011.
"A $400 miillion twist: Huguette Clark signed two wills, one to her family," Nov. 28, 2011.
"Nurse, in line to inherit millions, battles family of heiress Huguette Clark," Dec. 22, 2011.