Last month's deadly commando raid in Yemen, which cost the lives of a U.S. Navy SEAL and a number of children, has so far yielded no significant intelligence, U.S. officials told NBC News.
Although Pentagon officials have said the raid produced "actionable intelligence," senior officials who spoke to NBC News said they were unaware of any, even as the father of the dead SEAL questioned the premise of the raid in an interview with the Miami Herald published Sunday.
"Why at this time did there have to be this stupid mission when it wasn't even barely a week into [President Trump's] administration?" Bill Owens, whose youngest son Ryan was killed during the raid, said. "For two years prior ... everything was missiles and drones (in Yemen)....Now all of a sudden we had to make this grand display?"
A senior Congressional official briefed on the matter said the Trump administration has yet to explain what prompted the rare use of American ground troops in Yemen, but he said he was not aware of any new threat from al Qaeda in the Arabian Peninsula, the al Qaeda affiliate that was targeted.
Related: SEAL, American Girl Die in First Trump-Era U.S. Military Raid
The official, and others briefed on the matter who spoke to NBC News, echoed the remarks of Sen. John McCain, R.-Ariz., that the raid was designed to kill or capture one or more militants — something the military did not initially acknowledge.
Instead, Pentagon officials called it a "site exploitation mission" designed to gather intelligence. Defense officials later did not dispute McCain's characterization, saying they were hoping to kill or capture certain militants, though they declined to name them. NBC News and other media outlets have reported that Sheikh Abdel-Raouf al-Dhahab was among the dead. The Pentagon calls him an al Qaeda leader; the Yemeni government disagrees.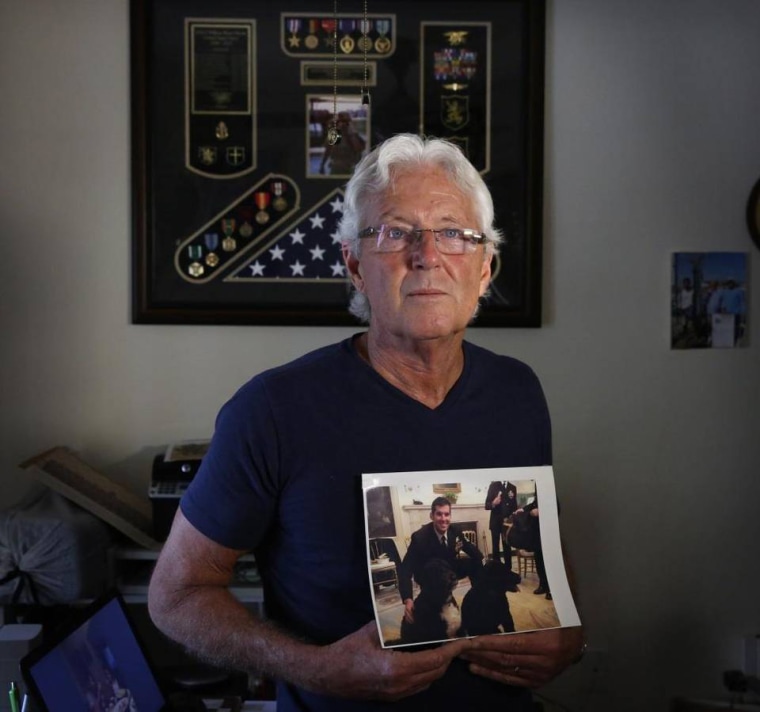 Plans for the raid were begun during the Obama administration, but Obama officials declined to sign off on what officials described as a significant escalation in Yemen. Just five days in, Trump greenlighted the mission.
"Certainly the Obama administration, particularly by the end of its eight-year run, was very cautious in moving forward with any kind of military activity," retired Adm. James Stavridis, a former NATO commander and current NBC News security analyst, said. "A new administration I think naturally is going to be spring-loaded to move out and demonstrate something."
The White House has repeatedly called the Yemen mission a success. White House spokesman Sean Spicer said on Feb. 8 that anyone "who undermines the success of that raid owes an apology and [does] a disservice to the life of Chief Owens."
"We gathered an unbelievable amount of intelligence that will prevent the potential deaths or attacks on American soil," said Spicer.
Related: Yemen Raid Had Secret Target: Al Qaeda Leader Qassim Al-Rimi
A Defense Department official also pushed back Monday afternoon, saying the raid has yielded "a significant amount" of intelligence.
But the only example the military has provided turned out to be an old bomb-making video that was of no current value.
On Monday, Spicer addressed the remarks of Bill Owens, whose son died.
"I can tell him that on behalf of the president, his son died a hero and the information that he was able to help obtain through that raid, as I said before, is going to save American lives," he said. "The mission was successful in helping prevent a future attack or attacks on this nation."
Multiple senior officials told NBC News they have not seen evidence to support that claim.
In addition to the death of Ryan Owens, six other U.S. service members were wounded. And at least 25 civilians were killed, including nine children under the age of 13, according to the Bureau of Investigative Journalism. One of them was the 8-year-old daughter of U.S.-born al Qaeda cleric Anwar al-Awlaki.
A Pentagon official told NBC News today the Pentagon does not dispute these numbers.
A $70 million U.S. aircraft also was destroyed. The Pentagon already has at least three investigations into the raid underway.
"When we look at evidently very little actual intelligence out, the loss of a high-performance aircraft and above all the loss of a highly trained special forces member of SEAL Team 6, I think we need to understand why this mission, why now, what happened, and what the actual output was," Stavridis said.