Good morning, and happy Friday. Here are six of the top stories we are following this morning at NBC News:
1. Missing jet hundreds of miles off course?
The Malaysian Airlines plane that went missing a week ago may have deliberately flown hundreds of miles off course, new military radar suggests according to a new report. The radar data shows the plane diverted from its northeastward determined path and flew west, using a route usually reserved for flights to the Middle East and Europe. Read more in NEWS.
2. GM chose not to pursue known fix for ignition problem
An ignition problem in some General Motors vehicles involved with a dozen deaths could have been partially fixed years ago, but GM officials made a "business decision" not to implement the repair, NBC News has learned. The automaker recalled 1.6 million vehicles in February because some GM vehicles have sensitive ignitions that shut off then the key is bumped or weighed down. Even though GM had a semi-solution that would cost $1 per car, they didn't make it mandatory for all affected models. Read more in INVESTIGATIONS.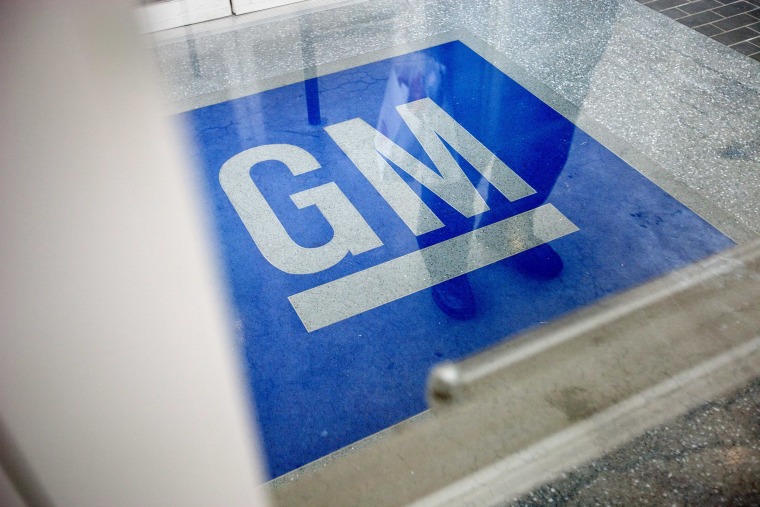 3. Target was warned of hack — but waited to respond
A digital security system notified Target of the holiday credit card information hack on Nov. 30, after the system had been breached, but before the hackers had the data. Target did not alert the public of the hack until Dec. 19, long after the detection and a full week after federal investigators alerted the retailer of the problem. Read more in TECH.
4. Pistorius photo from fateful night shown at trial
A photo of Oscar Pistorius with bloodied shorts on the night he fatally shot his girlfriend were displayed to the court on Monday. The prosecution discussed the photo with a detective on the scene who also testified that the bathroom window was too high for anyone to climb through. Pistorius maintains he shot his girlfriend because he thought she was an intruder. Read more in NEWS.
5. Russia accuses White House of barring reporters from presser
Russia claimed that their reporters were excluded from a Wednesday news conference with President Barack Obama and Ukraine's prime minister. Meanwhile, with two days until a Crimea referendum, Secretary of State John Kerry will meet with Russian Foreign Minister Sergei Lavrov in London. Read more in NEWS.
6. New overtime rules may be on the way
President Barack Obama announced plans to change which employees can be paid overtime. Currently, "executive," "administrative" and "professional" workers are excluded from overtime and if an employee makes a certain amount of money, he or she also can't be paid time and a half for work over 40 hours. Obama wants to increase the amount of people who can be paid overtime, but opponents argue employers will hire less and cut hours if they have to pay more people more money for extra work-time. Read more in ECONOMY.
... What's trending today?
Maybe it's too late for your Friday preparation, but you'll certainly need some speed-up tips come Monday morning when you inevitably hit the snooze button five or six times. Read this helpful list for getting your foot out the door faster in the a.m., and then maybe refer to it on Sunday night for a refresher. You'll be thankful you did in the midst of your manic Monday.