Good morning, and happy Monday. Here are some of the stories we're following today:
1. National Guard ordered to Ferguson after more violence
Missouri Gov. Jay Nixon ordered the Missouri National Guard onto the streets of Ferguson after "a day of hope, prayers and peaceful protests was marred by the violent criminal acts." Hours before a second midnight curfew took effect Sunday night, a shooting was reported, and shots and Molotov cocktails were aimed at police.The police used tear gas once again to quell the riots, which have often followed days of peaceful protests after Michael Brown, 18, was shot and killed by a police officer. Read more in NEWS.
2. Autopsy shows Michael Brown was shot at least 6 times
An autopsy ordered by the family of Michael Brown shows the 18-year-old was shot six times in the front, including twice in his head. The state has already completed an autopsy, but released few details, while Attorney General Eric Holder on Sunday requested a third autopsy be performed by the federal medical examiner. Michael Brown's family will hold a news conference on Monday morning to discuss the findings of the most recent autopsy. Read more in NEWS.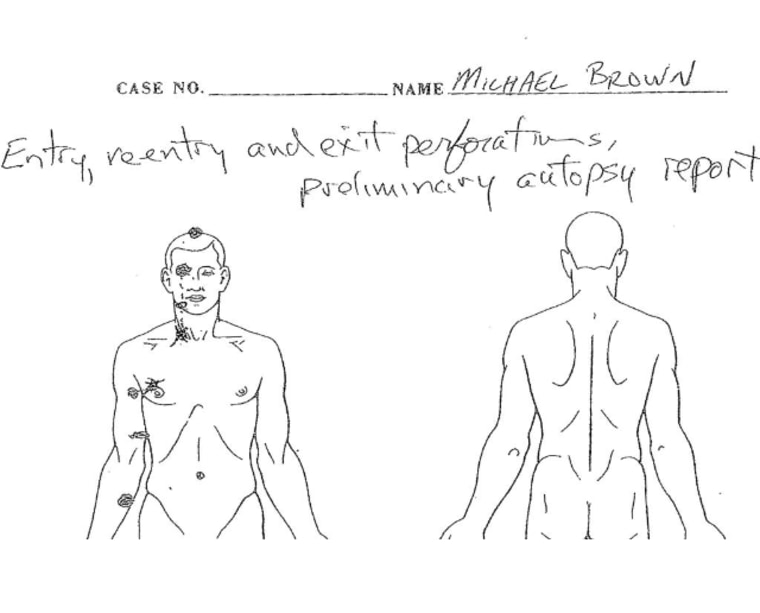 3. Julian Assange says he will leave Ecuadorian embassy
WikiLeaks founder Julian Assange announced Monday he would leave the Ecuadorian embassy in London "soon." Assange was granted asylum by Ecuador in 2012 after a warrant for his arrest in Sweden accused him of rape and sexual assault. Assange also could face prison in the U.S. for leaking classified documents. Read more in NEWS.
4. Kurdish forces take back part of key dam from ISIS
Kurdish forces re-captured portions of Iraq's largest dam on Sunday from the Islamic State in Iraq and al-Sham (ISIS) extremist group, which would be capable of causing floods or cutting off the water supply if left in power of the dam. The U.S. began targeting ISIS fighters with airstrikes a little over a week ago, giving Kurdish forces a chance to fend off ISIS and refugees a chance to escape captivity under the militant group. Read more in NEWS.
5. More charges coming for couple accused of kidnapping Amish girls
Evidence collected from the home of a northern New York couple charged with kidnapping with the intent to physically or sexually abuse will "100 percent" lead to more charges, a district attorney said. Stephen Howells Jr. and Nicole Vaisey are accused of kidnapping two Amish girls, aged 7 and 12, on Wednesday from a farmstand they were working at in rural Oswegatchie. The couple is being held without bail. Read more in NEWS.
6. Suitcase murder suspect complains about Bali prison conditions
The pregnant 19-year-old accused of murdering her mother at a hotel in Bali and stuffing the victim's body in a suitcase has been complaining about prison food and treatment as she awaits trial, police said. The teen and her 21-year-old boyfriend, who is also charged with murder, could be transported to the U.S. to stand trial. Read more in NEWS.
7. Pope urges peace at end of first trip to Asia
Before wrapping up his five-day trip to South Korea on Monday, Pope Francis called for peace between North and South Koreans. Before boarding a plane back to Rome, the pope held a Mass of reconciliation at Seoul's main cathedral. North Korean leaders were invited but did not attend. Read more in NEWS.
Before he left, Francis took to Twitter to share his message, tweeting in Korean to "believe in the power of Jesus" and to "share Jesus with neighbors."
What's trending today?
To the chagrin of teens everywhere, a frustrated mother invented an app that makes it impossible for kids to ignore mom and dad's calls. The app allows parents to lock a cellphone from anywhere so that their kids only have two choices: call back, or make an emergency call. "Even good for bedtime when you want them off the phone," said one mom and reviewer, according to The Independent. "My son hates it, and I love it."