Good morning. Here are some of the stories we're following today:
1. At Least Seven Dead as Severe Storms Lash Southeast
The National Weather Service declared a "particularly dangerous situation" for a wide area spanning eastern Arkansas, northwest Mississippi, northeast Louisiana and western Tennessee for much of the day — the first such warning anywhere in the country in a year and a half. Read more in NEWS.
2. Hundreds March Out of Mall of America, Demand Justice
Stores closed their gates, kiosks were covered and even Santa left his sleigh at the Mall of America shortly before hundreds of protesters began chanting for justice during a Black Lives Matter protest on Wednesday. Read more in NEWS.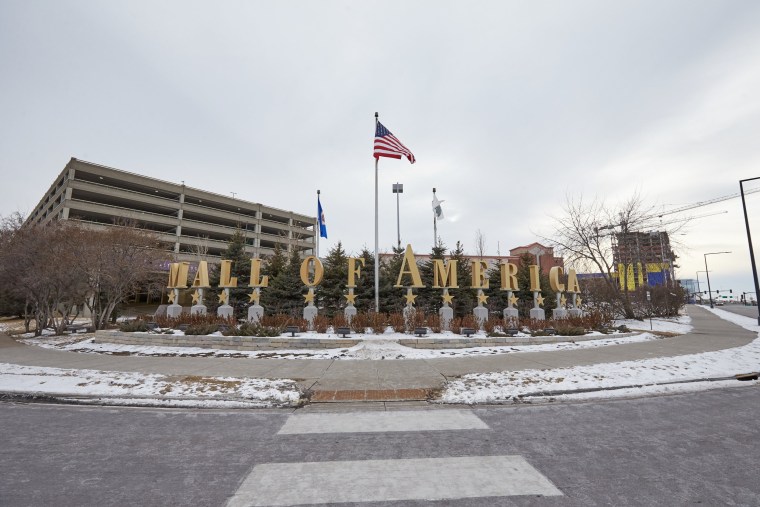 3. Japanese Journalist Held Hostage in Syria: Report
Japan's government on Thursday refused to comment on claims that a Japanese freelance journalist is being held hostage in Syria for ransom. Reporters Without Borders said that Jumpei Yasuda could be killed by his captors if ransom demands are not met. Read more in NEWS.
4. Big Easy Button: App Fights Crime in New Orleans
A year ago, New Orleans' storied French Quarter was facing two big problems: a shortage of police and a spike in crime. But the latest data from a private-public partnership that's been described as "Uber for cops" — initially financed by the city's fed-up trash king — shows that there just may be an app for that. Read more in TECH.
5. Woman Dies After Being Removed From Hospital
A Florida woman who refused to leave a hospital when she was discharged died Monday after she was forcibly removed by police, authorities said Wednesday. Read more in NEWS.
6. School Offers to Rehire Lunch Lady Who Gave Free Meal
school cafeteria worker allegedly fired after she gave a hungry student a free lunch has been offered her job back, the Idaho school district involved said. Dalene Bowden, a server at Irving Middle School in Pocatello, told NBC affiliate KPVI in Idaho that she gave a hot meal to a 12-year-old girl with no lunch money who said she was hungry on Dec. 15. Read more in NEWS.