Good morning. Here are six of the top stories we are following Thursday morning at NBC News:
1. Air Force strips 34 nuclear officers in cheating scandal
The officers, all assigned to the Malmstrom Air Force Base in Montana, are accused of sharing the answers on a monthly proficiency exam — potentially the largest cheating scandal in the department's history. Read more in US NEWS.
2. And the nominees for the Academy Awards are ...
Con-men caper "American Hustle" and space thriller "Gravity" led the Oscar nominations Thursday with 10 nods each, with slavery drama "12 Years a Slave" fast behind with nine. Read more in ENTERTAINMENT.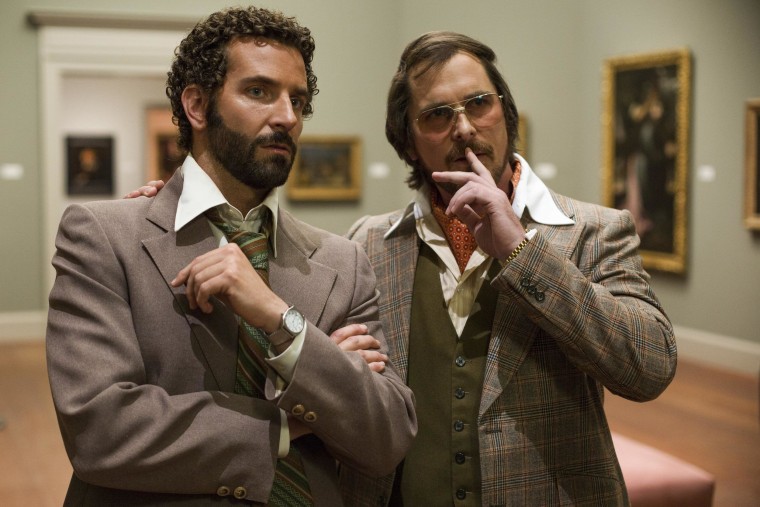 3. School shootings a reminder that America's teachers aren't adequately trained
While a brave social studies teacher in New Mexico is capturing headlines for helping to talk down a student shooter, experts say that educators need to be better prepared. Read more in US NEWS.
4. Wide range of cost to have a baby highlights health care's financial pains
A new study found that having a baby in California can range between $3,000 and $37,000 — with no logical explanation for the staggering difference. Docs say it shows the "appalling state of affairs of health care" in America. Read more in HEALTH.
5. Documents reveal feds knew dangers of transporting oil by rail even before deadly train crash
Experts say there isn't adequate infrastructure or regulation in the industry after a spate of fiery train wrecks show the risks of moving crude oil by rail. Documents obtained by NBC News reveal regulators have known about those risks. Read more in INVESTIGATIONS.
6. Smog smothers Beijing, choking China's capital.
China's capital was shrouded in thick smog, cutting visibility down to a few hundred meters as a count of small particulate pollution reached more than 20 times recommended levels. Read more in WORLD.
But if smog blocks out the sun, you can always throw up a video of it, as officials in Beijing have done here:
... What's trending today
And among the things causing a buzz today is the animatronic "devil baby" scaring up unsuspecting victims. TODAY's Matt Lauer visited the team behind the devil spawn, but you can see for yourself: