Good morning. Here are some of the stories we're following today:
1. Deadly Storm Heads Toward Northeast, Central U.S.
The deadly winter storm system that tore through the central U.S., leaving 43 people dead in less than a week, marched east Tuesday, promising a dangerous mix of snow, sleet and floods. Hundreds of flights scheduled for Tuesday are delayed or canceled, and flooding worries still plague the Midwest. Read more in WEATHER.
2. 'Affluenza' Teen, Mother Detained in Mexico
Ethan Couch, the Texas teen infamous for using "affluenza" as a defense in a fatal drunk-driving crash, was apprehended in Mexico after weeks on the run. The teen — whose lawyers in the 2013 case argued he was unable to distinguish right from wrong due to his privileged upbringing — and his mother were taken into Mexican custody around 6 p.m. Monday. Read more in NEWS.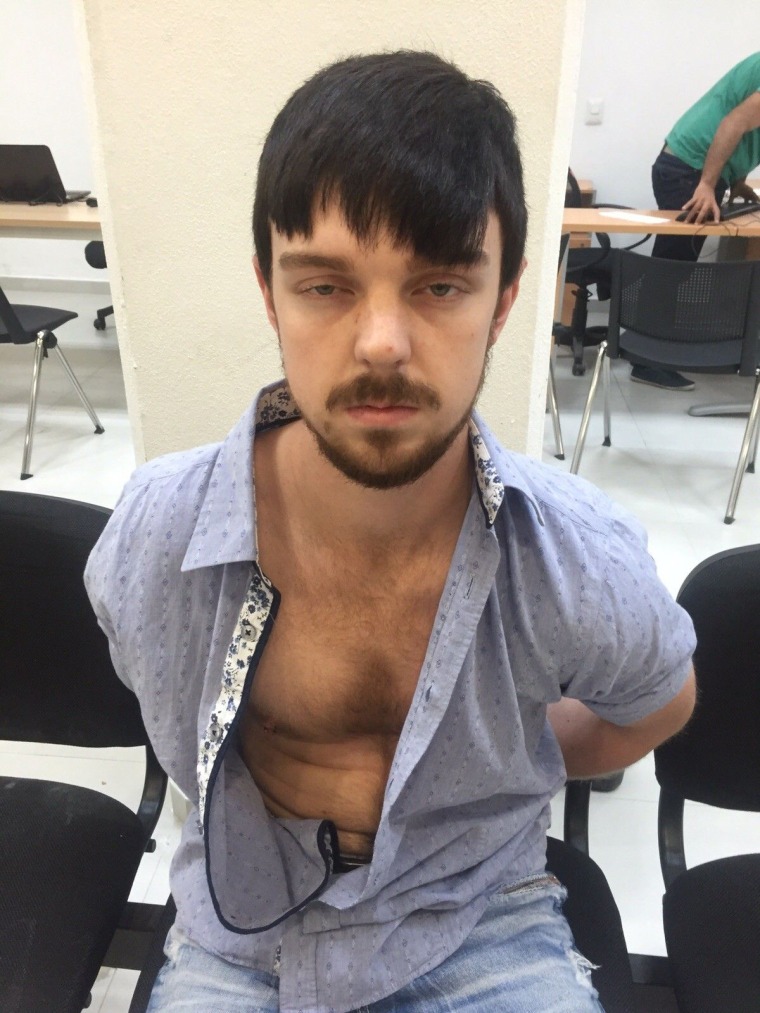 3. Grand Jury Declines to Indict Officers in Tamir Rice Case
A grand jury that met for two months has decided not to indict the two Cleveland police officers involved in the fatal shooting of 12-year-old Tamir Rice last year. Tamir was playing with a pellet gun in a park and looked older than he really was, said Cuyahoga County Prosecutor Timothy McGinty. "He had reason to fear for his life," McGinty said of rookie cop Timothy Loehmann, who fired the fatal shot. Read more in NEWS.
4. Daughters Remember Chicago Grandmother Killed by Police
Bettie Jones, who was shot dead by Chicago police in what authorities called an accident, was "just being a good citizen," when she let officers into her home Saturday, her daughter told NBC News. Jones' upstairs neighbor, 19-year-old Quintonio LeGrier, was also killed in the incident. The student's father sued the city of Chicago Monday, contesting the claim by police that the teen had been a "combative subject." Read more in NEWS.
5. Two Arrested in Belgium Over Suspected New Year's Plot
Two people have been arrested on suspicion of planning year-end terror attacks targeting symbolic locations in Brussels. The arrests came after a series of raids in the Brussels, Liege and Brabant regions turned up military-style training uniforms and ISIS propaganda material but no weapons or explosives. Read more in NEWS.
6. Lemmy Kilmister of Motörhead Dies at 70
Ian Kilmister — the iconic Lemmy of British heavy metal band Motörhead — died Monday at 70 of "extremely aggressive cancer," the band said. Kilmister, who founded Motörhead and was the sole original member still in the group, was diagnosed with the disease just two days earlier, the band said. Read more in POP CULTURE.
7. Trump Calls New Hampshire Newspaper 'A Pile of Garbage'
Donald Trump referred to The Union-Leader, New Hampshire's biggest newspaper, as a "pile of garbage" Monday after a front-page editorial appeared called the GOP front-runner an insult to the intelligence of voters in the state. Read more in POLITICS.
Nightly Spotlight: Harlem Globetrotters Legend Meadowlark Lemon Dies
Meadowlark Lemon, the undisputed master of the long-range hook shot, rubber-band ball and other crowd-pleasing tricks during the 25 years he wore the Globetrotters' star-spangled red, white and blue uniform, died Monday. He was 83.