MADRE DE DIOS, Peru — In a forest clearing here in the Peruvian Amazon, traditional medicine expert and Ayahuasca shaman Alberto Ynuma Fernandez, 56, is crushing leaves to produce a bright pink paste. This isn't his day job, however — he's also a lay teacher of the tenets of Catholicism and an important presence for the Roman Catholic Church, which in recent years has ramped up its focus on the Amazon and the millions of indigenous people who live there.
Throughout July and August, major fires raged through Brazil, Bolivia and other Amazon basin countries after blazes intended for clearing agricultural land grew out of control. By Aug. 21, the fires dominated global media coverage and #prayforamazonas and #prayforamazon were trending across social media.
But for the Catholic church and the people of the Amazon, prayer is not enough. In addition to a special meeting of Amazon bishops in Rome in October, the church is also supporting projects aimed at a more sustainable way of life for rural communities.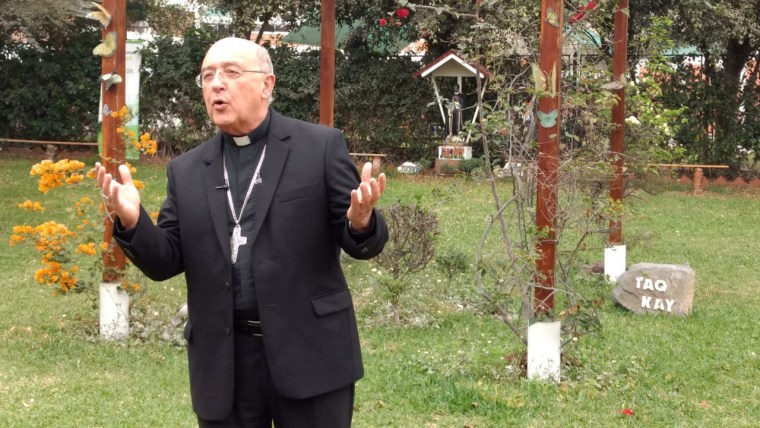 In just one week in mid-August, more than 9,500 new forest fires were started across Brazil, but experts warn this is only a visible symptom of the other challenges the Amazon faces.
A recent report from the Intergovernmental Panel on Climate Change (IPCC) said the best chance for reducing deforestation was by ensuring indigenous people, who manage or have land rights to more than 22 percent of the world's tropical forest carbon, have titles to their land that provide protection from illegal miners or ranchers.
Will Baldwin-Cantello, global forest practice leader for WWF International, said there are many parts of the Amazon — the Bolivian lowlands, for example — where most indigenous and local communities have their tenure rights formally recognized by statutory law and play an important role in conservation.
"Yet, in many cases, these groups struggle to maintain their livelihoods and to halt the pressures from land conversion, due to the expansion of agriculture and cattle, or pressures from traditional extractive activities, like oil or minerals," Baldwin-Cantello said.
In January 2018, Pope Francis visited the Amazon, home to 30 million, including millions of indigenous people. In preparation for the Amazon-themed synod, or bishops meeting, that will take place in Rome next month, more than 87,000 indigenous people from 370 communities have been consulted about what challenges they face, according to Cardinal Pedro Barreto, archbishop of Huancayo and one of the organizers of the Amazon synod.
"For the first time, the invisible will be the protagonist," he said.
An example of the practical presence of the Catholic Church can be found a few hours drive down the Interoceanic Highway from Puerto Maldonado in the community of Arazaire.
Here, the local arm of the Catholic charity Caritas, working with other nongovernment organizations, has helped with mapping and protecting the borders of the territory and with providing technical support for fish farming and agroforestry.
On one day in September, Caritas had a human rights lawyer and an agronomist present — both of whom have been key in helping to draw up a communal plan for sustainable income-generating activities.
In another community called Boca Pariamanu, shaman and catechist Ynuma Fernandez told NBC News the church is on a new path.
"It isn't just bringing the word of God, but also practical benefits to our communities, including education and health care," he said.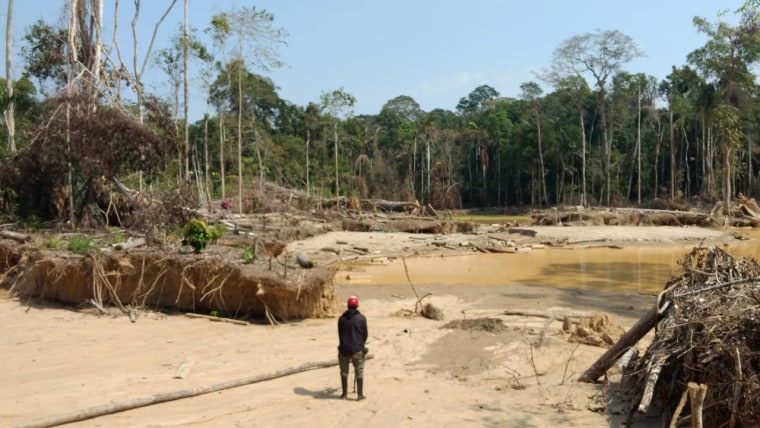 Last Friday, leaders from seven Amazon basin countries signed a formal agreement to form a disaster response network and improve satellite surveillance of deforestation and fires. But on the ground, the state is often not present, according to Julio Ricardo Cusurichi Palacios, president of Fenamad, a group of 37 indigenous groups based in the Madre de Dios region.
He said that although the church has been an "accomplice" in cultural and language loss among indigenous groups in the Amazon basin, the institution often has a stronger and more beneficial presence than the state.
"The government almost never visits many of our settlements," he said. "I think it is good for the church to have a bigger presence, if it is also willing to accept the value of traditional knowledge and culture."
The Catholic church isn't the only religious organization aiming to be more involved in conservation and social justice: The Interfaith Rainforest Initiative is an international, multifaith alliance aiming to use faith-based leadership to end tropical deforestation.
Governance expert Frances Seymour, a senior fellow at the World Resources Institute, said the outcomes so far had been raising faith leaders' awareness about the value of forests, as well as providing a forum for discussion between faith leaders and indigenous leaders.
"While awareness is only the first step toward action, it's an important one: Getting an issue on the agenda, and moving it up on the priority list of busy people, is essential," she said.