Take a notorious South American drug lord, build a mansion in the jungle and add some hippopotamuses. What could possibly go wrong? According to the BBC, hippos once owned by the late Colombian drug baron Pablo Escobar have taken over the countryside near his former ranch in Antioquia, 200 miles northwest of Bogota, presenting a real problem for locals and wildlife officials, who are dumbfounded on what to do with them.
In the early 1980s, after Escobar had initially become rich, he built himself a zoo. He smuggled in elephants, giraffes and other exotic animals, among them four hippos — three females and one male. When the ranch was confiscated in the 1990s, the animals were removed. All except for the hippos, that is.
All the while, the hippos themselves thrived, and multiplied, as hippos do. And now, nobody knows how many there are. The local environmental authority, which bears responsibility for them, estimates between 50 and 60, with most living in the lake at the park.
In 2008, National Geographic even filmed the Escobar hippos: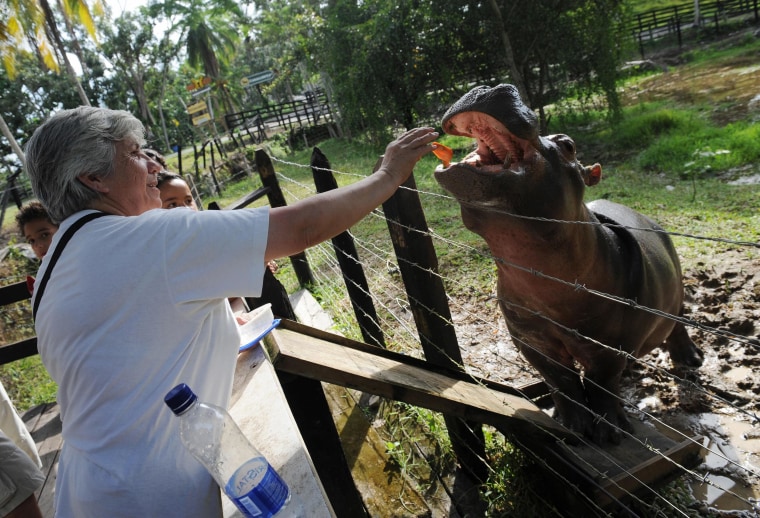 In-Depth:
— Lou Dubois