CARACAS - A Venezuelan court ordered the arrest on Thursday of opposition leader Leopoldo Lopez on charges including murder and terrorism linked to street protests that resulted in the deaths of three people the day before.
Using a slogan "The Exit," the U.S.-educated Lopez has for two weeks helped organize sporadic demonstrations around the country to denounce President Nicolas Maduro for failing to control inflation, crime and product shortages.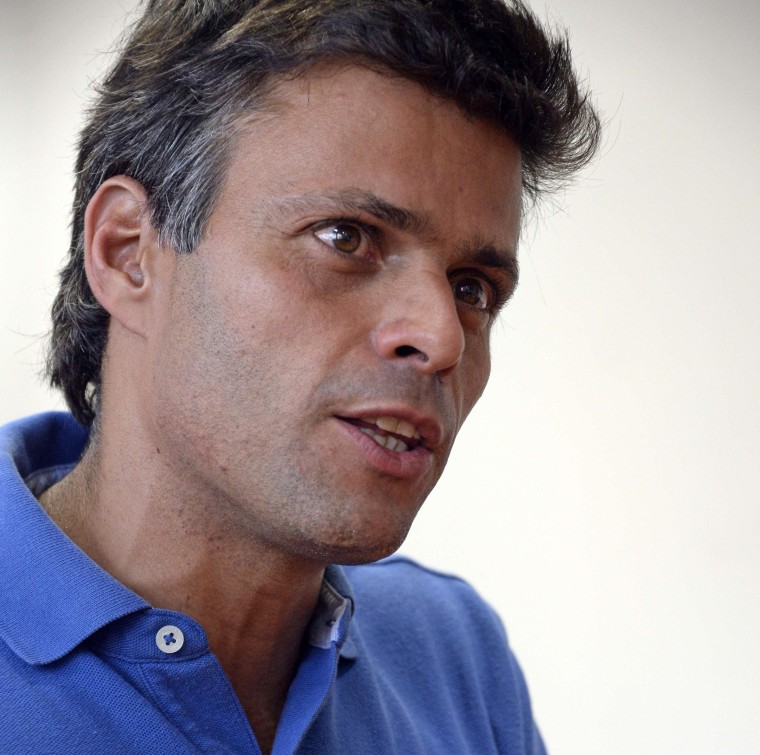 The president accuses him of sowing violence to try to stage a coup similar to the one 12 years ago that briefly ousted late socialist leader Hugo Chavez, though there is little indication that the protests could topple Maduro.
"There you have the face of fascism!" Maduro said in a speech to the nation on Thursday night, showing photos and video of Lopez at Wednesday's protest in the capital Caracas, some of the footage set to doom-laden music.
"I tell these fugitives from justice: give yourselves up! ... They should go behind bars," Maduro thundered, adding both the intellectual authors of the violence and those who fired shots had been identified by authorities.
Despite the government's strong words and a brief visit by police to the headquarters of his Popular Will political party, Lopez, 42, was not arrested on Thursday.
Colleagues said he spent the day with advisers at his home in the same wealthy eastern district of Caracas where he was once mayor. After Maduro's late-night speech, he took to Twitter and challenged the president to have him arrested.
"You do not have the guts to put me in jail Or are you expecting orders from Havana? I say: The truth is on our side
--Reuters