All 10 countries with the highest child homicide rates worldwide are in Latin America and the Caribbean, with Honduras topping the list, according to a report released Wednesday by Save the Children, an international non-profit organization.
Such extreme violence is one of the most striking ways that Save The Children says some at least 700 million children worldwide are robbed of their childhoods. The organization also named other factors such as poverty and hunger.
"Children have the right to survival, food and nutrition, health and shelter. They also have the right to be encouraged and educated, both formally and informally. And they have the right to live free from fear, safe from violence and protected from abuse and exploitation," the organization said.
Child homicides happen in all countries, rich or poor, but the rise in violent criminal activity in Latin America and the Caribbean is contributing to the regions' high child homicide rates. The violence puts childhoods at risk in other ways. Where gang violence is present, such as in El Salvador, children stay away from school and young people are unable to hold jobs, Save the Children said.
Save the Children received wide acclaim for their campaign video on refugees last year, which got almost 2 million views.
In its report, Save the Children ranked countries overall based on eight indicators related to child health, education, labor, marriage, childbirth, and violence. Western European countries, such as Norway, Portugal, and France, round out the top tier of best rankings, with countries from other regions, such as Slovenia, Japan, Israel, Estonia, and Qatar making the top tier list as well.
Save the Children released another dramatic video coinciding with their report, raising awareness of violence against children with this "unboxing" video.
The United States and Russian Federation rank at the bottom of the top tier, at 36th and 37th, respectively. Latin countries make up the bulk of the second and third tier of the four-tiered ranking system, with Chile ranking the highest of any Central or South American country. Mexico, the largest contributor of Latino immigrants to the United States, ranked 90th on the list, with Cuba at 61, Costa Rica at 66 and Argentina at 67.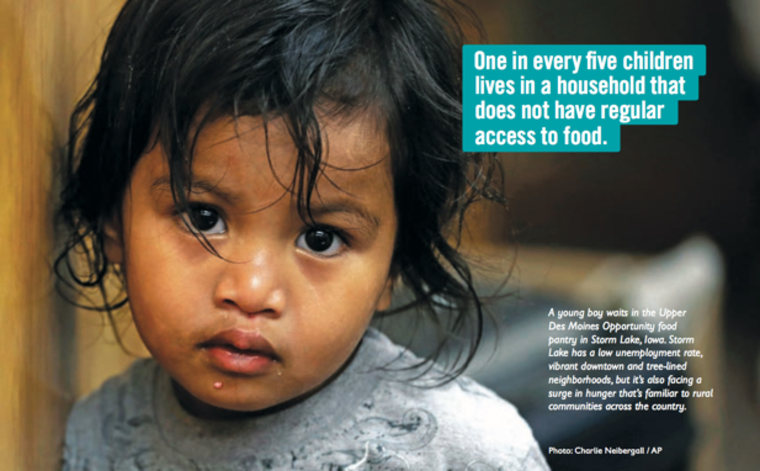 One of the reasons the United States ranks so low, says Save the Children, is because of the extreme variability among the U.S. states. For instance, according to the report, an estimated 750,000 children drop out of high school before graduating and about 5,000 children were either murdered or committed suicide in 2015. However, some states perform more poorly than others, with Arizona, Nevada, and New Mexico ranking among the bottom 10 states, notable because they are states with high Latino populations.
Texas, Florida, Arizona and New Mexico have among highest rates of food insecurity; both Texas and New Mexico have high Latino populations under 18 years old. According to Pew Hispanic Research, 34 percent of the Hispanic population in Texas live in poverty.
In education, Arizona, Nevada, New Mexico and Colorado, ranks among the bottom 10 states. Over 31 percent of high school students in New Mexico, for instance, do not graduate. In Florida that number is almost 22 percent and in Arizona the dropout rate is almost 23 percent, same as in Colorado. Nevada's dropout rate is almost 20 percent.
Among states with high teen birthrates, Texas and New Mexico rank in the lowest tier of states, with Texas and New Mexico both at 34.6 birth per 1,000 teens, according to the report. In total, nearly 230,000 babies were born to girls aged 15 to 19 in the U.S. in 2015.
Education is one of the biggest challenges that the organization sees worldwide.
"Hundreds of millions of kids don't go to school – 1 out of every 6 school-aged children – because they are forced to work, don't have the resources they need, or simply because they are girls," said Dr. Jill Biden, Chair of the Board of Trustees at Save the Children.
Other findings from the reports are:
Every day, more than 16,000 children die before reaching their fifth birthday
About one quarter of all children under five suffer from malnutrition, which stunts growth physically and mentally
One in six school-aged children worldwide is currently out of school
Conflict has forced nearly one child in 80 from their homes· 168 million children in the world are involved in child labor – 85 million in hazardous work – which is more than all children living in Europe
One girl under 15 is forced to marry every seven seconds
Every two seconds, a girl around the world gives birth
Every day, more than 200 boys and girls around the world are murdered
More than 541,000 U.S. children live in households with severe food insecurity and experience hunger regularly