2015 has been an incredible publishing year for Latino literature. My previous lists highlighted titles by veteran voices and by up-and-coming writers who are currently building their reputations one book at a time. The poet Ada Limón made our community proud when her book Bright Dead Things was named a finalist for the prestigious National Book Award—a rare recognition for a Latino author. That honor was particularly significant because her book was published my Milkweed Editions, a small publisher from Minneapolis. Readers of Latino literature know that sometimes they have to seek out the small presses to discover the gems.
Small, independent and university presses continue to be the strongest supporters of Latino letters, and it's just as critical to support these publishers so that they can continue to introduce literary debuts and publish less commercial projects by established writers. The following is a list of eight great books from the indispensable small presses:
1. The Distant Marvels by Chantel Acevedo (Europe Editions)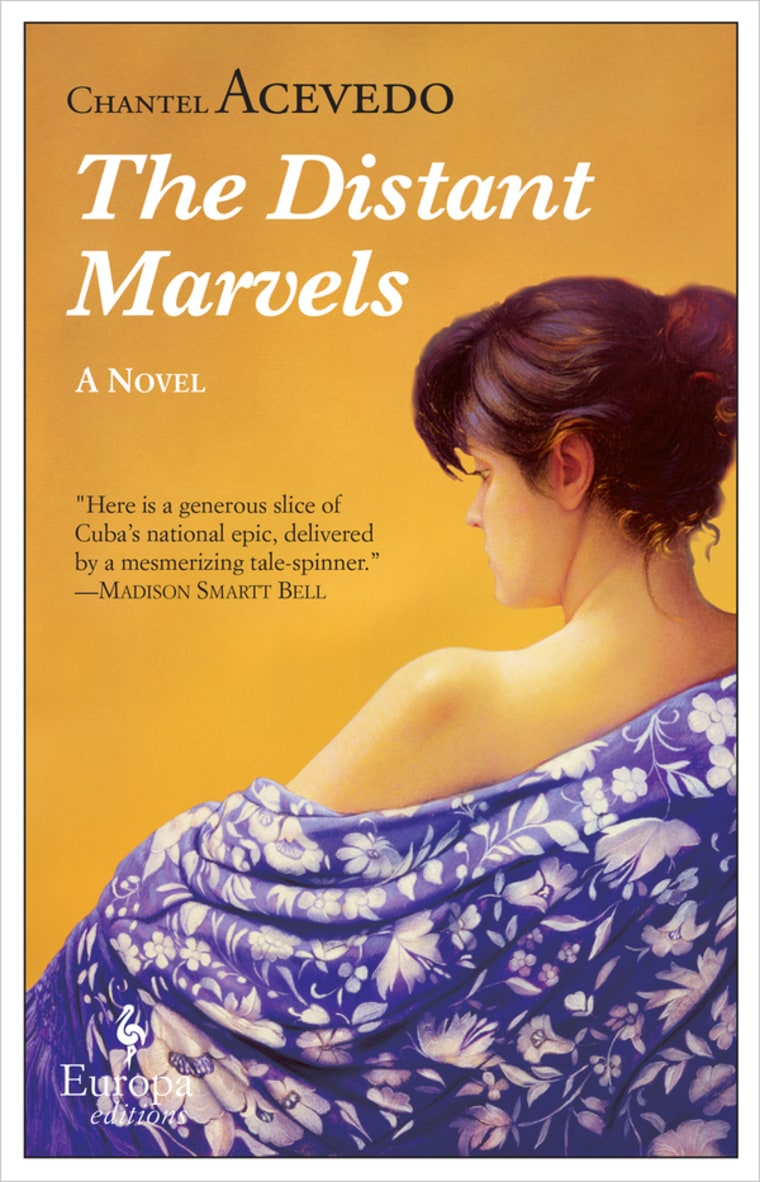 María Sirena, a gifted storyteller, encounters her most challenging task yet: to help the seven women she's ensconced with to weather the storm of the century by spinning a tale that reconstructs the vibrant culture currently ravaging their beloved Cuba. The women find hope in locating their stories within the island's troubled history and solace in discovering that they can be just as resilient. Acevedo's gorgeously written novel is a heartwarming allegory of survival.
2. A Crown for Gumecindo by Laurie Ann Guerrero (Aztlán Libre Press)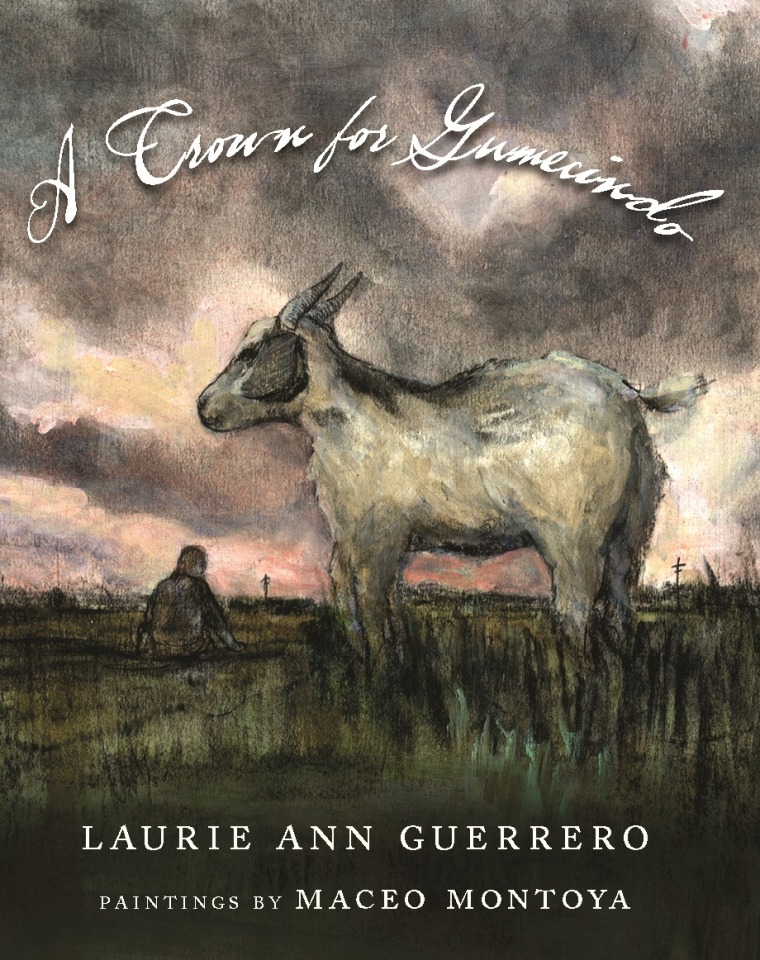 Complimented by the striking paintings of Maceo Montoya, this one-of-a-kind book of poems chronicles a granddaughter's grief after the death of her grandfather. Guerrero looks to the Texas landscape for inspiration, finding language to express love and longing during a moment when most people are at a loss for words: "Aching in their skins, faces split as mine,/ the mesquite knows best: you died entirely/ without me. This is a new kind of crying: an untold red I have never known."
3. Painting Their Portraits in Winter by Myriam Gurba (Manic D Press)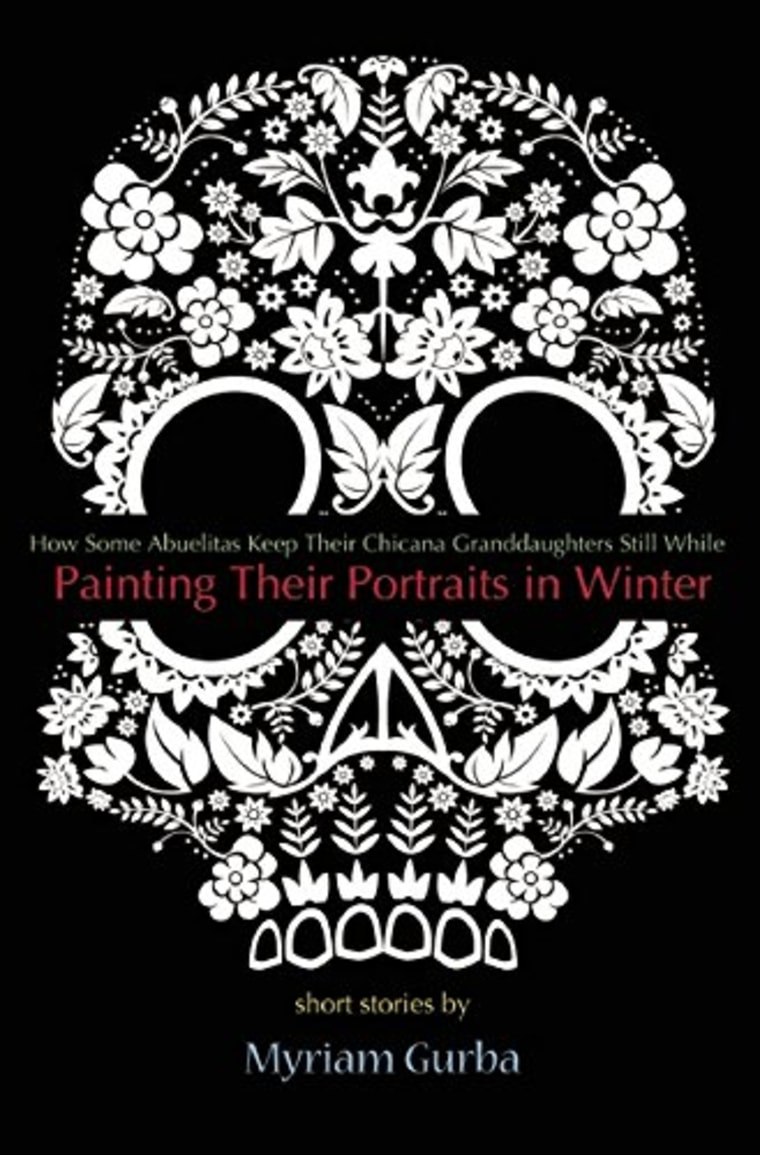 Always edgy, thought-provoking and funny, Gurba doesn't resist invoking Mexican superstitions, traditions and cuentos (stories) and giving them fresh perspective with this collection of stories that is a satisfying follow-up to her award-winning book Dahlia Season. At every turn Gurba dares to upend the sexist elements of Mexican lore and to reimagine the familiar narratives through a feminist lens, reminding us that the old stories still matter, but that there's room for improvement.
4. The Remembering Day/ El día de los muertos by Pat Mora (Arte Público Press)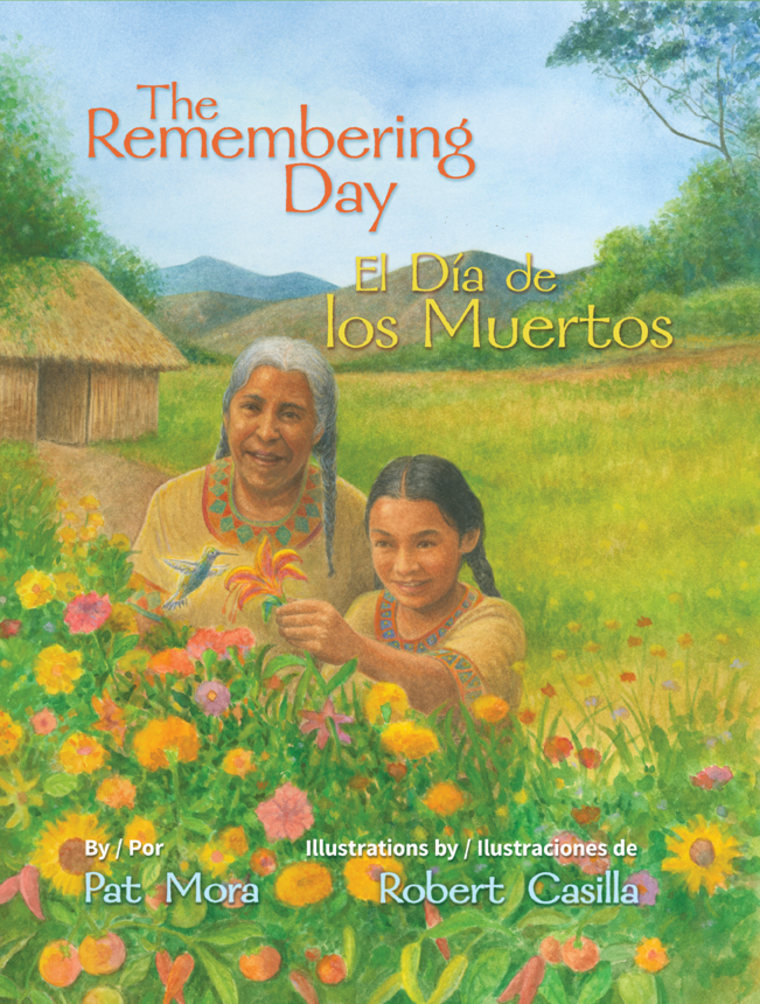 In this endearing bilingual children's picture book, illustrated by Robert Casilla, Mora takes readers back to the origins of the Day of the Dead, when the act of honoring the departed was less showcase and more personal connection. At the center of this valuable lesson is Bella, who learns from her grandmother the difficult truths about mortality, and the beauty of legacy and memory. This delicate subject matter is masterfully handled by Mora, a storyteller of unparalleled sensibility.
RELATED: 10 Great Latino Books Published in 2015
5. The Siren World by Juan J. Morales (Lithic Press)
A poet of Ecuadorean and Puerto Rican descent, Morales unites the colonial histories of his ancestral homelands through the story of the Americas. But since he cautions: "it takes a thousand voices to tell a single story," the 54 poems in this collection are only a glimpse—but an intimate introduction—of a journey through South America and the Caribbean. These poems pay loving tribute to cultural heritage, family story and to the never-ending search for home.
6. Latina/o Heritage on Stage: Dramatizing Heroes and Legends edited by Daniel Enrique Pérez (The Lion and the Seagoat)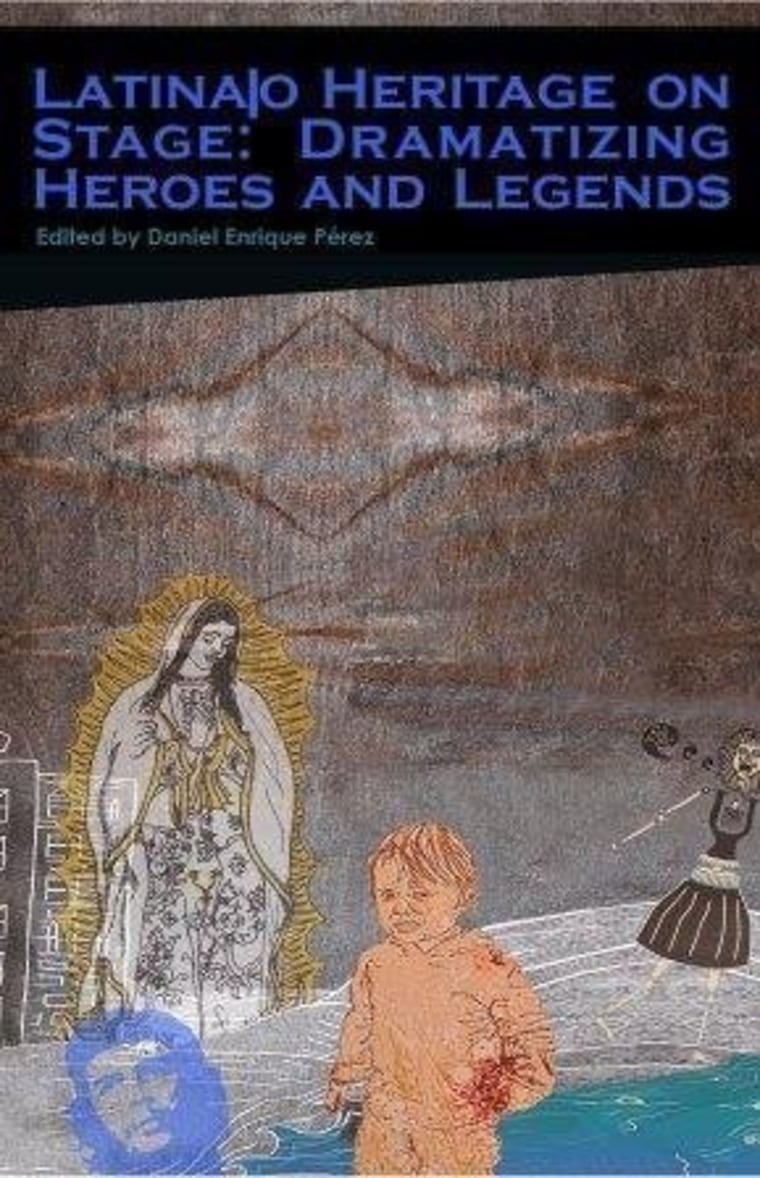 The seven compelling plays in this anthology speak to the ways the icons and myths south of the border become relevant to the lives and imaginations north of the border. These U.S.-Latino playwrights bring such figures as La Llorona, Che Guevera and Sor Juana Inés de la Cruz to the stage to debunk trite stereotypes about Latino spirituality and culture. A stand-out piece is Stella Pope Duarte's political and hilarious one-act play "Joe Arpaio Meets La Virgen de Guadalupe."
7. Karankawa by Iliana Rocha (University of Pittsburgh Press)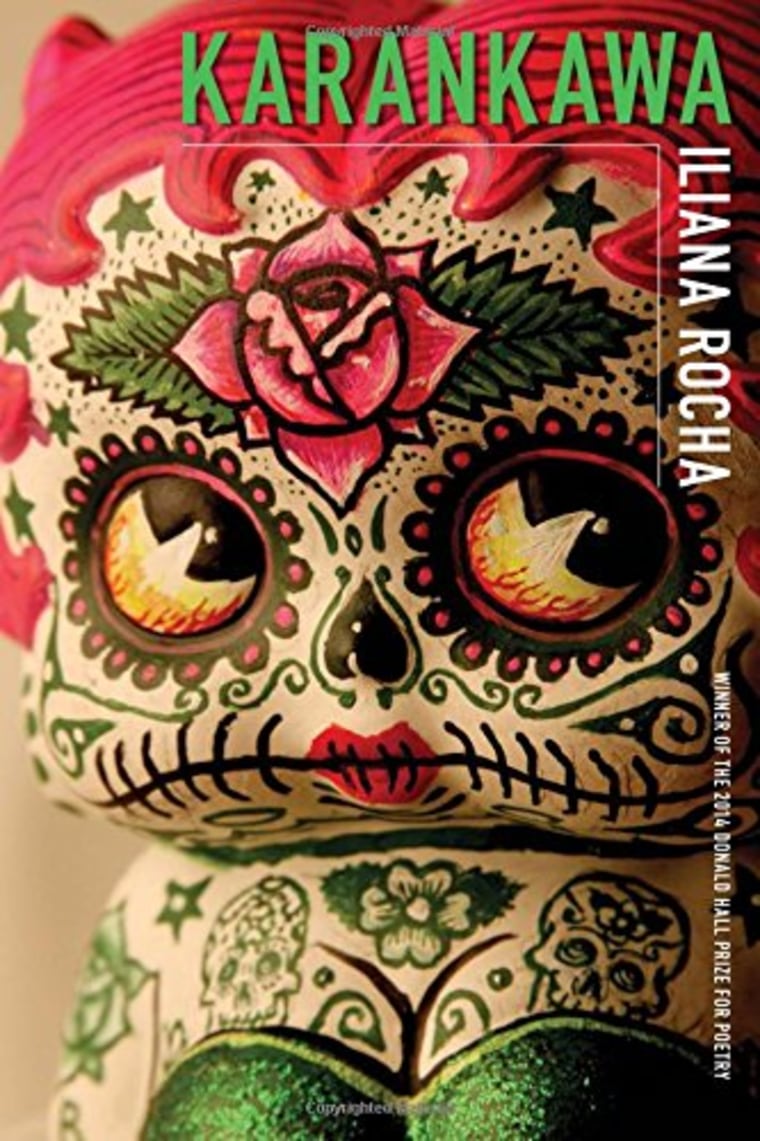 This arresting debut collection of poems is a powerful exploration of the trauma buried in the land and buried within the body—the hurricanes that trample the Texas landscape mirror the turmoil of a young woman's shaky journey through adolescence and adulthood. Rocha's dark imagery hovers above the moments of grief, danger and recklessness like thunderclouds, but even those clouds disperse letting the light shine through: "I won't/ pull back the dirt. I won't confess. I won't/ regurgitate sadness—enough ghosts."
8. Why I Don't Write Children's Literature by Gary Soto (ForeEdge)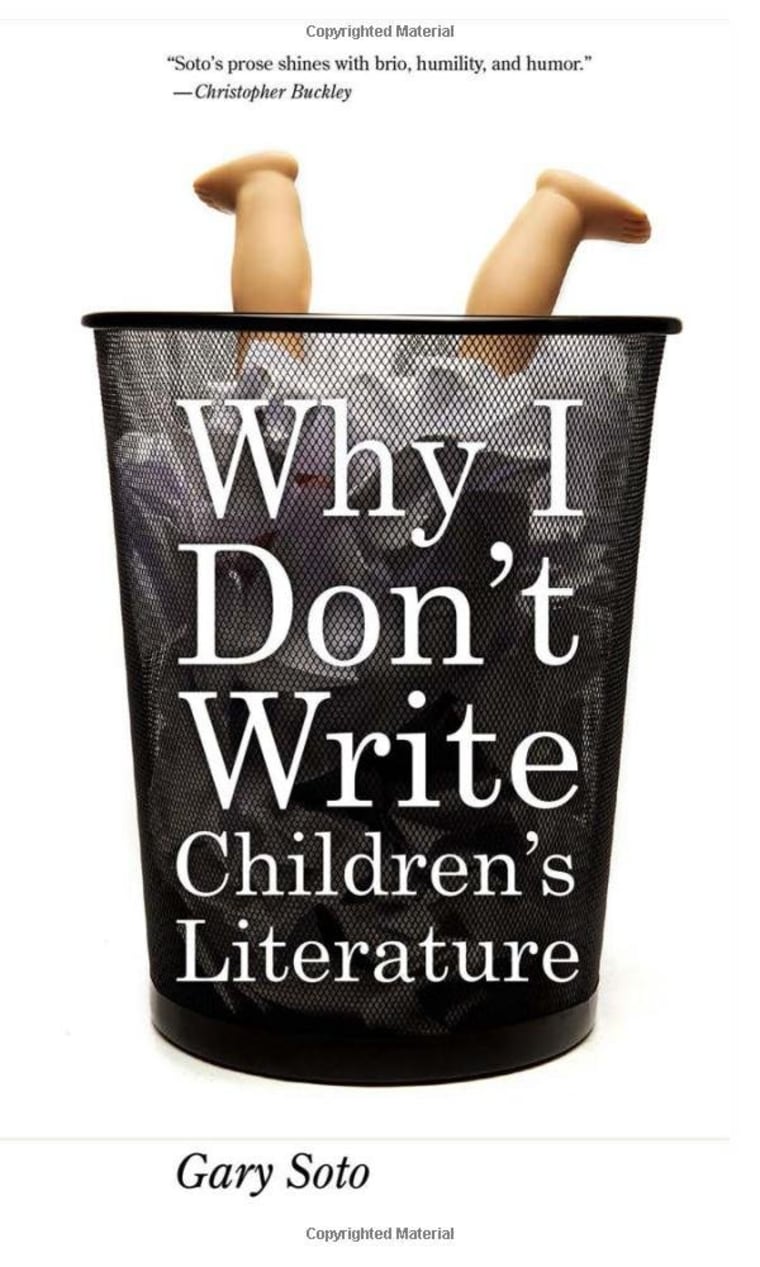 Two years ago, Soto wrote What Poets Are Like: Up and Down with the Writing Life, a witty series of anecdotes about his journey as a struggling poet. The tongue-in-cheek title of this collection offers one window into the ways those struggles never ended, even as he found success as the author of picture books and YA lit. Soto reflects on his role as an aging artist, a man feeling more and more disconnected to the population his books have served for decades. Yet strangely enough, his sense of failure only makes him that much more worthy of being a voice during these disorienting and uncertain times.