At the 2016 Latino State of the Union, Rep. Joaquín Castro (D-TX) and a group of political experts and Latino civil rights activists came together to discuss legislation hindering voting rights, disproportionate criminal justice and recent education reforms.
The Mexican American Legal Defense and Educational Fund hosted the discussion between leaders working to pass legislation that benefits Latino communities. NBC Latino senior political writer Suzanne Gamboa moderated a discussion between representatives from MALDEF, the League of United Latin American Citizens (LULAC), the National Urban League and TheDream.US.
Castro began by detailing his grandmother's immigration story, saying she came to the U.S. at a time when "No Dogs, No Mexicans" signs could be found in shop windows. Then he described the discrimination Irish immigrants faced and how Japanese and German immigrants were placed in internment camps during World War II.
"Over the years, not just in 2016, there have been points in our nation's history when our politics become a race to the bottom," Castro said. "… The challenge for us now, on all of these issues, is to make sure we don't take those steps back, and that we don't relive our past mistakes as a country. This is the United States of America. We must, most of all, be a united people."
RELATED: Rep. Joaquín Castro: Stop Using the Word 'Alien' in Federal Law, Signs
After Castro addressed Donald Trump's anti-immigrant comments and the effects of that rhetoric, Castro shifted the conversation's focus to the legislation activists are working to pass.
"All of these issues, from education to employment to immigration, all of them require the participation of Americans," Castro said. "As Latinos ascend and become a higher or greater percentage of the citizenry, we have to make sure our voices are heard, and that we are going to the ballot box and doing our job."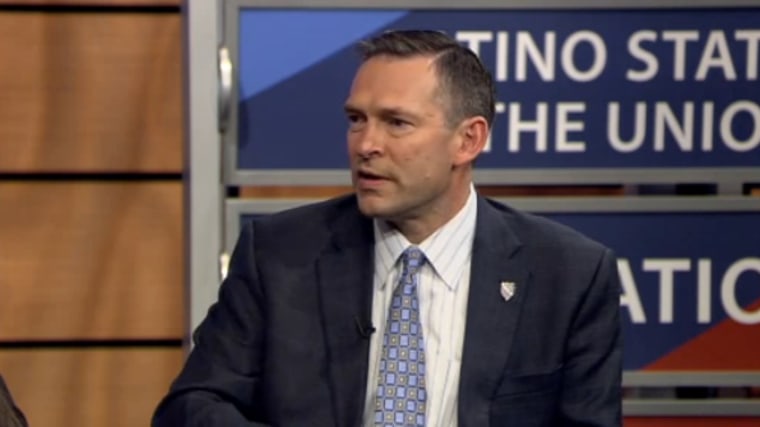 Brent Wilkes, executive director of LULAC was asked which voter turnout efforts have been the most effective during the 2016 presidential primary season.
Wilkes said that LULAC has focused on getting more Latinos registered to vote and caucus because Hispanic voters go to the ballot boxes at similar rates of non-Hispanic voters.
"This isn't a turnout gap, but a registration gap," Wilkes said.
He said about 1,000 Latinos caucused in Iowa for the 2012 election, but after mass voter registration efforts, 13,000 turned out for Iowa's caucus.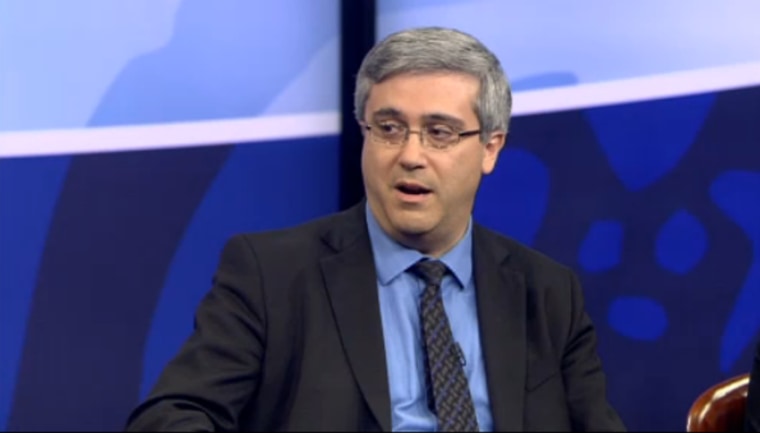 "This year we are expecting 27.3 million Latinos will be eligible to vote," Wilkes said. "More than half will be part of the millennial population. The trick has always been to get them to register."
MALDEF President and General Council Thomas Saenz said there is no question that the power of the Latino vote is growing. But despite the growing Latino population, state legislation throughout the U.S. actively hinders Blacks and Latinos from actually registering to vote.
"There are going to be some in the political arena who believe that it is to their own benefit to block those voters from participating," Saenz said. "It is incumbent on all of us to ensure that those voting rights are protected."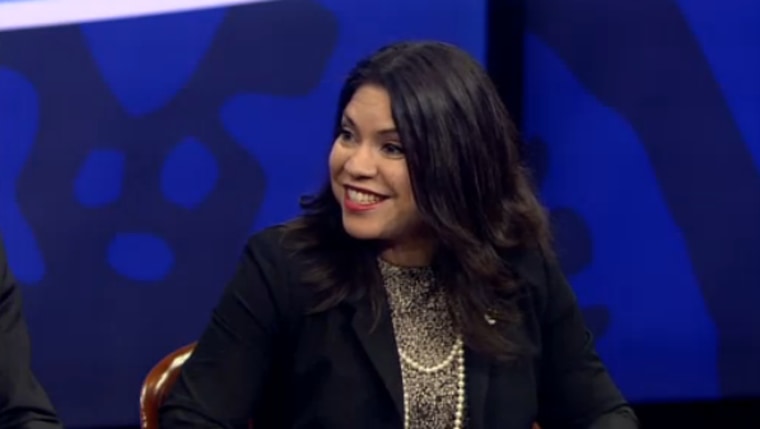 While regulations like voter ID laws in the U.S. disproportionately affect non-white Americans, Susie Saavedra, the Senior Director of Policy and Legislative Affairs for the National Urban League, emphasized that there are other issues in which Latinos have a long way to go before reaching full parity with white Americans. Saavedra emphasized that 50 percent of Latinos have broadband internet, compared to 72 percent of non-Latino whites.
RELATED: Immigrants Qualifying for Executive Actions Deeply 'Embedded' in U.S.
"Without access to internet our children cannot complete their home assignments online, and we know the majority of teachers are now assigning homework that requires the use of the internet," Saavedra said. "You cannot apply for a job without online access because the majority of employers are moving away from paper application to now online apps."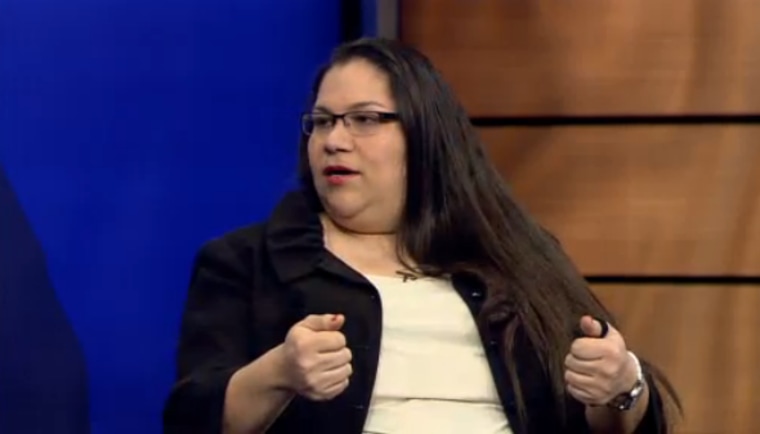 Saavedra said the Latino social experience is marred with disparities, from unequal educational opportunities to disproportionate policing.
Maria "Gaby" Pacheco, the program Director for TheDream.US, said those who qualify for DACA (Deferred Deportation for Childhood Arrivals), feel a "golden door" has opened to finding a path to citizenship. She said the Supreme Court's ruling on DACA could have a profound impact on immigrant communities throughout the U.S.
"DACA has been a game changer for the immigrant community and DREAMers who have applied for it," Pacheco said. "… Since I can remember, part of the equation was not just immigration reform, but fighting so other people around us."