Throughout the month of March, NBCBLK, NBCLatino and NBC Asian America have partnered with the Ms. Foundation for Women for #31Days of Feminism to spotlight women of color who, through their actions and words, lead the way toward a more equal world.

Elisa Anna Charters, President and Founder of Latina Surge and Surge the Brown-Out, advocating for diversity and representation in corporate and government boards and commissions. She is also Vice Chair of the New Jersey Health Care Facilities Financing Authority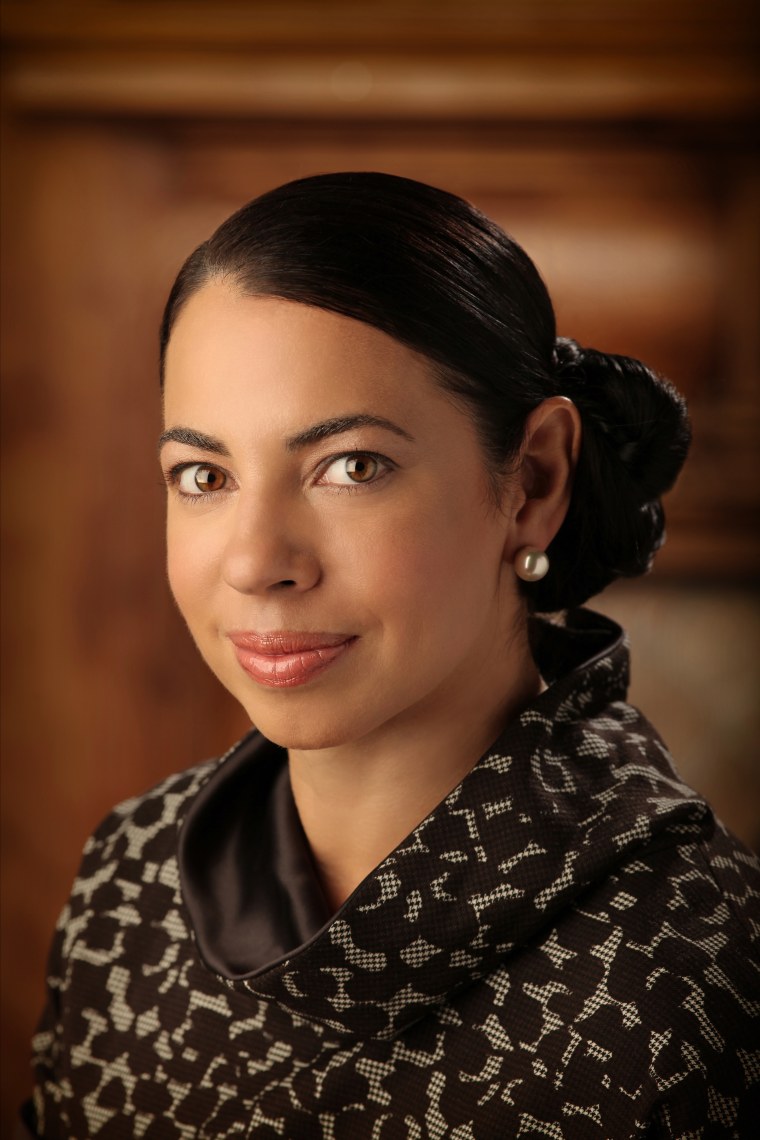 What do you love the most about the work you do?
The majority of the work that I do relates to serving the community and the public. I love the full range of opportunity I have to help make our local communities and nation a better place for its diverse people, and its environment with all of its living entities (even if it is in the smallest of ways!) I am inspired by people who commit to a cause, and who "walk the talk." I am passionate about justice and equality, and about making small daily statements through action to achieve significant impact towards inclusion.
What is feminism to you?
I have never associated with this term. I have always considered myself equal. I suppose "feminism" is the ideology that my mother instilled in me to have this mindset of equality. Clearly she did a great job!
Can you pinpoint the moment when you decided to become a feminist? If you don't consider yourself a feminist, why not?
For me, there was not this "feminist" a-ha moment. However, I first recognized my full empowerment after graduating from an all-girls high school, Lacordaire Academy, and when I started college as a chemical engineering major at NJIT. I recall being one of three women in a lecture hall of at least 50 young men…and it did not intimidate me or discourage me. I believed in myself, and I was simply a 'student' within the group.
The idea of disparity came later when I entered the workforce. This is when I became president of the employee resource group to do something about it. This is where the spark for my advocacy happened.
What is the best way we can all be "feminists"?
We can all be "feminists" by believing in ourselves, by having the courage to ask others for help when we need it, by supporting each other, and by having empathy for those who do not have a diversity lens. Most importantly, as "feminists" we cannot ask for empowerment, we must effectuate it!
Who are your "sheroes"?
Mother Teresa is my "sheroe" - one of the most powerful and well-known women of our modern history - she was a least wealthy individual with the greatest global influence and impact.
Joyti Singh, who by her brutal and tragic death as a victim of gang rape in 2012, has continued to inspire women around the world to end violence against women.
Favorite feminist anthem?
Beyonce "I am a survivor!"
Favorite feminist artist?
Lady Gaga for her activism.
Madonna for her self-empowerment.
Although "she" is a "he," Lin-Manuel Miranda, creator of "Hamilton" and "In The Heights," for publicly crediting his sister as a role model and inspiration for the music he loved growing up - and for the diversity and inclusion he exemplifies to the highest degree on so many levels. Women in his plays are of all colors, shapes and sizes, and he takes risks in reflecting the arts from an underrepresented perspective. He proves what could be 'the best' practical business case study example championing diversity and inclusion (Harvard Business Review where are you on this?!). Lin-Manuel has set a benchmark for the underrepresented, including women!