WASHINGTON -- And on the 38th day after Hurricane Maria hit Puerto Rico, there was light at Maria Ines Gamez's home in Utuado.
The power had been out at her place and pretty much all of her mountainous town since Sept. 20, the day Hurricane Maria whacked its way up the island.
"It was like when someone gives you a special gift that you've been hoping for, but it's a surprise. You feel excitement and happiness. ¡Ay! ¡Luz (light)!" Gamez said in Spanish on Monday.
Lights returned to the city center on Thursday night. Then Friday, her neighbors had electricity, but not Gamez. Her husband reported the situation to electric workers who went to her home Saturday and repaired wires that had been cut by the wind.
That afternoon workers gave her the go-ahead to flip a a switch. Her porch lit up.
"My daughter and grandchildren were there. We were excited and said 'Yay!' and applauded because the light had returned," Gamez said in an interview by a landline telephone that also began working when electricity returned. She had been without power since 7 p.m. on Sept. 20.
Gamez and her family went from room to room making sure the lights all worked. They checked the microwave and reset the clock on the stove, adjusting it to around 3 p.m. — Gamez said she didn't stop to note the time in all the excitement.
In the middle of switching on lights and appliances, they checked that the refrigerator had started up again. They poured water into trays to make ice.
As of Monday, 30.5 percent of Puerto Rico had electricity, according to the island's government. The restoration of electric power is central to Puerto Rico's recovery. The storm left virtually all of the island without power, and repair of the system has been slow.
Over the weekend, Puerto Rico Gov. Ricardo Rosselló said he was canceling a contract that the island's electric authority had awarded to Whitefish Energy. Questions have arisen over why and how the small Montana company ended up with a $300 million contract to restore Puerto Rico's electricity.
Related: Puerto Rico Power Authority Moves to Cancel Whitefish Contract After Plea From Governor
The U.S. Army Corps of Engineers and contractors it hired separately have been repairing power substations and working to restore electricity to the island. A couple of 25-megawatt generators have been test-fired to help restore power in a substation in San Juan.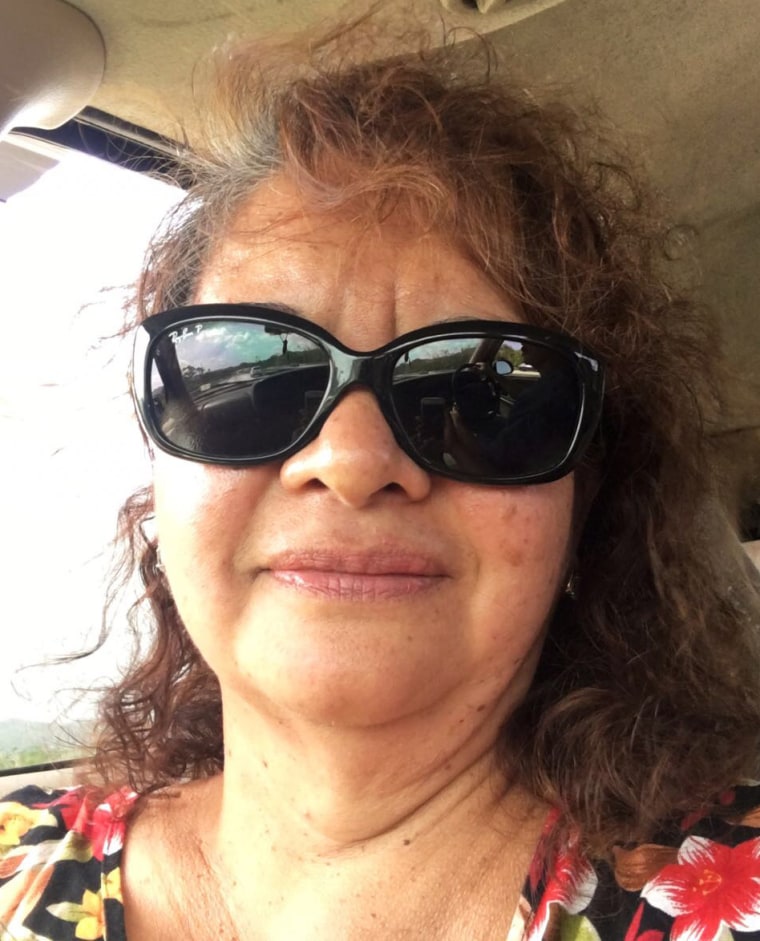 The Corps announced Monday that the generators began providing electricity as of Monday to the Palo Seco power plant near San Juan. They are providing 30 megawatts to the electric power grid and should help stabilize the power grid in San Juan and reduce outages, according to an Army Corps news release. Those generators were brought into operation through an Army Corps contract with Weston Solutions, based in West Chester, Pa.
The Corps also has installed high-capacity generators in critical infrastructure, such as hospitals and water and wastewater facilities.
Gamez was not always without power. A neighbor shared his diesel-fueled generator with her. She said she'd plug in to light the kitchen, but used it conservatively. She was able to cook because her stove is gas powered.
So much time without electricity was stressful, tense and very frustrating, she said. She's had to adjust to having power again, reminding her it was there after stepping into a dark room at night.
"You've gone into a room and it's a little dark, it was like, 'Oh yeah, there's light,'" she said.
The experience without power for more than month "shows us to appreciate the value of things like electricity," she said.
The family still lacks water from the tap and continues to get it from plastic pipes that detour water from a natural spring and spill it from their openings off a highway.
But she said now with power "we are content. We can make ice, drink cold things in the night. ... We can communicate with more ease because the telephone is electric, the quality of the sound and clarity, it's exquisite and enjoyable."
The light is good, she said, but added she'll miss some things about being without it.
"The stars were beautiful, beautiful. Very pretty. There was more time to socialize, to play with my grandsons, to meditate and to appreciate God, that he's given us the chance to live and sustains us and does not abandon us," she said.
"Electricity, it's like a pampering."