What percentage of Latinos are immigrants? Can you name a famous Mexican American?
Thursday marks the start of Hispanic Heritage Month, which runs September 15 through October 15.
This period includes the anniversaries of independence of several Latin American countries (Mexico, Guatemala, Honduras, Nicaragua, El Salvador, Chile, Belize, and Costa Rica) as well as Columbus Day on October 12.
The U.S. Latino population is currently estimated at 55 million, and Hispanics are more visible and influential than ever before.
Yet as our video shows, misperceptions about Latinos are not uncommon.
So here are five takeaways for Hispanic Heritage Month 2016:
1. Latinos are the largest ethnic/racial group in the U.S. – not the fastest-growing.
Latinos remain the country's largest ethnic/racial minority group, comprising 17 percent of the U.S. population.
But according to Census Bureau figures, Asians are the country's fastest-growing minority group. Mark Hugo Lopez of the Pew Hispanic Center noted that, between 2000 and 2010, Latinos and Asians had roughly the same rate of growth. Since then, the U.S. Asian population has been growing faster that the U.S. Latino population.
RELATED: Pew: Latino Population Growth, Dispersion in U.S. is Slowing
There are two main factors behind the slowing of the growth rate of the Hispanic population, Lopez explained.
RELATED: Asians Remain Fastest-Growing US Group as Pacific Islanders, Mixed-Race Numbers Grow: Census
"Throughout the 1980s and 1990s, immigration from Latin America fueled the growth of the Hispanic population. Now this has dropped off, to the point where there are more Mexicans leaving the country than arriving," he said. "Meanwhile, the U.S.-born Hispanic population has lower fertility rates than immigrants."
2. The three states with the largest Latino populations are California, Texas and Florida.
More than half of the overall U.S. Latino population reside in these states, with California being home to about 15 million Latinos, Texas to 10 million, and Florida to 4 million. New Mexico has the largest percentage of a state population that is Latino: 48 percent.
Pew Research's Mark Hugo Lopez told NBC News that he expected these trends to continue, although the growth of the Latino population in California and Texas would likely slow in the future.
Southern states like Alabama and Georgia have been strong drivers of Latino population growth; about 43 percent of the growth of the national Latino population was in the southeast.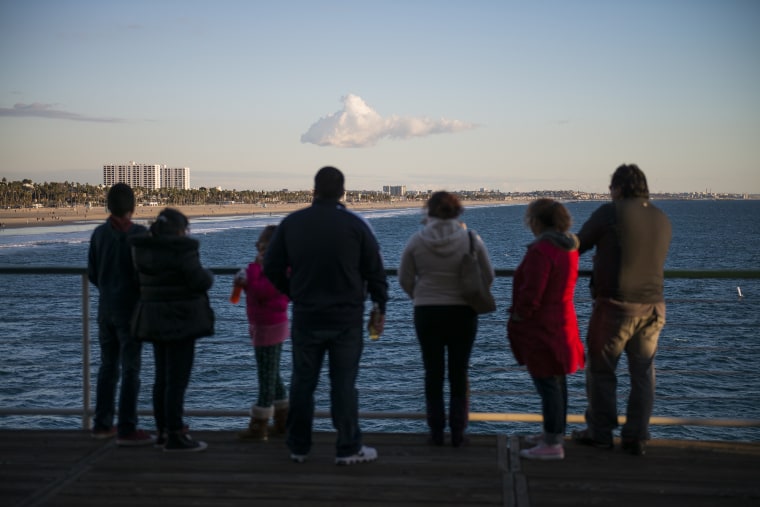 People might be surprised to know that the fastest-growing counties for Latinos are in North Dakota. Williams County, Stark County and Ward County, North Dakota, all saw their Hispanic populations more than double between 2007 to 2014. Lopez attributes this to North Dakota's oil boom, which has resulted in Latinos moving there to work in the oil industry and in construction.
3. Mexican-Americans comprise almost two-thirds of the U.S. Latino population.
Mexican-Americans have made their mark in politics and civil rights (HUD Secretary Julián Castro, former New Mexico Governor Bill Richardson, Cesar Chávez), entertainment (Eva Longoria, George Lopez, Selena), sports (Mark Sanchez, Oscar de la Hoya) and even in space (astronaut José Hernandez).
So why does the public, at times, seem to be unfamiliar with the contributions of Mexican-Americans?
Raquel Rubio-Goldsmith of the University of Arizona's Department of Mexican American Studies theorizes that it stems from a lack of education. Mexican-American history is not taught at the elementary and high school levels, she pointed out. "At most, the curriculums might include a mention of Cesar Chavez."
"We (Mexican-Americans) have always been like a kind of invisible people. The master narrative comes out of the East Coast, and that leaves us out," Rubio-Goldsmith said. "It is only lately that our numbers are growing so that people are paying attention." While there has been some recent growth of Mexican-American Studies programs, she believes that "we still have a long way to go."
4. Most U.S Latinos are native-born.
Despite the widespread perception that most Latinos are immigrants – a 2012 poll found that Americans erroneously believed that 1 out of 3 Latinos were undocumented immigrants – a majority of U.S. Hispanics were born here. The Migration Policy Institute reports that only 35 percent of Latinos are immigrants.
Cynthia Pleitez of the Hispanic Heritage Foundation said it's important to see beyond outdated stereotypes and assumptions about Latinos.
"People should know, for example, that Latinos are very technologically savvy. We over-index for use of social media," Pleitez told NBC News. "We are people who value technology and entrepreneurship."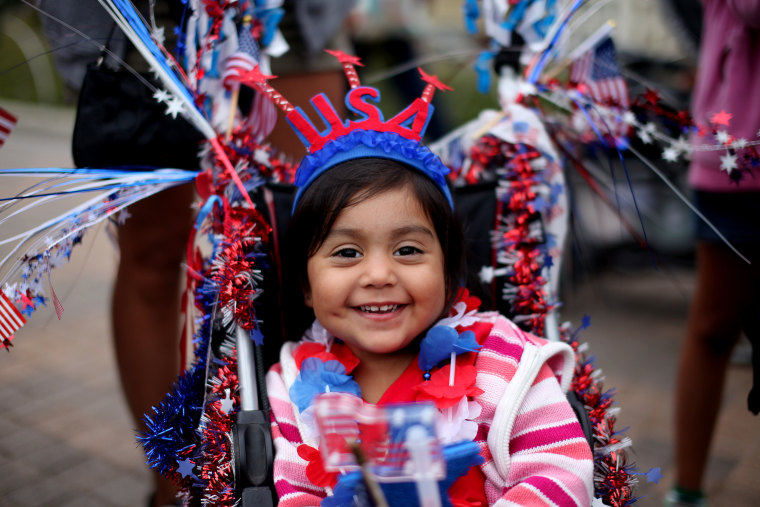 "We are not a threat to American culture or values. We (Latinos) are actually a representation of America's core values," she said. "We are a direct succession of what it means to be American. We are here in the country to be a part of it like anybody else."
5. A taco truck on every corner might not be a bad idea.
In a recent interview with MSNBC, Marco Gutierrez, founder of Latinos for Trump, warned that Latino culture was "very dominant" and that "if you don't do something about it, you're going to have taco trucks on every corner." His words lit up social media, and within minutes "TacoTrucksOnEveryCorner" was trending on Twitter. Columnists around the world jumped on this viral hashtag, and NPR declared the phrase "Meme of the Week."
Yet there may be an economic case for having taco trucks on every corner. Working from Census Bureau data to extrapolate the number of corners in the U.S., Washington Post columnist Phillip Bump estimated that a taco truck on every corner could result in at least 9.6 million new jobs.
And that's only based on his estimate of three people working in each taco truck; a taco truck on every corner would have a multiplier effect on other jobs, such as mechanics, gas station workers, grocers, and farm workers. What's more — the production, distribution, and consumption of the output of these trucks would likely stay completely within the USA.
We'll take two tacos "al Pastor" to go.