As digital presence and influence grows in importance and reach, more and more entrepreneurs are taking their business online. Whether you are just starting out your entrepreneurial journey on the Internet or are a seasoned veteran, the ever-changing nature of the digital world requires you to be on top of the latest trends.
One of the best ways to do this is to attend conferences where you can learn and network with other like-minded publishers, creatives and PRs. Here are six conferences coming up for Latino digital entrepreneurs in 2016.
March 3-5, Long Beach, California
Founder: Ana Flores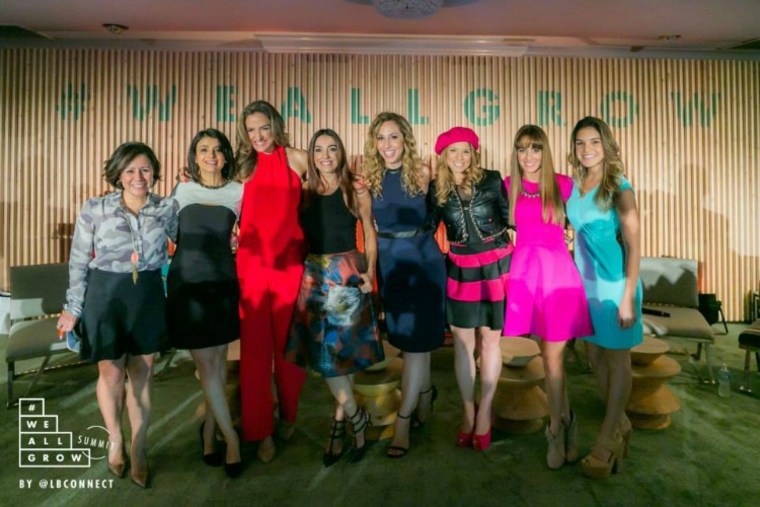 #WeAllGrow Summit brings together professional Latina bloggers, creators, makers, and brands in an intimate and welcoming atmosphere for impactful networking and learning experiences—all bilingual and in-culture—crafted to create unique and long-lasting connections and professional growth experiences.
"#WeAllGrow Summit is not a showcase of who's who," Founder Ana Flores says. "It's created specifically for the benefit of female professional digital creators and entrepreneurs to hone their skills, learn directly from professionals in their field, advance through peer-to-peer networking and get to meet representatives from Fortune 500 brands and the most important social media platforms our reach and distribution depend on, such as YouTube, Pinterest and Facebook."
Ana Flores´advice for Latina digital entrepreneurs: "To not stay insular. To always remain true to your community and your heritage, but to look beyond it to be able to learn, absorb and bring it back."
April 4-8, Miami, Florida
Founder: Manny Ruiz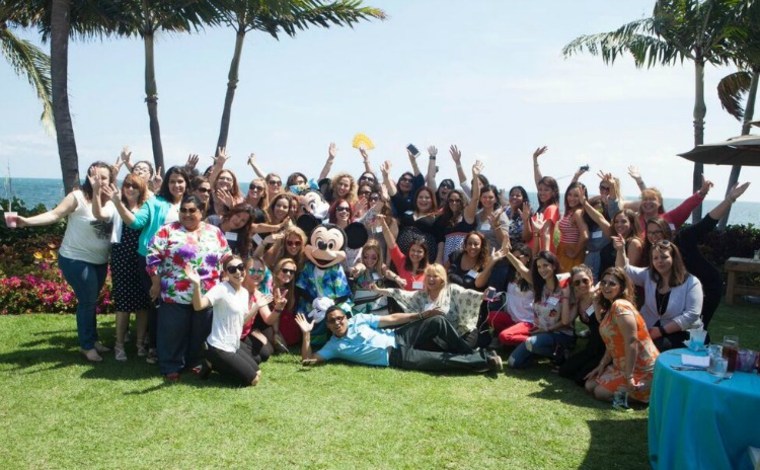 This year Hispanicize expects to convene approximately 3,000 influencers from the industries of social media, marketing, journalism, entertainment and entrepreneurship over the course of five days.
"Hispanicize has become the go-to platform for brands and organizations to launch products, services, partnerships, celebrity endorsements, films and music albums," says founder Manny Ruiz. "There is an enormous amount of social media and press engagement at the event and that's core to why we've grown so much. But increasingly people have noticed that this is also where you take a pulse of what's really happening in the U.S. Latino space and where you go to make very strong business connections."
This year Hispanicize will also host a Presidential Town Hall and a Forum on Latino Leadership.
On what it takes to organize such a large event, Ruiz says, "Producing Hispanicize is a year-round job that requires intense focus and an ability to know who and what's trending."
May 13-15, Orlando, Florida
Founder: Isabel Laessig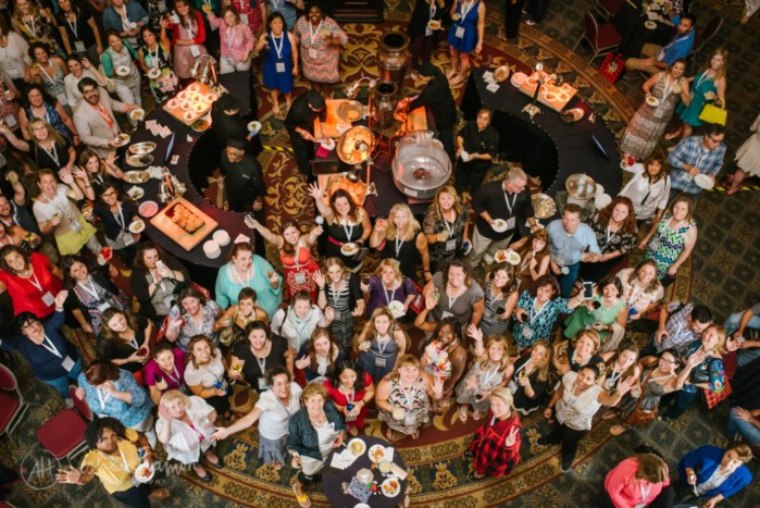 Food & Wine Conference is for bloggers, small business owners, chefs, winemakers, traditional and digital media, book authors and brands.
Isabel Reis Laessig says of the upcoming event, "This year's conference will be the best one yet. It will have heavy emphasis on hands-on learning, a great combination of technology and education to empower bloggers and social media influencers."
Reis Laessig is of Portuguese descent, and aims to include more Hispanics in the conference.
"Attendees are approximately 20 percent Hispanic. Being Portuguese, I would love to see us reach a larger number of Latino influencers," Reis Laessig says.
The mission of the conference is one dear to the Hispanic community: enjoying meals with the family.
"As the founder of the Sunday Supper mission, our mission is to bring back Sunday Supper around the family table in every home," says Laessig. "We partner with brands to make a difference in the lives of families. Our Sunday Supper Movement community of bloggers, social media influencers and partner brands is at the heart of everything we do."
June 8-9, Miami, Florida
Founder: Marcos Baer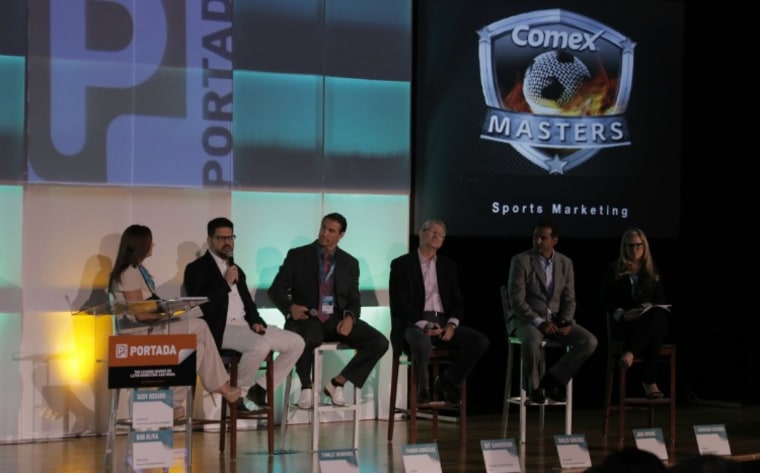 PortadaLat is now in its seventh year. It covers the Latin American and U.S. Hispanic digital marketing, tech and media space. It's a two-day annual gathering of key brand marketing, advertising, media and content leaders from all over the Americas.
This year will include more offerings such as travel and luxury, more sessions exploring the marketing technology revolution and an expanded speaker roster. It will bring back all-time favorites such as an online video forum, speed networking and the Latin American Advertising and Media Award Ceremony.
"The conference is mostly in English, as a substantial amount of marketers and tech executives targeting the U.S. Hispanic and Latin American markets, may not necessarily speak Spanish. In some cases, when the speakers only speak Spanish translation services are available," Marcos Baer says.
Portada organizes other major conferences including one in NYC on Sept. 21/22 and in Mexico City on October 11
Usually in the fall, 2016 dates and venues not yet announced.
Founder: Ana Roca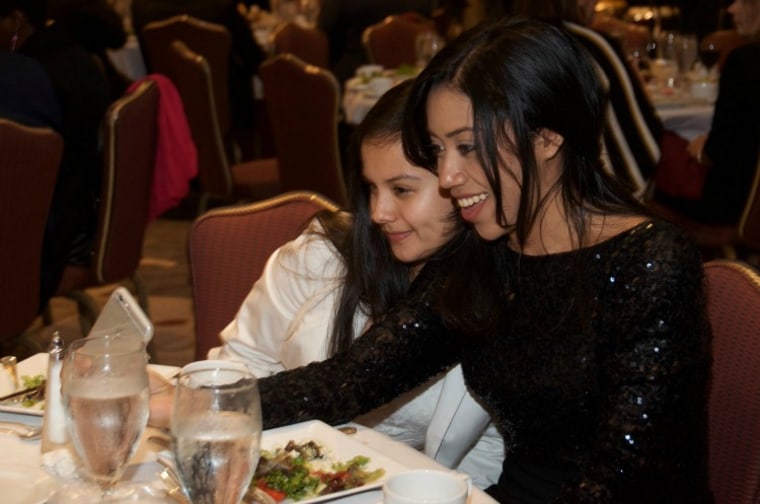 LATISM (Latinos in Tech Innovation and Social Media) aims to empower the Latino community in education, health, technology and business using technology and social media. Initially geared more towards bloggers, LATISM has gradually shifted its focus to education. In its October 2015 edition in Washington D.C. the conference covered a variety of topics, including immigration, teaching young children to code, and small business management for Hispanics.
"LATISM'16 will bring all things innovation. The conference will continue to focus on building the pipeline with the STEAM Fair for high school students, the hackathon for young and old and the interdisciplinary conversations among top health, education, policy and business leaders on how to use tech innovation and social media to advance our Latino community," Ana Roca says.
The 2016 date and venue will be announced in their website.
San Francisco and NYC, 4 times a year.
Founder: Angelica Perez-Litwin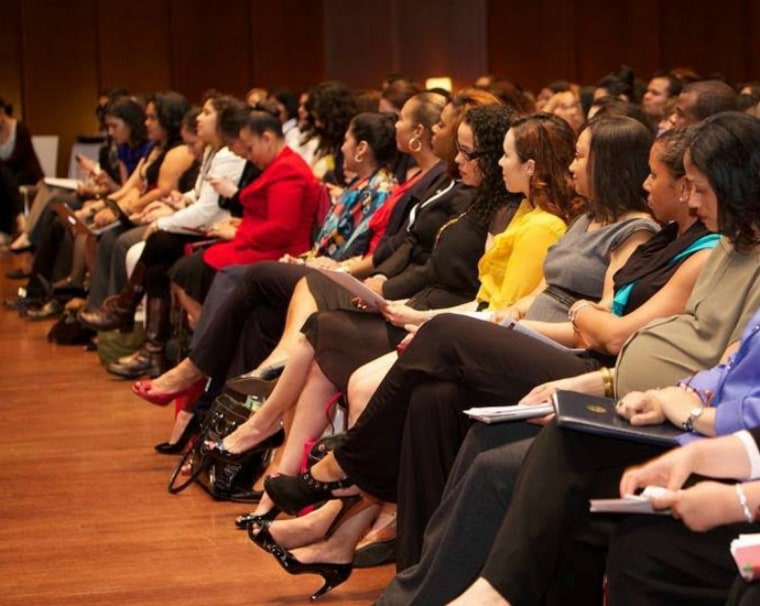 In 2016, Latinas Think Big will be hosting local entrepreneurial events in San Francisco and in New York City several times a year. The goal of these community gatherings is to build supportive and entrepreneurial ecosystems through networking, peer mentoring and learning.
"We take an inclusive approach to building entrepreneurial communities by bringing together both entrepreneurs and career professionals. This mix produces a vibrant and supportive community of individuals with diverse talents, experiences, resources and opportunities," Angelica Perez-Litwin says.
The events are aimed at local entrepreneurs and innovators, aspiring entrepreneurs and career professionals. Attendees can exchange ideas, learn or mentor, and strategize to move their business ideas forward.
"The impactful outcomes of these gatherings are numerous: Attendees connect with like-minded women, mentors and collaborators. What may have seemed impossible or challenging becomes a possibility, and that serves as a catalyst to move their career/business dreams forward."