The term "super food" has become quite trendy in the last few years thanks to a renaissance of holistic wellness, celebrity endorsements and companies capitalizing on this newfound interest.
Though foods like quinoa and chia seeds are becoming more popular in the U.S. now, Latin Americans have been harvesting and eating them for thousands of years. Our ancestors were doing something right by consuming these plants and seeds that Mother Nature made available.
Here are six of our ethnic "super foods" that we should be eating regularly. They're healthy and delicious.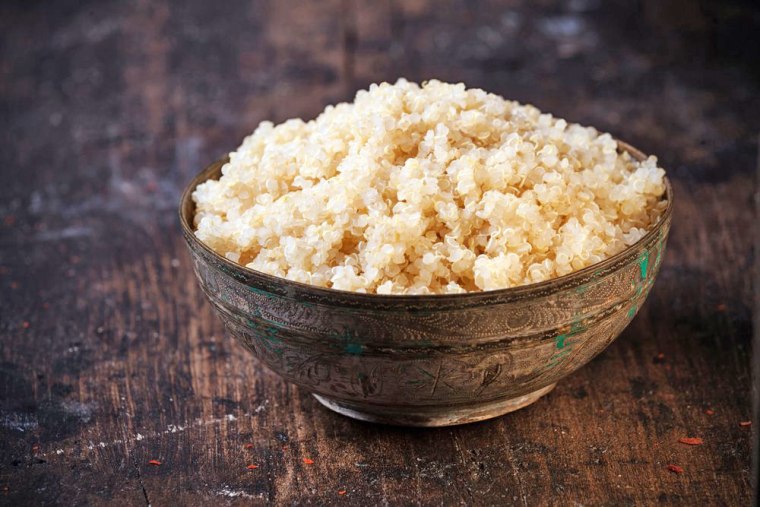 Quinoa
Called an "ancient grain," quinoa has been cultivated for over 5,000 years in South America. It was so important that it was considered the "Gold of the Incas" because they believed it increased the strength and stamina of their warriors.
Possible health benefits: Quinoa is one of the most protein-rich foods we can eat — it's a complete protein, like meat, eggs and dairy products, and contains all nine essential amino acids that help build muscle. It also contains almost twice as much fiber as most other grains.
Origin: Grows high in the Andes Mountains of Peru and Bolivia.
How you can use it: Salads (like this one), porridge and a perfect substitute for rice!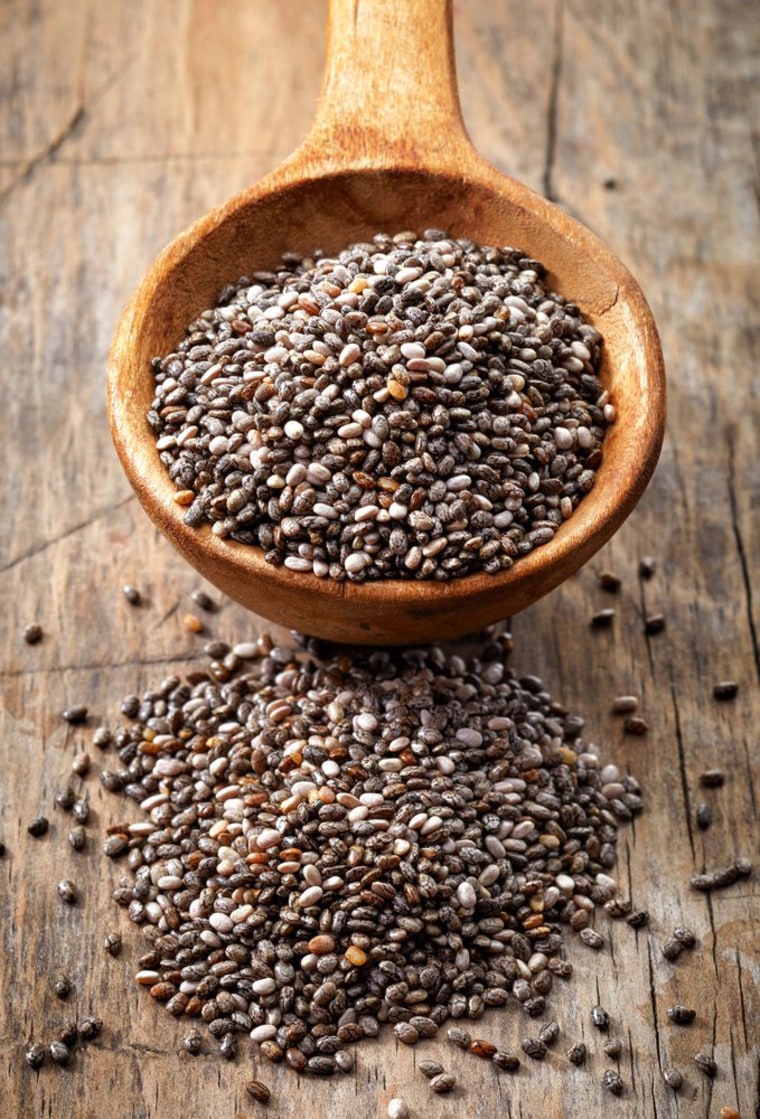 Chia Seeds
Chia is an edible seed, dating back from the Mayan and Aztec cultures. Its name means "strength" in the Mayan language. Warriors would take a pouch of seeds and a gourd of water on their trips; the seeds were their food source and taken with water they would hydrate their bodies for endurance.
Possible health benefits: Chia seeds have twice the protein of any other seed or grain and five times the calcium of milk, they also have omega 3 and omega 6 which are essential oils for the body.
Also, just one ounce of chia seeds provides 10 grams of fiber, which is important for lowering blood pressure and cholesterol levels.
Origin: Mexico & Guatemala.
How you can use it: Sprinkle on salads, smoothies, chia seeds pudding (like this one), sprinkle in your water/juices for agua fresca, and even on your favorite cocktails for a healthy twist (like this one).
Acai
The acai berry is an inch-long, reddish-purple fruit. It comes from the acai palm tree.
Possible health benefits: Acai berries have more antioxidants per serving than any other berries, and they're packed with amino acids as well as vitamins A, B, C and E and minerals such as potassium, calcium, magnesium, copper and zinc.
Origin: Central and South America, especially Brazil where they grow in parts of the Amazonian rain forest.
How you can use it: In powder version, you can use it in your smoothies, the famous acai bowls (like this one), on your oats, yogurt, etc. Freeze dried Acai pulp is also available.
Cacao
Endemic to Brazil, cacao beans were put on the map by the Mayas, who figured out how to ferment cacao and then began to trade it as a tribute to Aztecs when they were conquered by them. Don't confuse it with chocolate; it's not the same. Cacao is the purest form of chocolate; this means it's raw and much less processed than cocoa powder or chocolate bars which typically have high amounts of sugar and milk.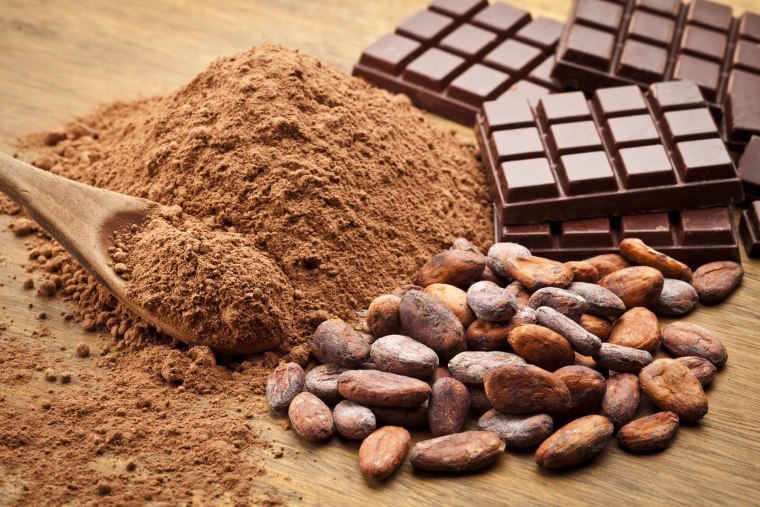 Origin: Brazil, Mexico.
How you can use it: In baked goods, smoothies, homemade raw foods, oats (like this one), cacao nibs for salads, breakfast bowls, and smoothies, etc.
Camu Camu
It's a berry-like fruit that has been used by native Amazonian Indians for generations. Traditionally Camu Camu harvesting occurred directly on the rivers, with locals pulling the berries from the shrubs directly onto their canoes.
Possible health benefits: It has 60 times more vitamin C per serving than an orange and even than acai. Some tout it as a mood and energy booster and as good support for the nervous system, and some believe its high levels of vitamin C can help lessen cold sores and other viruses.
Origin: Peru, Brazil, Colombia, Venezuela.
How you can use it: Use it in powder form and sprinkle it onto your oatmeal or a smoothie (like this one) to inject a tart flavor and an anti-inflammatory boost.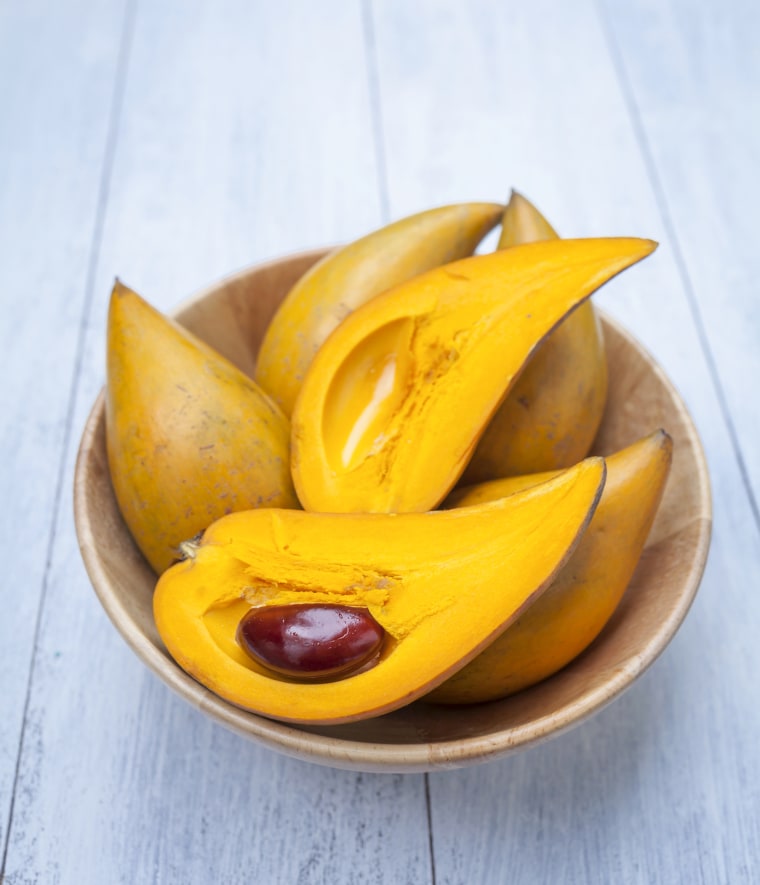 Lucuma
This fruit has been consumed for thousands of years; it's looks like an avocado with a hard green exterior covering the sweet, soft fruit. The flesh is yellow and has a texture that is slightly reminiscent to that of a sweet potato and has a slight caramel taste.
Possible health benefits: Lucuma is high in antioxidant beta carotene (indicated by the fruit's bright yellow flesh), which can help prevent cancer and has anti-aging and anti-inflammatory properties; it's also beneficial in healing wounds. It also has high levels of iron and vitamin B3 (known for its positive effects on depression).
Origin: Peru.
How to use it: Finding the fruit in the U.S. can be hard, so your best bet is the powdered form, which you can use to flavor all sorts of dishes where you want a maple undertone. Use it on smoothies, porridge, desserts and cakes.
These super foods are healthy and easy to integrate into your diet, so happy eating!
Candy Calderon is a certified holistic nutrition & health coach and an avid healthy lifestyle social media influencer through her namesake page Candy Calderon.