Latino digital influencers are not only about beauty and food, although those are relevant subjects. There are countless online writers who devote entire blogs to the specific cause they are most passionate about. Here are eight Latinos who use their digital platforms and social media outlets to raise awareness about different issues. They shared with us not only what they are passionate about but also gave insights for the benefit of readers who may want to become online advocates too.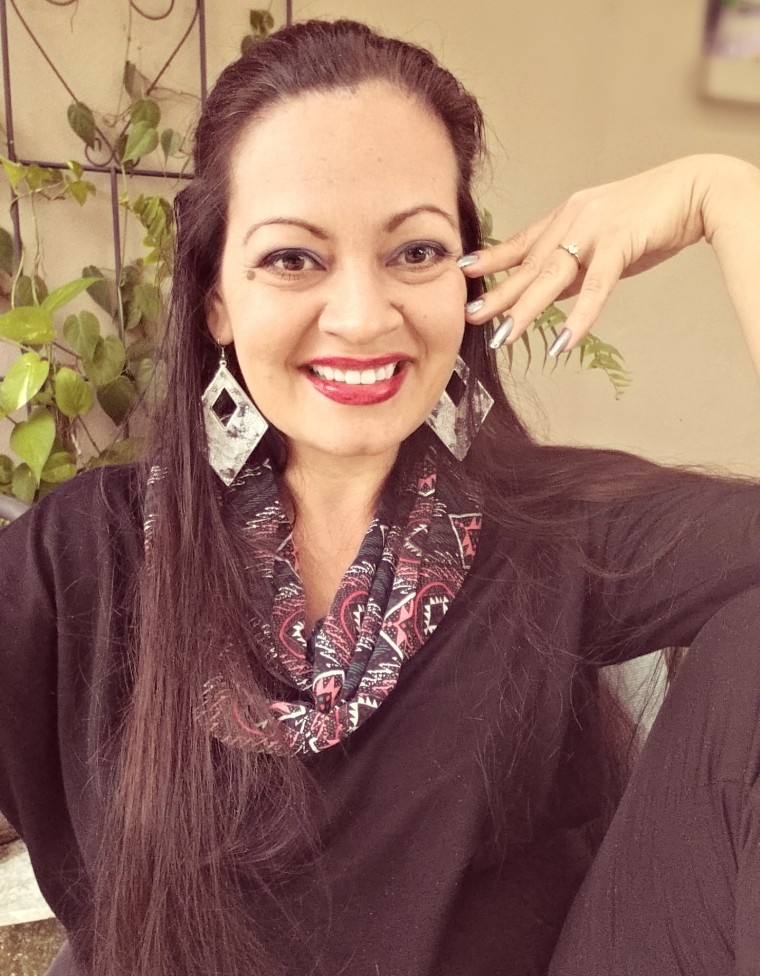 Eliana Tardio, 37.
Website: Living with Passion, Compassion & Style
Eliana, who is Bolivian American and based in southwest Florida, blogs about and advocates for Hispanic parents raising children with Down syndrome, both in English and Spanish. What makes her a specialist? She is the mother of two children born with Down syndrome.
"My goal is to normalize the perception of disability while creating more inclusive communities that celebrate abilities instead of focusing on limitations," Eliana says.
She uses social media to raise awareness of Down syndrome by sharing educational content and the story of her own family. Her social media channels generate discussions that invite people to reflect on what is possible for children who may have once been told they had a disability.
"Every time I post a video of my children achieving a new goal, it's not to brag but to inspire parents to believe in their children, and to raise their expectations so that together, we can help raise the world's expectations of our children."
To parents who want to raise awareness about a particular cause she says: "Tell your story. This is not about personal success, this is about feeling part of something bigger that can't be achieved without your personal commitment."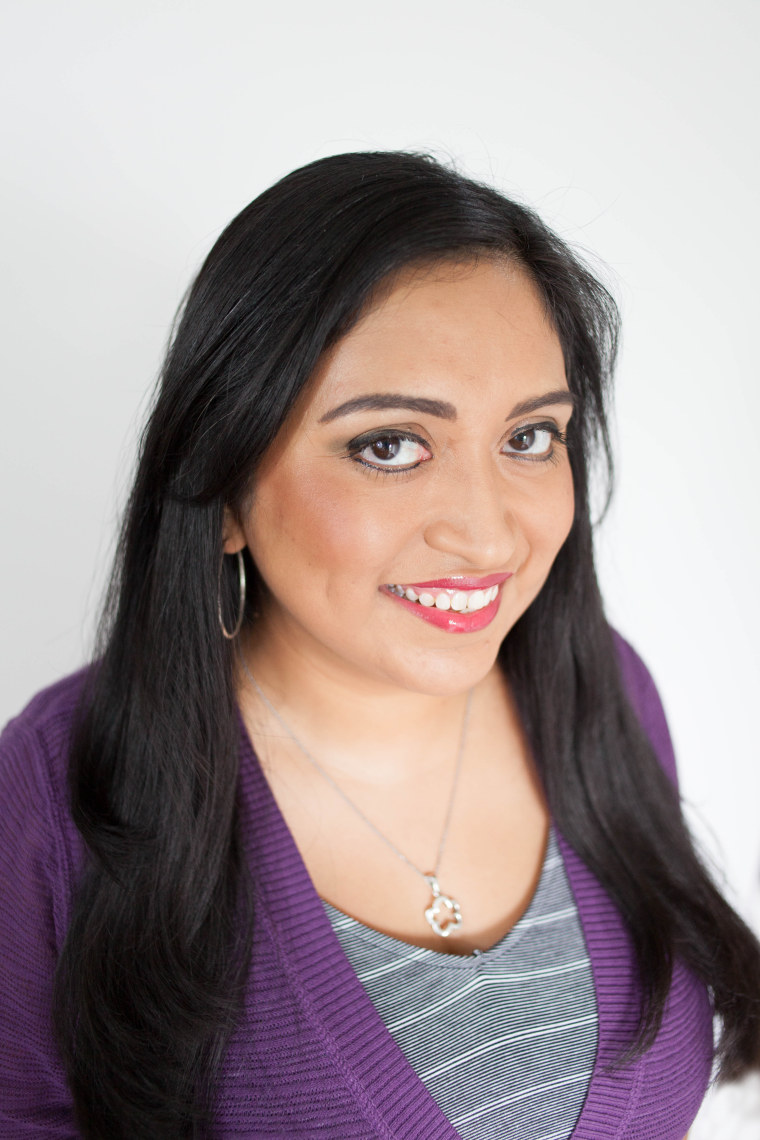 Melanie Mendez-Gonzales, 38.
Website: Qué Means What
Melanie has been blogging for several years as a strong advocate for access to quality education for minorities. The Mexican-American blogger based in San Antonio, Texas has also worked to introduce more Latinos to our national parks and, because she didn't grow up seeing someone like herself in books or on tv, she is a proponent of seeing more Latinos represented in entertainment.
"All three of these causes have shaped who I am today," Melanie says.
"What I love about using social media is that I don't have to reinvent the wheel. I wish I could be everywhere at once and then sit down and write about all the causes that I love, but I can't. With social media, I can amplify other voices who are already writing about important causes, as well as my own."
To those wanting to publicly fight for a cause, she says, "Many people are just looking for the right guide to show them how to take action. They want to get involved but maybe don't see where they can. Write or create your content and include a call-to-action."
Melanie knows that moving people to take real action takes time.
"Have patience and be consistent. It always feels like a surprise when someone takes a moment to let me know that they got involved in one way or another because of something that I wrote or shared. That makes me get up and do it all over again."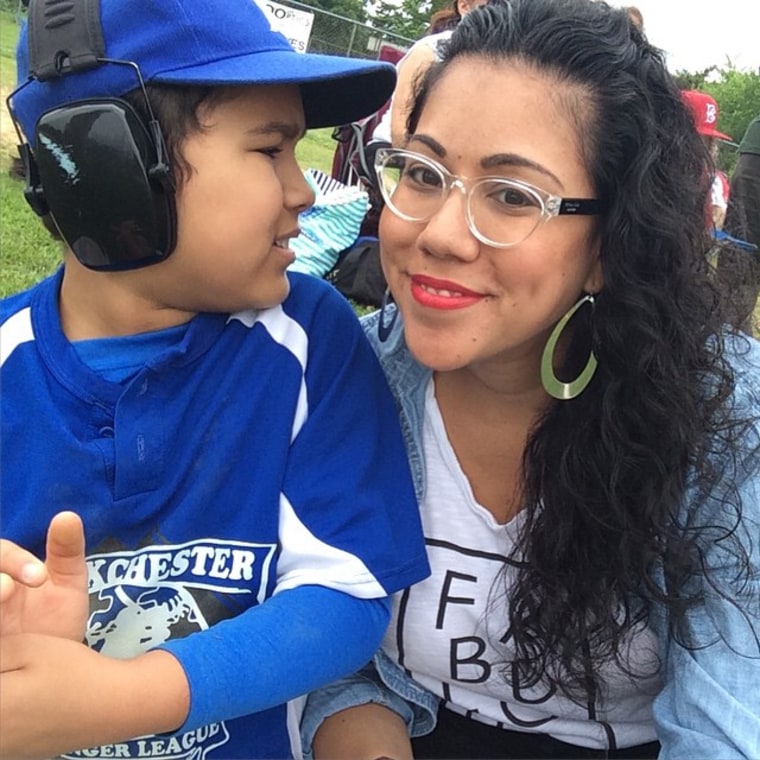 Lisa Quinones-Fontanez, 40.
Website: Atypical Familia
Lisa has a young son with autism, which is what propelled her to share her story online and become an advocate for parents of children with autism.
"When my son, Norrin, was diagnosed with autism in 2008 I felt so lost. None of my friends had a kid with autism and there wasn't anyone I could go to for advice or guidance," says Lisa, who is of Puerto Rican origin and who lives in the Bronx, New York.
She did extensive research but still did not find the support she sought online.
"In 2010, one of my graduate professors suggested we start to create our online presence. I immediately knew I wanted to write a blog focusing on our experience with autism."
Lisa says that Latinos don't really like to talk about autism or any other kind of disability.
"I feel that by sharing Norrin's progress, our parenting moments and experiences - the good as well as the not so good - can provide new parents with the hope that is so desperately needed in those early years."
Lisa is a seasoned writer with an MFA in creative writing, currently working on a memoir. But she says writing about a cause is entirely different.
"You have to find a way to make people care - the only way that can happen is to show how much you care. You have to allow yourself to be a little bit vulnerable and just write from the heart."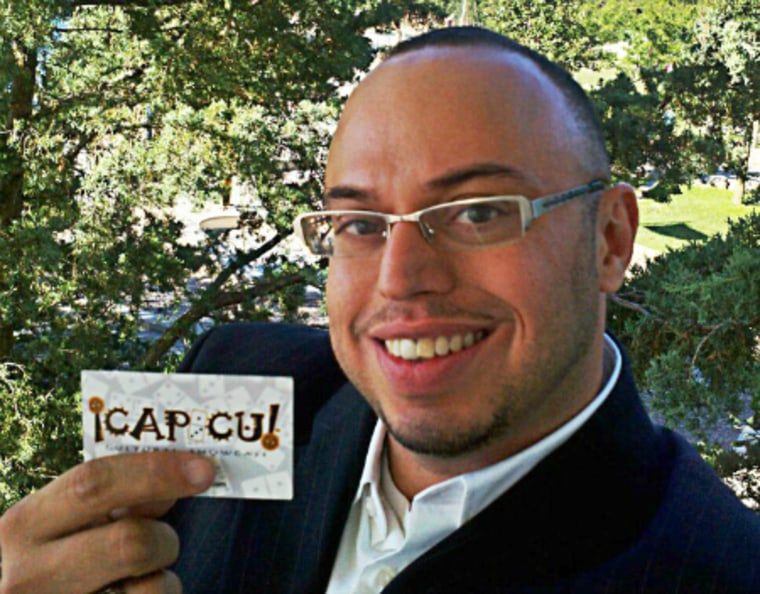 Juan PaPo Santiago, 40.
Website: CapicuCulture
Juan is an ambassador for affordable and nontraditional forms of education through the arts, which he has implemented through cultural showcases for the last nine years. His focus is on the values of expression, mentorship, creating and sharing resources, and building an involved cultural community.
"As a young man, I did not see many examples of successful Latinos and Latinas in the media. I was not taught about our success stories in school," says Juan, who is Puerto Rican and lives in Brooklyn, New York. "However, I was surrounded by so many talented and brilliant friends and family, I felt it was an absolute shame that our varied and often powerful stories were not part of the national conversation about who we are."
A substantial part of his work involves raising funds and online community building for local causes including educational tools, health initiatives and holiday gifts for families in the underserved neighborhoods of New York City. He also fights online for proper media representation for the Latino population as a whole.
To those who want their voices to be heard online, he says: "Know where the communities [you want to reach] congregate online. Also, be sure to thoroughly research your cause. This includes the details and the debates on all sides. Make it a team-building experience that good people can pull together and commit to."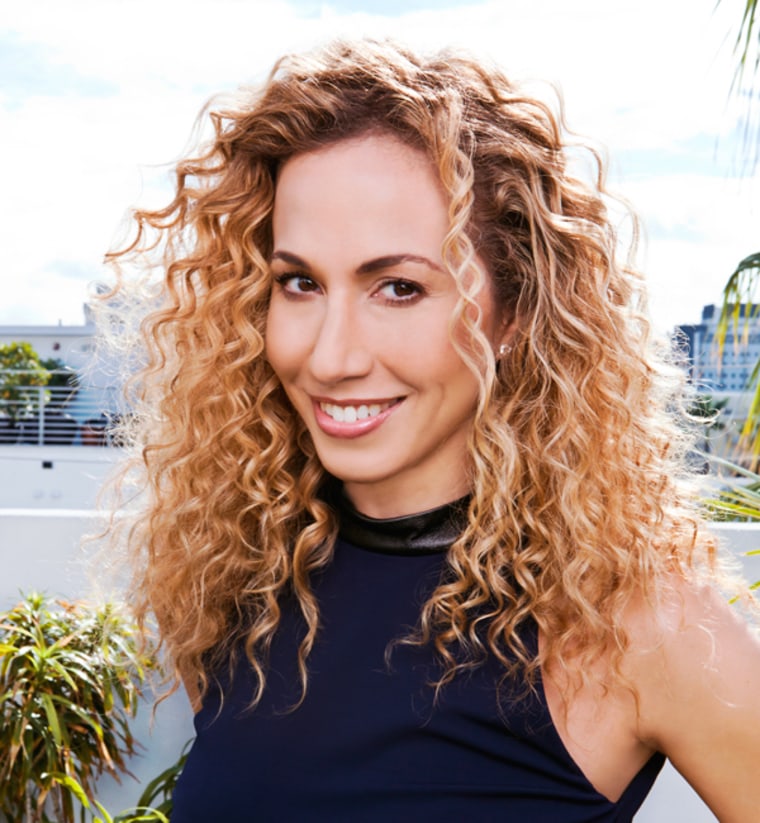 Jeannette Kaplun, 42.
Website: Hispana Global
Jeannette is an advocate for several causes that touch her personally. For many years she has been actively supporting Shot@Life, the UN Foundation, St. Jude Children's Research Hospital, the American Heart Association, ONE Women and Girls, and other organizations that fight child hunger and domestic violence. She also cares deeply about health issues, such as skin cancer and mental health.
"Helping others makes me happy, so I use my voice to raise awareness or drive donations to the causes I care about," says Jeannette, who was born in Texas to Chilean parents and who lives in Miami, Florida. "I am incredibly thankful for the life I am able to live, and I believe that giving back is a way of demonstrating my gratitude. As a mom it also sets a good example for my kids. We volunteer as a family for several causes, so covering social good on my blog is just a natural extension of who I am and what I believe in."
Her most beloved cause is Blogust, which has unlocked thousands of vaccines for children in need via Shot@Life, the World Food Programme and St. Jude.
"Many charities don't have a marketing budget, so I will give them ideas to get the word out about the wonderful things they are doing."
To those wanting to spread the word about their cause, Jeannette says: "If you want to raise awareness about a cause, focus on what you can do instead of what you can't do. Perhaps you cannot donate a million dollars, but you can use your voice to help that cause. Or you can donate your time as a volunteer or consultant. Anything you do helps. It's better than just being a bystander."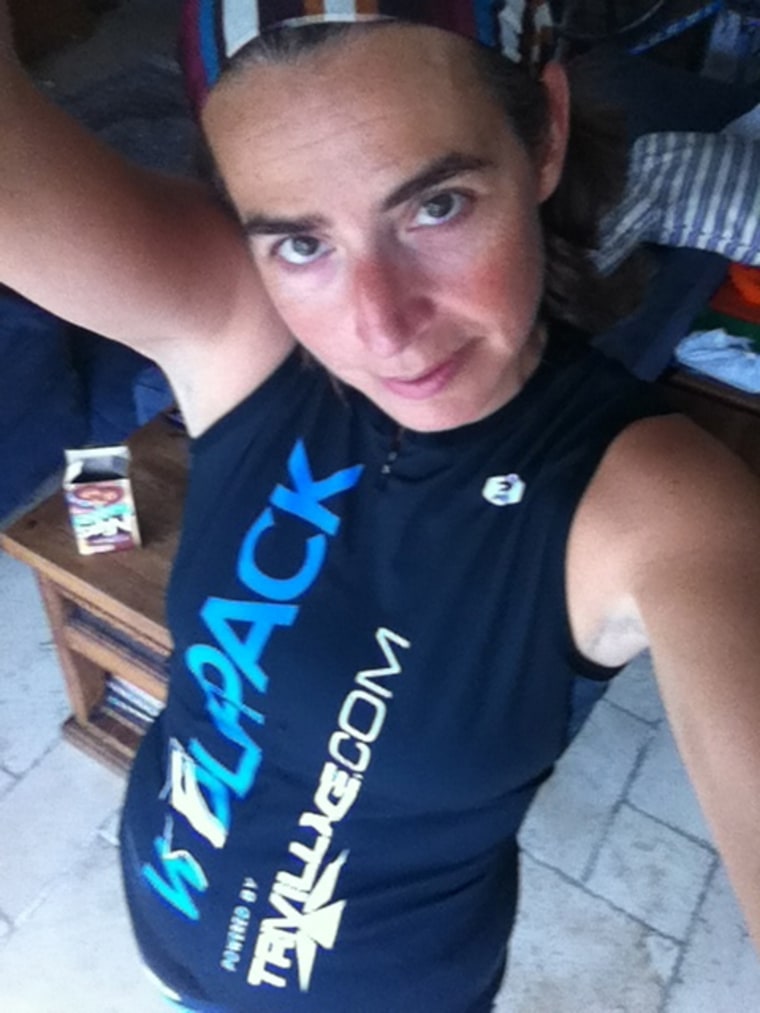 Cristina Ramirez, 43.
Website: TriathlonMami
Cristina is a strong advocate for a healthy and active lifestyle to prevent and treat illness. When she had her two sons, she was not in the best shape of her life. But in an effort to improve her health, she took up sports and now blogs about her journey on her website.
"When I began writing about my journey to health on TriathlonMami, I had a sense that this was not about me. I had my personal journey but it kept bumping into other ones: bike safety, fundraising, childhood health," says Cristina, a Miami resident who was born in Brazil to Cuban parents. "I feel as if I have grown up with my blog." Although she also advocates for a healthy lifestyle in the community where she lives, social media has helped her amplify her message.
"I wouldn't be able to do half of the things I have done without social media. For example, on a recent project with a run club for homeless children in transitional housing, I realized the kids didn't have any dri- fit clothing (much needed in Miami). They had old shoes and sometimes wouldn't drink water because they did not have water bottles and there were no water fountains where we trained. I asked on social media for in-kind donations and in one millisecond I had everything I needed to outfit 20 kids from head to toe including water bottles, hats, towels, and new shoes. Once they dressed the part, they began to believe they really were runners. It was the first step."
To those wanting to share their cause on the Internet, she says: "The only way to make your cause known is to talk about it. You have to be passionate and integrate it in all you do. Show people what to do to help resolve it. Climate change is your thing? Teach them how to save energy. Gun safety? Orient them to tools and organizations. Don't just tell people 'we have this problem,' but teach them how they can be a part of its solution."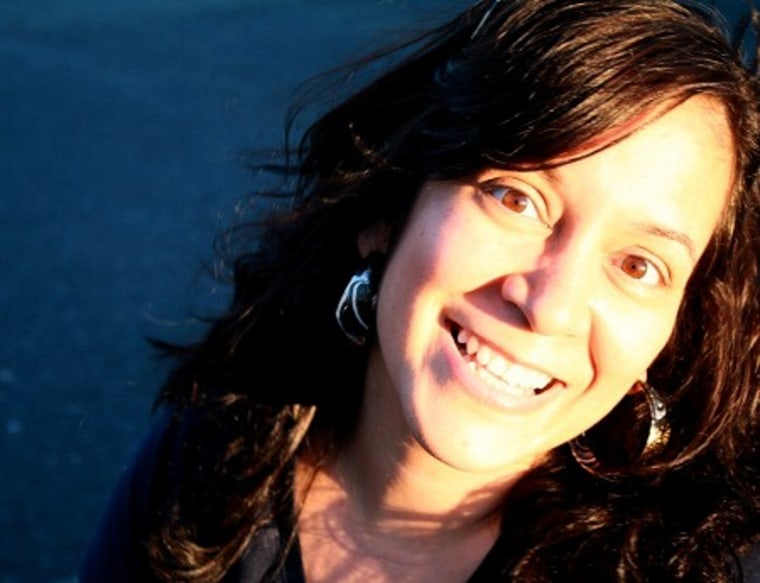 Migdalia Rivera, 43.
Website: Latina On a Mission
As a single mom, Migdalia's main cause is lifting up single mothers. She calls on readers to examine their bias against single mothers and to "Adopt a Single Mom."
Often stigmatized at work, in their communities, and even in their families, single Latina mothers face battles that can make it difficult for them to care for their children, says Migdalia, who is Puerto Rican and lives in Manhattan, in New York City. That stigma toward single Latina moms has brought Migdalia to her other causes: food access and education, because all moms want to be able to provide the best for their children, yet theycarry that weight alone.
Migdalia is grateful for social media for many reasons.
"Social media has allowed me to raise my voice and share my passions about single motherhood, food and education. It's also helped me collaborate with other Moms, organizations and brands who support my views, like MomsRising.org, GoRedPorTuCorazon.org and others! By raising my voice in tweetchats, like #FoodFri, #EarlyEdChat and #SaludTues and banding with others, I'm able to show others what single Moms, like me, care about. This creates change for us and our children! A Mom really is powerful and on social media that power can be amplified tenfold!"
To those who want to raise awareness around a cause, no matter what it is, Migdalia says: "Speak up and out! Never let your voice be silenced because you never know who may be listening online. It can feel scary to put yourself out there, especially when your ideas or causes aren't the most popular – like removing soda from kid's meals. My voice, our voices, are important and they can and do cause the powers that be to take note. Case in point: sodas were removed from kid's meals in various fast food restaurants. So use that voice, for you, for your children and your comunidad."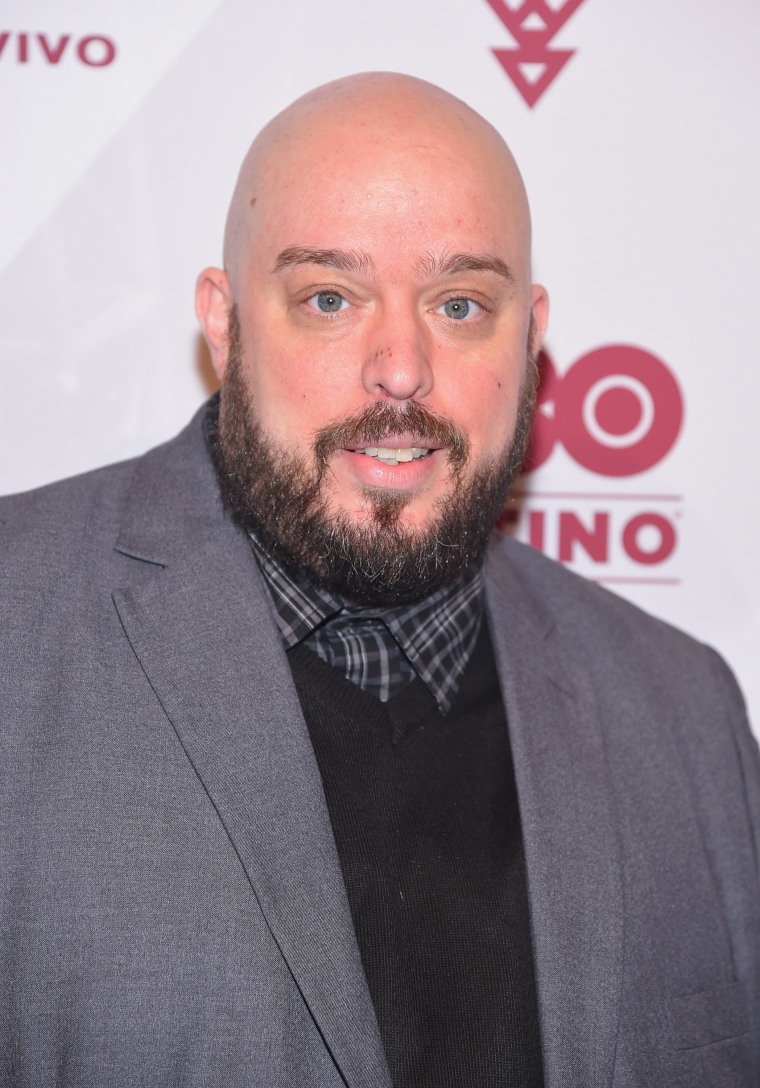 George Torres, 44.
Website: Sofrito For Your Soul
George Torres's flagship website, SofritoForYourSoul.com (founded in 1997 on the Yahoo / Geocities platform) is the longest running online magazine that promotes the evolution of Latino culture in the United States. Its mission is to share the spirit of our heritage through art, fashion, music, dance, traditions, and emerging trends. It strives to offer Latinos a chance to reconnect with their heritage and showcase Latino culture to the rest of the world.
"In this year, we are in the midst of an open call for submissions to reach out into our communities and find #EmergingVoices that will directly address the different challenges that we face day by day," says George, who is Puerto Rican and lives in Brooklyn, in New York City. "Those challenges include education equality, racism, immigrant workers' rights, career advancement, the lack of Latino History in our schools, police brutality, participation in the political process and diversity in literature and media. Whatever the community wants to address, we want to facilitate our platform to give them a voice."
In order to help amplify the voices of so many causes pertaining to the Latino community, George and his team use social media.
"Via our collective social channels we have been able to champion causes like the fight against Diabetes, assisting in the social reach for the national Puerto Rican Day Parade and creating conversations about the environmental crisis at Caño Martín Peña in Puerto Rico."
In order to raise awareness about a cause, he recommends that you "dream big and move into your purpose with intention. Understand and embrace the power of collaboration and cultivating community."