The third month of 2017 is upon us but the publishing industry has been moving swiftly since the beginning of the year to supply discerning readers with quality literature. Among the spring season catalogues are a number of gems, all from independent and university presses, which aim to find a wide readership and that will appeal particularly to a Latino audience:
1. Jennifer Givhan, Protection Spell (The University of Arkansas Press)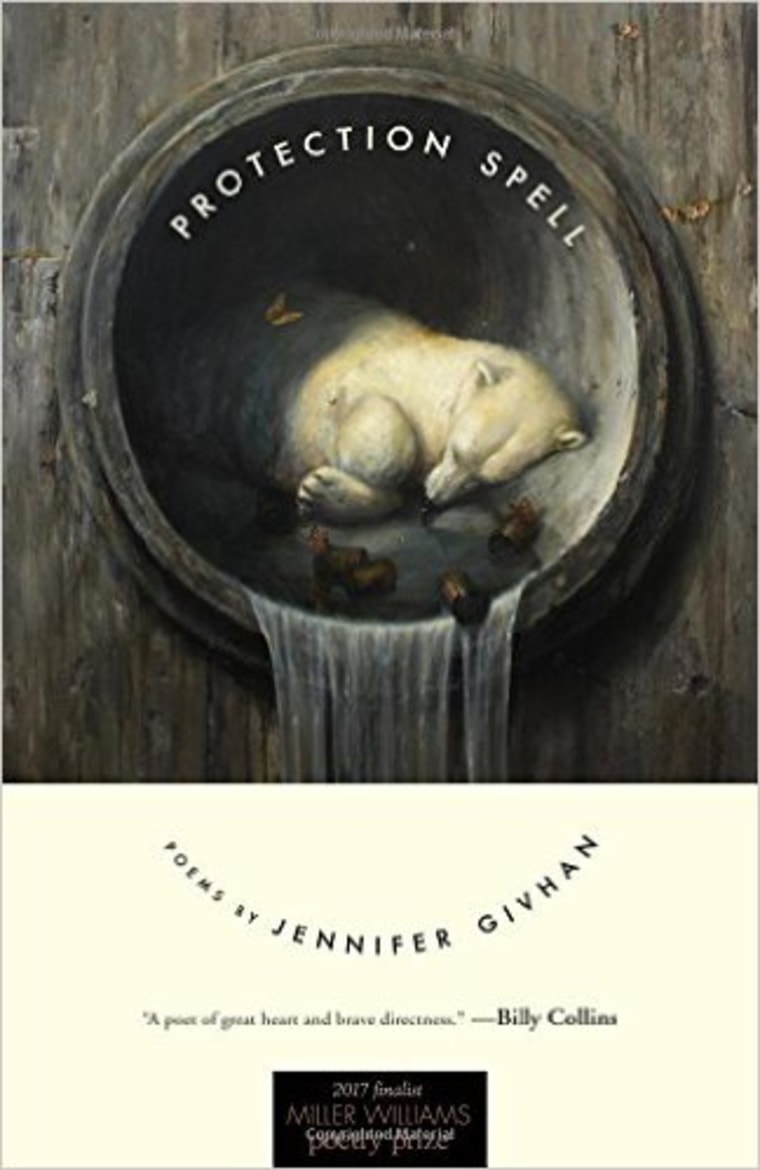 The maternal instinct is a complicated emotional experience for a Latina in an interracial marriage and raising an adopted black son. Givhan's heartfelt poems don't come across as sentimental because her angst is expressed through the unsettling truths about the racism in today's America that her partner faces and that her son will undoubtedly encounter. Channeling her inner healer and her inner bruja, the speaker offers words as solace and safety, knowing this doesn't always guarantee an uneventful homecoming, "the boy on the street, his too-large cowboy boots/ forever walking home toward his mama. His mama/ forever on the porch, searching the skyline for a hat." This moving and sometimes painful book of poems in nonetheless filled with positive light and hope.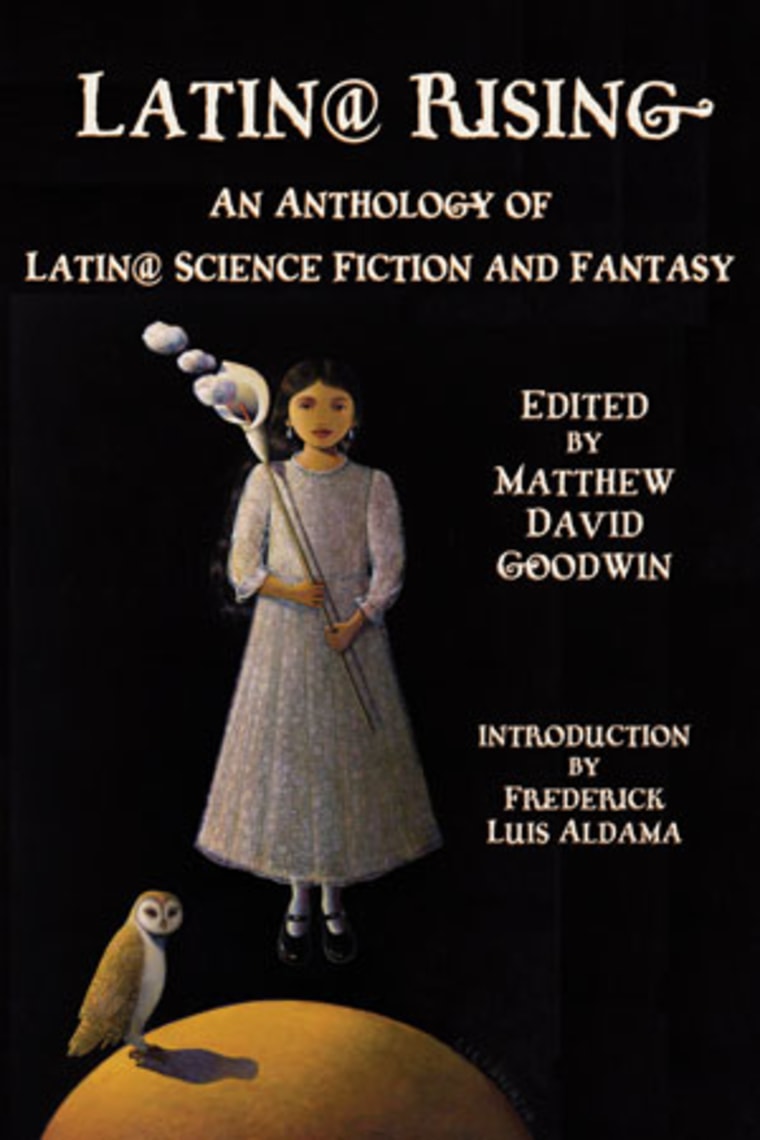 Goodwin makes good on his promise to deliver a collection of thought-provoking works that challenge the expectation that Latin@ science fiction and fantasy writing doesn't stray far from Latin American magical realism. The genre's literary lineage is also American, influenced by such sci-fi writers as Isaac Asimov, Octavia Butler and Ursula K. LeGuin. The anthology is uniquely Latin@ in that its locations are expansive, taking place not only north of the border but in the Caribbean and Europe, engaging such issues as exile, identity, and migration but with innovative and futuristic premises. Contributors include notable authors Junot Díaz, Ana Castillo and Daniel José Older, and early-career writers Carmen María Machado, Steve Castro, and Marcos Santiago Gonsalez.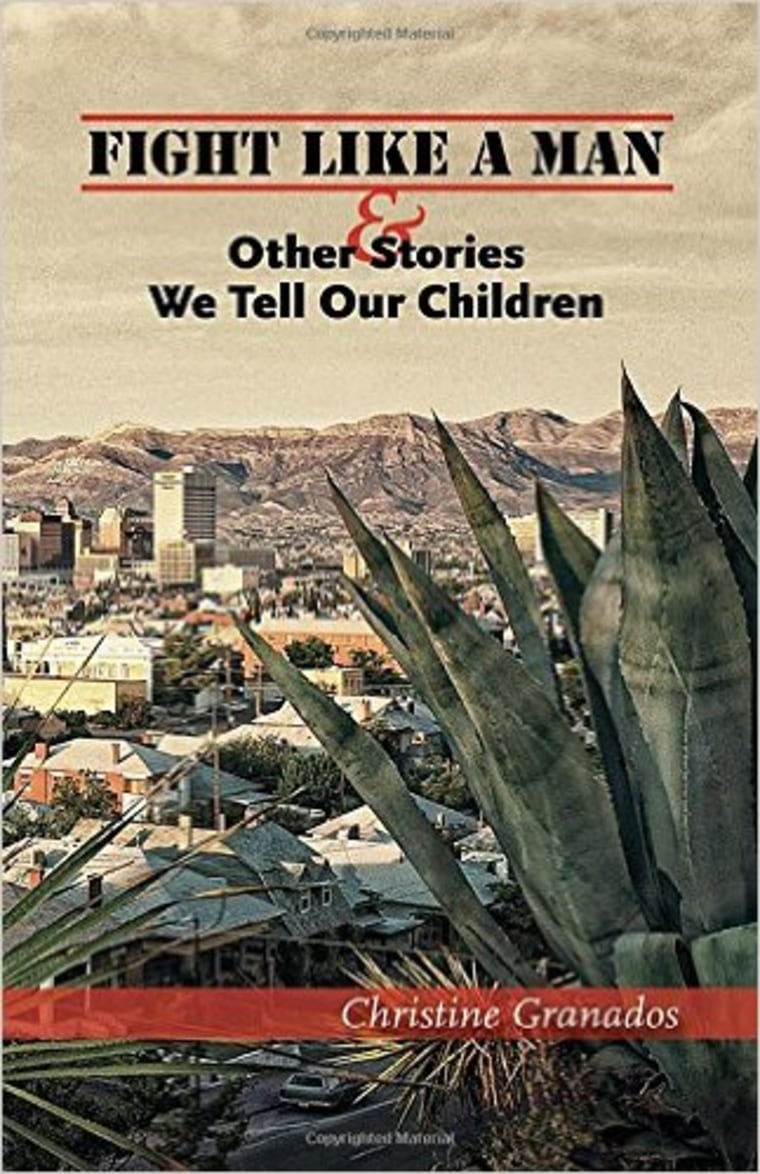 A Chicana journalist from Texas, whose debut collection of stories "Brides and Sinners in El Chuco" received wide critical acclaim, Granados returns to the literary spotlight with a second book that's just as edgy, filled with female protagonists who defy cultural and conventional gender norms. The title story, a novella, follows the difficult journey of Mónica Montoya, a woman carrying the rage directed at her father's transgressions, and the anxiety of her own, which resulted in an unplanned pregnancy. Though she sees the parallels between their stories, Mónica knows her father did not have to contend with sexist setbacks but neither was he empowered by feminist choices. Granados continues to be a groundbreaking storyteller from the borderlands.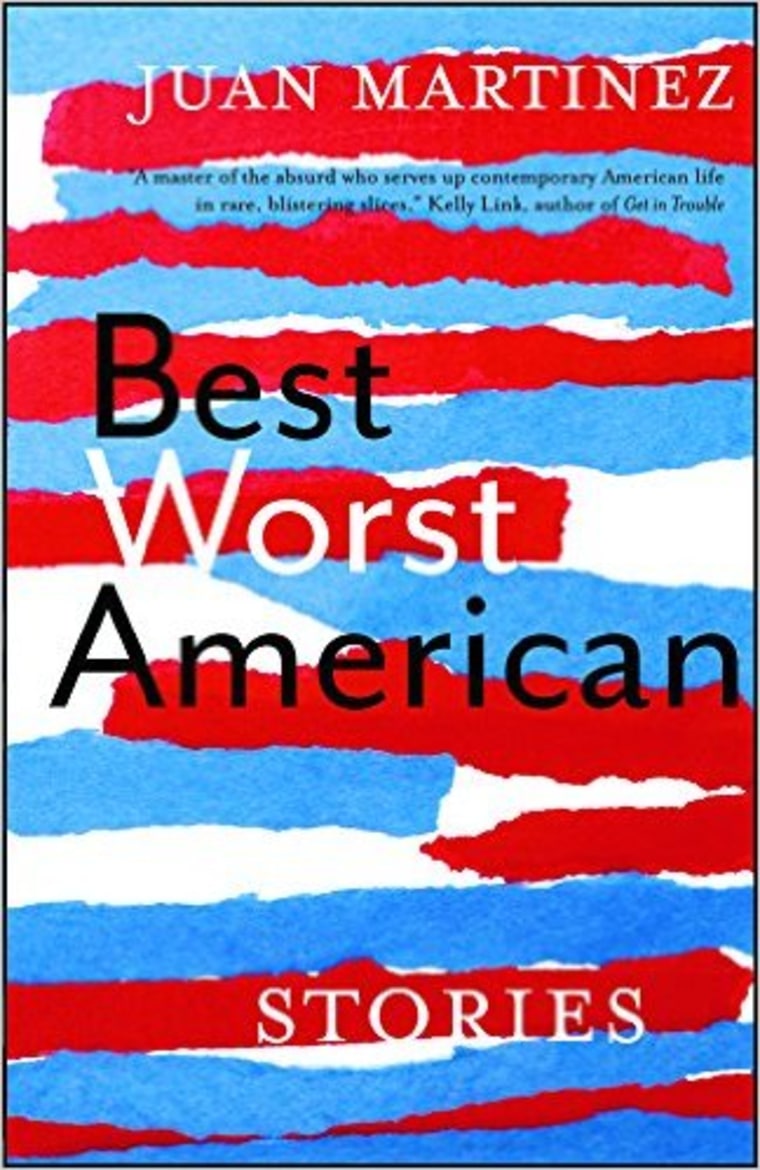 Originally from Colombia, Martínez examines the notions of home, displacement and disorientation through a series of dazzling stories enriched by surprising surrealist and absurdist conceits. The worlds his characters inhabit are strange, sometimes defying logic or explanation, but the careful reader will appreciate how these odd landscapes mirror our chaotic and strained environments that have yet to destroy the human impulse for empathy: "You would not think you'd fall for a woman who talks to herself but there it is: It's done, it has happened. They are everywhere, and there are more of them this week than there were last week, and you have fallen for one." Martínez is an original craftsman and his excellent debut will keep readers entertained and mystified.
5. Andrés Montoya, A Jury of Trees (Bilingual Press)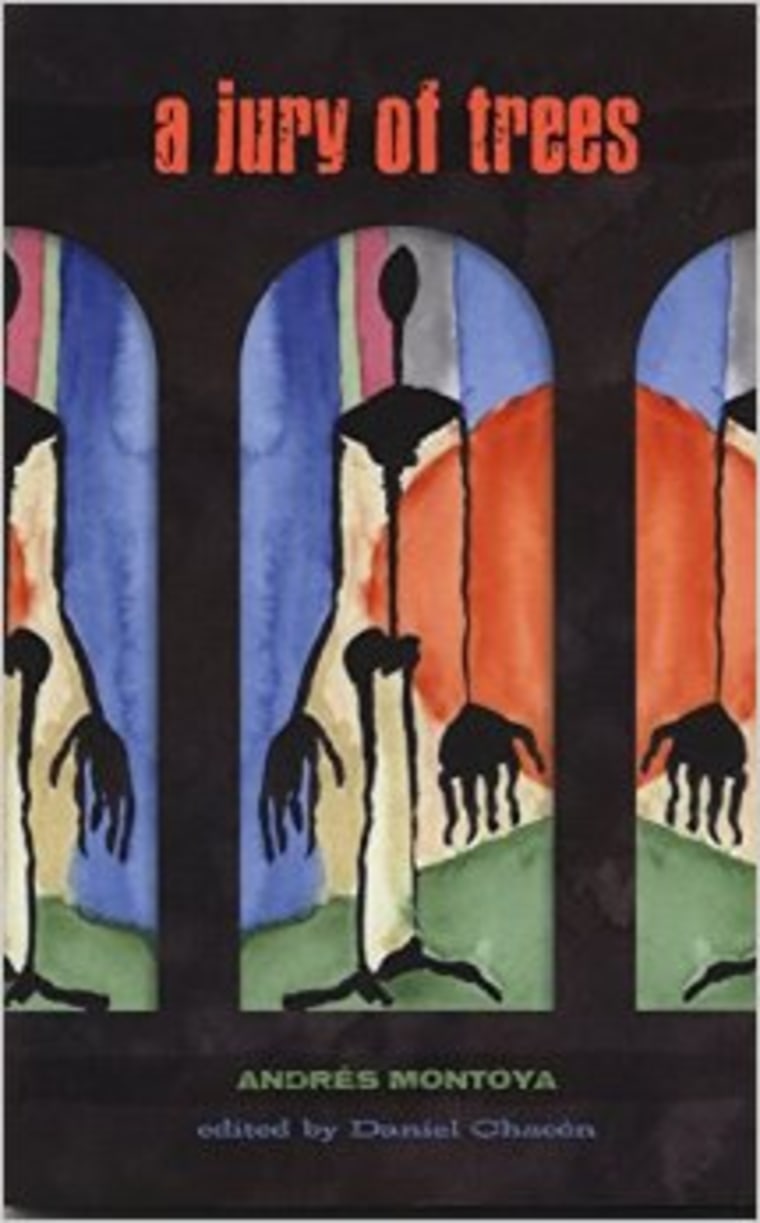 Montoya's award-winning debut "The Iceworker Sings" was published in 1999, shortly after his death. Since then, the collection has maintained its reputation as one of the most accomplished collections of poetry in Chicano letters. The book depicts a speaker on a spiritual quest to come to terms with the violence and injustice afflicting his beloved Fresno community, determined somehow to find beauty, peace and even love among the ruins. After years of mining Montoya's archives, Daniel Chacón, Montoya's friend and literary executor, has edited this much-anticipated second volume that showcases the late poet's flair for writing introspective verse that shimmers with startling imagery: "and i am learning to hope/ like a bird/ learns/ its first/ affair/ with wind/ and sun// like an orange/ learns/ to take flight/ into the mouth/ of a boy/ in summer."
6. Juan Carlos Reyes, A Summer's Lynching (Quarterly West)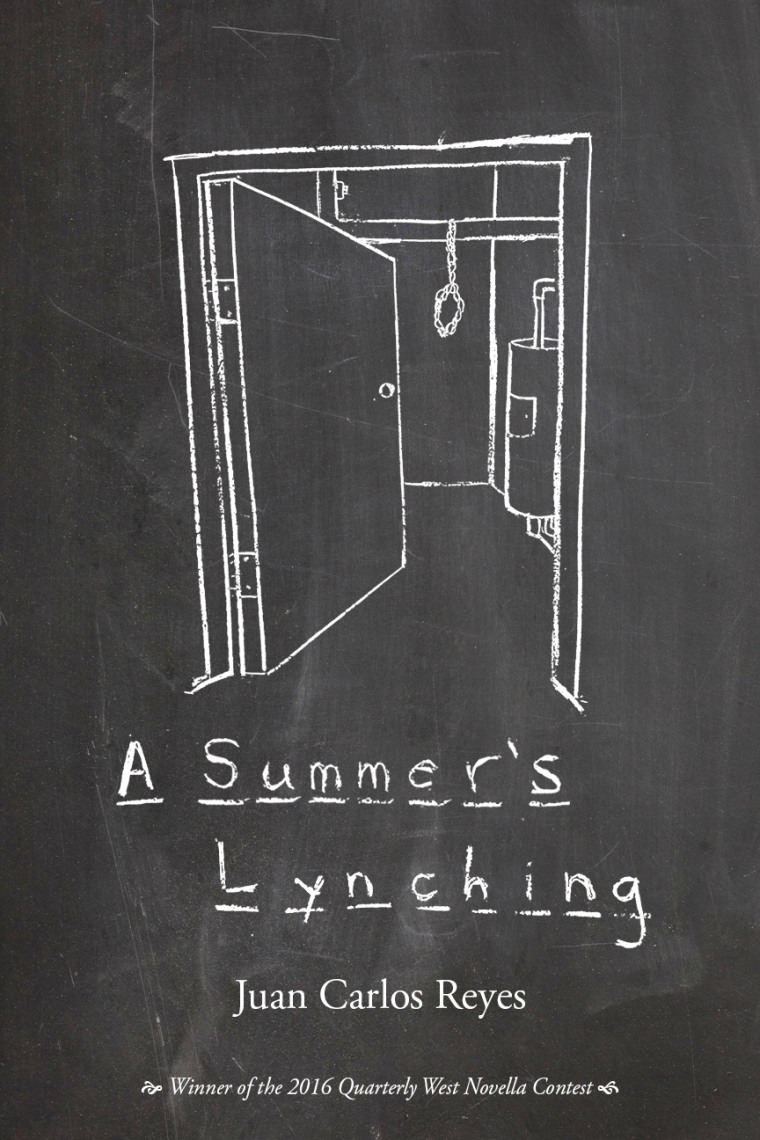 "I will tell this story. Everyone here will tell this story…and I will tell it the way they told each other and then told me so that I can tell you." So begins this mind-bending account of a mysterious death by hanging, a novella written by a promising young talent that hails from Ecuador. Instead of calling them chapters, Reyes refers to them as loops, and it takes thirteen of them to wind around and around an inquiry into the identity of the victim whose story becomes less clear as more people step forward. What does come into focus is the unsettling climate of disconnection and isolation that permeates the town in which physical spaces are more prominent than the people who inhabit them. Reyes delivers the existential battle between function versus imagination with striking elegance and skill.
7. José Antonio Rodríguez, House Built on Ashes (University of Oklahoma Press)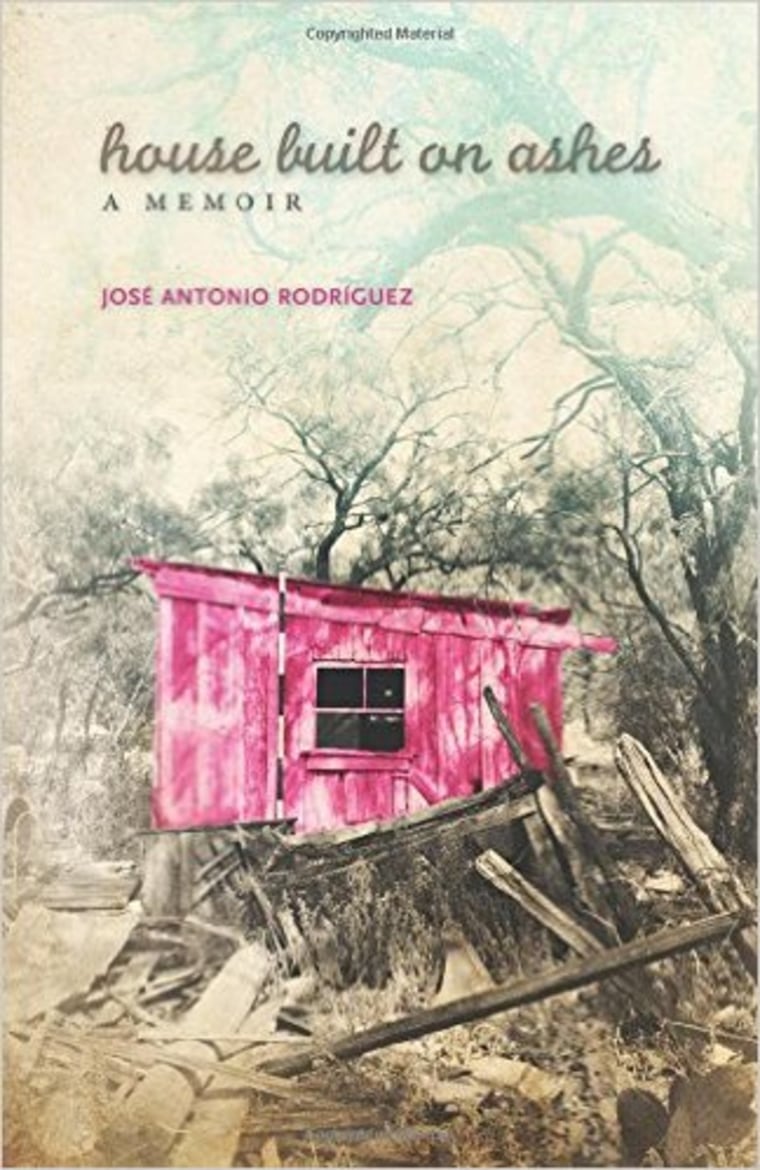 Can a person ever truly come home again? For Rodríguez, who relocates temporarily from his family's residence in McAllen, TX to a college town in Binghamton, NY, the answer is much more complicated. Struck by homesickness, he seeks to reconnect with his family's migration story, which means crossing the U.S.-Mexico border to reach the small village of La Sierrita, where he was born. But times have changed for the worse and the drug wars have claimed the borderlands, making a nostalgic visit a dangerous pursuit. Memory and imagination, however, do not recognize obstacles, walls or borders, so Rodríguez, fueled by a need to reclaim what has been denied, builds a house of childhood remembrances one anecdote at a time. This is a heartwarming memoir about one family's immigrant journey and the sacrifices made in service to comfort, opportunity, and love.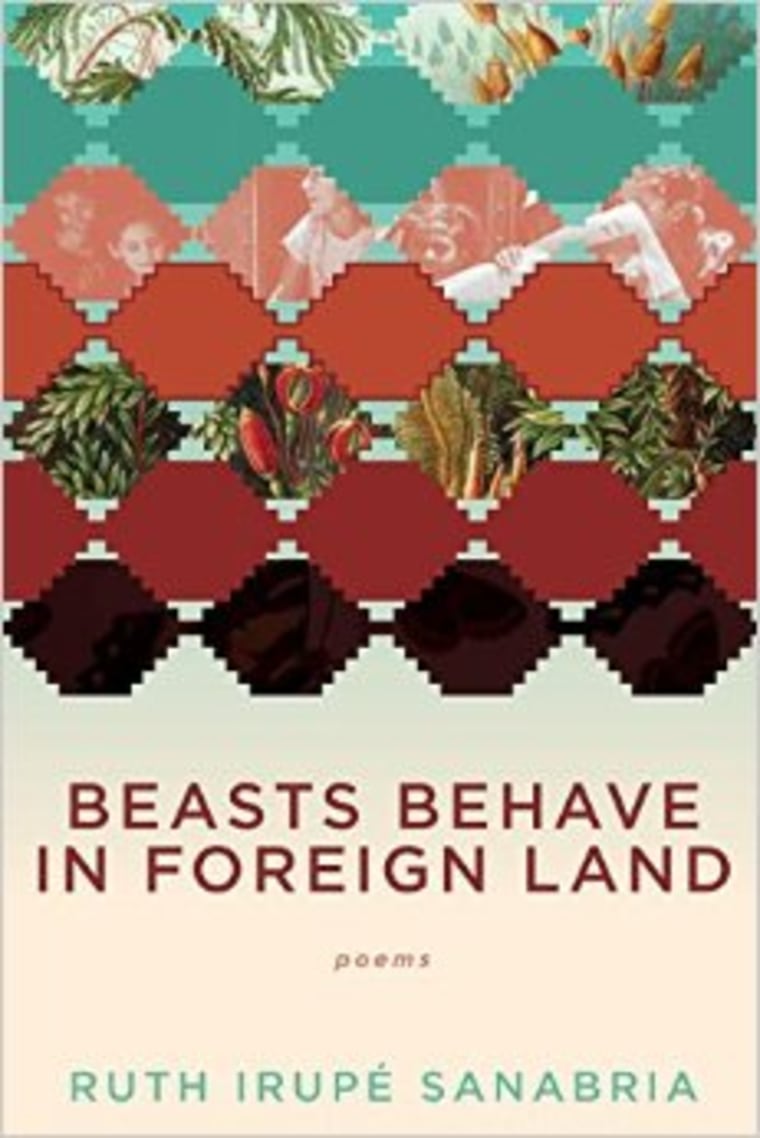 Sanabria's courageous second collection of poems draws on her Argentinian heritage and the generations of survivors that have had to navigate the trauma of their country's "Dirty War," and for some, the subsequent exile from the homeland. But so too there is power in remembering—in remaining grounded to a bittersweet birthright, especially when the sense of loss overshadows the gains: "We have yet to bury our bones in this foreign land./ When we do, where will we come from then?/ Already, home is a carnation pinned to our cold breasts." This gorgeous collection of poems honors the memory of the unsettling past as passionately as it asserts a fight to secure a future: "We must become green-feather/ Amazons circling the mountain/ defying extinction."
9. Felicia Zamora, Of Form & Gather(University of Notre Dame Press)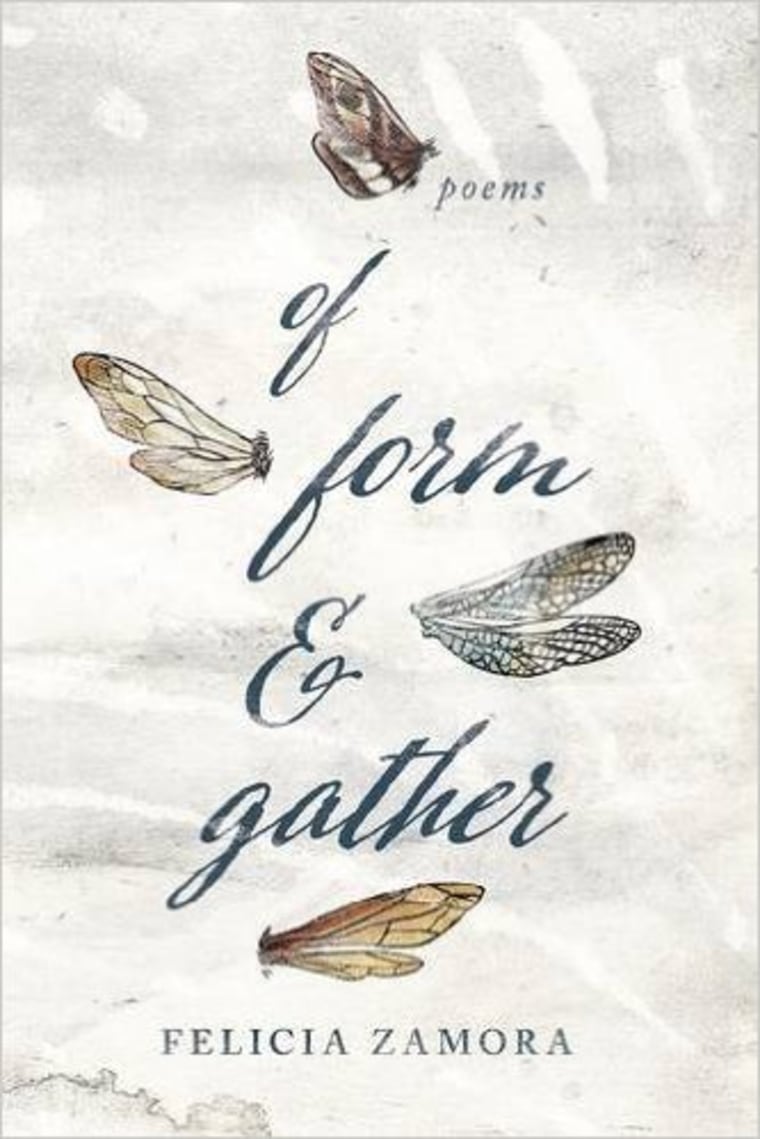 Winner of the Andrés Montoya Poetry Prize for a first book of poetry, Zamora's arresting book of prose poems thrives at the intersection of the ethereal and the ephemeral, the beautiful center of space and light. Wonder and music guide the speaker as she makes startling connections between the natural landscape, the human body and the languages that embrace their vulnerability and surprising strength: "let's all stammer as we say everything, word of worlds; both wide and otherwise; word in thalamus caught in kingdom of air, thought, & ink requires all & nothing of science/ to build inside a body/outside a body; we all in string to;/ lamps of energy burning & in burn." There is much that our curiosity hungers to consider about our tiny selves on this vast planet, Zamora posits, if we allow it to explore.