Filmmaker Gregory Nava was still early in his career when he made his mark with "El Norte," the movie that made its debut in 1984 to rave reviews, sparked a national conversation about the situation in Central America and the realities of migrating to the U.S. and more importantly, influenced legislation at the time.
Thirty-five years later, the story and the issues seem just as relevant.
The movie, which earned Nava and his co-screenwriter Anna Thomas an Oscar nomination for Best Original Screenplay, follows the tortured paths of two siblings (Zaide Silvia Gutiérrez and David Villalpando) escaping to the United States from their village in Guatemala as the country is torn by civil war.
To commemorate the film's anniversary and the start of Hispanic Heritage Month, the Academy of Motion Picture Arts and Sciences restored the film ahead of a special showing taking place at some 200 movie theaters nationwide on Sept. 15. The anniversary showing will also be followed with the release of the restored version of the movie on digital formats by Lionsgate.
The movie depicts the hellish circumstances before, during and after the crossing to the U.S. On their journey north, the brother and sister face murderous soldiers, swindlers, and in one harrowing sequence, a horrifying crawl through sewer tunnels filled with live rats — a scene the actors endured without stunt doubles.
Moreover, the pair realize that being in the U.S. doesn't guarantee wealth or safety. The two have to navigate a foreign culture and an unknown language, and they're constantly trying to evade immigration officials and find work in precarious places like sweatshops or the back of a restaurant.
Despite a shoestring budget and small crew, Nava's filmmaking stood out; he went to treacherous locations and once had to smuggle film reels out of Mexico to ensure his story was rooted in the true experiences of those fleeing for their lives.
Ahead of the Fathom Events nationwide screening of the restored "El Norte," Nava spoke with NBC News about his experience filming the ambitious project and why he hopes new generations will seek out his movie.
Here's a condensed version of NBC News' conversation with Nava.
What was it like to see a movie like "El Norte" onscreen in the 80s?
It was overwhelming, which surprised us because it was just a very small independent movie.
It got huge, tremendous reviews, it was nominated for the Academy Award, it played for a year in Los Angeles and New York. Both Walter Mondale and Ronald Reagan mentioned the movie in their presidential debates! Wow.
It helped create an environment in which temporary protective status was granted to refugees from Central America, which saved thousands of lives.
It's my proudest accomplishment as a filmmaker, to have made a movie that had that kind of impact. It was part of the positive environment around immigration that helped pass the Simpson Mazzoli Immigration Act in 1986.
What inspired you to make a story about Central American refugees?
Everything that's in "El Norte" is a true story based on something that really happened to somebody. I did hundreds of interviews with undocumented [people] and with Border Patrol guys.
In the course of doing the research, this ex-priest to Guatemala told me to go to the Marino House in downtown L.A. They had been down there working with people from Guatemala. One day, these Mayan people from Huehuetenango, which is a province in Guatemala, show up at their doorstep.
It turned out that there was an enormous influx of refugees from Huehuetenango because there had been huge massacres by the Guatemalan government — a complete, scorched-earth policy. Almost the entire half of all the population was displaced.
The Marino priests tried to service and help this community because they had nothing. They invited me to come to mass there, and it's filled with these Mayan refugees, hundreds of them. It was an overwhelming experience.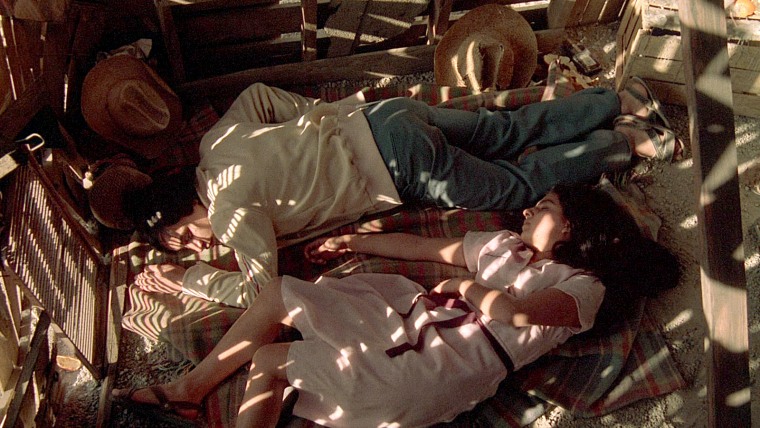 I met with them and worked with them. I was so deeply moved that I said, this is it, this is the story that needs to be told because people weren't aware of this. They're aware of these wars in Central America, but they weren't aware of the violence that was going on.
That's what we decided, to make the story about the Mayan people. And it was hard to do, but we felt like it was the story that needed to be told.
I also wanted to show the truth of what trying to survive here is, because it's nothing like what people think.
And it's not what anybody thinks when they're in Guatemala, their ideas and dreams of what El Norte (the North, what they call the U.S.) is like turns out all to be untrue.
What should fans of "El Norte" look out for in the newly restored version?
For fans of the movie or people who have seen it on either home video or in classes or at revival houses, it will be like a revelation, it's like a whole new movie. The work the Academy has done is just magnificent.
When we made the film, we were very young. We only had a crew of five people in a Volkswagen van, working in these very dangerous locations in the Mayan highlands, where we were almost killed on a couple of occasions. But we wanted to bring the world of "El Norte" which is a world that still exists today. People are still coming from the same areas, for the same reasons that you see in "El Norte."
When I sat at a theater at the Academy and saw this magnificent restoration, people were just blown away. We got this huge standing ovation. They came up to me and said, it is just as beautiful as any epic film that's ever been made.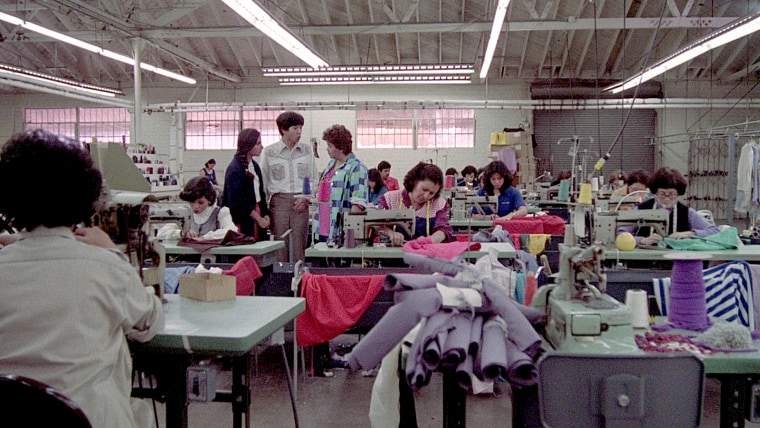 But it's a very bittersweet experience for all of us. It's wonderful getting all these accolades, and it's wonderful having all these awards and having the film revived, but the situation hasn't changed in 35 years.
The message of the film is more relevant today than when we made it 35 years ago. When we showed it, people said this movie could have been made yesterday.
How did you work with your actors to give such heartfelt performances?
People fall in love with Rosa (Silvia Gutiérrez) and Enrique (Villalpando) because these two brilliant actors really gave such special performances. They gave every bit of themselves; it meant so much to them. They understood the story because their families had experienced these things.
If "El Norte" was so successful, why haven't we seen more movies like it?
Our system of filmmaking here is just not open to these kinds of movies. You have to find the right allies who will support you and help you get these stories out.
The industry is not diverse and they aren't interested in telling these particular stories to all of the major groups in this country.
[For Latinos] it's the worst, we have the least representation, the least people in front of and behind the camera of any of the other major minorities. And of course, we're the biggest minority.
It's been a very tough road, which is why I'm so overjoyed that Lionsgate and Fathom have teamed up to bring [it] back to this one day, a special celebration of the film and of Hispanic Heritage Month.
Follow NBC Latino on Facebook, Twitter and Instagram.