WASHINGTON — When Hurricane Maria battered Puerto Rico, its punches were felt by Puerto Ricans on the mainland, even if they weren't there. And with their numbers growing significantly in recent years, boricuas across the states are using their increasing clout and deep ties to the island to rally and mobilize money and supplies in support of families and friends.
Some of the efforts are well-publicized: Lin-Manuel Miranda has a new song to raise funds for Puerto Rico and Jennifer López, Marc Anthony and other high-profile celebrities have pledged millions in help and delivered crucial items to the island.
But many more are working in the shadows of anonymity with 5K races, bake sales, lemonade stands, pizza parties and even pig roasts, trying to help the beleaguered U.S. territory recuperate from the worst hurricane in a century. More than two weeks after Maria, most of the island is still in the dark with no electricity and many sectors without running water.
Puerto Rico native Rose Figueroa, an engineering consultant in Ann Arbor, MI, started a local chapter of Puerto Rico Rises, a Florida-based group that is collecting and sending supplies to the island.
"You feel kind of helpless at first and then you realize that you are the best tool people have on the island," said Figueroa, who is coordinating collections in five cities throughout Michigan. She and several other engineers and technical professionals are planning on traveling to Puerto Rico soon to help with rebuilding efforts on the ground.
Margarita Bauzá is a native of the small southern town of Guayama in the island and is currently living in Detroit. "A lot people don't know how to help and they want to, but it's not like you can drive a truck down to Puerto Rico." So she has taken to social media to help connect the dots and post links to organizations coordinating aid and she has also organized fundraisers.
"Our customers care about what's happening in the world," said Jennifer Stark, co-owner of Amici's Pizza & Living Room, a Detroit-area business that recently donated 10 percent of its sales over three days for Puerto Rico hurricane relief efforts and plans to continue fundraising efforts. "Doing right by the people is the right thing to do. And I've been watching the mayor of San Juan on TV and it's been very moving to me," said Stark. "People want to help and the outpouring has been great."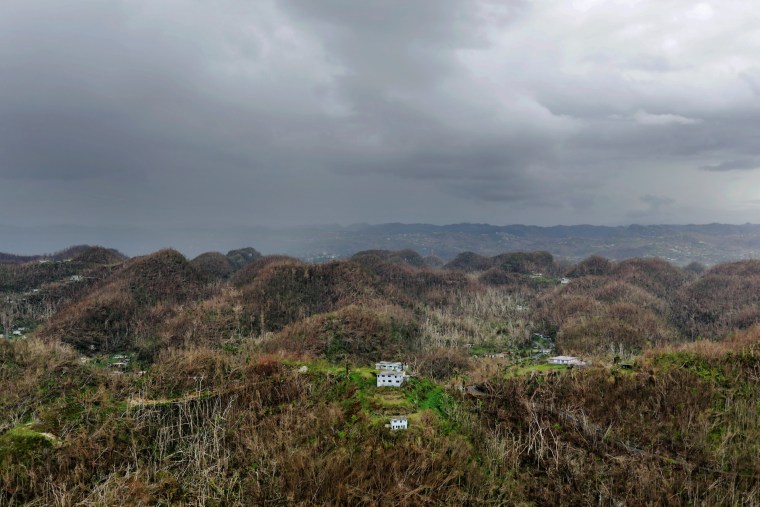 Puerto Ricans are the second-largest group of Latinos in the United States, surpassed only by residents of Mexican origin. A years-long economic crisis has resulted in a steady decline in the island's population.
A recent Pew Research Center report finds that in just a ten-year period from 2005 to 2015, the number of Puerto Ricans living on the mainland United States grew from 3.8 million to 5.4 million. Puerto Ricans residing in the 50 states and Washington, D.C. say that's why helping the island has become such a widespread and concerted effort.
"It's personal for us. We can't leave Puerto Rico alone. And based on the economic and political influence we are having here in the states, we have to be that connection to hope for islanders and ensure that that federal government and Congress and state governments help our fellow brothers and sisters," said Puerto Rico native Norman Bristol Colón, who is the special assistant to the Secretary of State and Director of Special Projects for the Pennsylvania Department of State.
Bristol Colón has helped organize local non-profits and community groups for large-scale collection of much-needed items and funds across the state, which has the fourth-largest population of Puerto Ricans in the United States.
"We have a lot of support here in Pennsylvania and we are also looking at creating foundations to continue to help the island because is not a short-term help," he said. "It could be five to ten years for the island to completely recuperate from this so we are in this for the long haul."
Florida has a Puerto Rican population of nearly one million, A study by the Hispanic Federation and Nielsen estimates that the Sunshine State's Puerto Rican residents could surpass the Cuban American population by 2020.
In Texas, the Puerto Rican population has more than doubled from 69,000 in 2000 to 177,000 two years ago and continues to grow amidst a health job sector in the Lone Star State, according to the Center for Puerto Rican Studies at Hunter College in NYC.
Houston-based attorney Benny Agosto Jr. told NBC News he was anxious to go to the island right away and help.
"It's a very debilitating feeling to watch it unfold on TV and not be there to help, but it's better at first to help from outside the island. When we face issues such as bureaucracy, we say we cannot let this be undone or forgotten so we pick up the reins and get to work," said Agosto, who is in private practice and is a past president of the Hispanic National Bar Association. He and his group have helped raise funds and gather supplies to send to the island, including medicines and dialysis machines.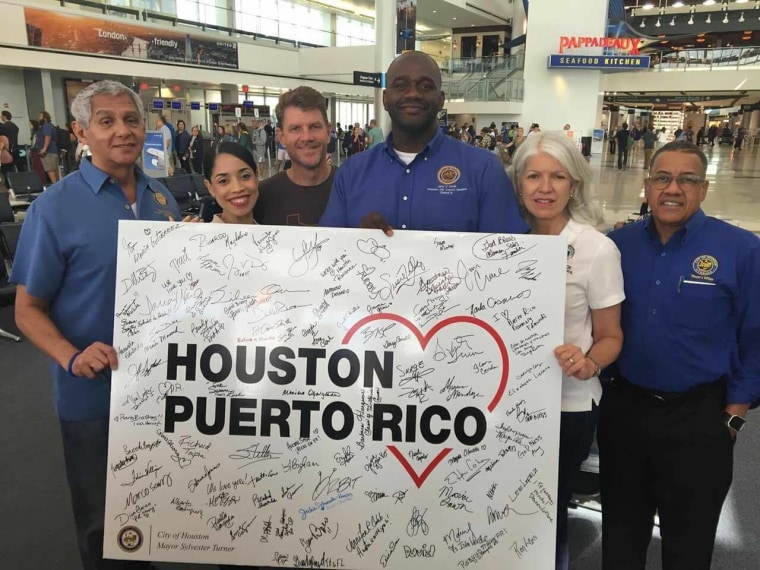 "Even if we're tired and weary over the hurricane recovery efforts in Houston, we need to do something to help Puerto Rico out. This is about helping our brothers and sisters on the island. The new normal is reaching out to others." Agosto's downtown Houston office was flooded with 12 feet of water after Hurricane Harvey, completely wiping out the first floor. "We've barely gotten over Harvey, but Houston is stepping up."
RELATED: Power Shuts Down Again in Puerto Rico Capital, Setting Back Repairs
In New York, Carmen Báez, former Latin American Director of the marketing and communications firm Omnicon Group, partnered with several other Latino professionals, including Telemundo anchor María Celeste Arrarás, to found PRxPR.org, (Puerto Rico for Puerto Rico), raising more than $250,000 for relief efforts — $150,000 in just three days — with the number rising daily.
"There is no overhead. We are personally covering the costs of any fees and expenses. Every penny raised goes directly to help Puerto Rico for hurricane relief and to rebuild," said Báez, adding that the group is also developing partnerships with groups in the island to assist with further aid.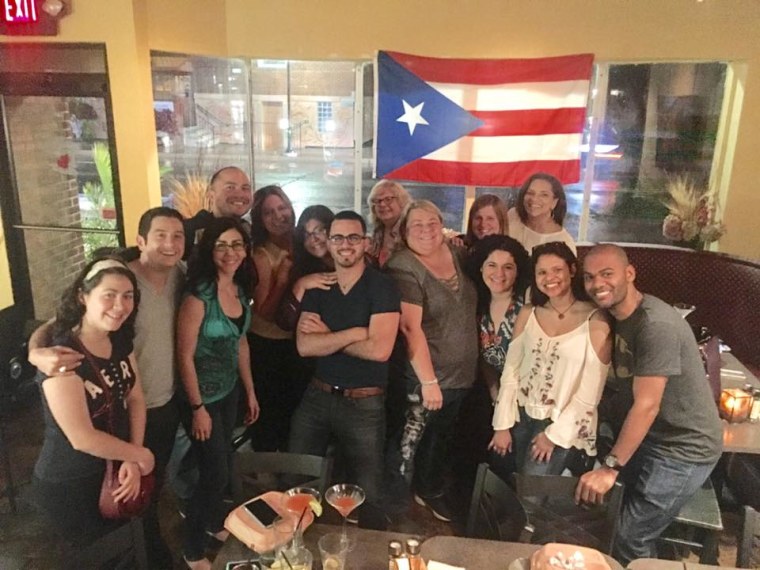 New York City-based Salomé Galib and other Puerto Ricans she knows came up with a unique idea to get the next generation involved in their families' homeland.
"We were pumped up about wanting to help and we knew we wanted to do something, and we realized that he had our children in common, and these kids have been going to Puerto Rico since the moment they were born," said Galib.
So the group launched Teens4PR to raise funds to help several charitable organizations on the island. The teens who participate are committing to organize at least one fundraising event within their school community by November 30th and fill out an individual action plan to volunteer on projects to help the island.
"Puerto Rico has given me a big family and some of the most wonderful moments and memories in my life. Now, seeing the destruction brought by Hurricane Maria, it is time for me to give back," says Galib's daughter Salma.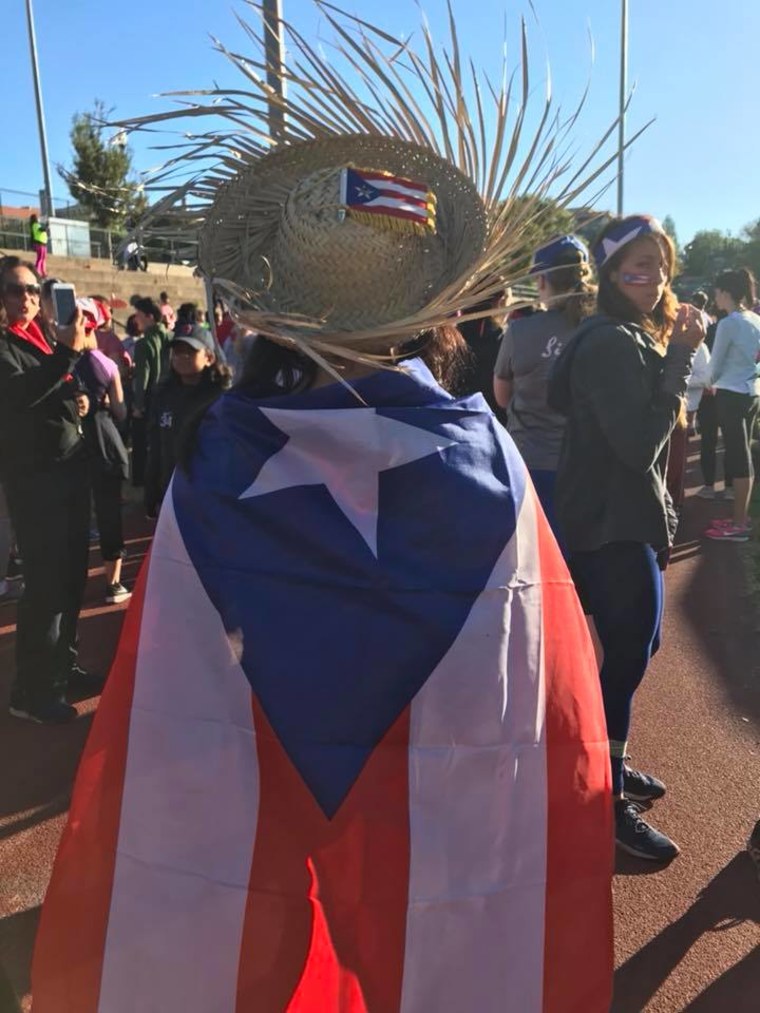 Preparing for the long haul is one of the key issues for Flavio Cumpiano, a Puerto Rican lawyer living in Washington, D.C. who is helping to organize several relief events, including an upcoming fundraiser Lechón y Chinchorreo, which loosely translates to pork roast and hanging out.
"We're trying to make sure people keep paying attention after disaster fatigue sets in and they move on. What has happened in Puerto Rico is going to take a long time (to fix). If you couldn't get your supplies down to Puerto Rico right away, don't give up. The need is going to be there for a long time, so don't get frustrated. Keep trying. Yeah, there's going to be red tape and bureaucracy, but if you think you're frustrated, what about the people in Puerto Rico who still don't have electricity or running water or have to wait in endless lines to get gas?"
RELATED: Puerto Ricans Find Solace, and Fresh Water, at a Roadside Spout
Living in the nation's capital means more readily available access to many who can legislate help, says Federico de Jesús, a former Obama administration official and president of the consulting firms FDJ Solutions.
"Those of us in the Washington area are in a unique position because we are in the center of power and media attention and we can bring attention, from securing supplies to going to Capitol Hill and lobbying for immediate aid, but also (to lobby) for a type of Marshall Plan for the island," said de Jesús, using the name of the aid program that helped rebuild Europe after World War II.
"We're pushing for an emergency supplemental appropriations bill for Puerto Rico; it took only days for it to be approved after Hurricane Harvey. It's important to get involved because human beings are in a desperate situation, and if we don't do it, nobody will."