Actor, producer and writer John Leguizamo says he's been inspired by the younger Latino generation — and wants a comic book that reflects that.
"Being Latinx is being a superhero," said Leguizamo, using the increasingly popular, gender-neutral term. "They are go-getters, influencers, and they know they have to take matters into their own hands. And that is why I'm doing this comic book."
Leguizamo is referring to a crowdfunding project to create "PhenomX," a comic book series that is a fresh take on an underdog story. It's about an ex-con named Max Gomez who is wrongfully accused of a crime he didn't commit, yet he'll use his powers to help his fellow Latino community.
"I want to show people that if you grow up underprivileged, that can become your superpower," Leguizamo told NBC News.
"The guy is from LES, that's the Lower East Side in New York City. And he grew up in the ghetto," the actor said. "He's selected to be transformed into a superhero because he has all these street smarts. And they are going to serve the government well in fighting foes who are against America."
Leguizamo has teamed up with Latino comic book veterans, including Edgardo Miranda-Rodríguez — creator of the superhero comic "La Borinqueña," which tells the story of a Puerto Rican woman who gets her powers from ancestral Taíno gods.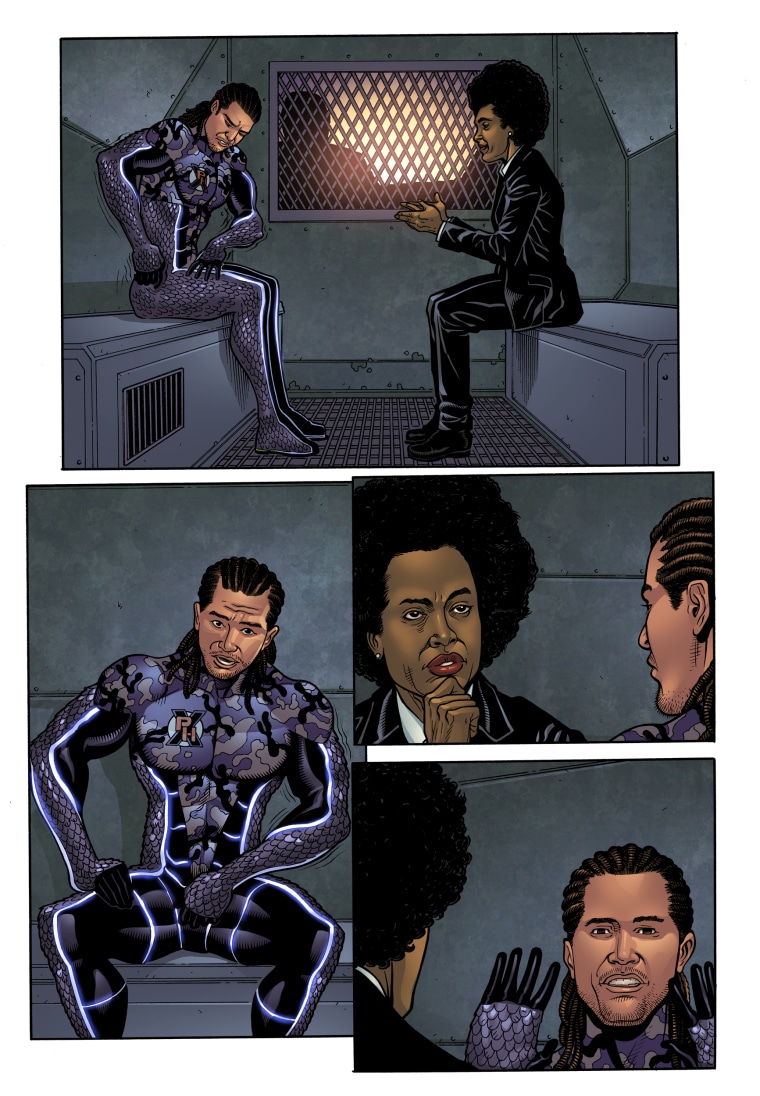 "I'm making this with the Latinx community," Leguizamo said. "Everyone working on the comic book from the penciler to the drawer to the illustrator to the producer is Latinx."
This is the second collaboration between the actor and Miranda-Rodríguez. And while Latin comic book creators have been present behind the scenes as far back as the 1940s, the creator of "La Borinqueña" says that they never owned their characters or stories.
Now, Miranda-Rodríguez hopes that crowdfunding a new series with Leguizamo will not only bring Latino stories to a mainstream audience, but also give the Latino community ownership of their stories.
"John Leguizamo's new comic book series will follow in this new renaissance of independent comic book storytellers like myself with 'La Borinqueña,'" Miranda-Rodríguez said. "Therefore, when studios express interest in making 'PhenomX' or 'La Borinqueña' into a motion picture or TV series, they come directly to us and not another studio or publisher."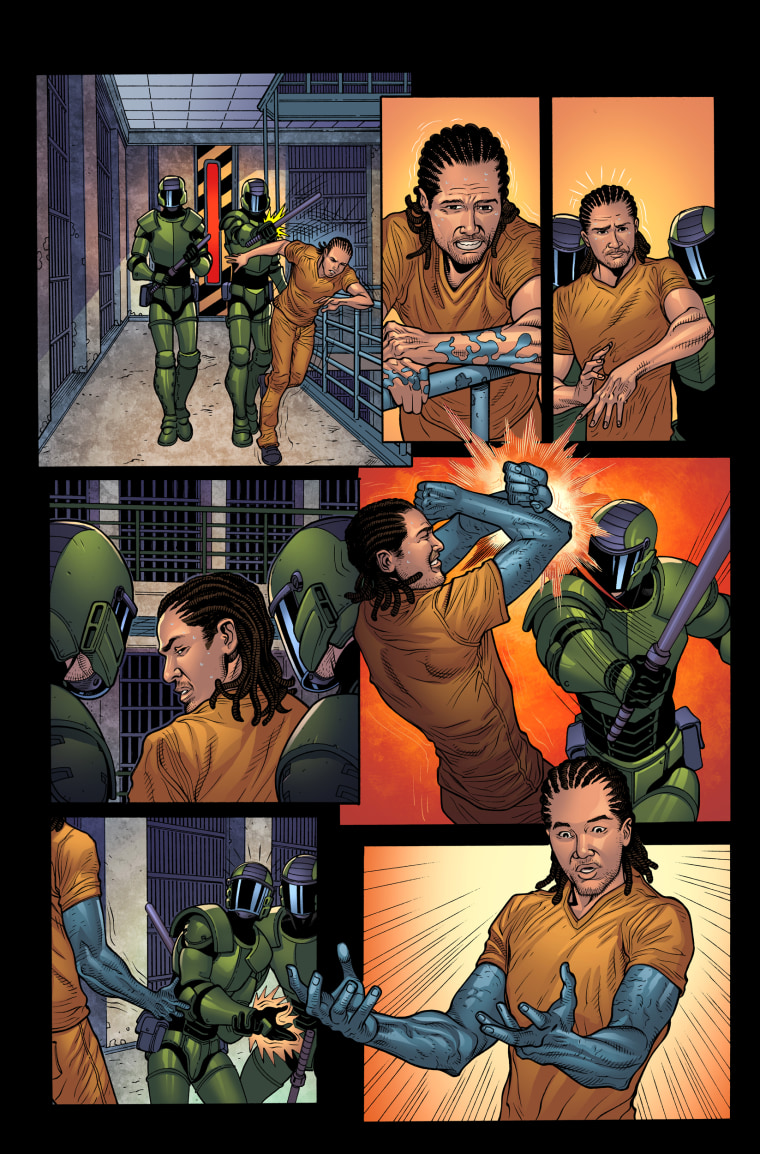 Both Miranda-Rodríguez and Leguizamo say that artists have an obligation to reflect the heritage and experiences of their community.
So it's fitting that the fate of "PhenomX" will also depend on Latino and other fans to help reach the crowdfunding goal of $75,000 by early December.
Self-publishing as an empowerment tool
"Self-publishing is an act of self-empowerment," Leguizamo said. "And we need to make our stories visible for younger generations."
Visibility is a common theme in Leguizamo's acting career. His 2017 Broadway play "Latin History for Morons" focused on his search to uncover overlooked Latino heroes who tend to be ignored by U.S. history books. And more recently, the actor says that his role as a convict-turned-firefighter in the 2019 family comedy movie "Playing with Fire" also reminded him of the importance of heroes.
"When I was a kid, I role-played as a firefighter, a cop and a superhero. And this showed me that role models are important for future success," said Leguizamo, who catapulted to success with his highly popular one-man comedic plays about growing up Latino in shows such as "Spic-O-Rama" and "Mambo Mouth."
"Playing a guy who makes amends for his past is important because he reflects a second chance," he said.
And similarly, Leguizamo hopes that "PhenomX" will be like a second chance for the community, a new opportunity to come together and actively participate in telling their story.
"There are very few Latinx stories in Hollywood and the media," he said. "And self-publishing can help us tell our stories on our own without having to wait for others to see us."
Follow NBC Latino on Facebook, Twitter and Instagram.