Though she's more accustomed to hearing "Can You Tell Me How To Get to Sesame Street?" the question Sonia Manzano is responding to more these days is "You've retired from Sesame Street?"
Yes, sweet María, TV wife of Luis, with whom she runs the Fix It Shop on America's best known street, Sesame Street, is exiting the stage of Big Bird, The Count and Elmo and many other Muppets, where counting and learning new words and life lessons is done in song and skit.
For Manzano, the number is 44. She's been with the show since the 1970s and has been bantering with Oscar the Grouch, picking out objects that are not like the others, and teaching generations of children, and some adults with the hearts of children, some words in Spanish.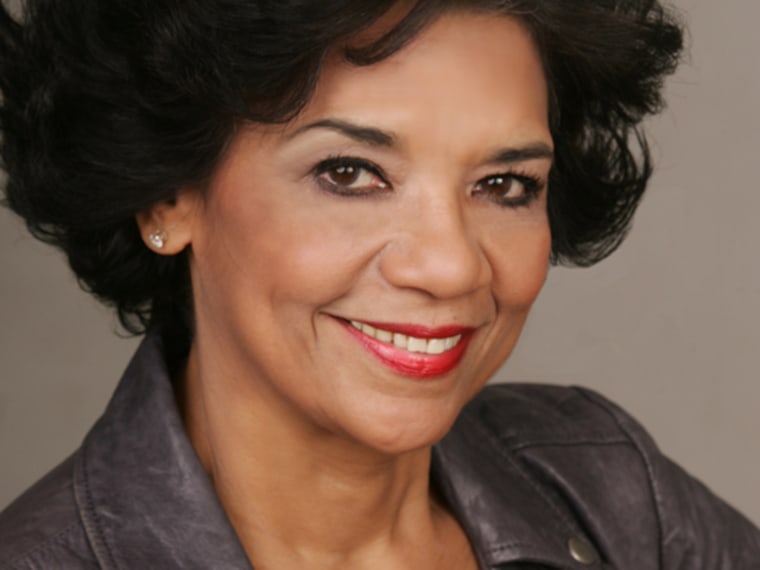 An actor and television writer who has won multiple Emmys, Manzano is Puerto Rican and was born in New York. She was one of the first Latinas on television and in her time on the show it has evolved to include Spanish-speaking muppets such as Rosita.
She saw her role in the show as key to helping children learn about racial tolerance and exposing them to kids of many backgrounds.
"In 1969, Latinos were invisible in American culture," Manzano told NBC Latino in a 2012 interview. "We weren't on television and we weren't in children's books, something I remember clearly. There were no children's or young adult's books dealing with Latin life at all."
The interview focused on the release of her first novel, "The Evolution of Evelyn Serrano," a book for young adults and teens, that focused on a Puerto Rican girl who dismissed her culture until she was exposed to the work of the Young Lords, a group of young Puerto Rican men who fought for social justice and more resources for Latino communities.
"My personal evolution included bringing cultural ideas to Sesame Street and eventually writing bits myself; writing, writing, writing always with Hispanic culture in mind," she said in the interview.
News of her departure was announced Monday by

After%2045%20years%20on%20Sesame%20Street,%20@SoniaMManzano

%20will%20no%20longer%20appear%20on%20the%20next%20season.%20#alaac15%20pic.twitter.com/Jiz7tn9dAI