Before Republican presidential candidate Donald Trump grabbed the spotlight on immigration, it was advocates and young Dreamers who were forcing the issue to the forefront of the 2016 presidential election.
A presidential candidate could expect to be interrupted in a speech with questions from pro-immigration reform advocates about why they want to deport a young person's mother or be confronted at a restaurant about taking away the quasi-legal status President Barack Obama had given them.
But the cameras and attention are now trained on Trump, who shifted the discussion on immigration to the right with incendiary and, to many, bigoted remarks about Mexicans and immigrants. Now, the discussion has taken on a greater enforcement tone than it had when immigration advocates were pressuring candidates to state their views on Obama's immigration executive orders.
Pushed to the sidelines, advocates huddled in Las Vegas this week to define their national strategy on immigration. More than 250 immigration advocates, allies and policy experts from 25 states and Washington, D.C., convened for the conference held Monday through Wednesday.
Lupe Lopez, executive director of the Alliance for Citizenship, said even though she doesn't think Trump has the upper hand on immigration, she acknowledged he has taken much of the spotlight and influenced other Republican presidential candidates to steer more to the right on immigration.
"What we're finding out right now is that the agenda of the Republicans is an agenda that is anti-immigrant," Lopez said. "They're not talking about a path to citizenship, and they're questioning whether they should even support legalization."
RELATED: Immigration Gets Lots of Time in GOP Debate
Advocates said they will continue pressing presidential candidates from both parties on Obama's executive action that offers a deportation reprieve and work permits to millions of undocumented immigrants. (The offer is stalled by a court battle) They also want to know if White House hopefuls support immigration reform with a path to citizenship for undocumented immigrants.
They will continue going to public events where candidates are scheduled to appear and ask pointed questions about immigration.
One difference in strategy: immigration advocates plan to join forces with other movements, including #BlackLivesMatter, to build power and increase the number of allies pressuring candidates on various social justice issues, not just immigration.
"We are committed to reaching out to our partners in other movements to see how we can work together to defend and to promote our issues in a collective way," Lopez said.
On the Republican side of the presidential race, immigration advocates said they're worried that Donald Trump has been leading the narrative on immigration. The real estate mogul has said he wants to build a wall along the U.S.-Mexico border and deport millions of people living in the U.S. illegally, then get them to reapply to return.
When he declared his presidential bid in June, Trump said Mexico is sending people who "have lots of problems" and who are rapists and criminals. He has doubled down on those comments ever since.
Ben Monterroso, executive director of Mi Familia Vota, said he has yet to see other Republican presidential candidates take a tough enough stance against Trump's controversial comments about immigrants.
By not condemning Trump's comments, Monterroso said Republican presidential candidates are allowing the anti-immigrant side of the country "to come forward and start attacking our community."
"That is totally irresponsible and unacceptable," he said.
Kica Matos, director of immigrant rights and racial justice at the Center for Community Change, said she is "appalled and disgusted" by what Trump has said on immigration. But she's also disappointed to see other Republican presidential candidates repeating the same immigration rhetoric, which she said may play well during the primaries but not in the general election.
"There's been very little laid out by way of substance other than the old and tired arguments about a need to secure the border, which has never been safer," Matos said, adding that illegal border-crossings are at net zero.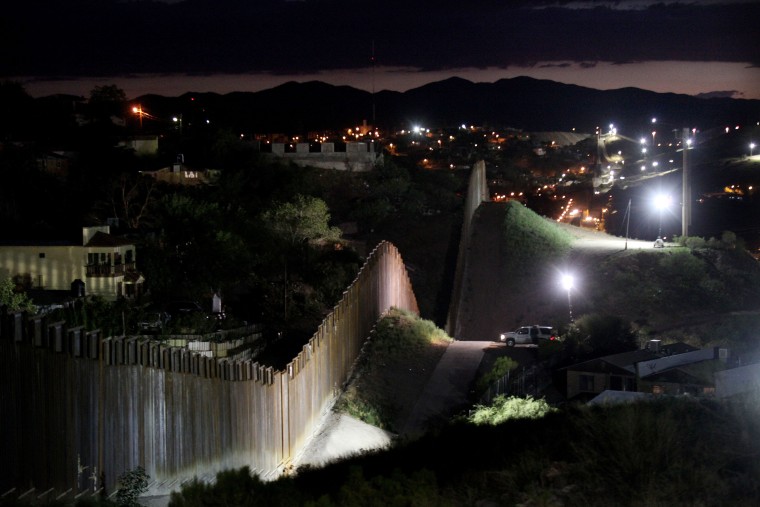 Ted Cruz, one of the GOP presidential candidates, has argued otherwise. The Texas senator who's running for president has stated multiple times that the border is not secure. Last year, he pointed to the tens of thousands of unaccompanied minors who came from Central American as a sign that the border is not secure.
Jeb Bush, former Florida governor, has said he supports a path to legal status—not citizenship—for undocumented immigrants. Earlier this month, he released a six-point immigration proposal in which he stated that "any plan to address the status of illegal immigrants must be accompanied by a robust strategy to improve border security."
At his town hall in Nevada Wednesday, chants from #BlackLivesMatter activists forced Bush to end the event without closing remarks. But before he did, he was was booed when he said he supports legal status but not a pathway to citizenship for immigrants here illegally. He also said he would like to narrow which family members can legally join relatives already in the U.S. with citizenship and permanent legal residency.
Among Democratic presidential candidates, all three leading candidates have said they support a path to citizenship. Former Secretary of State Hillary Clinton said she would "go even further" to try to shield millions from deportation than Obama wants to do with his executive action.
Sen. Bernie Sanders, a Vermont Independent running as a Democrat, has said the path to citizenship should be reasonable and has called for "humane and sensible" immigration policies that keep families together.
Meanwhile, former Maryland Gov. Martin O'Malley has been at the forefront denouncing the Obama administration's push to keep asylum-seeking women and children—many of them from Central America—detained despite a judge's order to release them.
Immigration advocates said they like what they hear from Democratic presidential candidates, but added that they want the candidates to be clear on how they're going to pass immigration reform legislation.
"We don't want broad strokes. We want the details," said Angelica Salas, executive director of the Coalition for Humane Immigrant Rights of Los Angeles (CHIRLA). "We want to know exactly how they're going to get immigration reform across the finish line."
That of course, may depend on whether immigration advocates and others can get allies who support their view elected in competitive congressional races next year to at least whittle at the Republican majorities in Congress.
During the 2014 midterms, some immigration advocates either were critical of Democrats who supported their view and made suggestions that Latino voters stay home in response to Obama's decision to delay implementing deportation relief by executive action.
NBC senior writer Suzanne Gamboa in Washington, D.C., contributed to this report.